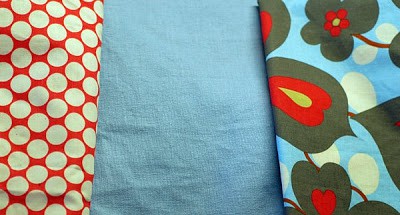 Summer is still months away here in Sweden and I feel a bit under the weather right now, mostly due to a lingering cold, lack of sleep and some general discontent that I can't quite put my finger on. I don't know if it will help, but I'm trying to chase the winter blues away by making some summer clothes from fabrics that have been mulling in my stash. The blue flower print is from Amy Butler and so is the red/cream dotted fabric. I plan to make a skirt of the flower print using the dotted fabric as a bias tape contrast for the waist. The rest of the dotted fabric might be turned into a blouse or a halter top. And the blue linen/rayon/lycra will become an unapologetic copy of these Anthropologie trousers: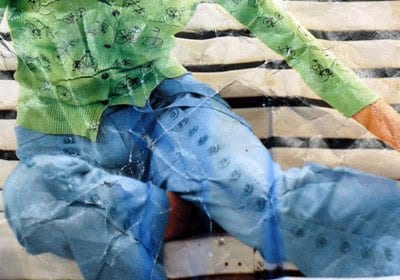 Well worn. This torn Anthropologie catalog page and I have been through a lot together.
I tried the pants when I was in NYC 2004 and loved them to death, but stupidly enough didn't buy them. All the buttons are working ones, so you can basically button up the entire pants. I counted the buttons and there are approx 40 of them! I will settle for 30 hoping it'll be enough since I'm petite. But sewing 30 buttonholes still feels pretty daunting. I might cheat a bit and only make proper buttonholes for lower part of the pants.
I've also ordered the fabrics for my daughter's birthday present. I asked her what her favorite swatches was from my stash of over 100 cotton interlock samples that I got from E-slöjd. She picked these two, so now I'm all set.
Made in Sweden. Sweden used to be known for it's high quality cotton knits. Now most manufactures have closed shop, but E-slöjd still makes some fine stuff.