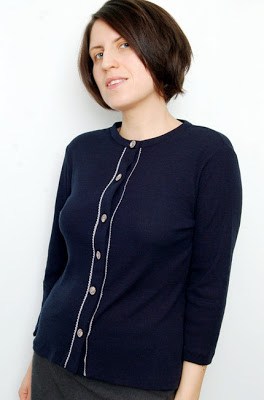 I forgot to talk about this cardigan that I made during the Christmas holidays. It's done in a soft wool rib and the placket is decorated with lingerie lace. I feel that this design is very much a sum of parts. I bought the lace over two years ago in Copenhagen but it took me until now to find the perfect use for it. The buttons are a similar story – I fell in love with the them last year, bought a whole tube, tried them on all kind of things, but it wasn't until I paired them with the lace and the navy wool rib that I felt they found it's proper place.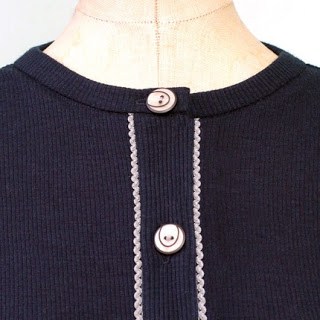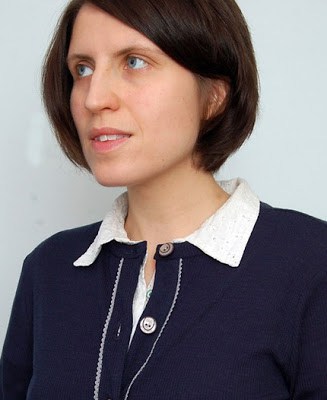 I put the cardigan in my Etsy store as well. No sales of this style there yet, but my mum loved it and ordered one last week when she visited 🙂 I do find it easier to sell in person, clothes are such a tactile experience and you can to appreciate fabric and fit much better in real life than trough pictures.
I have gotten quite savvy sewing knits over the years, and one reason is practice of course, but another reason is the book Sewing with knits by Connie Long. It's the definite bible on knits in my opinion but it looks like it's out of print, so snag one if you don't own this book already. Which reminds me that I should do a proper review of this book!