Today I thought about how I really appriciate creative blogs that show glimpes of the work process. Then I realised that I'm quite bad at this myself. So here comes a few pictures from today.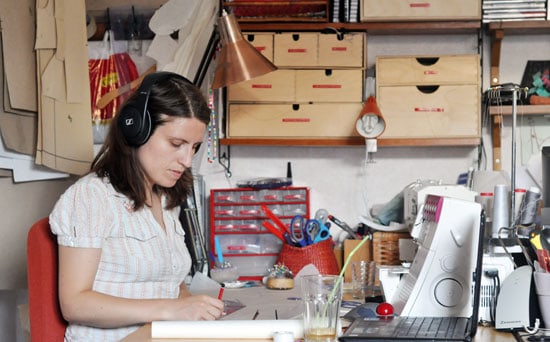 Drafting a pattern that will hopefully become a great looking dress. But sometimes my ideas just end up being a hot mess.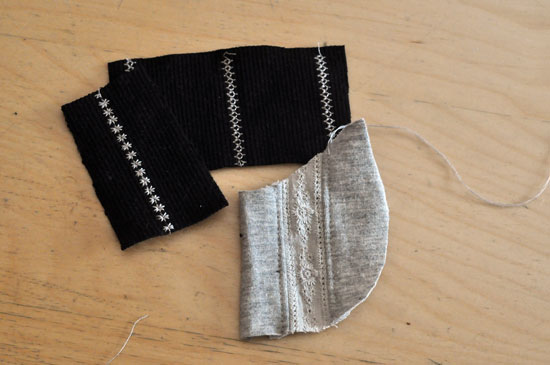 Some samples for ideas that will either end up on a garment or hit the dustbin. Only time will tell.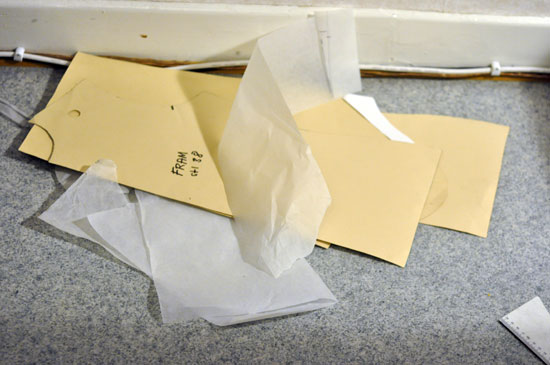 A snap from my extended work space, aka the living room floor.
I tend to have many ideas going on simultaneously. So I maybe I'll draft a pattern for 30 minutes, then I get this other idea that feels more exciting so I start draping fabric on the dummy. Then I might feel a urgent need to browse some magazine in search for inspiration. On days like this I often feel that I get very little accomplished. But I also have faith in this work process because once I get in the right mood I can also finish things.