If you have followed me on Snapchat (username thelaststitch) you might have witnessed my woes with trying fit all my pattern pieces into way too little fabric on my
new dress
. And the fabric was bought several years ago so no chance of getting more of the same stuff. So I decided to use a charcoal ponte di roma for the pockets and a contrasting collar piece. But it was still not enough. So I spent hours moving pattern pieces around I finally thought I had cracked the illusive puzzle. Until I flipped the sleeve pieces and saw this…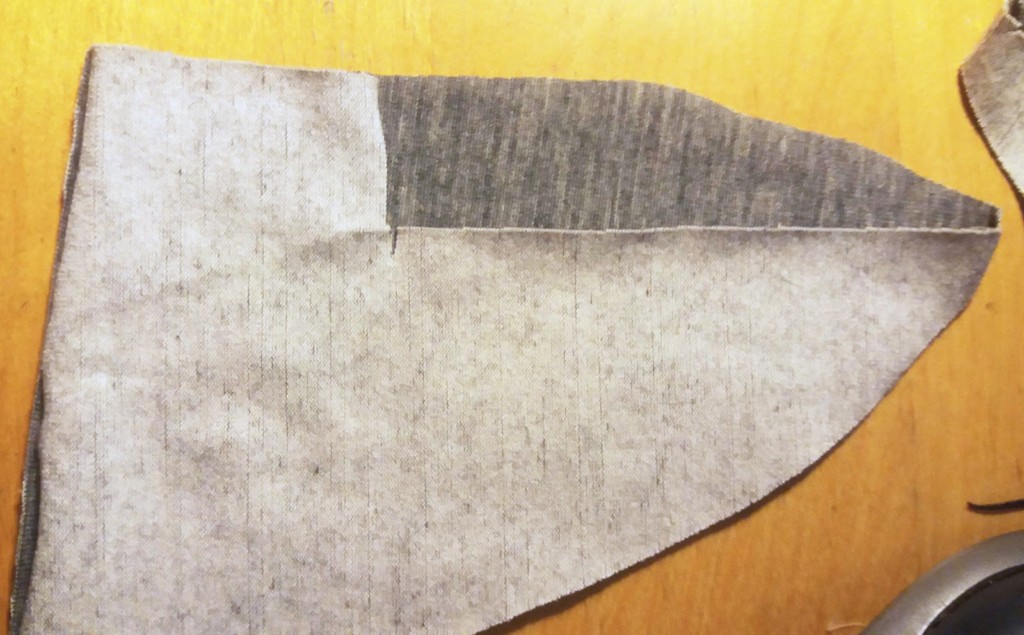 At this point I just lost it, especially since I was really sold on making the dress with sleeves as that makes more sense for a woolly winter dress. I did toy with the idea to use the ponte di roma for the sleeves, but it just looked off. So I had no other choice but to skip the sleeves and instead do the dress fully lined. In hindsight it all worked out well, but I spent (or wasted) many frustrated hours trying to figure out.
So in this post I will show you my hacks that was borne out necessity, but I guess could also be viewed as interesting design details…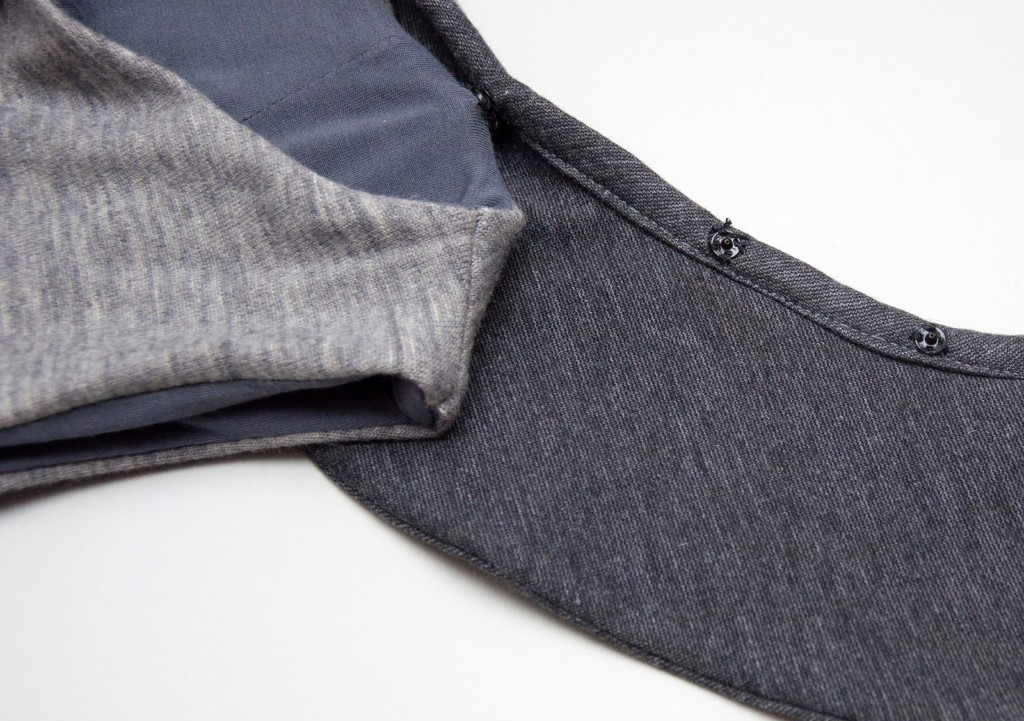 The original pattern actually has a contrasting collar, but uses a double knit with two good (and different) sides. So using the ponte di roma was really a no-brainier. I just wished I could have kept the 100 percent wool theme, instead of using a poly/viscose fabric. The flip side is that ponte is a dream to work with, so stable and easy to sew.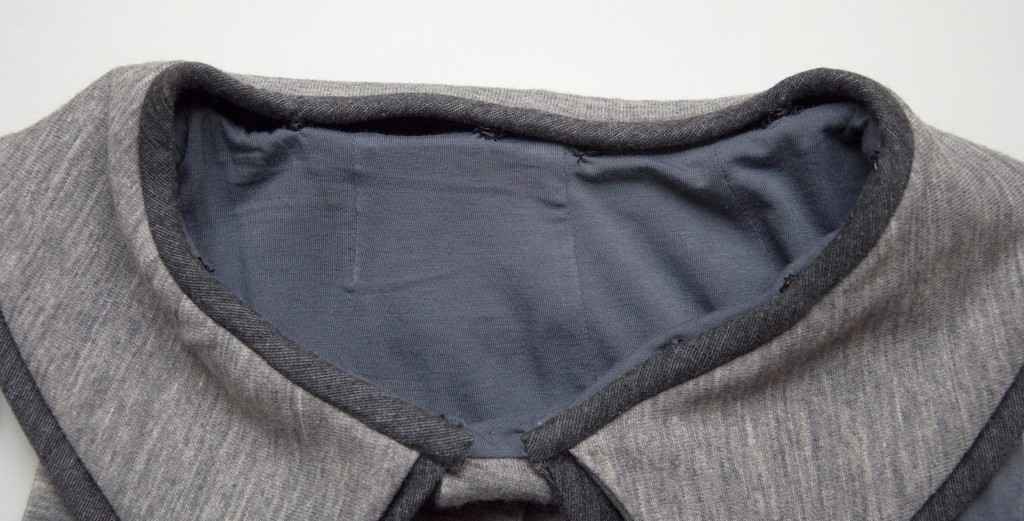 I had planned to skip the lining and just use sleeves and a facing for the collar. But since the sleeves were cooked, I used some bamboo jersey I had lying around. This actually turned out to be a good thing, since the lining gives the dress a much nicer body and the bamboo is very gentle to the skin.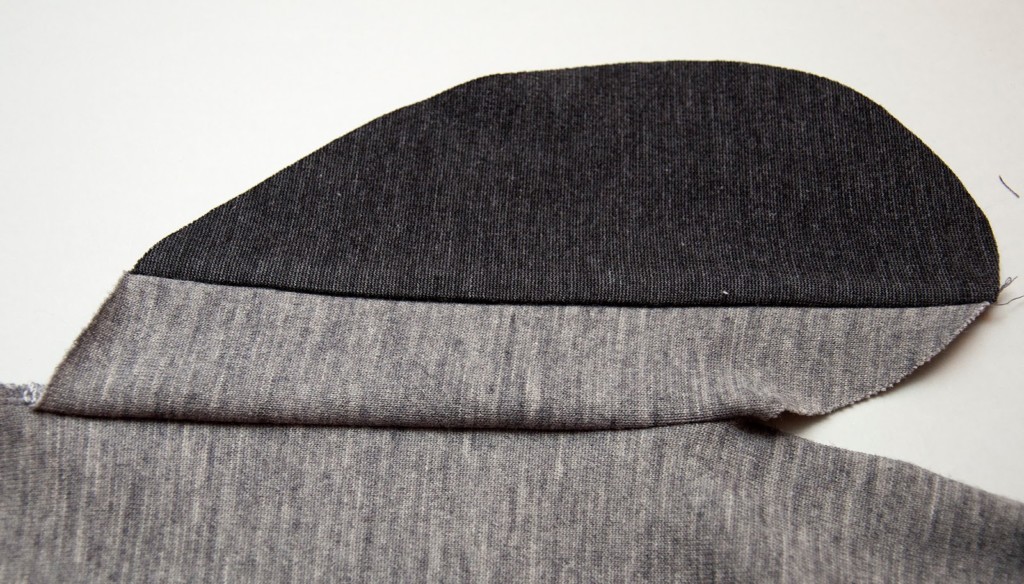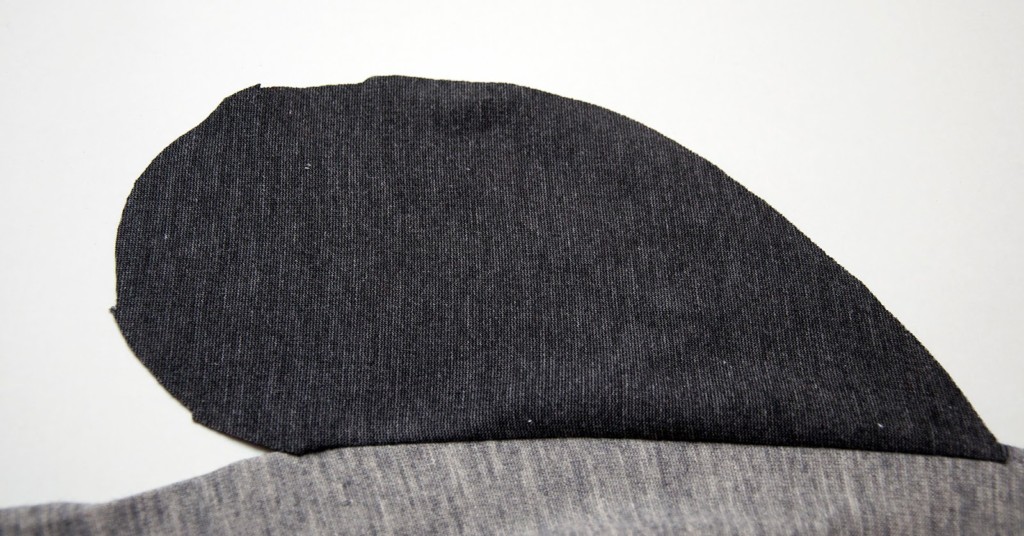 For the side pockets I extended the pouch using the ponte di roma. The small scrap of the dress fabric is were the pocket fabric is visible from the outside. This worked really well!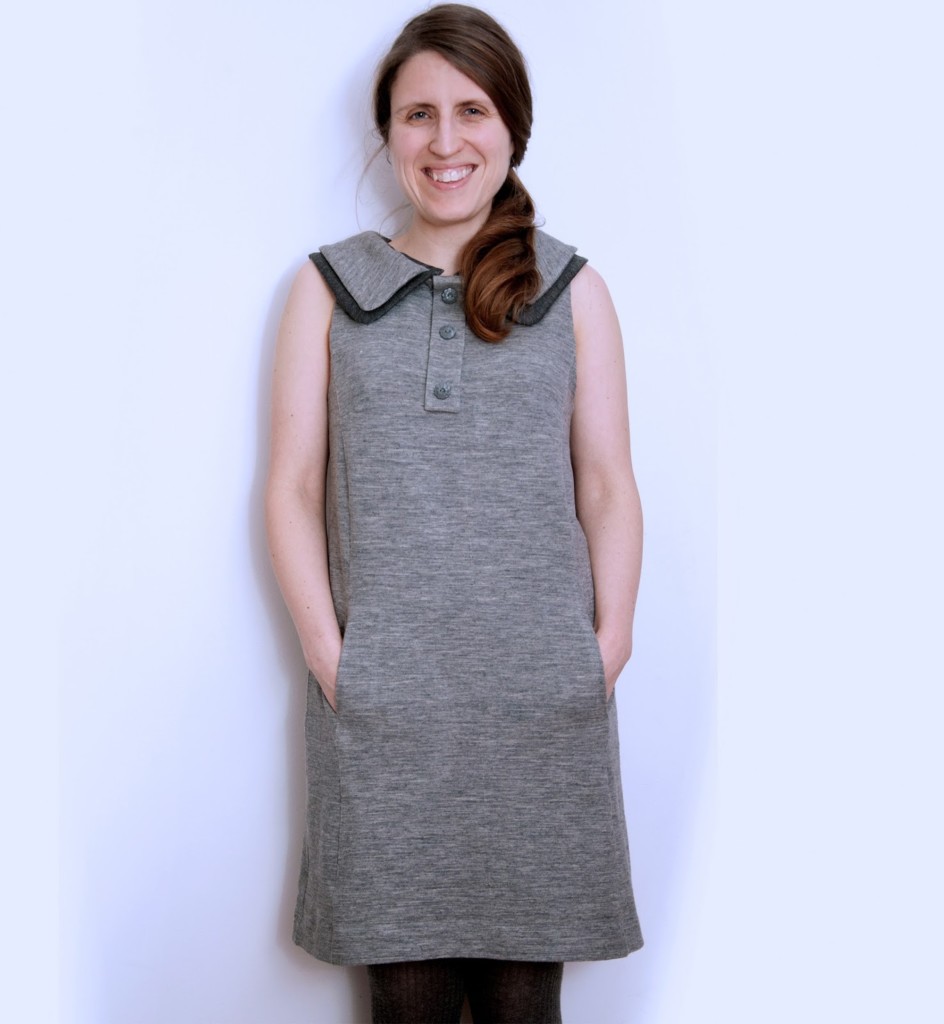 So all in all I am no longer upset about my fabric mishaps. But I guess the moral of this story is to not skimp on fabric the next time, especially if it is something unique like this wool/lycra jersey.