As sewing bloggers we often take photos of our makes either against a wall at home or, if so inclined, in a more fashion directed photo shoot setting. But how does my makes look in a more everyday setting, out in the real world? Well, that's what this post is all about. So here are five handmade outfits that I wore last week.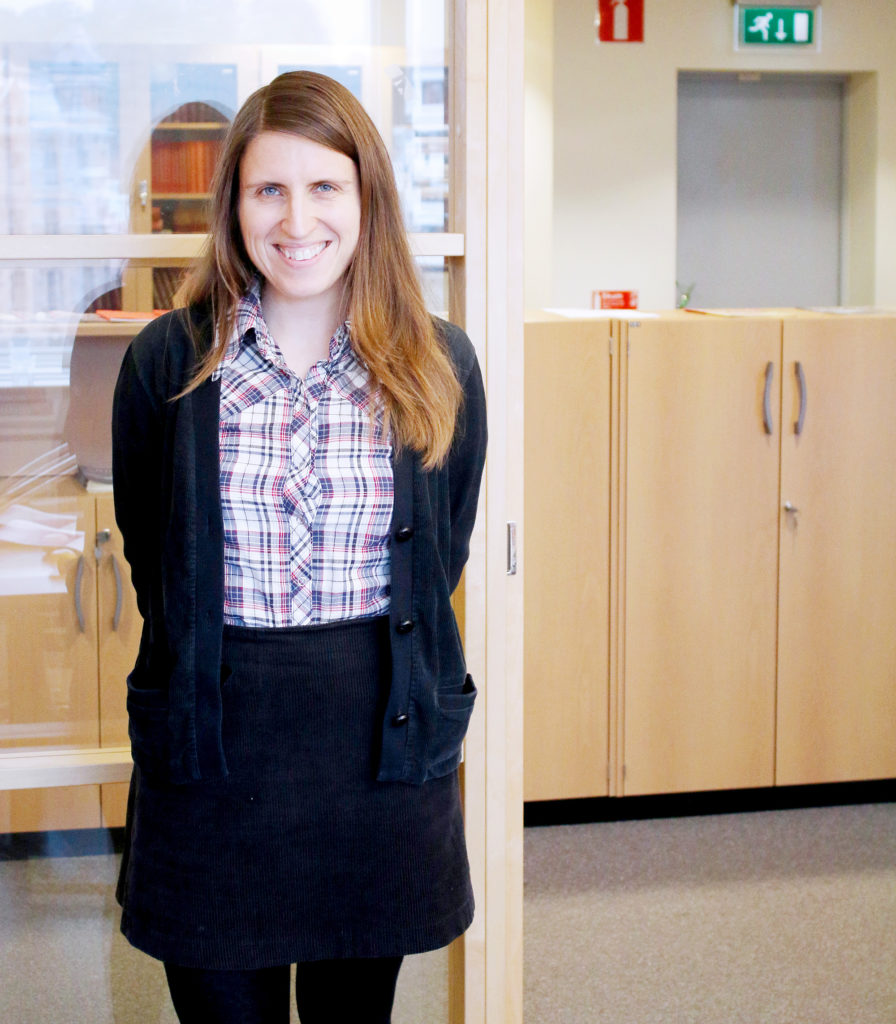 Monday
A regular day at the office. I'm wearing a corduroy cardigan from when I had an Etsy shop. The checkered puff blouse is from Burdastyle magazine and the corduroy skirt is a pattern from Built By Wendy's Sew-U book. A very typical style for me I think, cardigan, blouse and a practical skirt.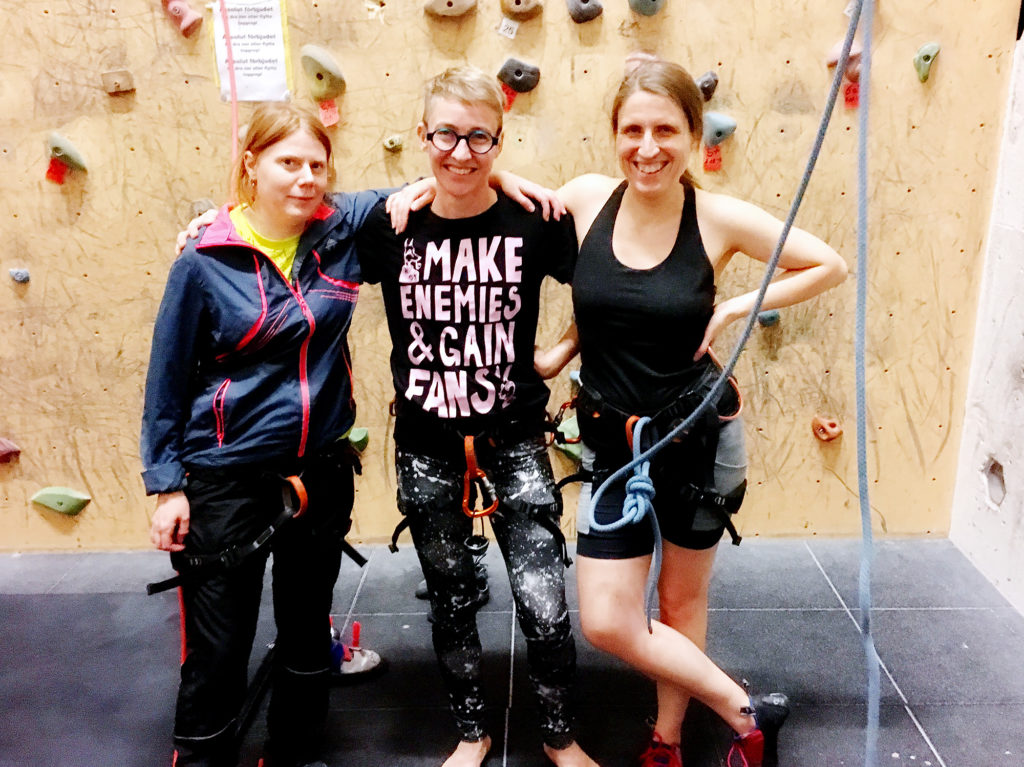 Tuesday
I'm getting a rope climbing license with two mates as this will allow me to secure people, thus making it possible to climb with friends. We learn safety checks, how to do knots and other stuff related to safe climbing. Tonight we are having our exams, so which us luck! Workout top by Burdastyle and the shorts are from a pattern that I drafted myself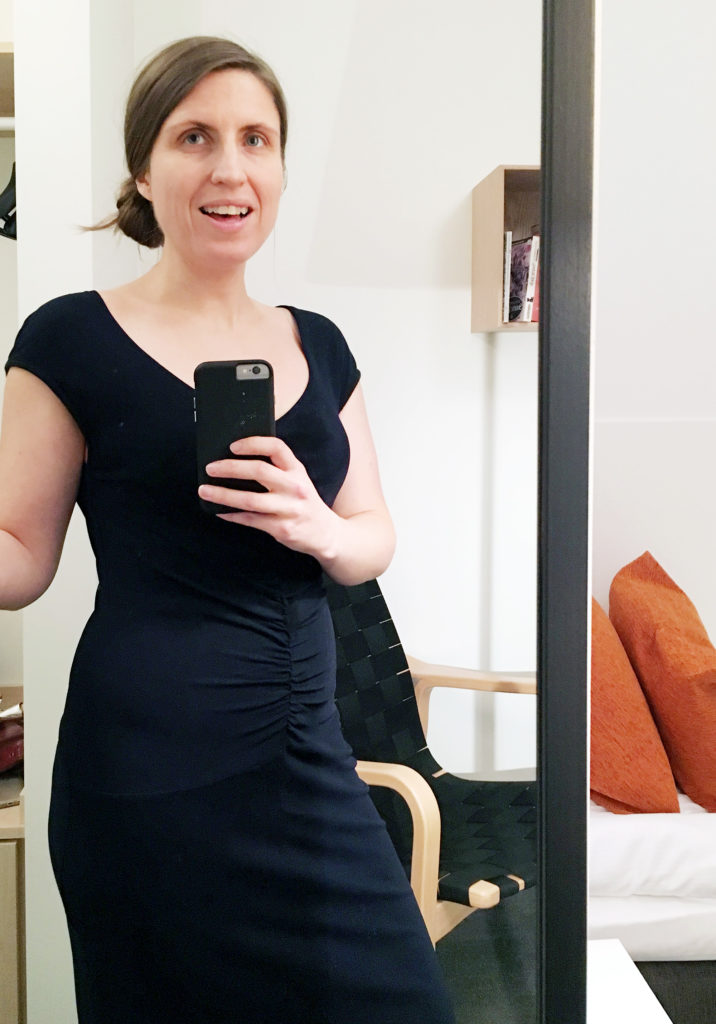 Wednesday 
Every spring and fall my job has a two-day conference. It's not fancy at all, but since I have so many dresses, I always dress up for dinner, even though my workplace is very informal. I did this dress 10 years ago (it's from Burda) and it's still going strong, which is due to a fantastic fabric from NY vendor Jasco fabrics.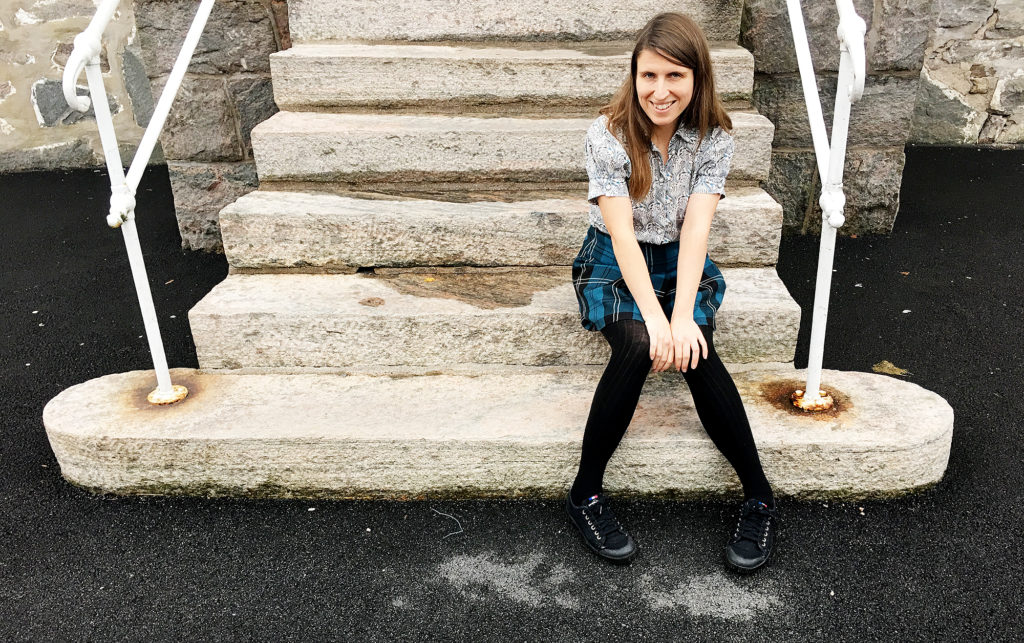 Thursday
Day two of the conference. I asked a co-worker who's into photography to take some outfit photos with his iphone and I really like how they turned out! Liberty lawn blouse made from a Burdastyle pattern and the kilt inspired skirt is made from real Scottish tartan fabric that I bought in Edinburgh. The skirt is also an old Burdastyle pattern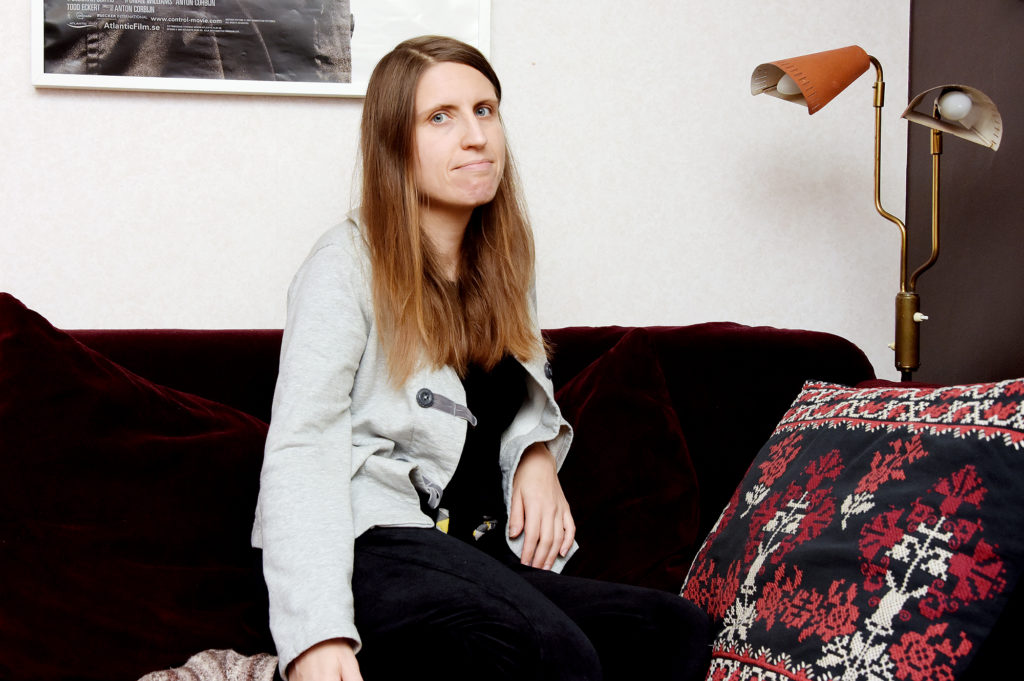 Friday
Not my best day. I had been nursing a cold all week that suddenly got worse on Thursday and when I woke up on Friday I had a fever and spent the day lying in the sofa and so this was Friday's outfit. Sweater cardigan designed by me (also from when I had my Etsy shop). Mesh and silk knit top from Burdastyle magazine and the velour track pants are also from a pattern that I drafted myself.