Here comes some photos of the red dress. The Simplicty pattern 7914 is from 1968 and I find it pretty mind blowing that a pattern almost 50 year old can look so timeless. That says something of the value of classic designs. As for the fit I found it fairly true to envelope drawing, the dress is very fitted around the bust and shoulders and then flares out a lot.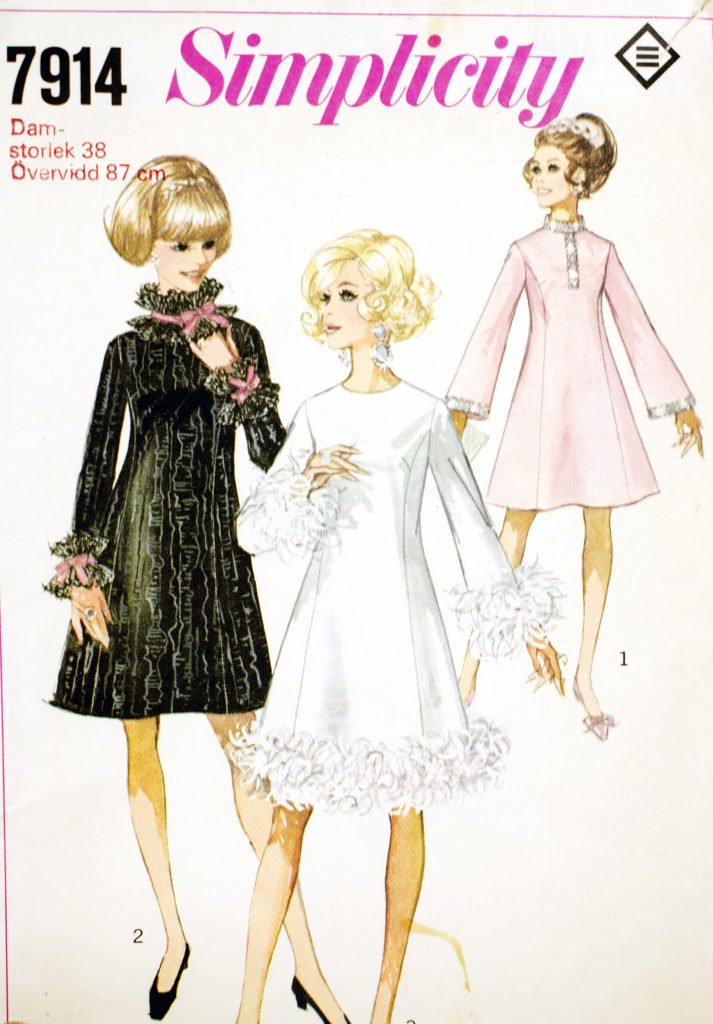 I was a bit sceptical that I would achieve such fullness around the hem as the the drawing suggests, that is one thing vintage patterns from the 50 and 60's can trick you with – unless you wear a full crinoline underneath, some styles tends to hang a bit flat in real life. But the way this pattern is drafted (and also due to the nature of the wool fabric) I managed to get volume without any undergarments.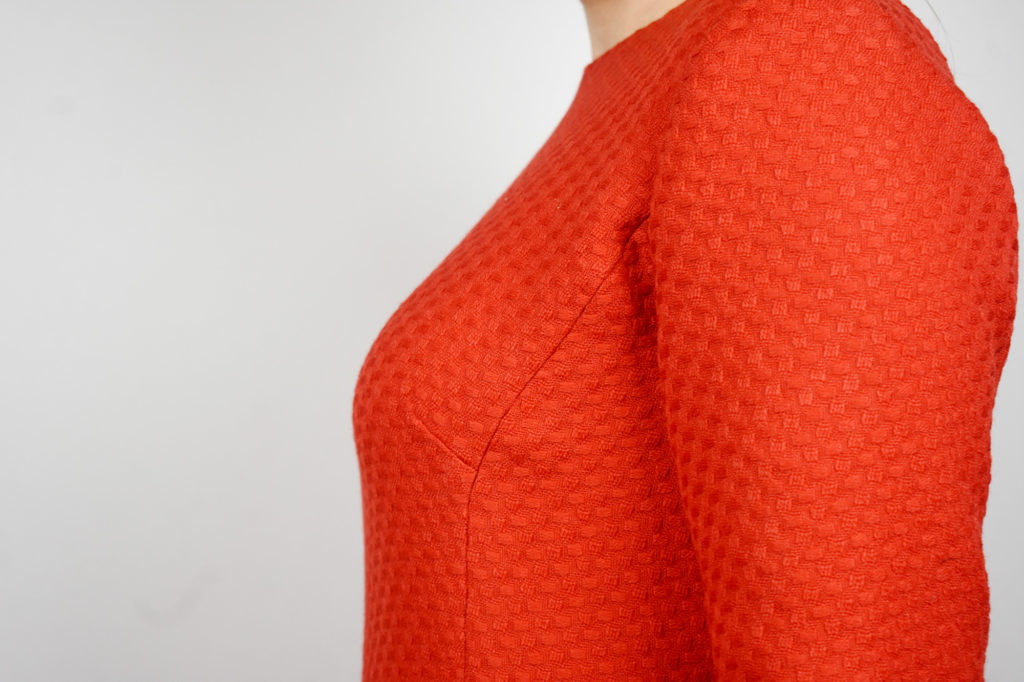 I love how it fits over the bust, which I credit the combination of well drafted princess seams and the subtle bust dart. I will probably add this to my dress sloper – to be honest I think this pattern fits me better than the pattern I drafted according to my own measurements.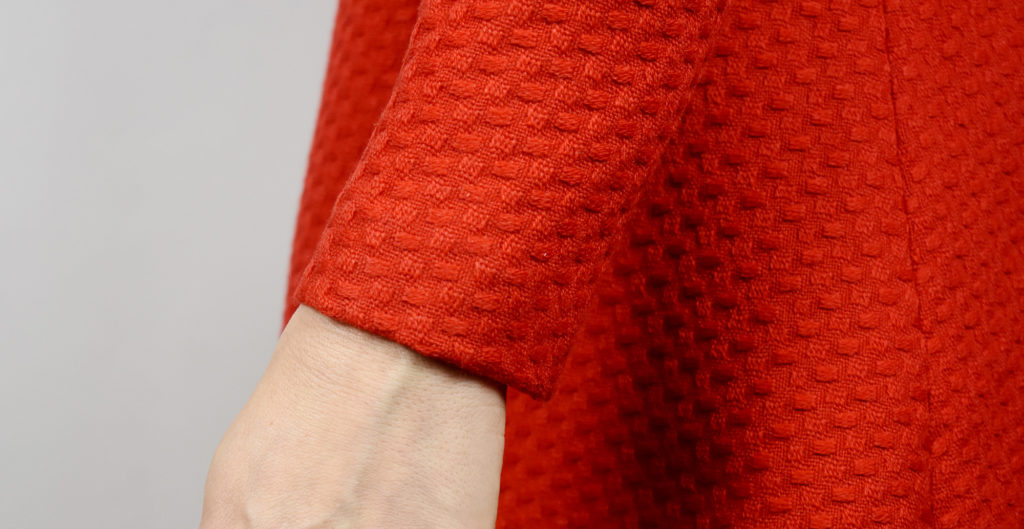 The pattern comes with a wide and a narrow sleeve and I picked the narrow since I feel that my short arms drown a bit in wide sleeves.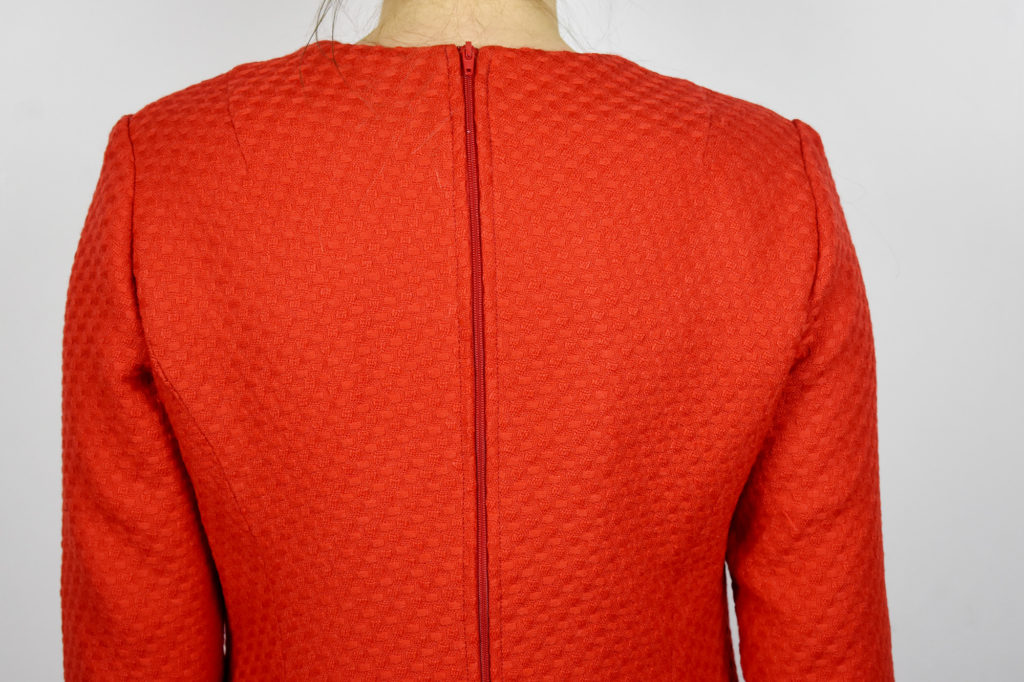 I opted for a visible zipper in the back, since I think it can add some interest- But it also requires a meticulous assembly and there are some small flaws here, but not too much I hope.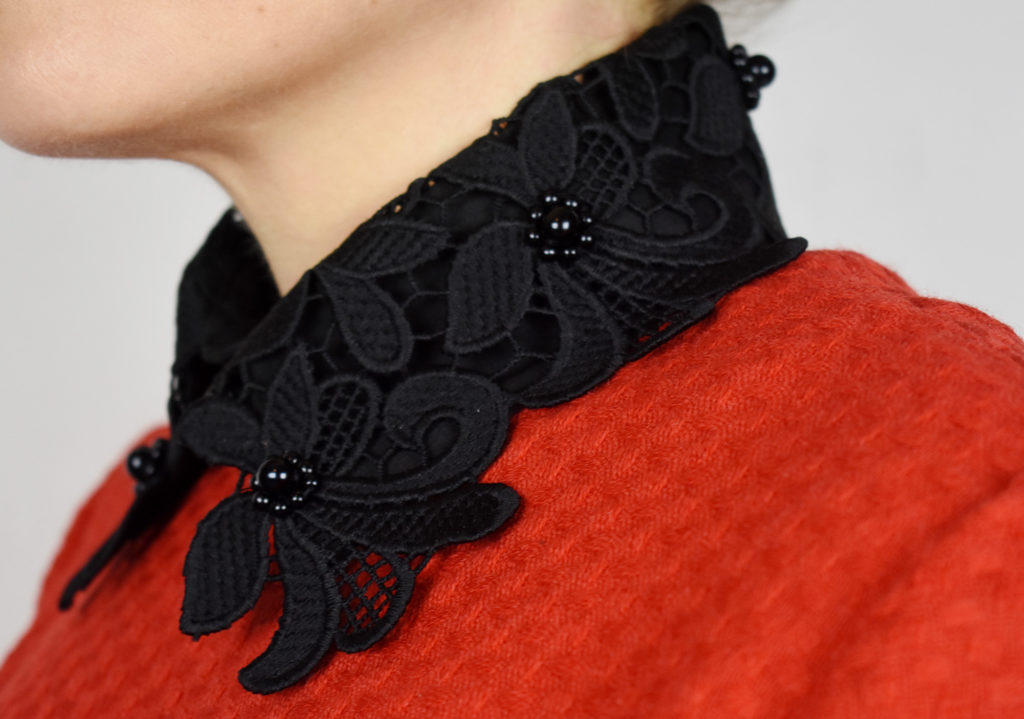 The lace collar. You'll find a tutorial on how to sew a detachable collar here.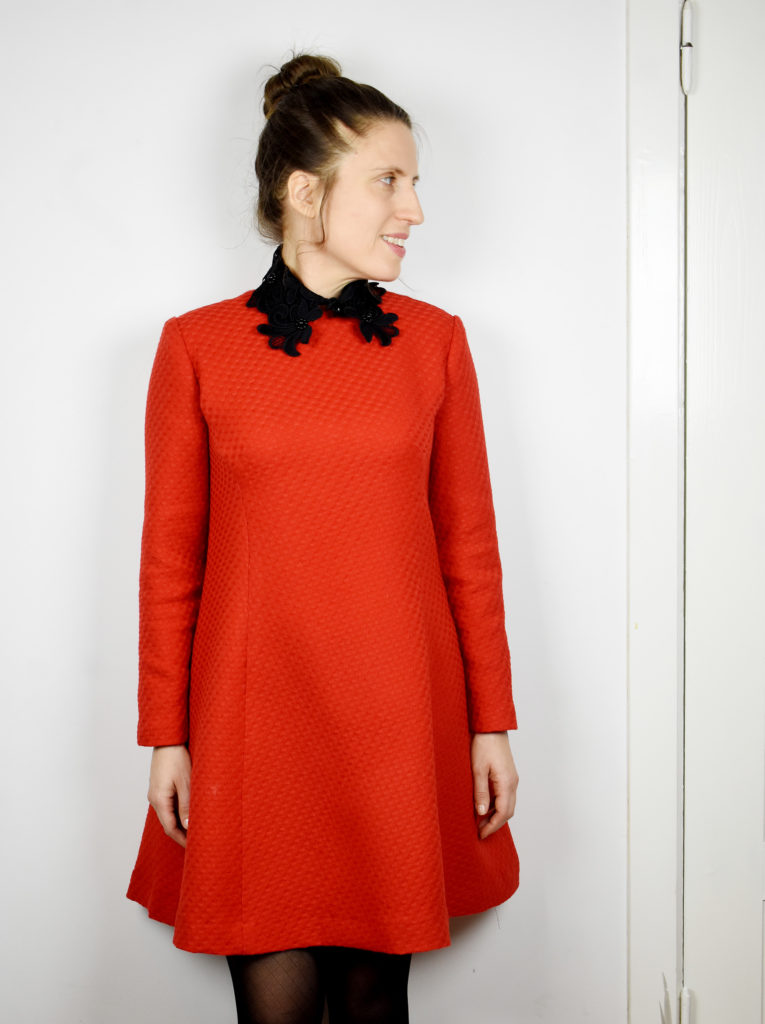 I'm also so happy that I splurged n a Versace fabric. For reference, the cost of fabric for the whole dress was around 50 Euro/55 USD. Dresses similar to this one from Valentino, Victoria Beckham and Lela Rose cost around 1500 Euro, at least. So I think the best "saves" can actually be made when we sewists spend a lot of money on the fabric.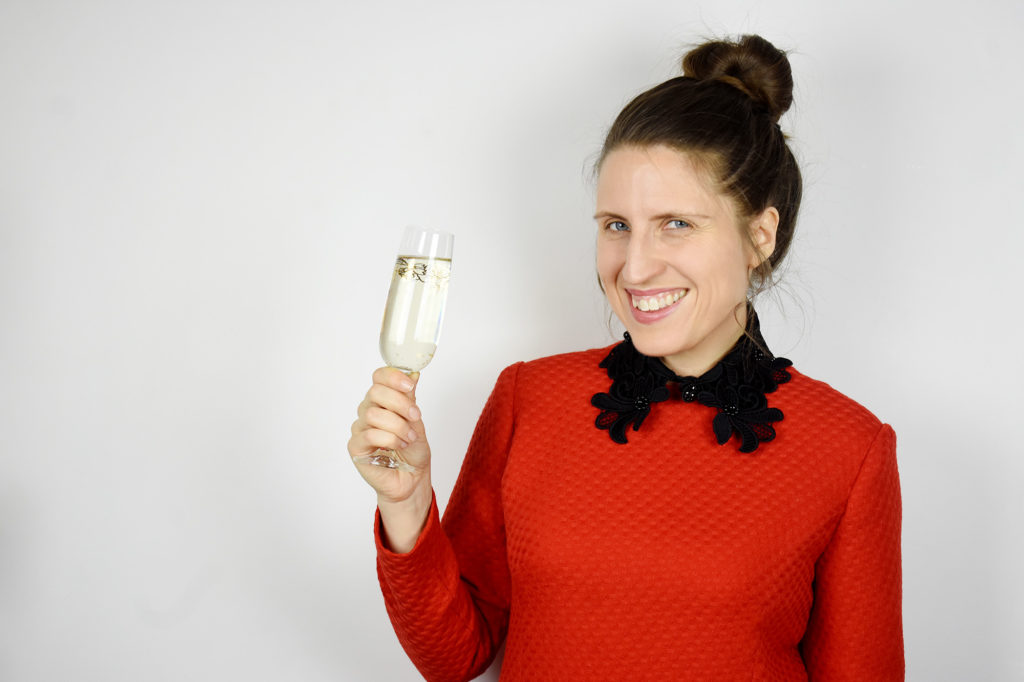 Cheers, I am very grateful that you take the time to visit my blog and I wish you all some fantastic sewing experiences!
And to sign off, here is a quick little introduction video, aka a channel trailer, that I made this morning about my YouTube sewing channel.