Sewing comes in ebbs and flows for me. But usually there is a little something going on, even though I'm far from super productive at all times. So lets take a look what a week of sewing looked like in early February.
Monday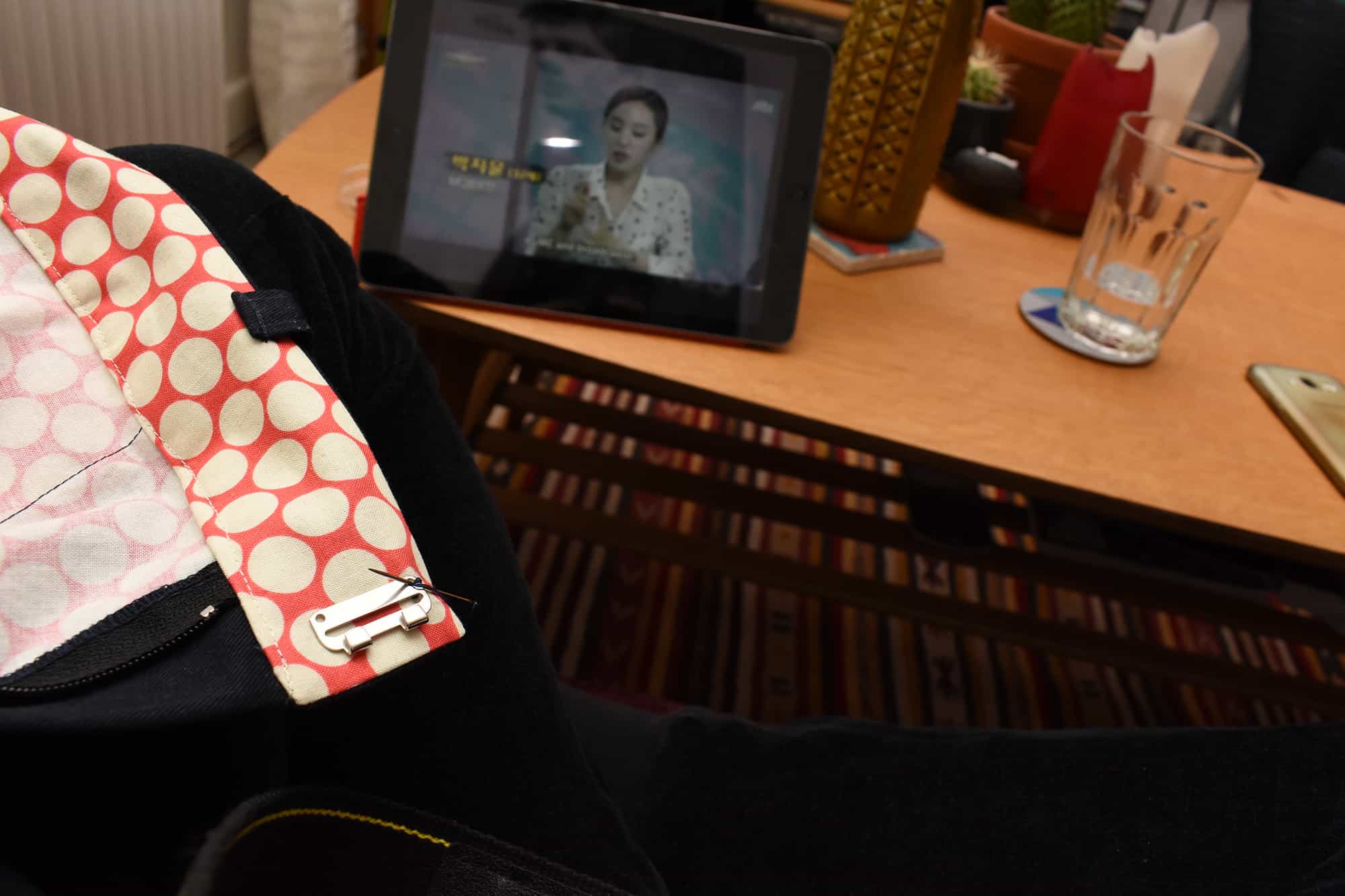 I added hooks to my Burdastyle gabardine trousers. I love handsewing because I can sit in the sofa and watch TV at the same time. Much more relaxing than sitting hunched in front of a sewing machine. My husband got me hooked on the South Korean variety show Crime Scene where celebrities solve murder mysteries and the audience can participate too. Let me tell you, the Koreans have new media all figured out. And one day I hope to do a sewing version of another Korean phenomena, Mukbang. Basically live streaming some crazy sewing project and chat at the same time with fellow sewists, like a virtual sew-along!
Tuesday
I began editing part 1 of my sewing activewear Q&A. I am very fortunate to have access to Adobe Creative Cloud through work and it allows for installations on two computers. This will however no longer be the case once I switch jobs in early April. So I'll have to fork up some money if I want to continue to use first class software for all my editing and graphic design. Not sure how I'll solve this.
Anyways I love the editing part the best and if I had the time I would put even more effort into things like graphics and stuff. But in order to keep a consistent schedule I have to limit myself a bit. By the way, a huge inspiration is sewing vlogger With Wendy. I love how well produced her sewing videos are.
Wednesday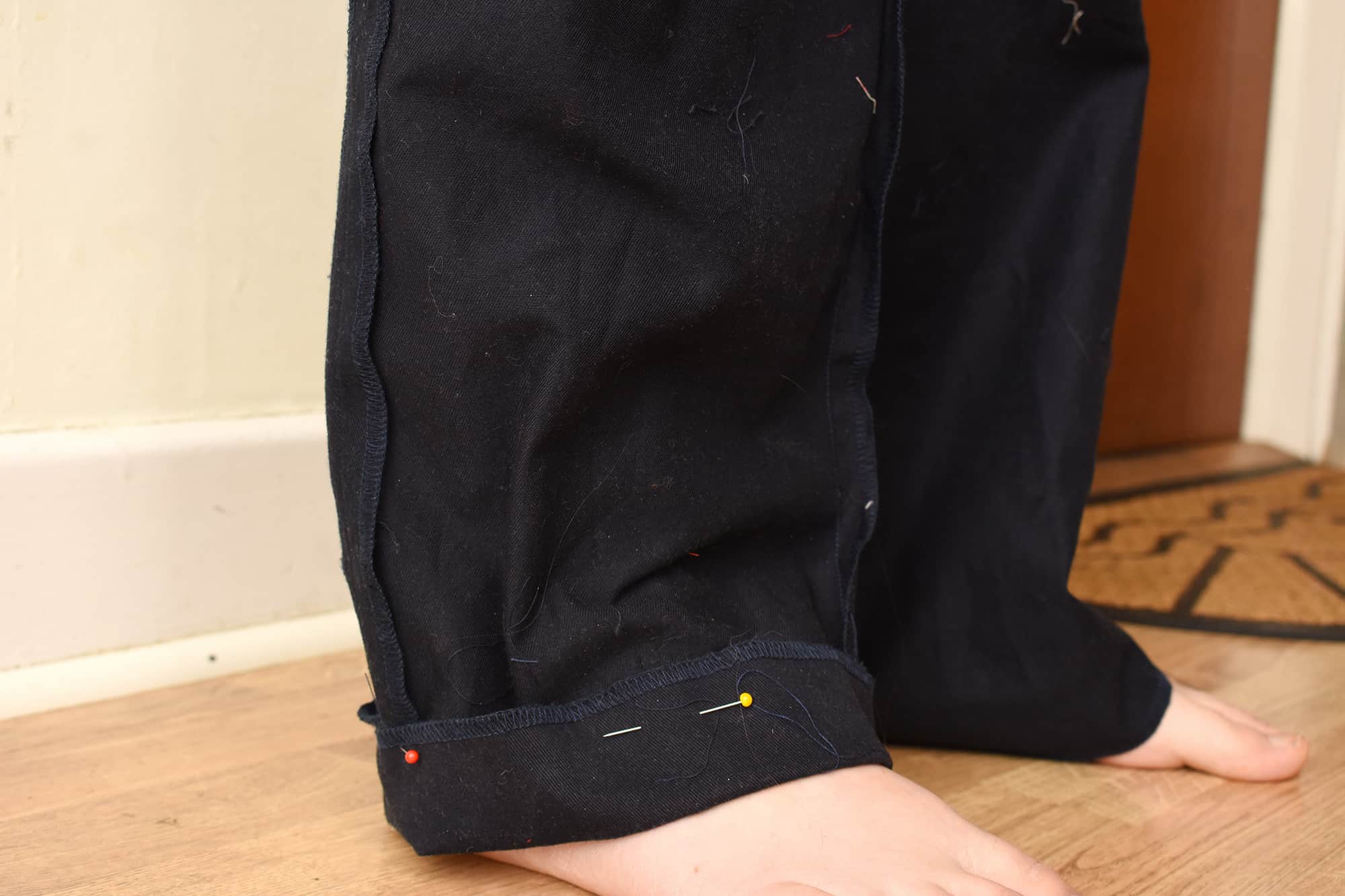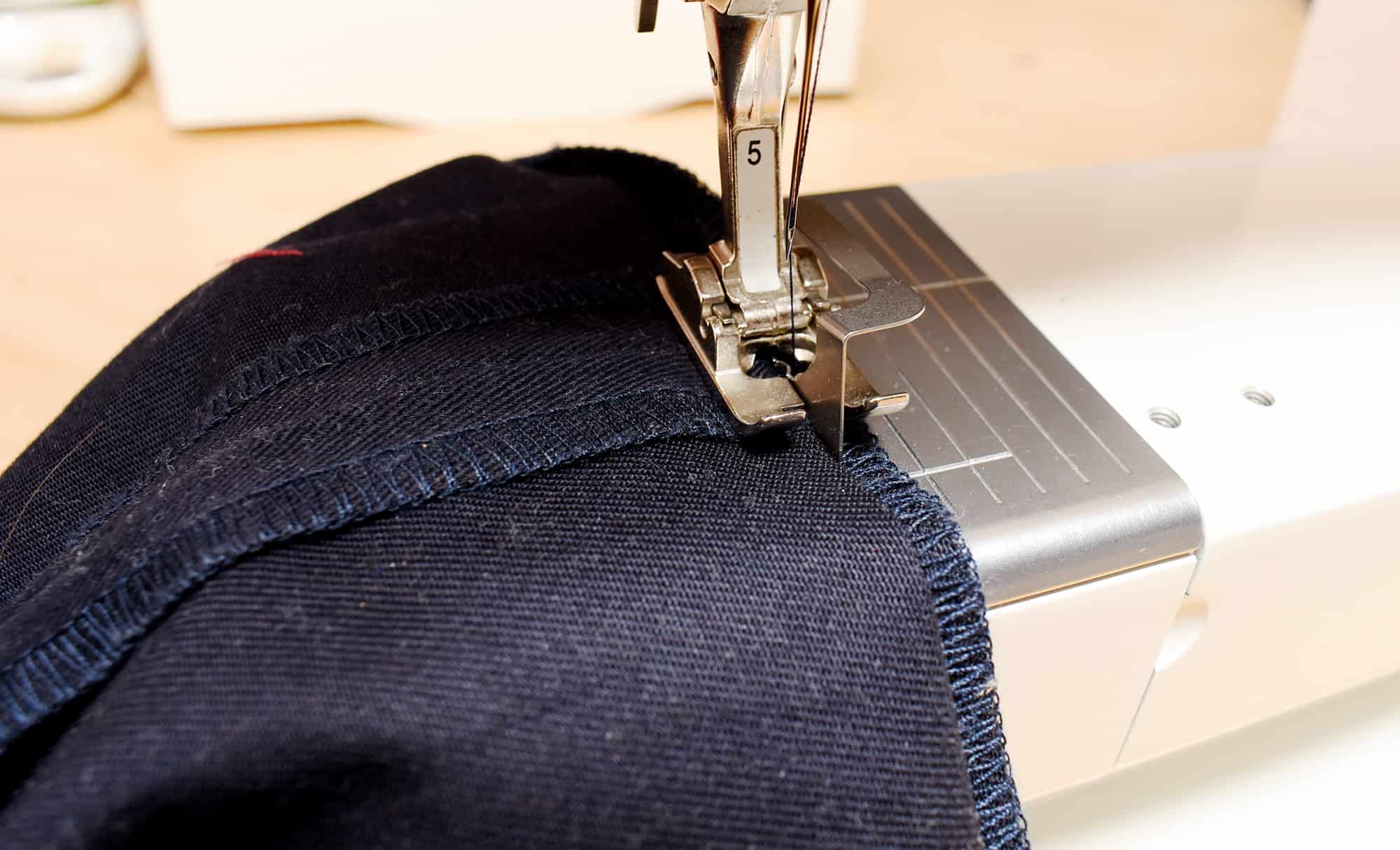 I finally got to hem my Burdastyle trousers. I always flatlock the edges and then use the machine blind hem foot when I do invisible hemming. So easy and sturdy. I usually let the hem touch the floor when barefoot and hem that length. I was once told by a tailor that it is quite common to be uneven on the left and right side, so proper hemming should take this into account. I don't do this tough, since it is hard to judge that on myself. Do you take left/right differences into account when sewing?
Thursday
This was the day when I had planned to pick up my Spoonflower order. But I was on a work assignment and got stuck in another city the whole evening due to some train incidents and didn't get home until around 10 PM in the evening.
Friday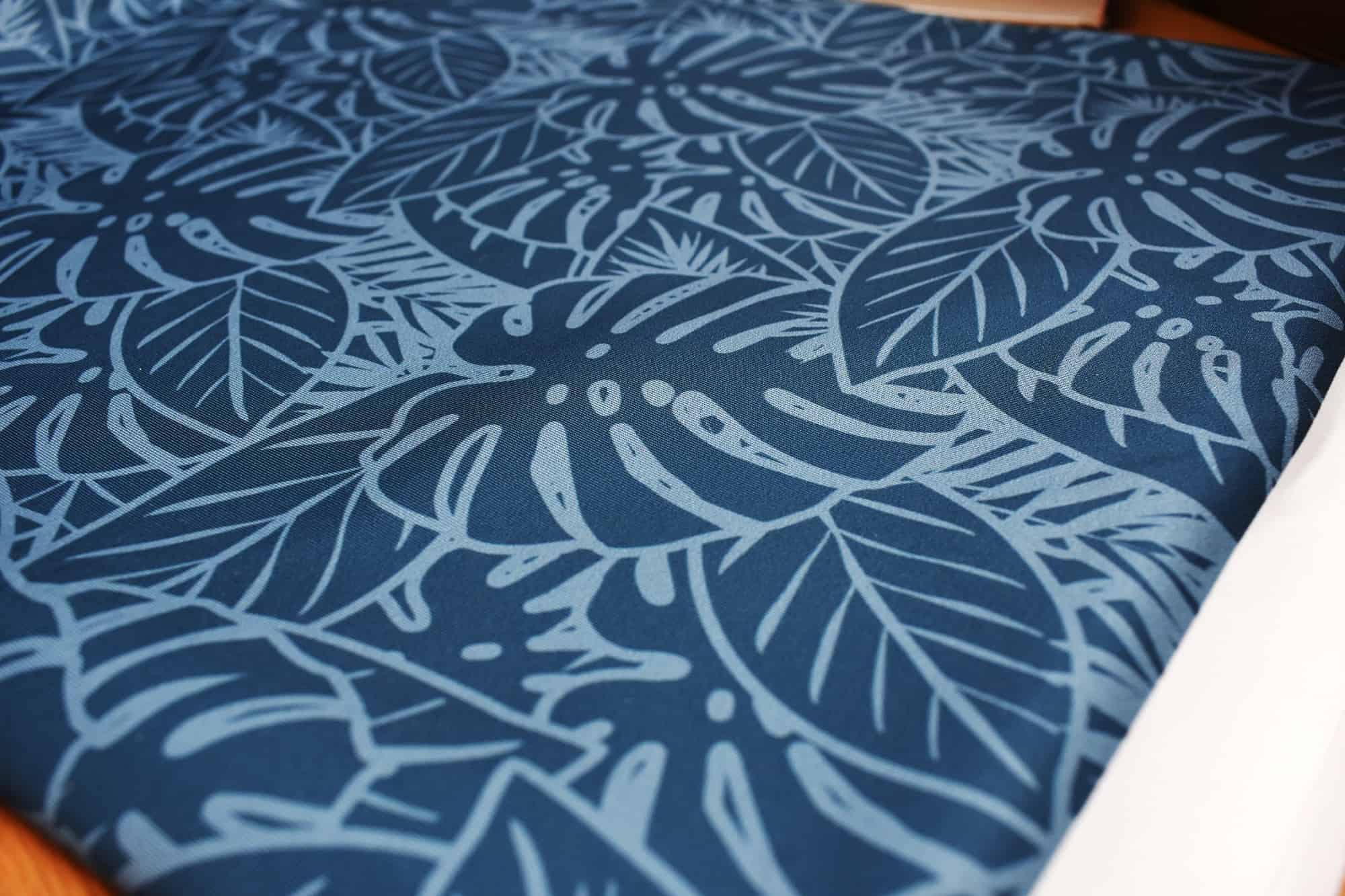 I finally got to pick up my Spoonflower order. Was more than happy when I opened the parcel. The colours where spot-on and the quality felt good. My only quibble is that it is printed on white and that shows when stretched out and pierced with a needle.
Saturday
Video time! I recorded and edited a video where I talked about my first Spoonflower order. I wanted to record this one quickly since I had planned to start cutting into the fabric during the weekend. The first times I made videos I was absolutely exhausted afterwards, both from speaking and stressing about all the technical stuff. It has gotten much better, but speaking English is still a mental struggle. It's hard to explain, but I can feel how my brain works in overdrive searching for the right words, unlike when I'm speaking Swedish, which obviously comes more naturally.
Sunday
On Sunday I finally got started on my workout set. My goal was to finish the Burdastyle top in one day and I nearly met that goal. I also cut out some pieces for my leggings since I was using the same print and only had 1 meter. So everything had to be carefully planned. Took me a good while until I was confident enough to cut in the fabric.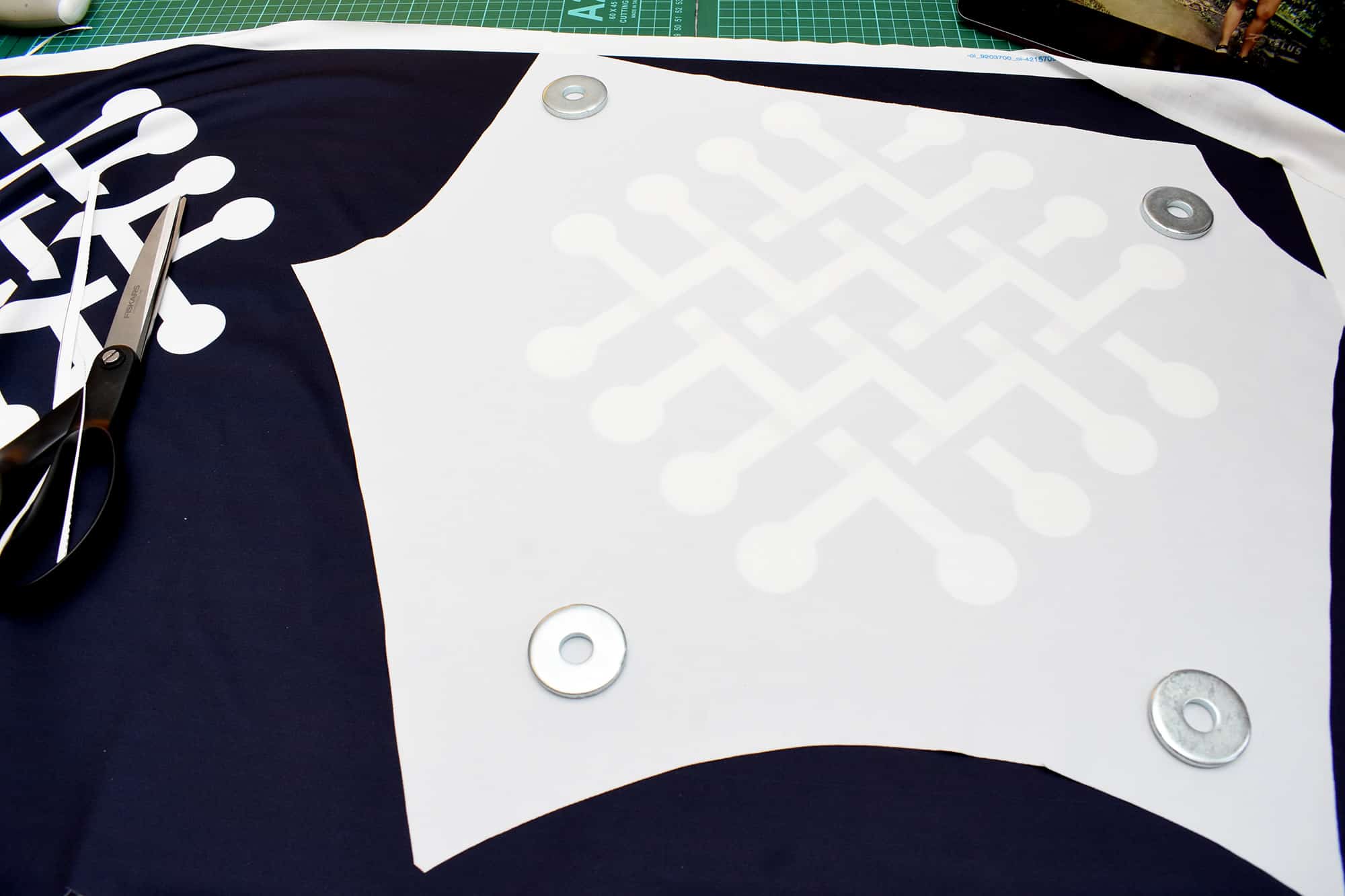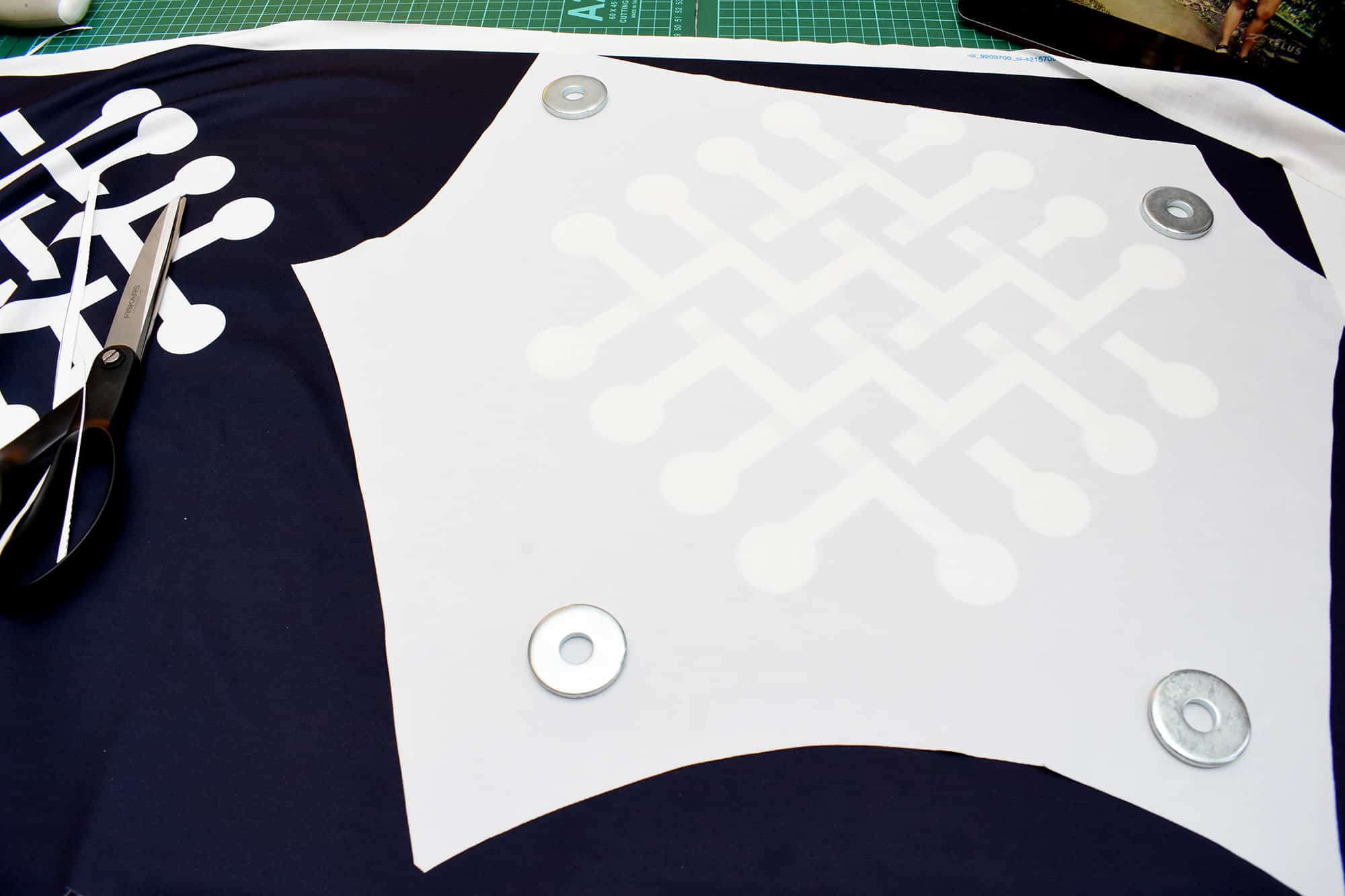 So this was my week of sewing in early February. A nice thing about having a blog is that helps combat the feeling of "I never seem to get things done". The proof is in the blog!