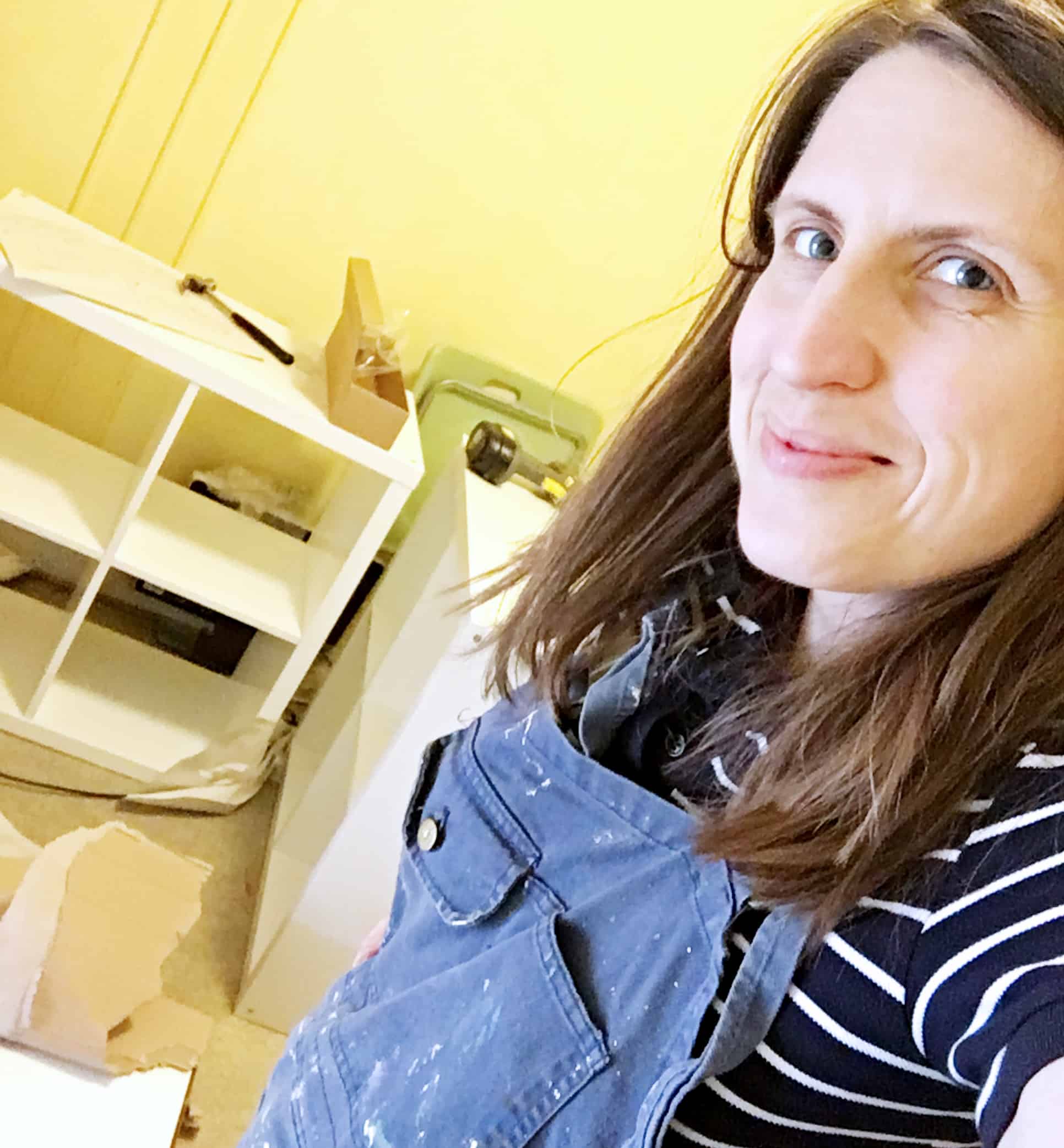 I'm building a cutting table using Ikea shelves
I'm expanding my sewing area! All my sewing happens in a crowded corner in the living room. Such are the conditions when you are a four person family living in a two bedroom apartment. However, our oldest daughter has now moved out and we came up with some nifty solutions that will give all three of us remaining some extra space. In my case this means I can get a corner for a cutting table and a big closet where I can store all my fabrics and some of me-made clothes too.
The big project is turning Ikeas Expedit/Kallax shelves into a multi-function sewing room cutting table using this Ikea hackers tutorial by Karen Ackva. Plus there are tons of other remodeling stuff going on as well, so I don't know when I will have to finish the cutting table.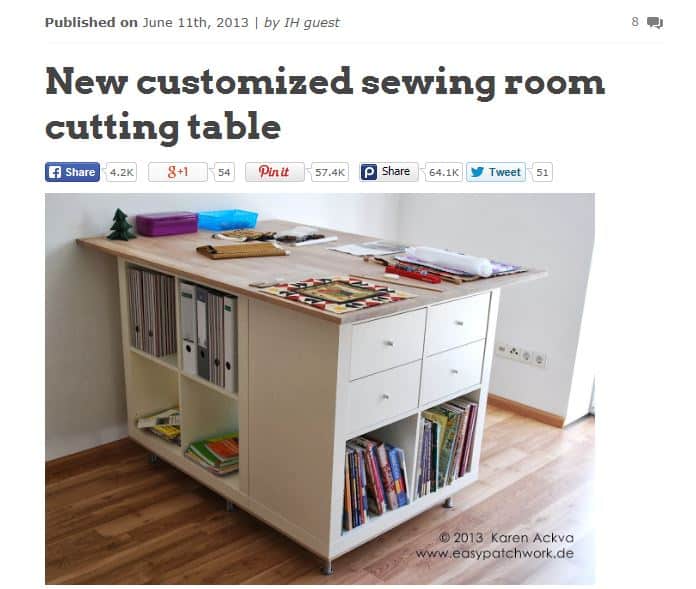 My inspiration for the project.
Watch me on The Sewing Blab
Last week I had the honor being interview on That Sewing Blab which is a weekly live broadcasted sewing show. It was so much fun. I talked about my approach to blogging and content creation, why it is important for me to share my mistakes and mishaps and not just the glossy finished product + loads about sewing activewear too. You can watch the replay of the video here or here (on Youtube without the chat)
More sewing podcasts
I have updated my Big List of Sewing Podcasts with a another sewing podcast: Clothes making mavens
A somewhat irregular podcast hosted by sewists Lori Beckstead and Helena Ashbridge.. Mixes interviews with prolific sewists with themed chats about sewing things. The format is really professional with good sound quality and they also has some nice listener interactions features. I highly recommend the interview with Madame Tifaine about her year-long-ready-to-wear-fast.
As a side note regarding podcasts, less than half of the sewing podcasts on my list currently has a regular publishing schedule, which goes to show how hard it is to produce regular content as a side project. At least once the initial burst of energy has died down.
The struggle is real for sure, whether it is blogging regularly, doing a vlog or putting together a podcast episode! I talk about that a bit in my interview on That Sewing Blab, how I have now adapted a more professional approach to my sewing content creation, using an editorial calendar and such. But yeah life happens, so it is what it is!