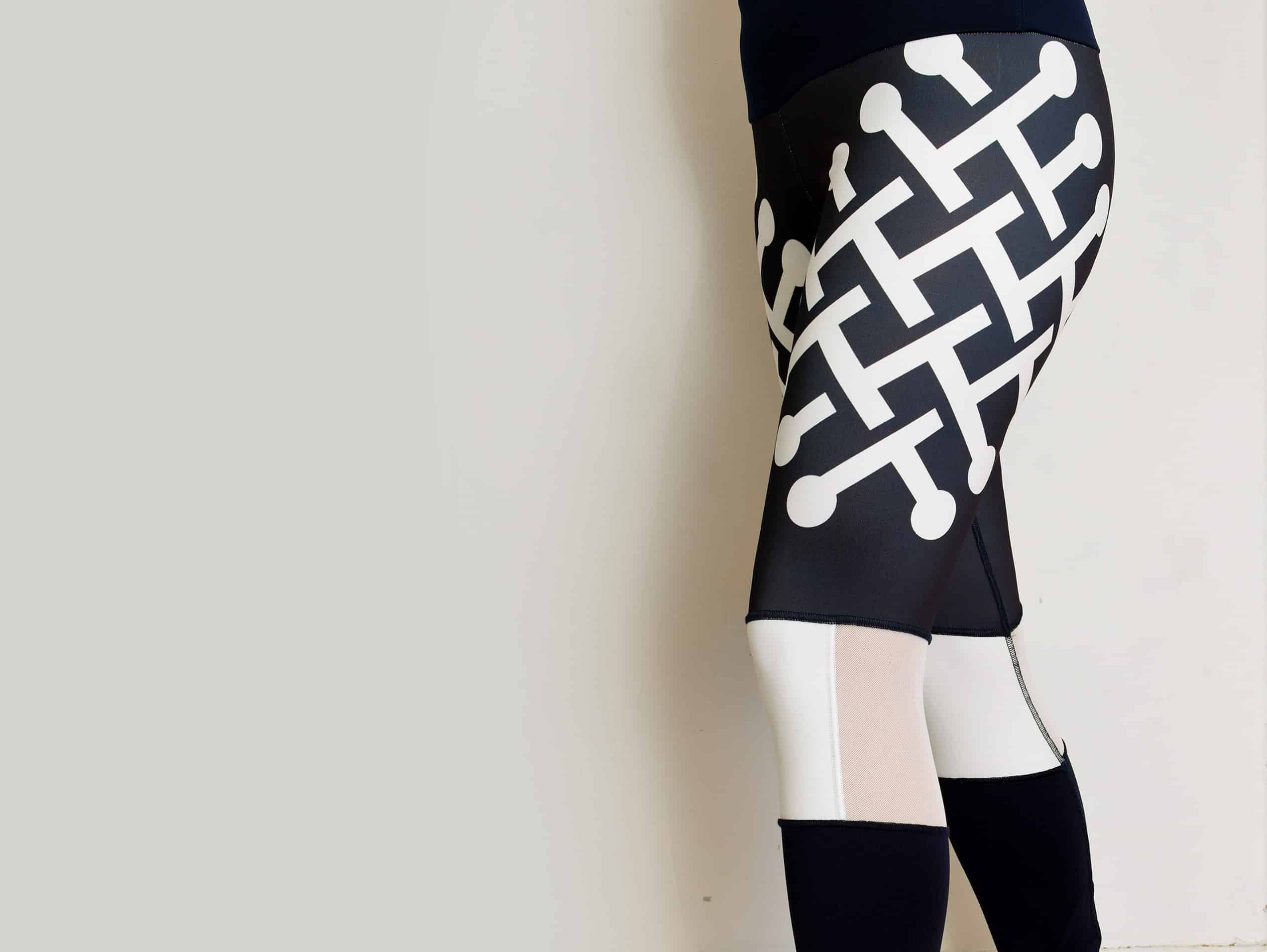 Remember when I purchased sports lycra from Spoonflower with my blog logo printed on it? Well the other half of that fabric (I only bought 1 meter) has now been turned into a pair of leggings! The pattern I used was Sloan leggings from Hey June. It is a super simple pattern that can be done with just an inseam, but there is also an optional waist pocket and a colour block version as well. The reason I tried the Sloan leggings is that it is the only leggings pattern I have seen that also has petite (and tall) sizing.
That said I did a lot of changes to the original pattern.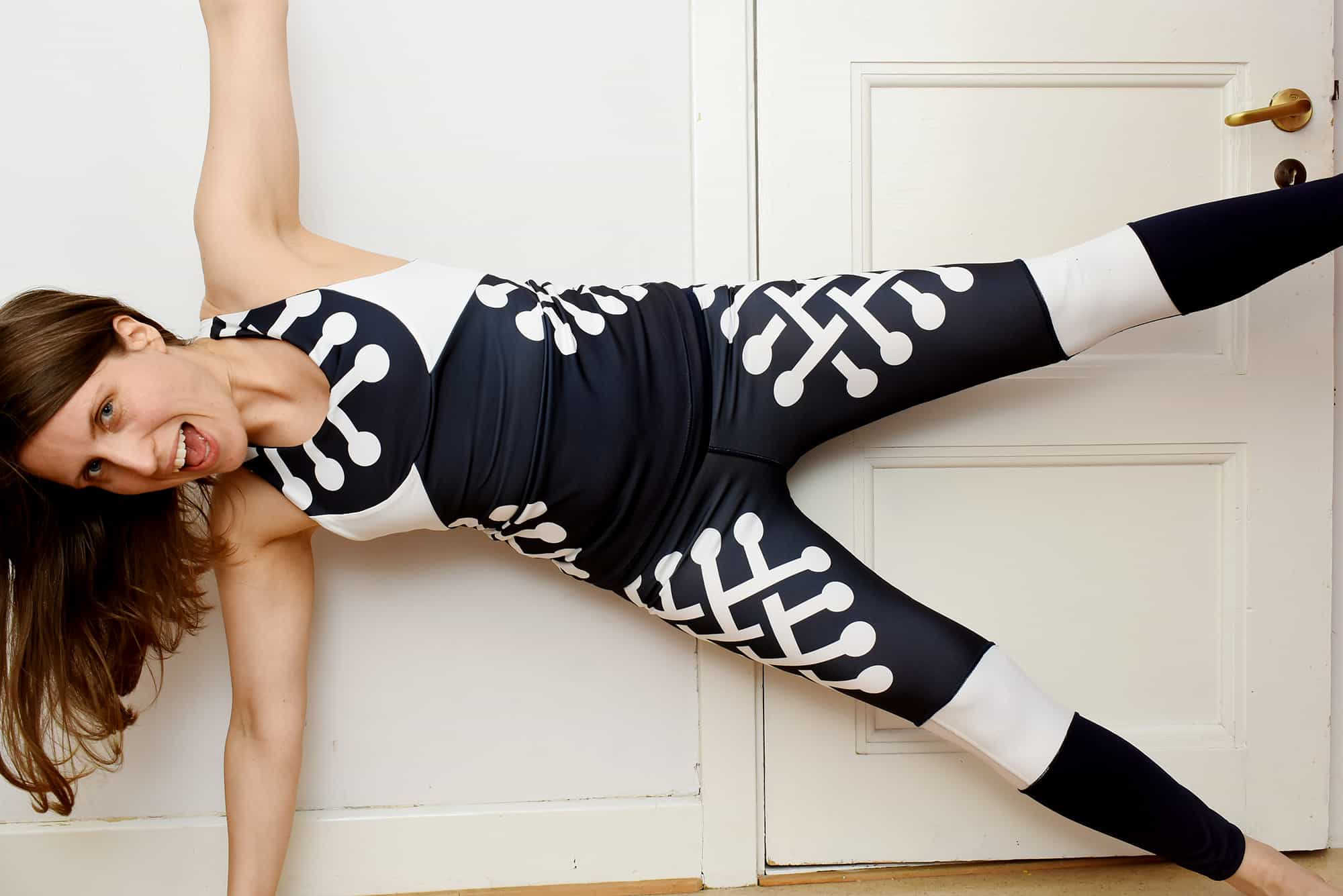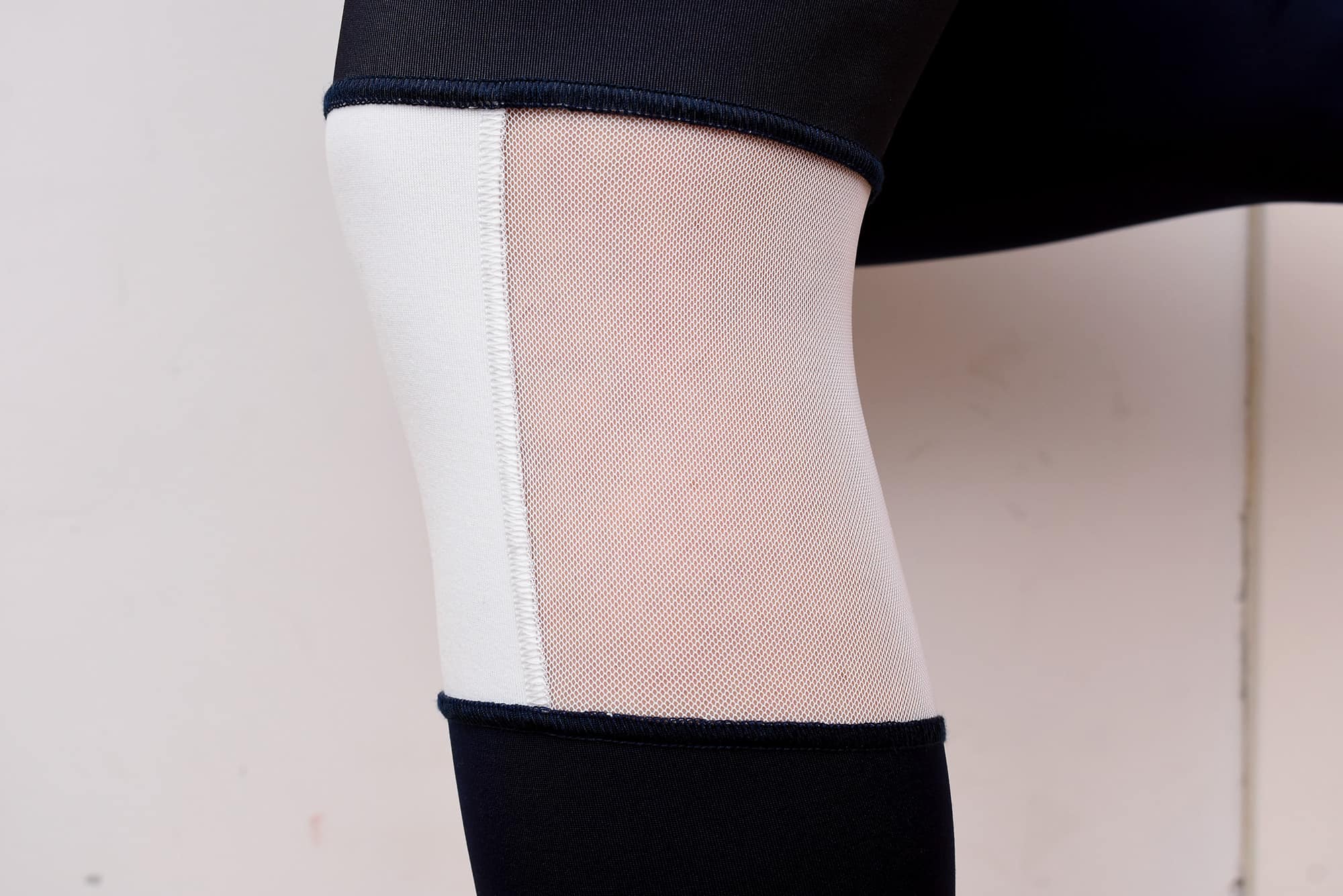 For instance I added contrasting pieces at the knees, with supplex at the front and powermesh in the back. Mesh inserts are a great way to keep perspiration areas cool and dry. I have done a tutorial on how to add mesh inserts if you are curious.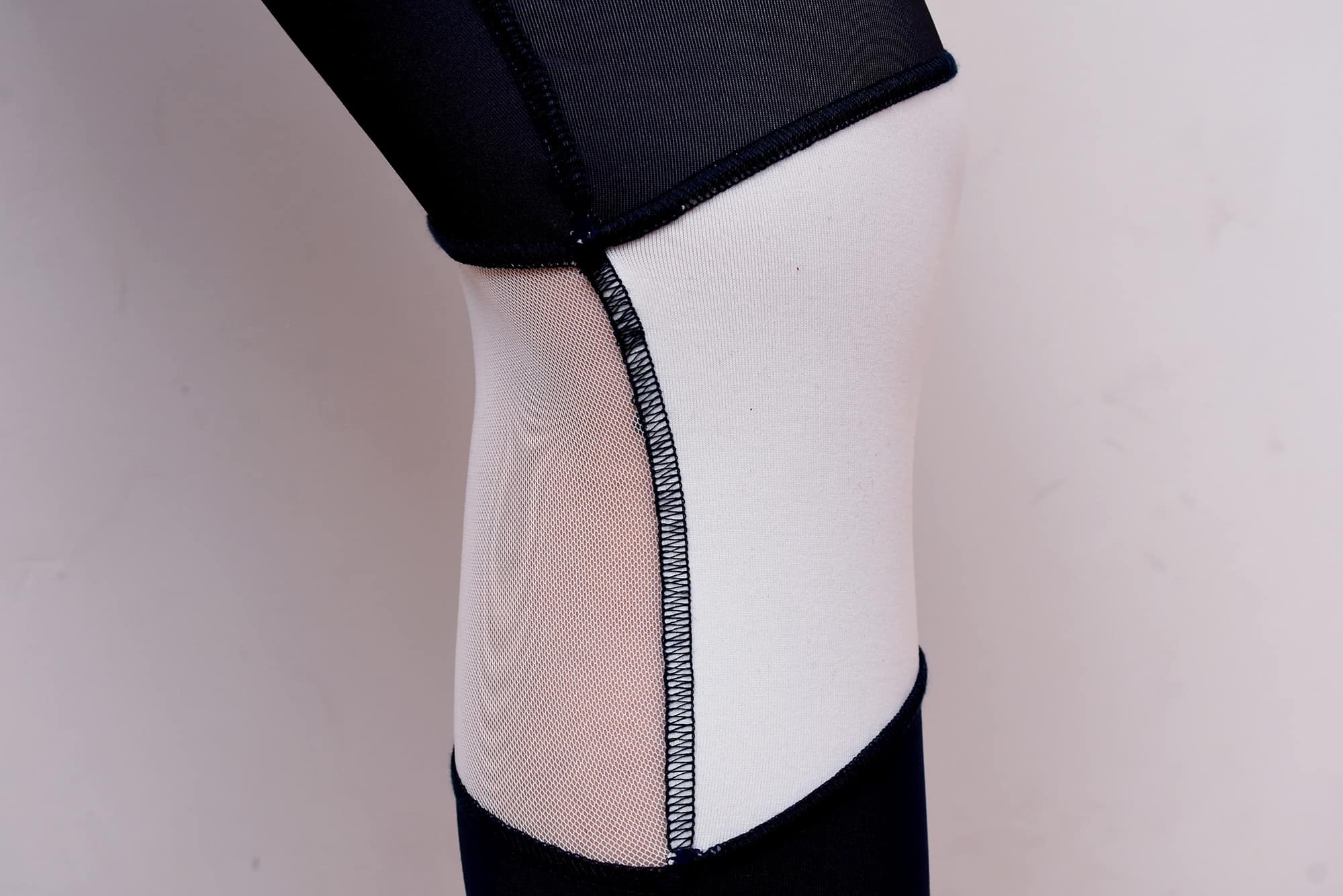 I pretty much flat locked every singe seam on these leggings using the 3-thread flatlock on my new Bernina Imagine. For a first try I think the seams turned out pretty good, but next time I'll increase the density/length of the stitch to better cover the fabric. It bothers me mostly on the bit where I sewed blue thread on white. Also I used wooly nylon in the looper. The big thing about the Babylock sergers is that there is only auto tension.  Which can be a good or bad thing I suppose. I would say though that this flatlock lies more flat compared to the default settings on my old Pfaff. If you have a manual tension serger and are struggling with getting the 3-thread to lie flat when pulled apart, you can check out my post on how to succeed with the 3-thread flatlock seam for some ideas to try.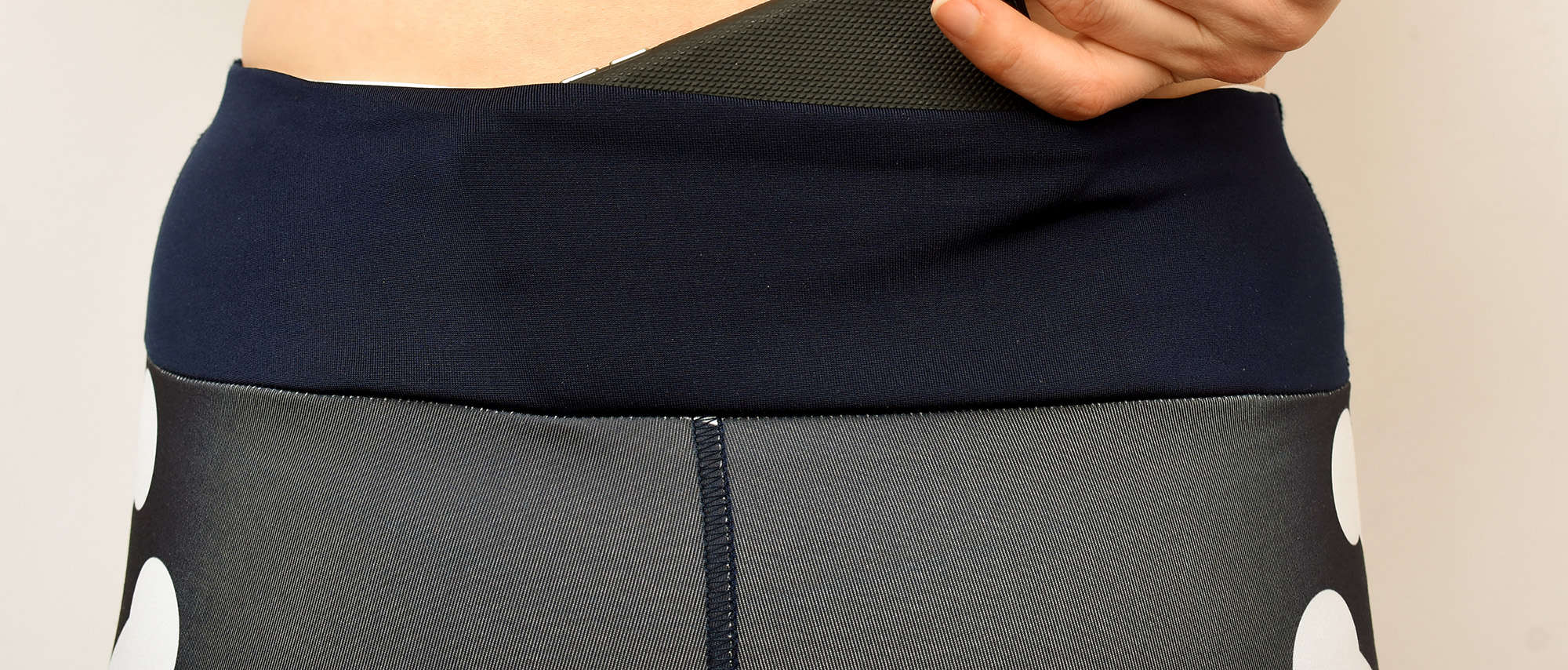 The back waist pocket is a nice addition. I would say though that the method used in the instructions are better suited for a regular sewing machine than on a serger, so after trying and deciding against the original assembly method, I just used my own regular method for this pocket. But it is always good to try out new things though and see if there is something to be learned there.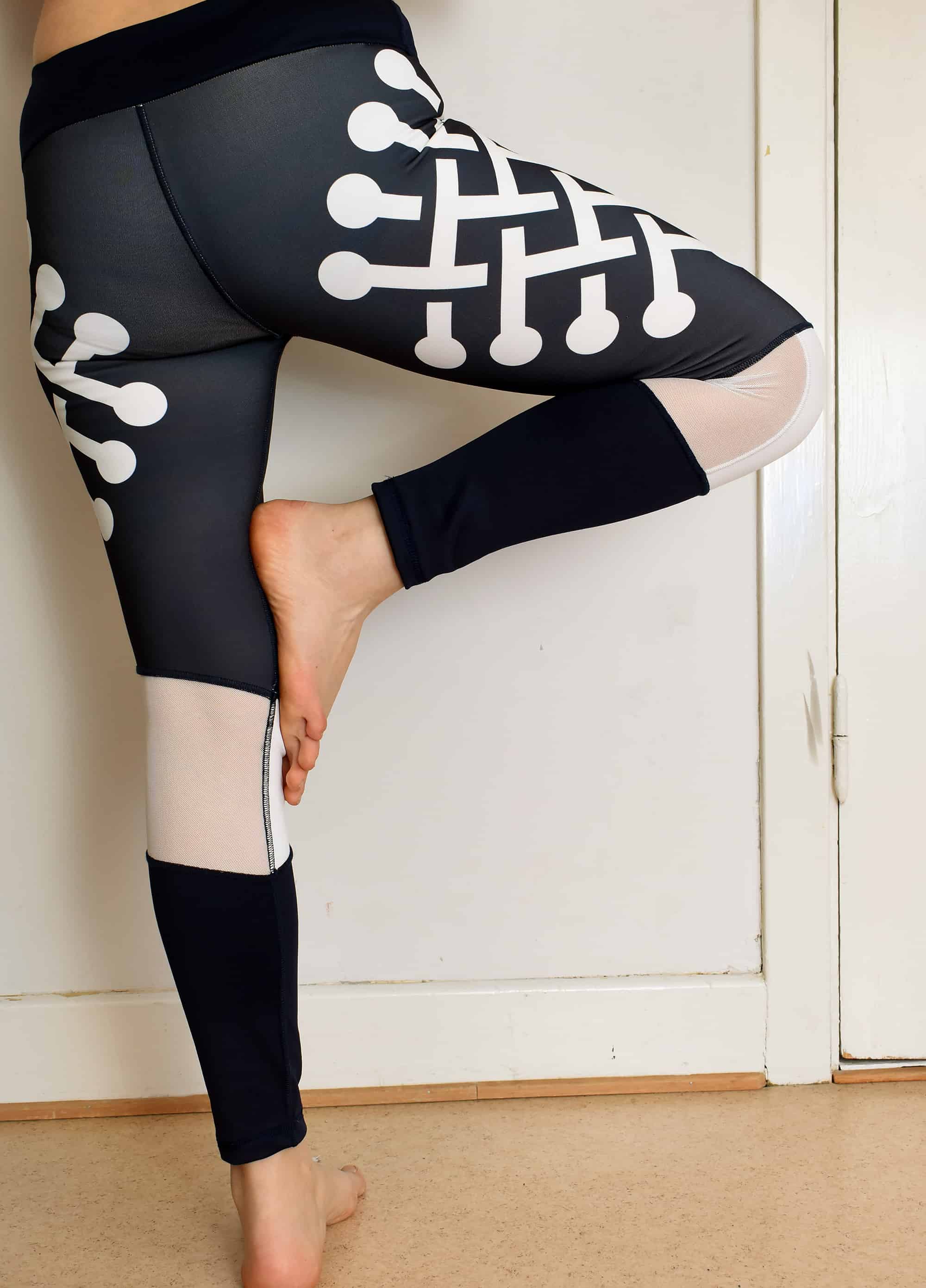 As I mentioned in previous posts about my order, Spoonflower prints on white fabrics. So when it is stretched out, the white will show. Of course I would have preferred a more opaque print, but I kinda like the subtle moiré effect. It is not see through at all, but I can see that it might looks so from afar.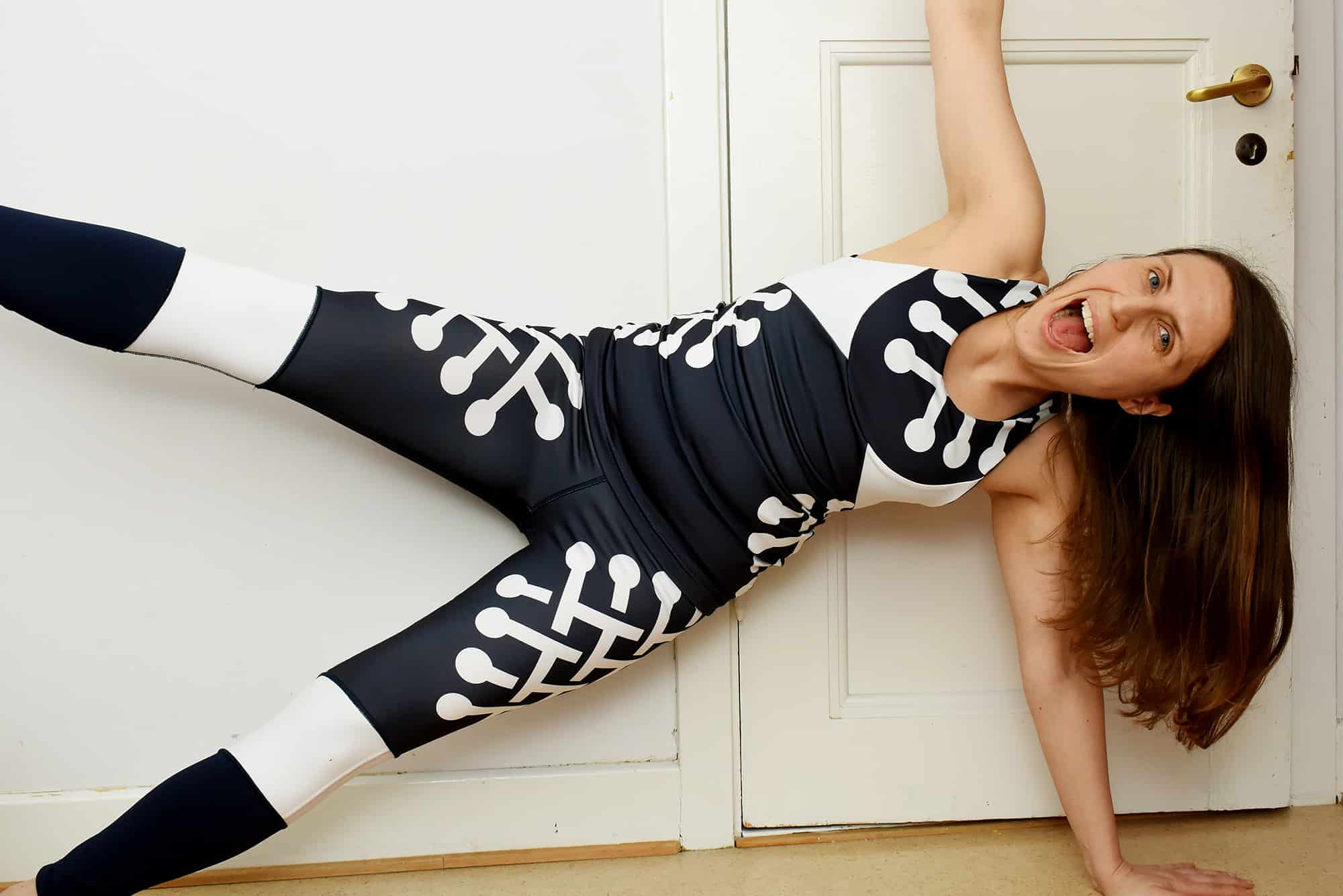 I also added a triangle gusset (the original pattern has no gusset). Which in hindsight was a big mistake since I didn't fit it in properly and there is some extra fabric around the crotch as a result. It took me many samples before I got the crotch gusset right on my own leggings pattern so it was a bit naive of me to think that I could just apply it on a different leggings pattern and be successful straight away. Oh well. Will I ever make something "perfect"? Probably not and I think I can live with that!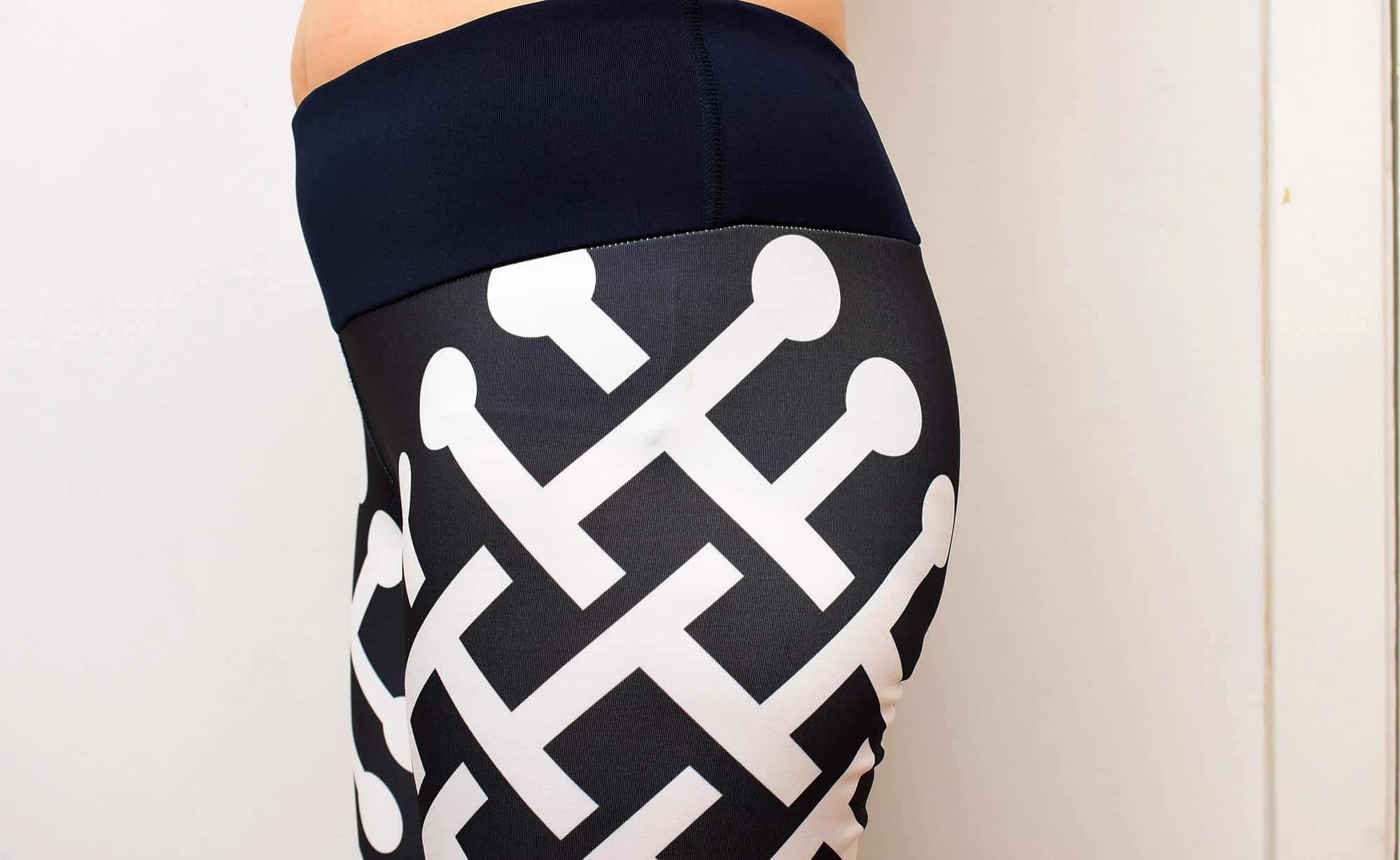 I also made the waistband a bit wider than the original patterns. I love wide waistbands on leggings!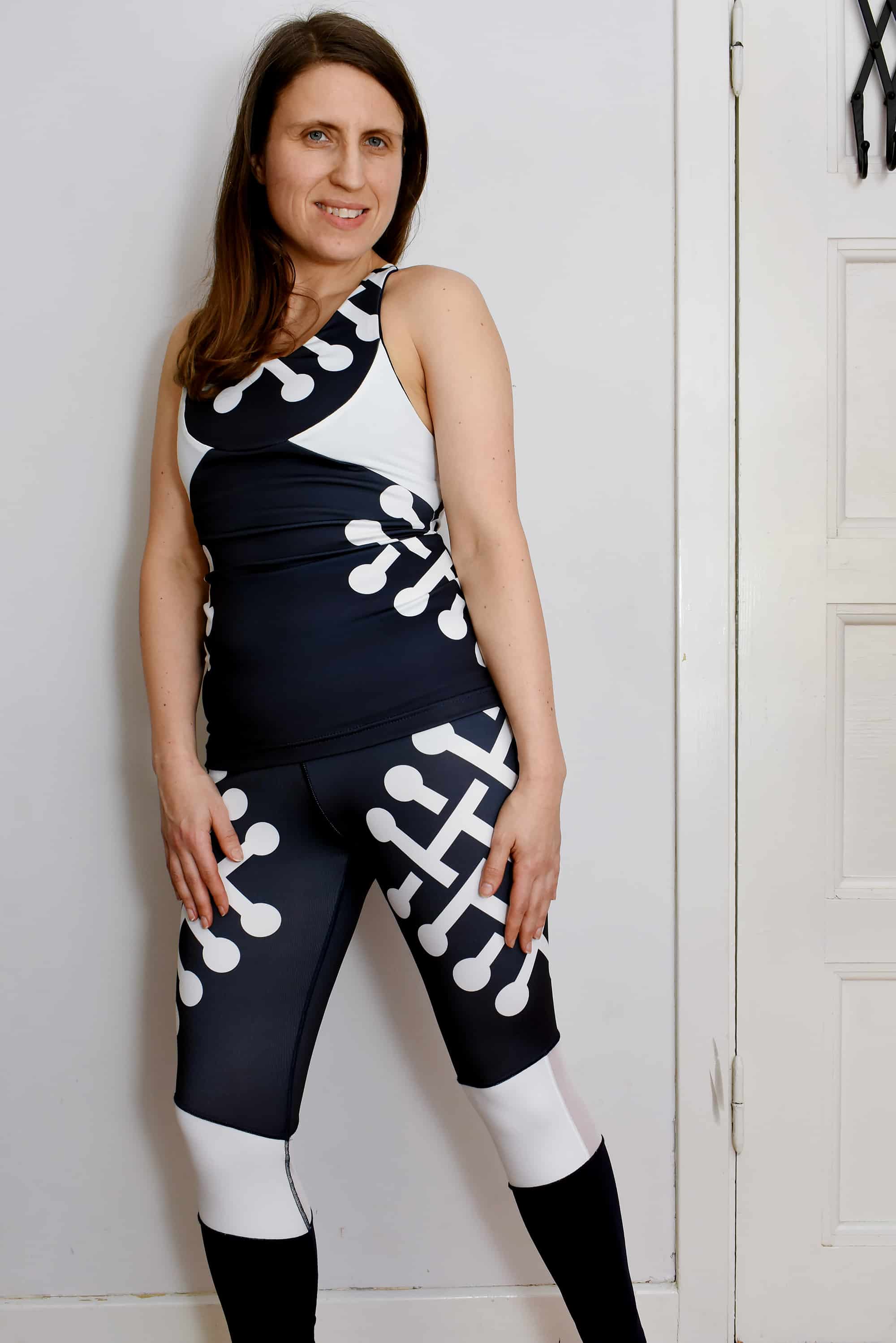 The outfit is now complete with my Burdastyle workout top as the icing on the cake. I have tried the fabric in the gym now for running and lifting weights and it performs well and dries very quickly. But could perhaps be even more moisture wicking (but then again most fabrics could!). I would say though that is best suited for leggings, as it is heavier and has a firmness that is perfect for compression type garments. I personally prefer more supple fabrics, like supplex, for my tops. But I love how the top turned out too, so no biggie.
All in all I would label my first custom print Spoonflower project a big success and I don't think I have ever felt such a creative rush before when it comes to sewing. Custom print fabrics are addictive for sure!
If you want more specifics on the patten, read my review over at Pattern Review and hope to see you tonight on my livechat.