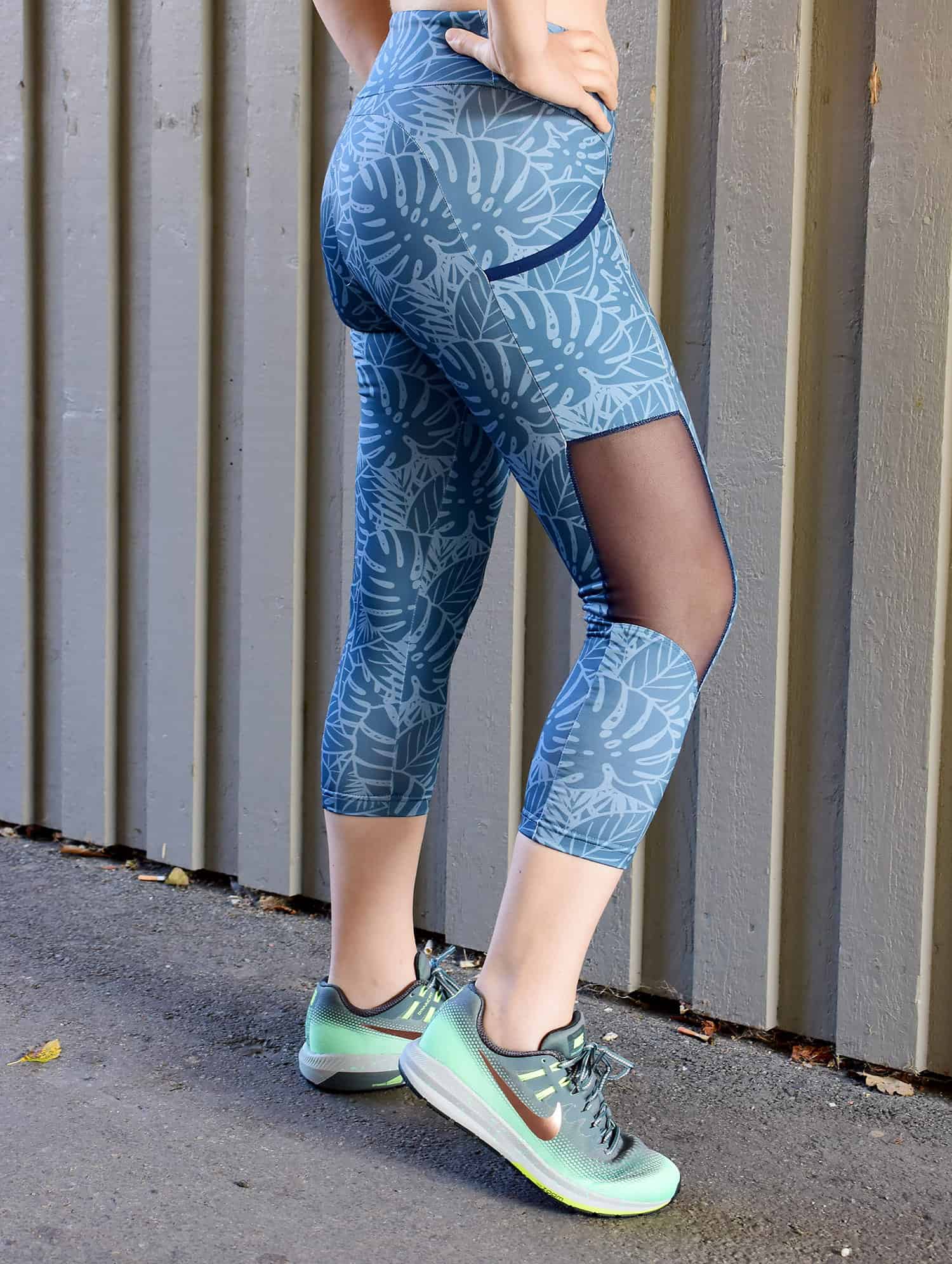 So here are the capri leggings I made from my custom Spoonflower print. I was really inspired by some of the more elaborate ready to wear leggings that have been popping up lately and wanted to see if I could mimic some of the techniques with my home sewing equipment.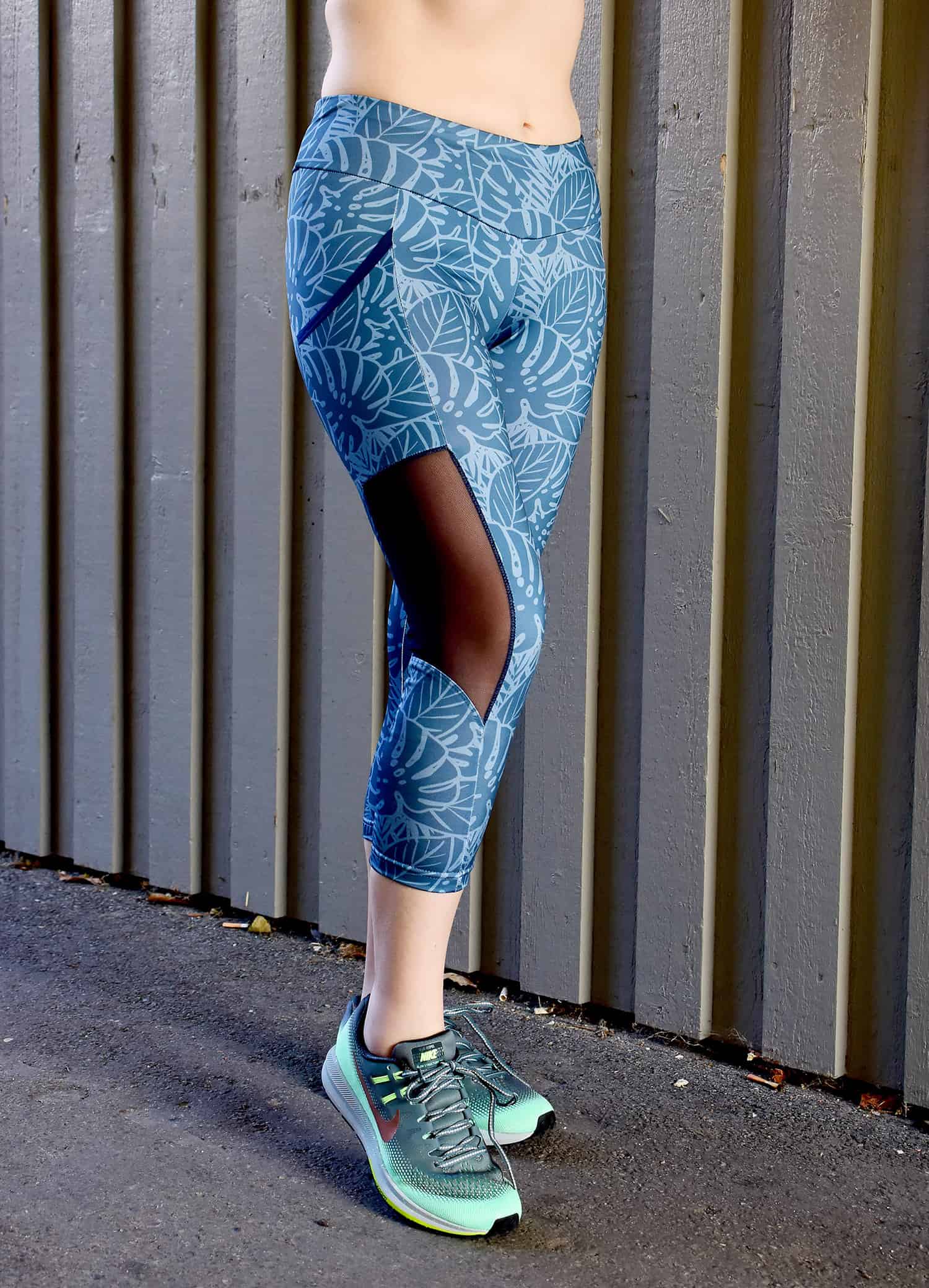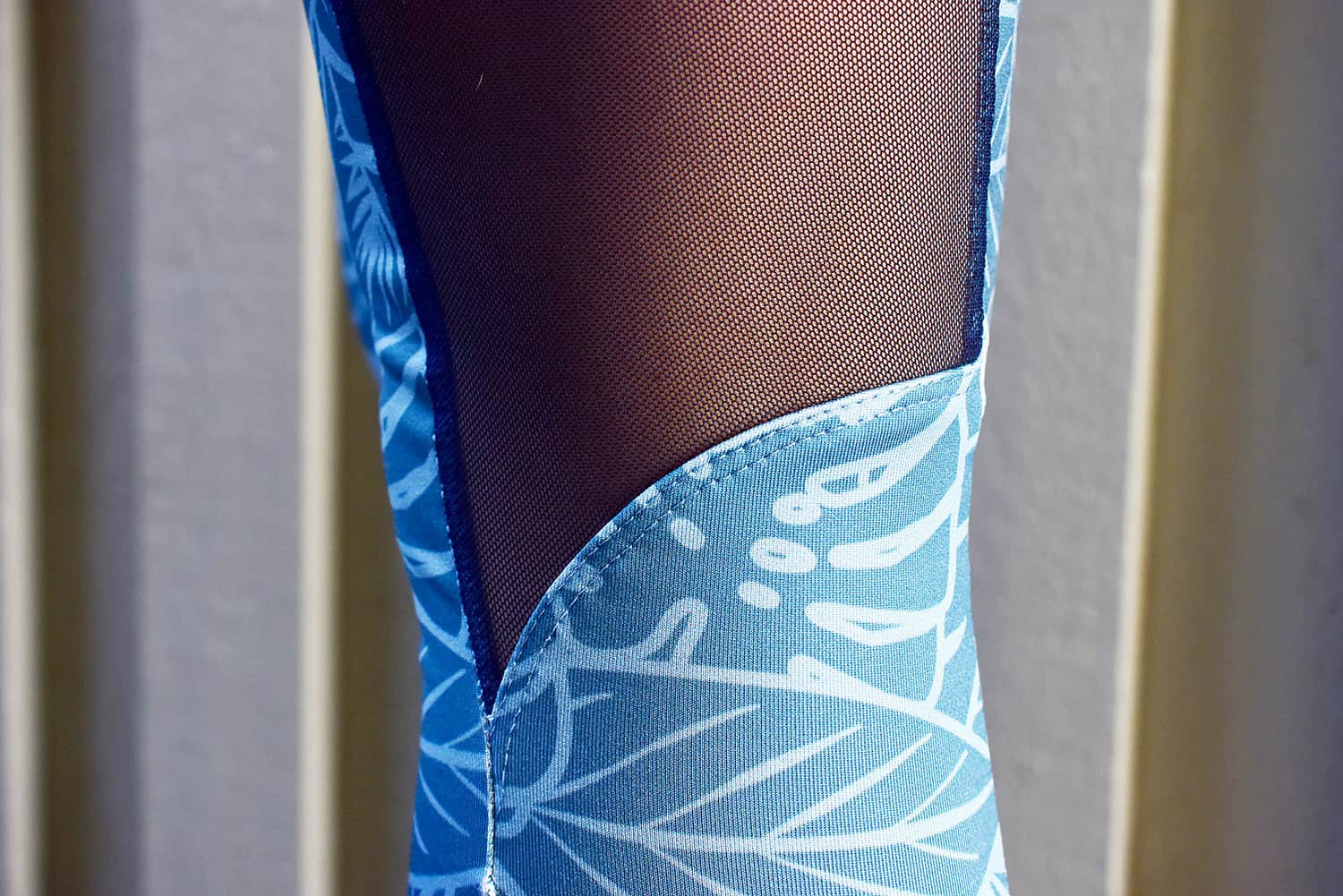 One of the things I've seen recently is curved insets. In the garment manufacturing industry, these are sewn using an industrial flatlock machine. I don't have access to one of those, unfortunately, so instead I serged the mesh insets using a narrow 3-thread overlock seam with woolly nylon in the loopers. Then I topstitched the curve in place using my coverstitch machine.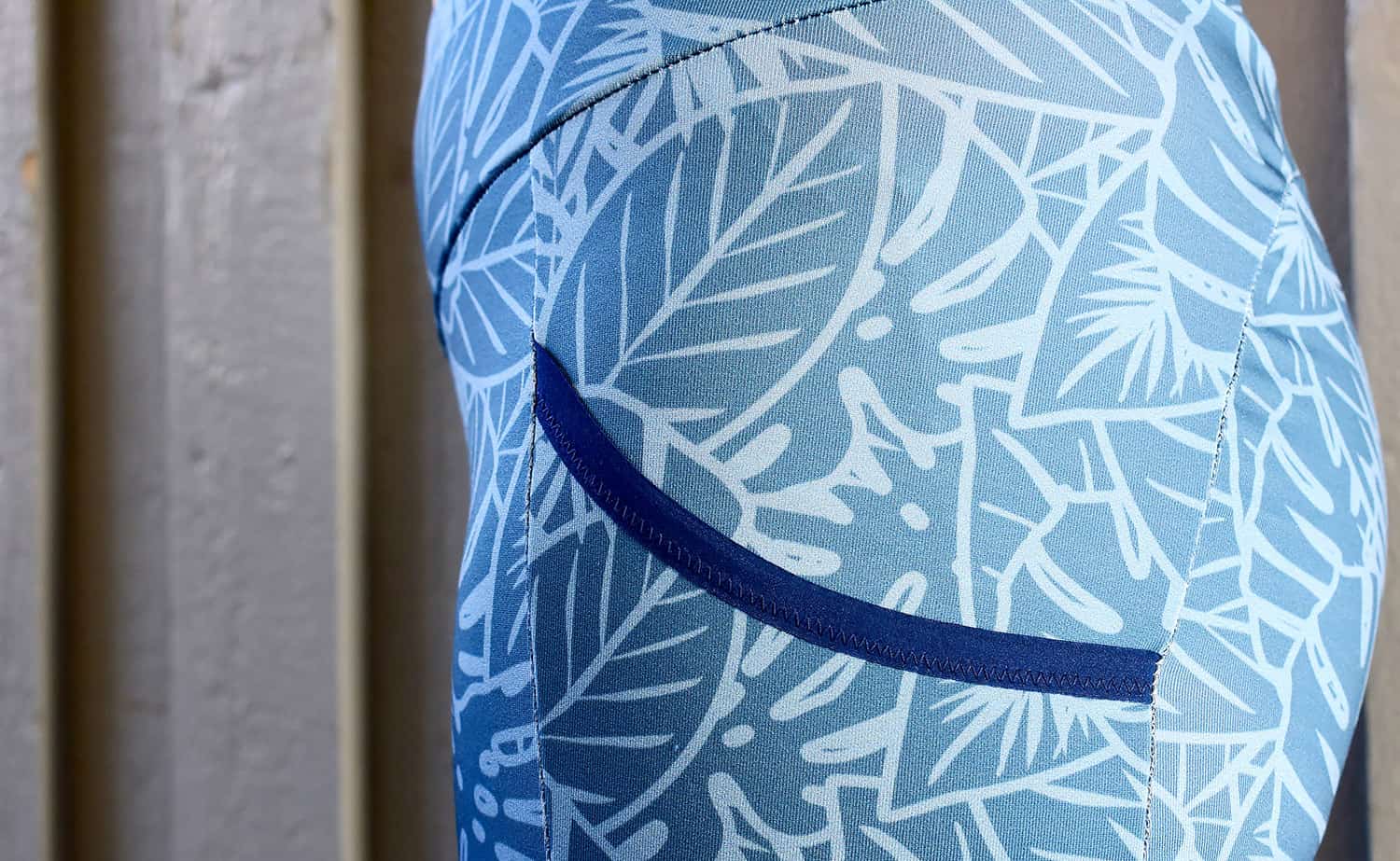 The pockets I covered with fold over elastic, and I think this a really clever way to finish pockets on activewear or other stretchy knit garments. So simple and it looks very neat too I think!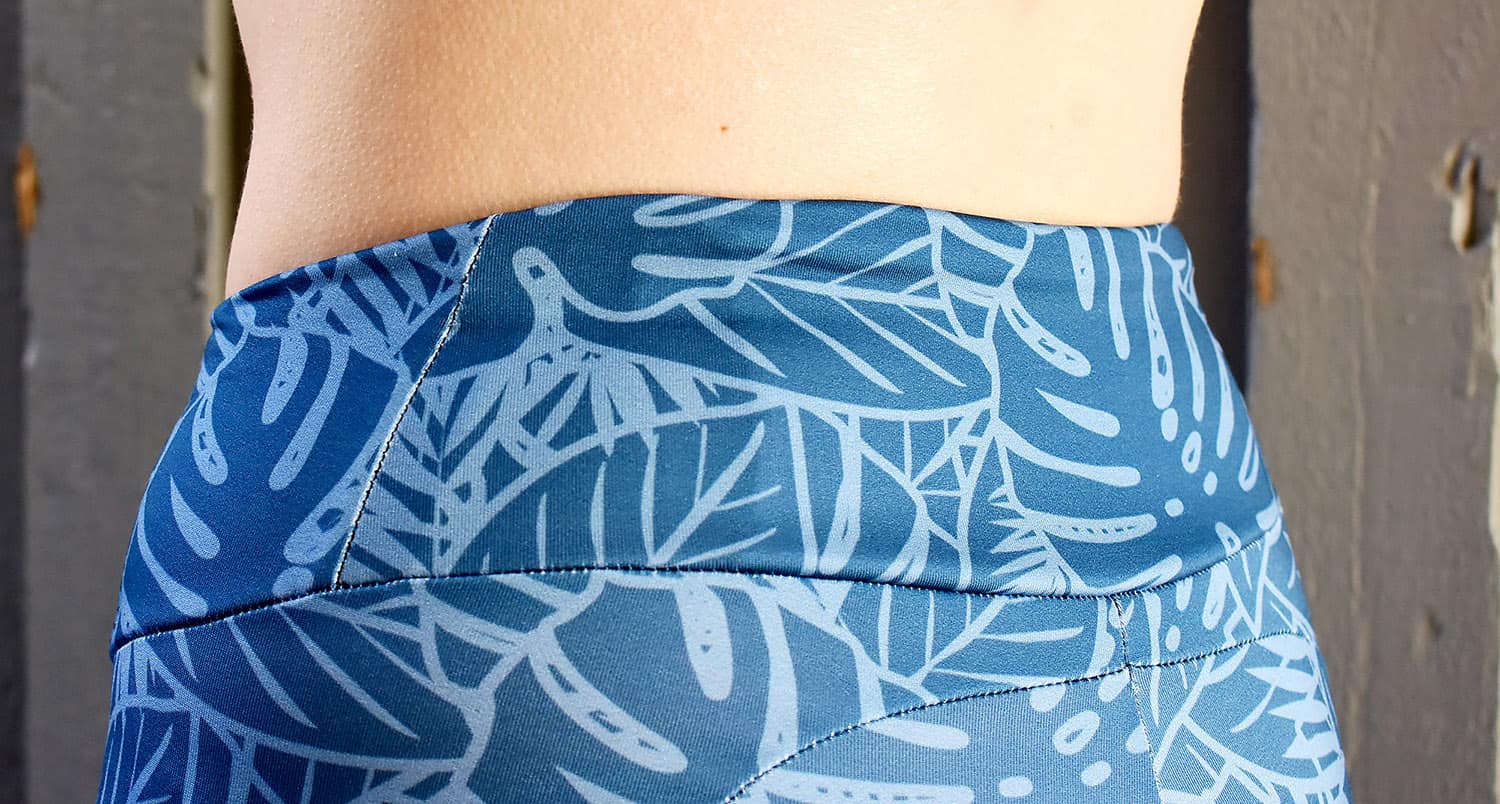 Spoonflower prints on a white fabric which has its drawbacks. As you can see, some of the white shows through at the seams and also over the bum and other areas where the fabric is stretched out a lot.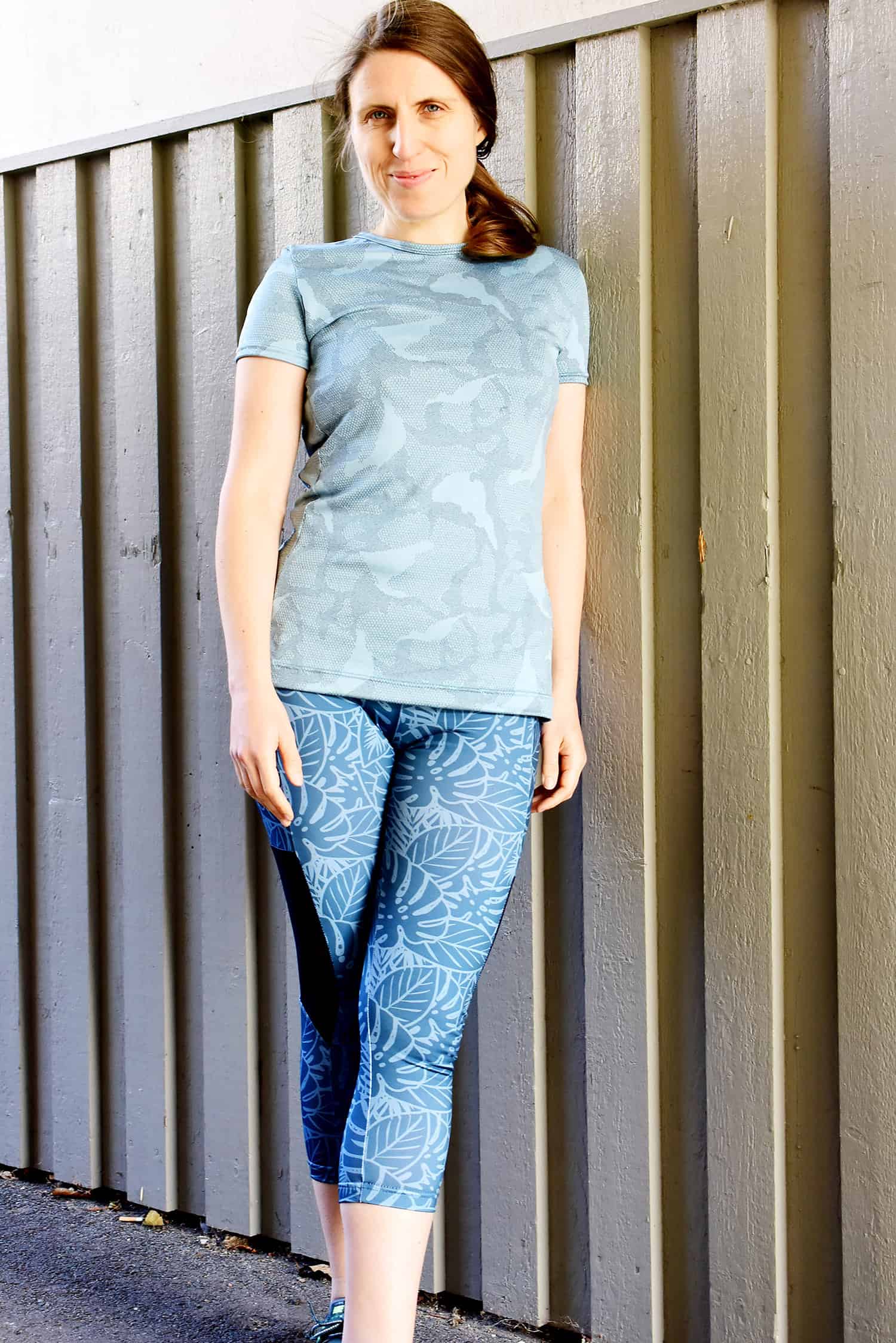 While this project took a lot of effort and I'm very happy that I did put in the time to make all my design ideas into practice.