So I'm on a vacation this week, in Barcelona to be precise. We are basically doing the same trip that we did last year, which is combining a few days in the city with a day at the big music festival Primavera.
I've just come back from a walk up the Montjuïc mountain for a fantastic view of the city.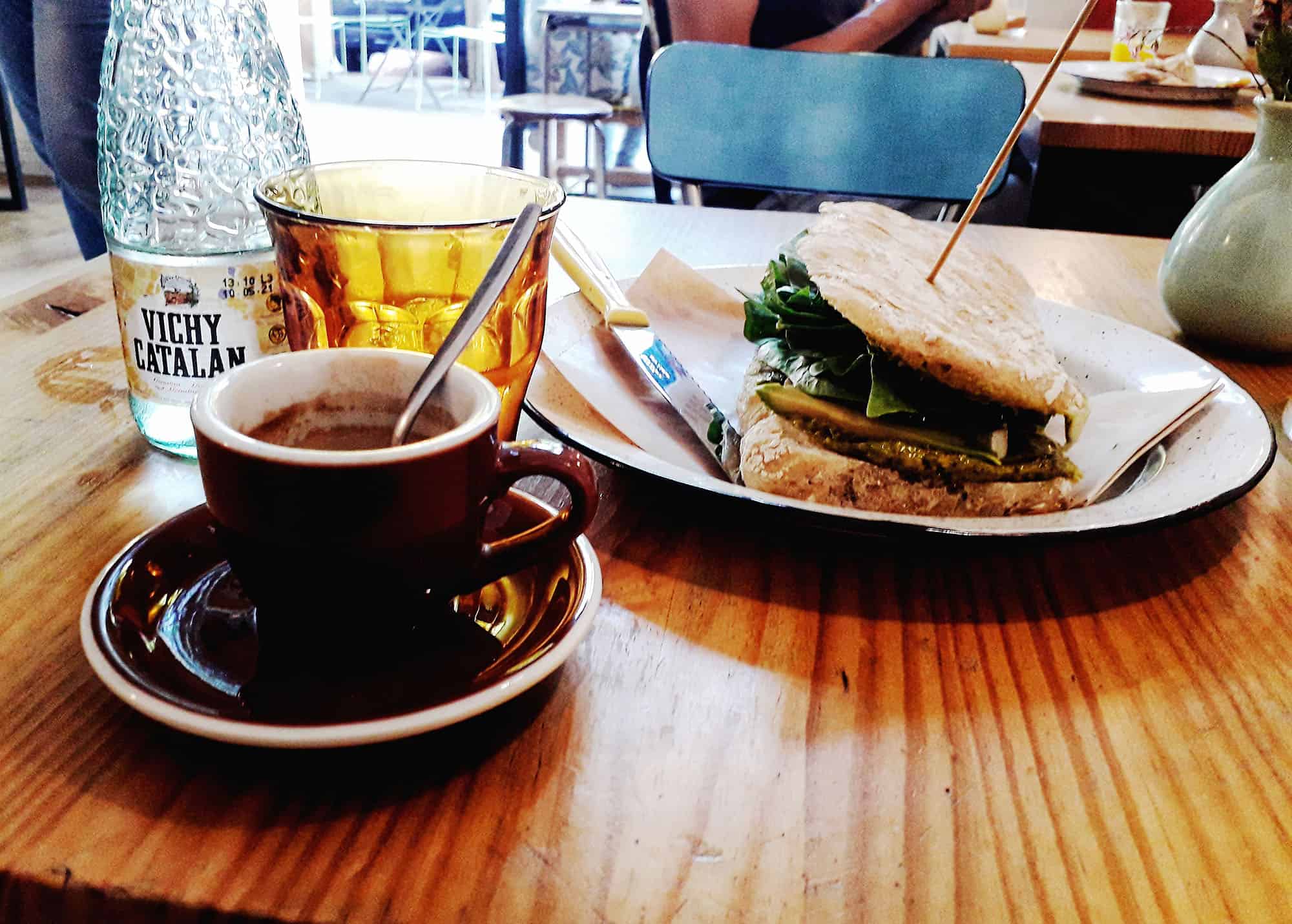 And now I'm writing this blog post sitting in a very nice café eating a spinach and goat cheese sandwich and drinking a cafe solo. Maybe I will visit some of the fabric stores Esther showed me last year, but I do need to go light on the fabric shopping for a bit, so we'll see!
This is the fifth time I'm in Barcelona, so I've pretty much checked off all the must-sees at this point, but we are planning to visit the Picasso museum, which we haven't done before. Apart from that, just hanging out, seeing bands, and eating good food is on the itinerary. I also want to go for a swim in the ocean (if it isn't too cold) and preferably combine that with a run along the beach and harbour, which is so gorgeous.