Last week was a wonderfully warm week, so lots of chances to wear all the summer clothes I've made over the years. So let's take a look at what me-made outfits I wore this past week.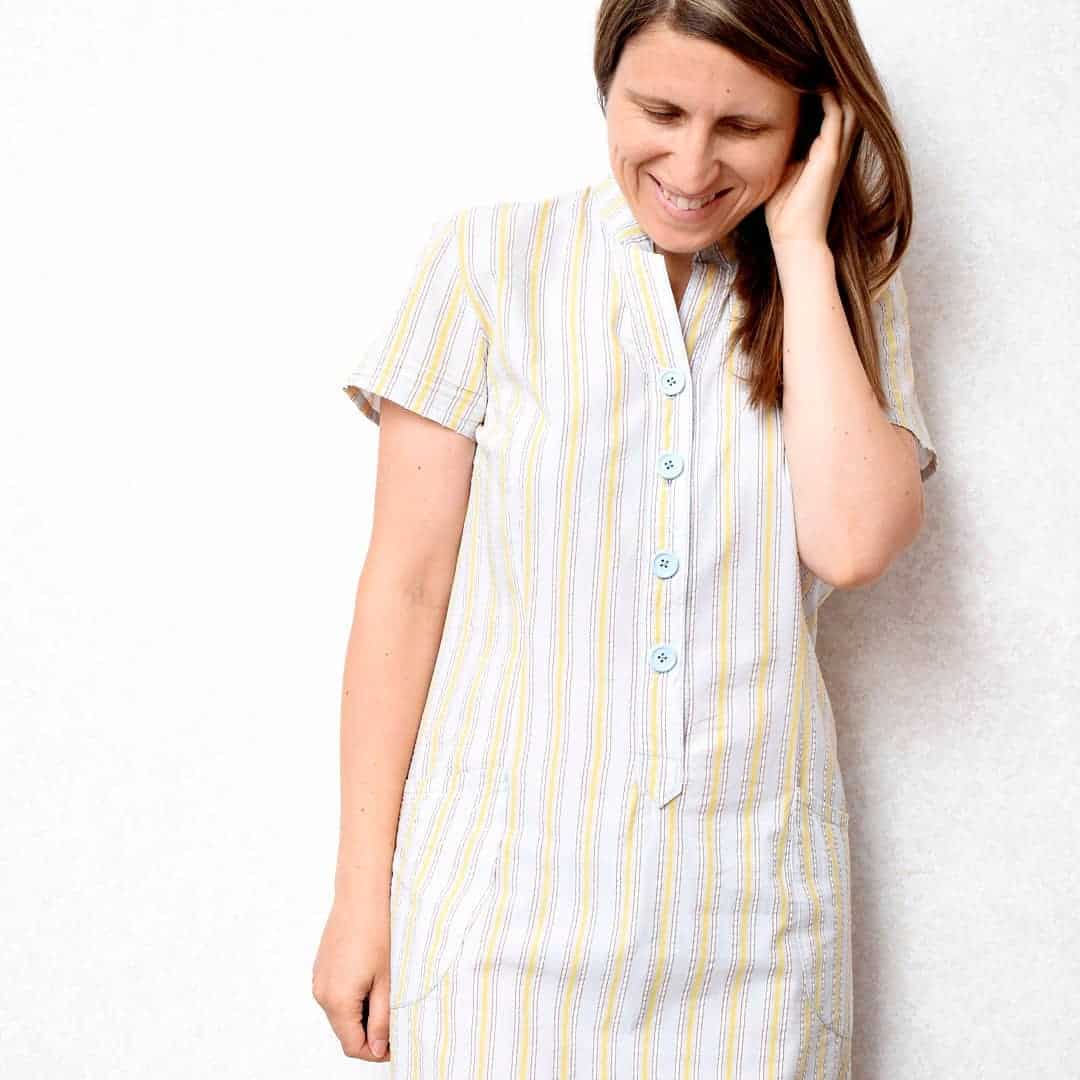 Wednesday
For a regular day at the office, I wore my shirt dress from Burdastyle. I'm lucky to work at a place where the dress code is pretty lax, so when it is summer, I can actually wear summer clothes! I'm very fond of this dress and especially like the placket and the pockets.
Thursday
On Thursday morning I got an early call that the local news wanted to film for an interview at 10 AM. I'm normally not a spokesperson for my day job, I do work in communication, but mostly behind the scenes, though this time I had to chime in.
So I picked an outfit that I felt comfortable and confident in, which is a Burdastyle button front skirt and blouse. It was an interesting experience being interviewed for tv, you clearly can't be too short and concise, one basically only has like 20-30 seconds to get all the points across, which was hard.
I worked as a journalist for over a decade and then switched to communications for non-profit organisations, which I've done for the last 4+ years. So I'm usually the one doing the interviewing and not the other way around!'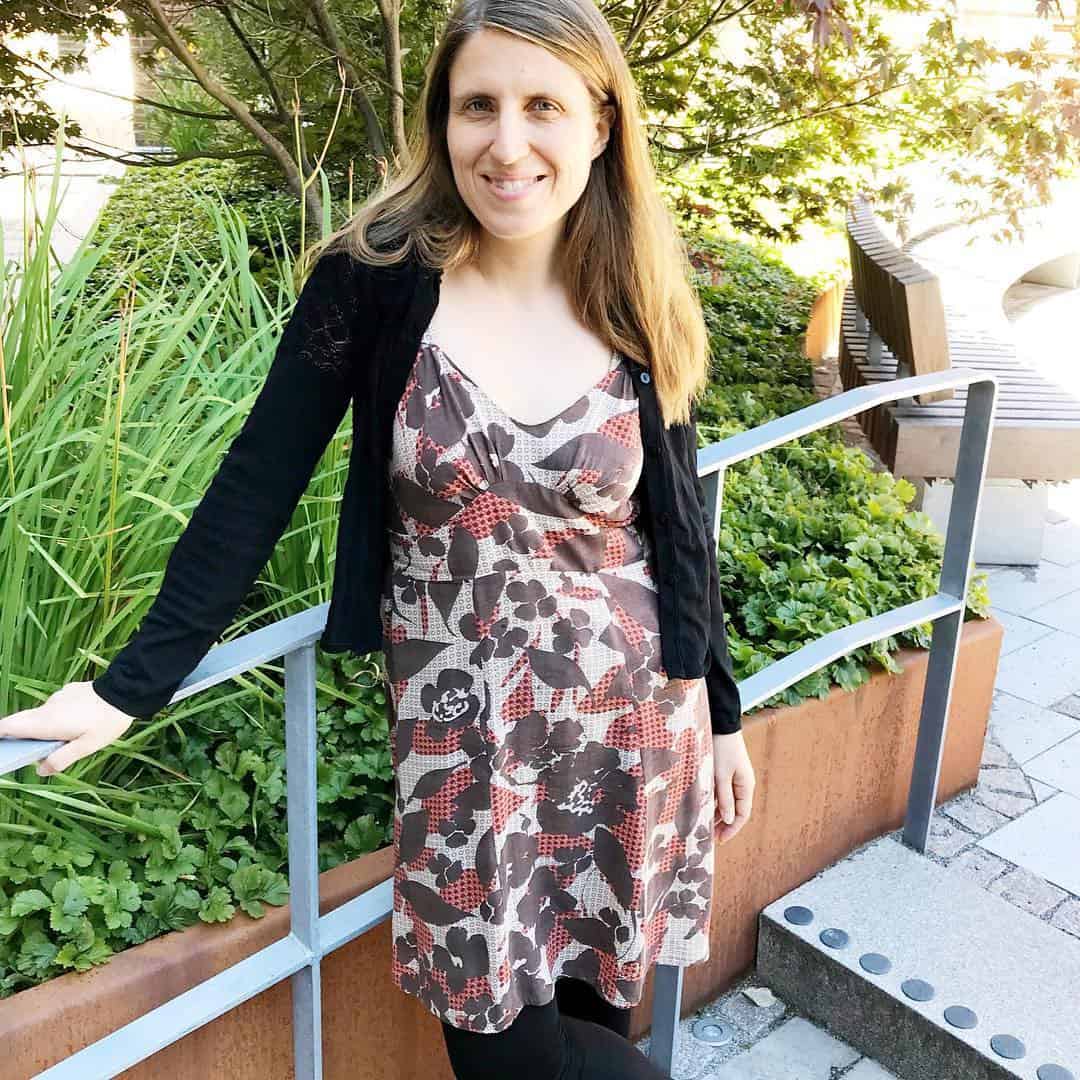 Friday
I was feeling festive since we managed to bring a huge project to fruition at my day job, so I dressed up wearing the Parfait dress from Colette patterns, it is from 2009 and still going strong. I and my colleague celebrated our successes by eating frozen yoghurt at the mall and then she took this outfit photo of me. It was a nice day for sure!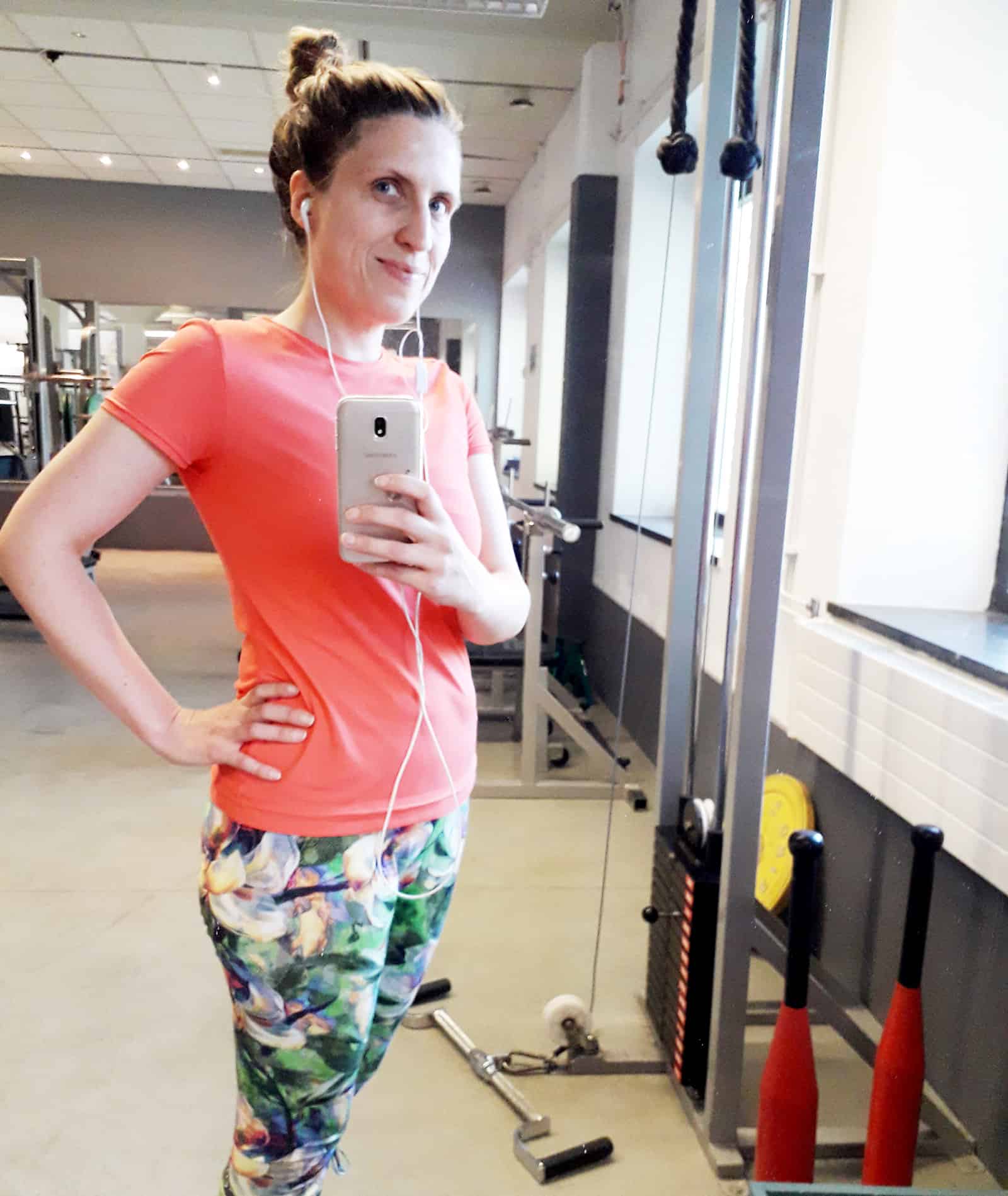 Saturday
Selfie at the gym. I was wearing my latest activewear makes; capri leggings and a top with an open back. I love this outfit so much if I can say so myself! I did an upper body workout, which I try to do two times a week to keep my back and shoulders pain-free.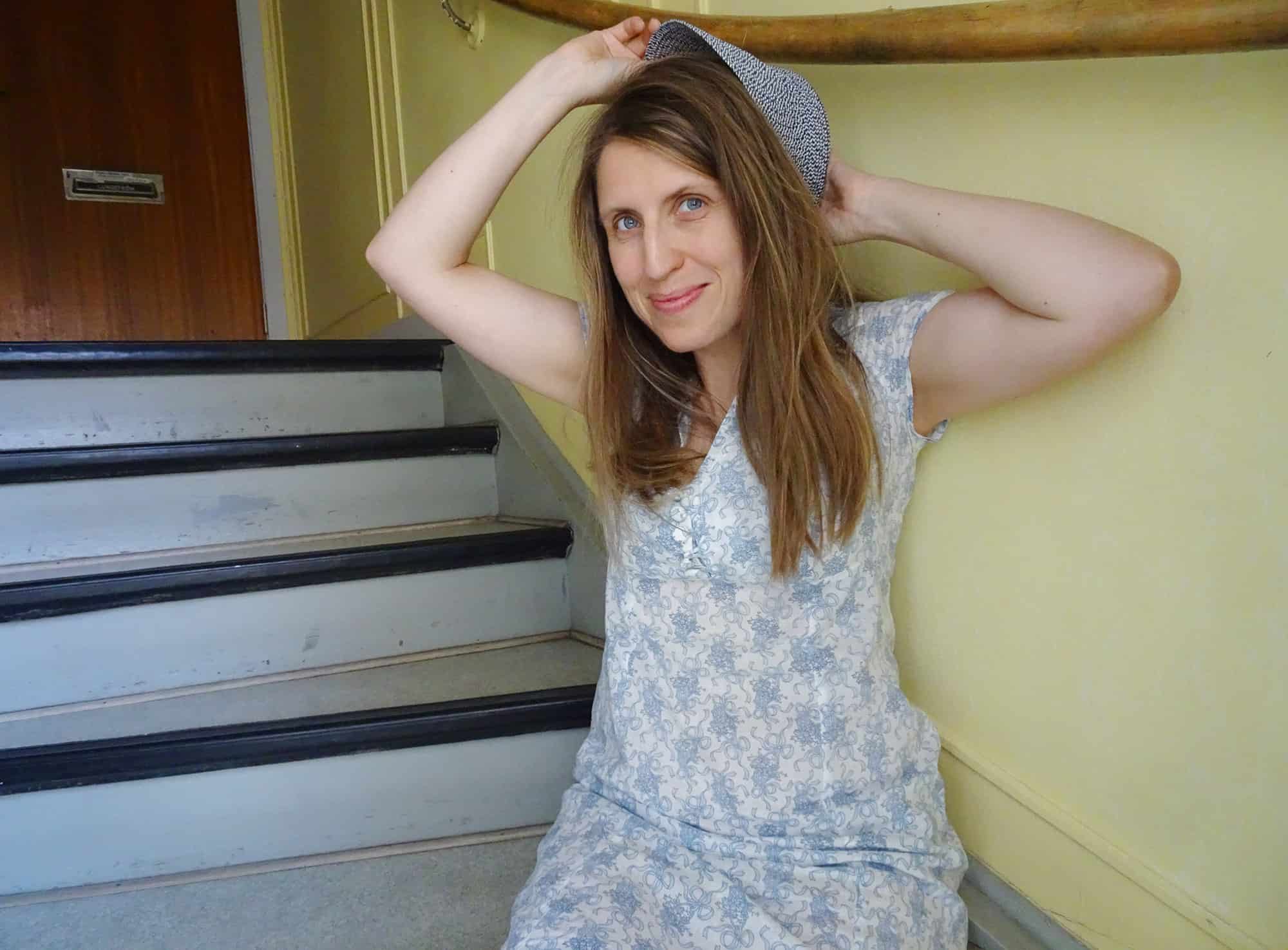 Sunday and my thoughts on working for free
Another day, another summer dress. This dress is literally 13 years old and has held up beautifully, which is amazing. I'm about to hit the coffee shop to do some blog writing for the upcoming week. Every weekend I work on my sewing content, and sometimes I wonder if I work too much?
Reducing the hours at my day job is not an option currently, however. Maybe if I had like tons of sewing products such as books, patterns etc, then perhaps I could?
But unfortunately, the sewing world is still a lot "getting paid in patterns and fabrics" for extensive, time-consuming, marketing work for fairly large companies, which I'm not interested in. That said, I'm not against doing sponsored content for companies, in fact, I would love to do a cool, creative collaboration with a company I respect. But only if it's a proper business transaction where the marketing laws and policies are being respected.
Stating our worth
I don't think we should do free work for companies that clearly has a marketing budget to spend. So we need to start adding a value to what we contribute to these companies. Remember that companies pay good money for advertising, so how come they can get away with paying bloggers next to nothing for the same type of exposure?
So why then is the sewing world is still so much a "work for free" culture? I suspect it's because sewing is a combination two undervalued things, women's work and handmade crafts.
Anyways, that was my week in me-made clothes. This week is my final before the summer holiday, I can't wait! Hope the warm weather continues so that I can keep wearing my summer clothes. But since I live in Sweden, it can feel like winter on some summer days!