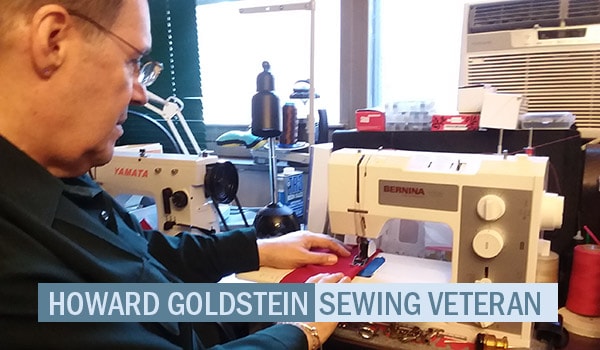 I just sent out the November edition of The Last Dispatch, my monthly newsletter. This edition of the newsletter goes out to over 1000 subscribers, which blows my mind!
As usual, apart from various news, there is an interview with a maker and November's featured maker, Howard Goldstein, has been sewing for over 60 years! I got to know him through my YouTube-channel and he is still very active in the sewing community. So I was really curious to learn more about his history and his reflections on sewing now and then. I think you'll love reading his story! If you have suggestions on folks that you want to see interviewed, drop me note, I'm very open to suggestions and my long-term goal is to showcase a diverse range of makers. On-line written interviews with sewists have become scarce, since so much has moved from blogs to podcasts, magazines and videos, and I wanted to bring some of that back.
If you want to get the newsletter, just subscribe below and I'll send you this month's edition.
All emails have an unsubscribe link. You may opt-out at any time. For more info, check the privacy policy.