Since I was looking for some instant gratification I decided to make the skirt first. It turned out pretty nice I think. Actually I can't take much credit since it's really the print who makes this skirt. The print is from Amy Butler's Lotus collection and has a wonderful colour combo. It's a pretty bold print, but still somehow subtle since the colours go so well together. The quilters get the best prints, that's for sure. Although I'm not completely in love with the hand of the fabric, it's a bit coarser than normal dress fabric cotton. It's perfectly fine, don't get me wrong, but I can feel that it's primarily designed for home dec rather than clothing.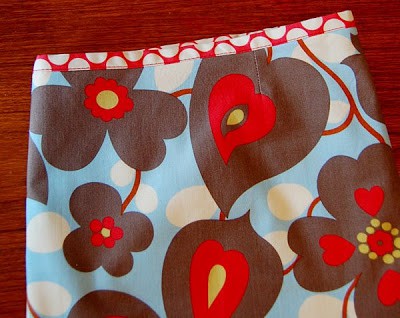 Waistband. I used a strip of the dotted fabric from the same Amy Butler collection, it's great since the red colour is the same in both prints.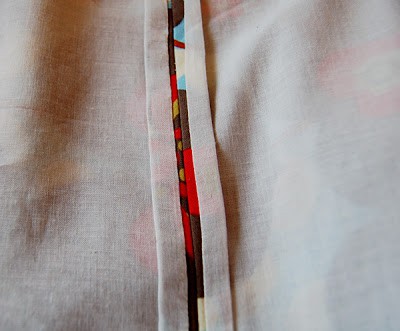 Underlining. Sewing the lining and fabric in one piece is the best thing since sliced bread. It gives the skirt a great shape and doesn't slip around inside like regular lining might do. I used the instructions from
Pattern review
.
The lining is cotton voile.
The pattern is from a skirt block that comes with the Swedish standard pattern making book. It's great because full scale patterns for skirt, bodice, jacket and pants are all included (in a huge range of sizes), and the book is not all that expensive either. Talk about value for the money! I just added a gentle flare to the skirt in order to make it a-line and lowered the waist a bit.