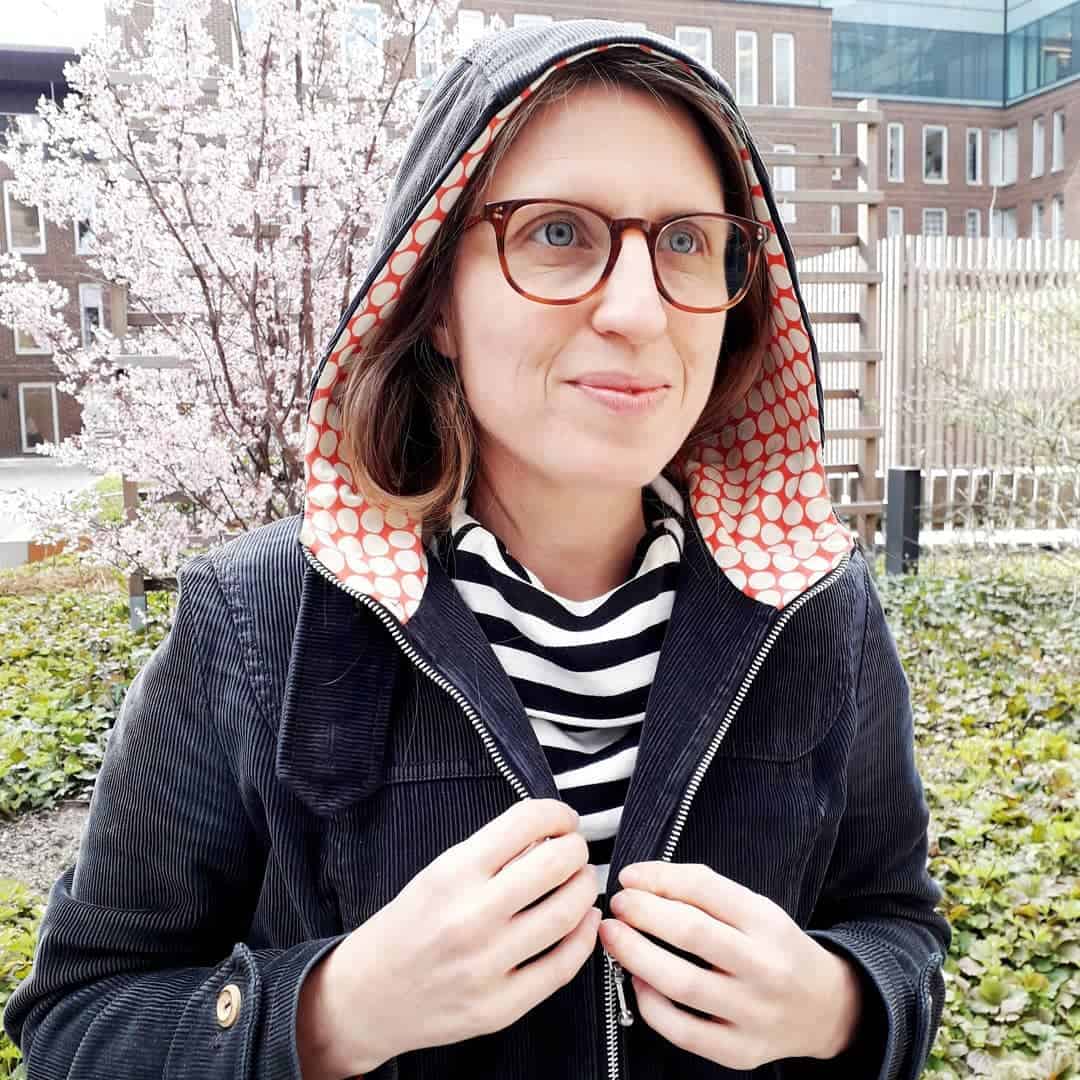 I guess spring is kinda in the air, so let's take a look at what's going on in my springtime sewing life, including a fun interview I'm doing, some progress on my next sewing book idea and a new free coverstitch troubleshooting guide I have created.
I'm on That Sewing Blab tonight!
I'm being interviewed on That Sewing Blab tonight, which is hosted by Dawn from
Dueling Designs
,
Myra Lorraine
(One Sew Sweet) and Maria from
Velosews
. This is the third time I'm on the show, and it's a blast with lots of interactions from the viewers. The show starts at 7.30 PM EST (which is 1.30 AM where I live!).
You can watch the show
here
.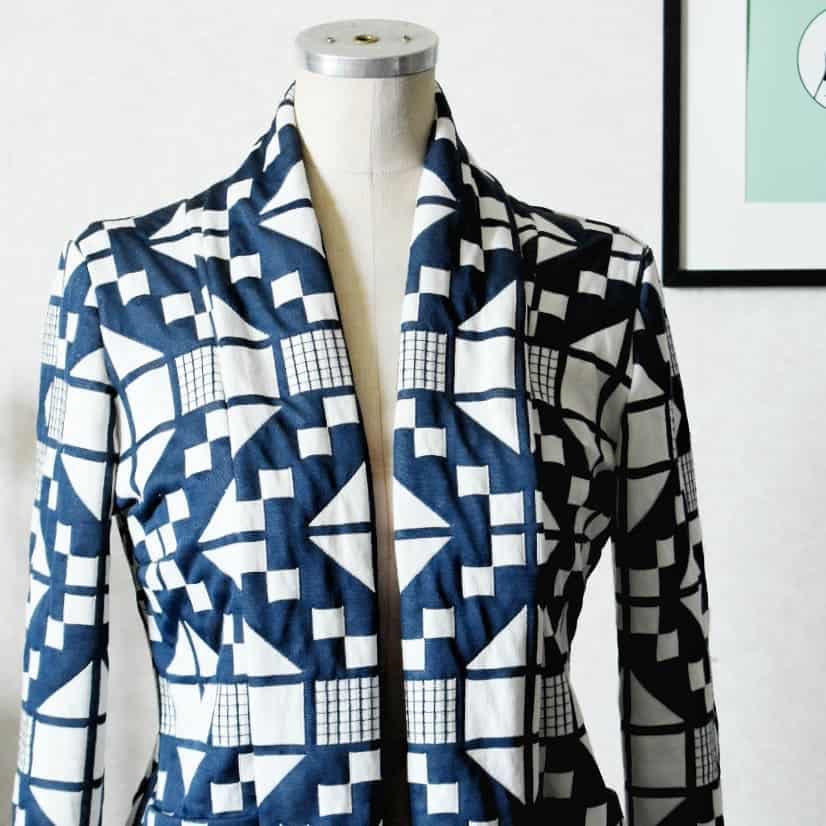 Cardigan progress update
If you watched my
latest sewing plans video
, you know that I'm currently working on a cardigan with a bold, geometric, quilted knit fabric. I began sewing it this past weekend, and now only hemming and some final touches remain.
As usual, when I move outside my comfort zone with prints, I've been all over the place with my feelings, but now I'm digging how it's all coming together. This is truly a statement cardigan, and I think it will really lift my mood wearing it.
Download my coverstitch troubleshooting guide
Figuring out my next book project
This summer I want to start working on sewing book number three. I have pretty much settled on the topic and the content, but I want to get my ducks in a row before I start chatting about it too much.
Anyhow; today I made a little bit of a mental breakthrough when I was brave enough to call up a person who is one of the Swedish pioneers within this field and ask for an interview.
And it looks kinda promising, dare I say, but it does require some travel for me, so hopefully, I can line up another interview on the same topic in that city.
The research process is by far the most energy boosting part of bookmaking, and I love reaching out to people and have them contribute with their knowledge too. I'm very proud of having such amazing people being part of my first two books and I want to continue with that format.
Hope you have a happy sewing spring