April is here, but no real signs of spring yet in Sweden! It is driving me nuts, plus I got a cold too this weekend, so I'm definitely feeling a little blah right now. I also did an extra push this past Easter weekend creating a bunch of new sewing content, since I have decided to take a week off  sewing stuff (because I need it, plus my day-job is on hyperdrive right now). But I also wanted to make sure I had a week's worth of content ready and pre-scheduled so that my break won't affect my regular publishing schedule. Such is life, but good thing is that I got some really cool sewing plans that will share with you soon and I do get energized by thinking up new things to sew.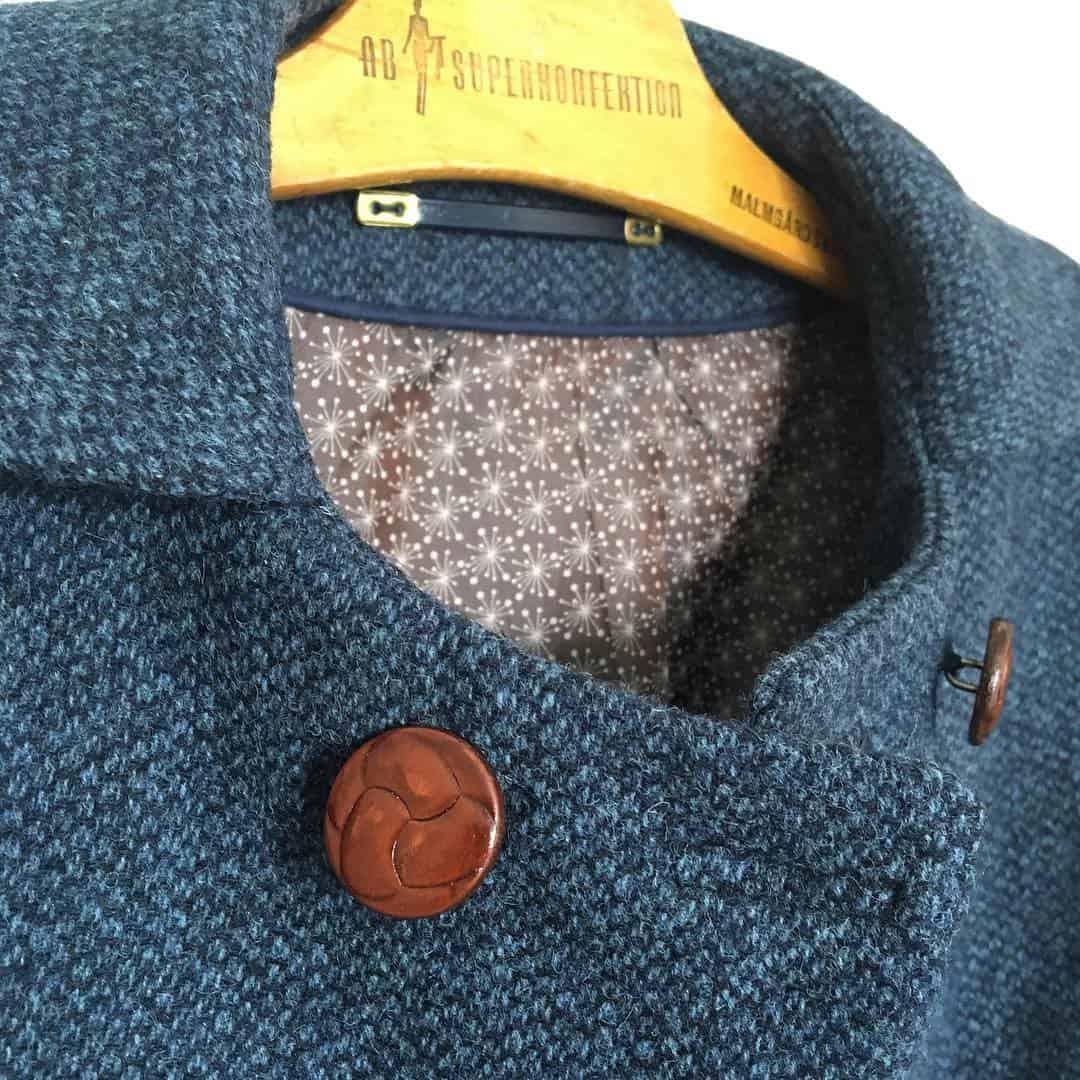 Tailored jacket update
I'm pretty much done with jacket now. It took me three weekends and then some to make it happen, despite me taking several short-cuts, such as using fusible interfacing and minimal amounts of hand-stitching. Even though I did some annoying mistakes, I am happy overall and as a learning experience it has been priceless, I've had so many insights on how I would do it better next time 🙂
I will, of course, give you a run-down of the project,  once I'm done documenting and editing all the stuff.  And I did a bound buttonhole tutorial earlier this week. Plus, I've uploaded four tailoring vlogs for all my patrons on my Patreon page that you can check out if you haven't already.
Patreon video
And speaking of Patreon, I've finally uploaded a Patreon video, which is apparently what you should first thing, but alas, finding the time and all that, it's not always easy. Anyways, if you want to support my work and get some really cools perks, depending on which tier you choose, I would feel very honoured!
Yes, yet another sewing podcast! There are so many now, it is hard to keep up! This one is by British prolific sewists and vloggers Gabby Young and Megan Valero.  I just listened to the episode with fellow Burda fan, Vesna Popovic from Serbia, and I really appreciate sewing podcasts that go the extra mile and interview folks that live in non-English speaking countries, since we are an international crowd. And many speak great English too, so the language is not a barrier. Just a friendly reminder to all you sewing podcast hosts out there 🙂 I would love to hear an interview with Finish pattern brand Named, for instance, they are doing amazing stuff and is coming out with a book soon too! P.S I've also added the Stitcher's Brew to my big list of sewing podcasts.