It's the last days of this year so I thought I should do yet another installment on the garments I made in 2016. You'll find January to March here. As for April it was apparently all about lounge wear.
My first project was Burdastyle high collar sweater from issue 02/2016 model 121. This pattern is for tall folks and I am petite so it was a bit of a work altering the pattern to my size. But the biggest challenge was of course making sure the stripes aligned across the two zippers. But it was worth the work, because this now one of my favorite sweatshirts!
My second project was a pair of cotton velour lounge pants in from Danish pattern magazine All om Handarbete. They turned out alright, a bit baggy in the bum and the waist band could have been better, but very comfortable to wear.
Both these clothes were made of organic cotton. I try to buy organic fabric when I can find it and fits the project. I also buy a lot of designer dead stock when I do buy regular fabric, I try to be mindful of the quality so that the garment will last for many years as this is also part of sustainability. And the few new clothes I do buy these days, I try to pick primarily ones that are fair trade and/or organic or recycled in some way. I'm far from perfect though, but I try. If you want to know more about fast fashion and the ecological blue print the I highly recommend watching the documentary The true cost of fashion.
Tutorials related to these makes
How to attach eyelets on knit fabric
How to sew a welt pocket on stretchy knits
May was a mixed bag of things where I tackled three very labor intensive project. The jewel of the crown was Burdastyle's frills dress from issue 12/2015 model number 122. I had this fabric for many years before I finally found the perfect pattern.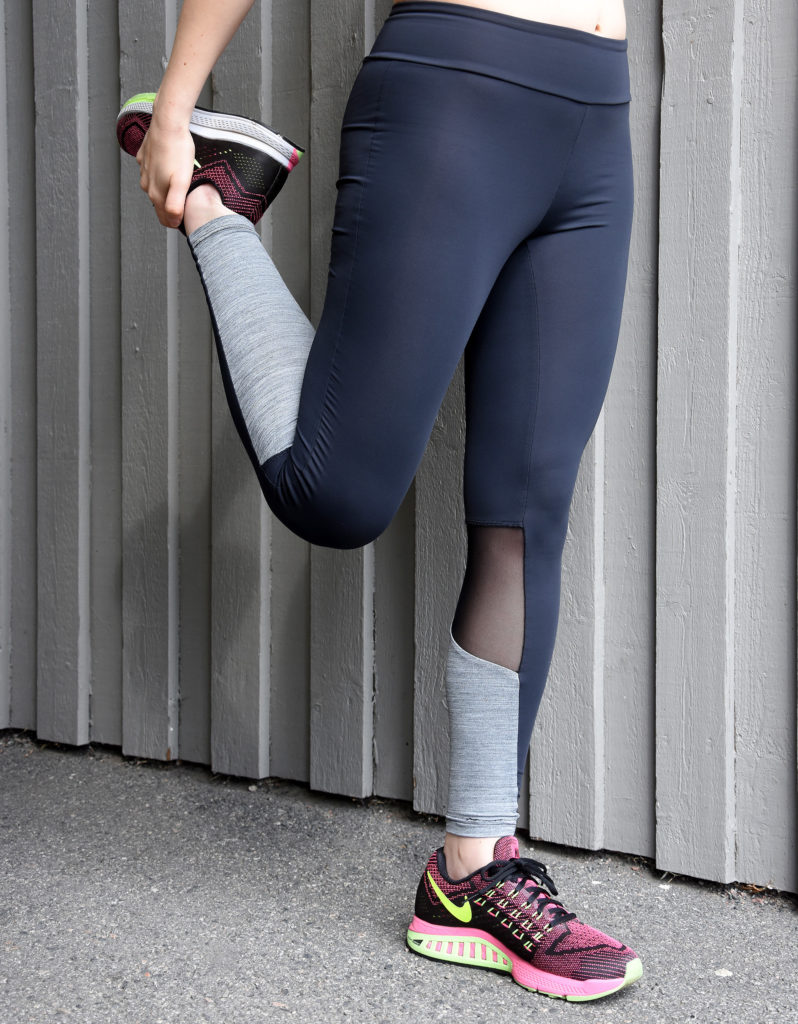 Jalie's Cora leggings turned out to be more work than I had anticipated since I struggled getting them to fit well over the tummy and waist. In the end I had to add 10 cm around that area and it took three tries before I was happy with the fit. Love the leggings now though.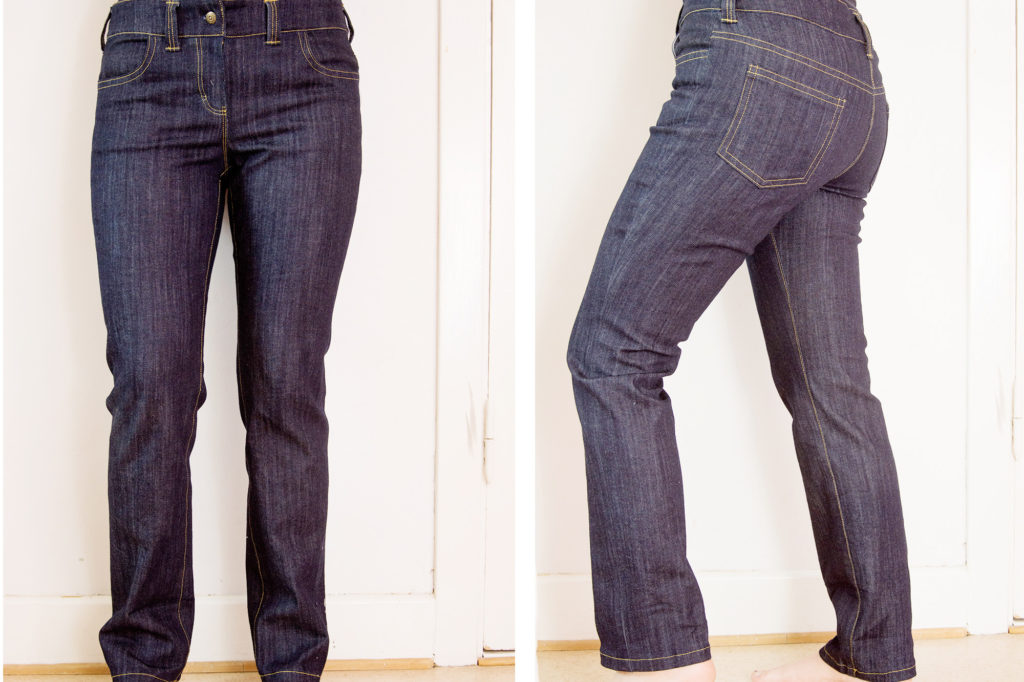 Burdastyle's Anita jeans were the last make of May and I just love how these fit on me without much alterations. I have never bought any jeans that comes even close to Anita when it comes to the fit, so I'm a bit hesitant about trying other jeans patterns, but I've heard great things about Closet Case's jeans patterns. So maybe one day.
Tutorials related to these makes
How to sew french seams the quick and lazy way
Sewing a waistband with body shaping power mesh
My jeans making tutorial series
June was all about workout wear. I made Papercut's Pneuma tank top and a pair of self drafted yoga shorts.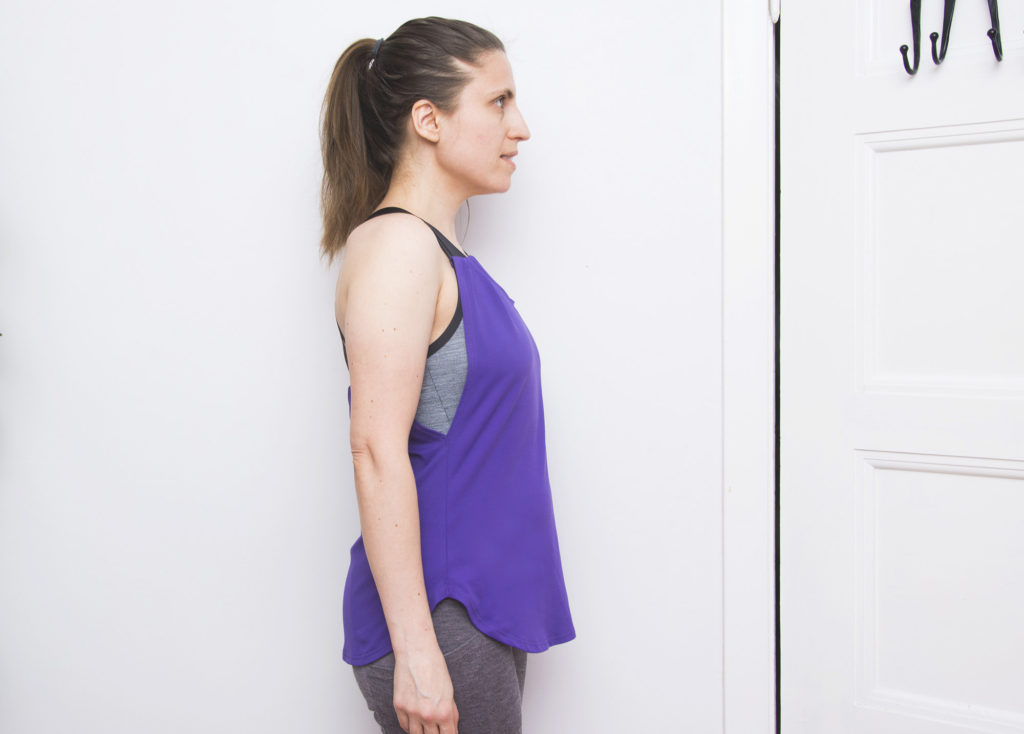 The Pneuma top has such a cool design, but due to how it is drafted I struggled with getting the level of finish I normally expect of myself.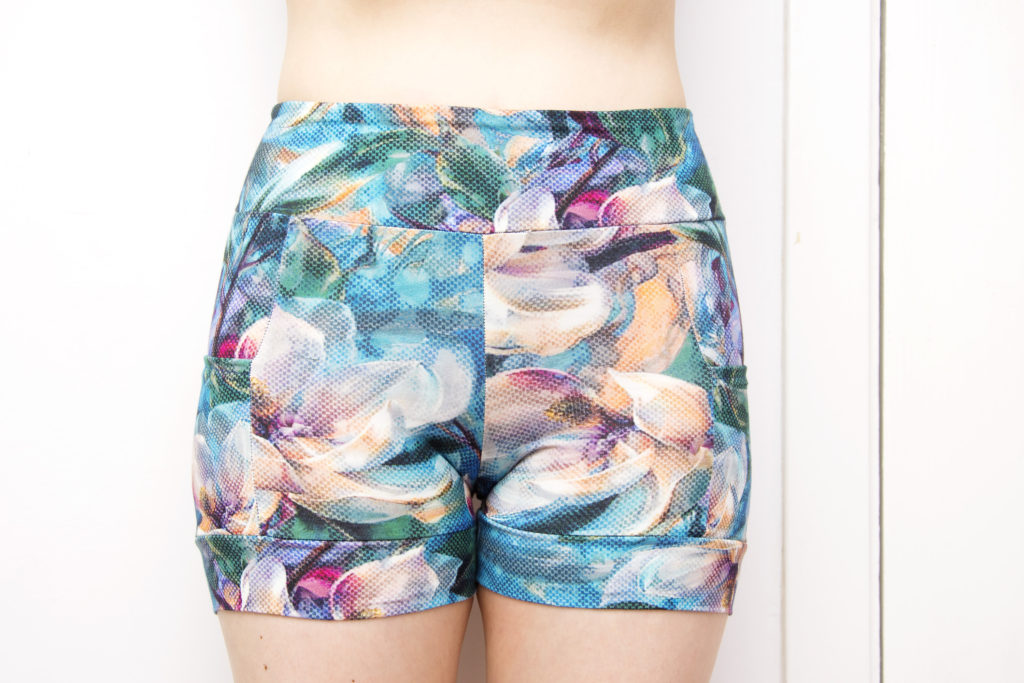 The flower print yoga shorts were easy to make, but my old coverstitch/serger machine had a  breakdown during the process so the seams are a bit wonky.
Tutorial related to these projects
The ultimate guide to coverstitching
So that was my makes during the second quarter of 2016. In the next installment of this series I will revisit my Sewing for Sicily project and much more.