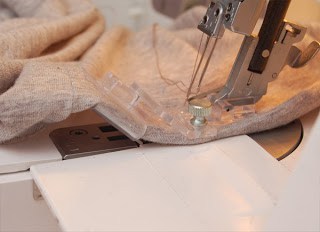 As I mentioned before I own a Pfaff serger/coverstich combo machine and recently bought a cover stitch presser feet that folds the fabric while sewing, so there is no need to press the fabric beforehand. While top stitching stable knits is not a problem, I have some problems with jersey since they curl quite a bit, even after pressing, and I was curious the see if this presser feet was any good.
Here is my mini review:
Pros
+ Gives a neat even finish
+ Pressing is not necessary
+ Great for jersey that curls easily
Cons
– Requires a lot of fidegting to align the fabric when sewing
– Only works for lighter fabrics, the slot is not big enough for thick fabrics
– The plastic presser foot feels a bit flimsy and delicate
– Doesn't save much time, since one has to realign the fabric regularly. With practise it might get quicker though.
– Only one width 2.5 cm/1 inch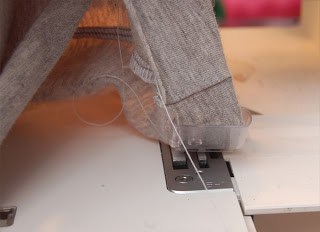 The device folds the fabric while sewing.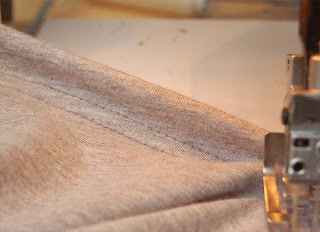 Looking nice and even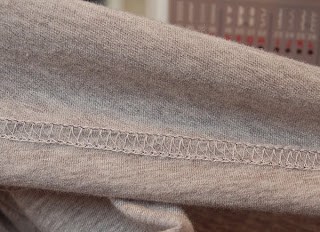 Looking really nice on the inside too.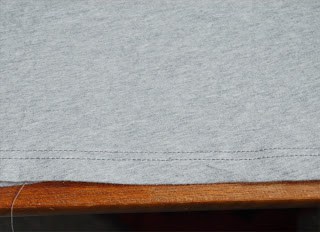 The finished result.
All in all this is not a miracle worker and the fabric slides a bit in the folder so I have to stop to realign regularly when sewing, which I didn't anticipate. But the end result looks really professional, and I suspect that a similar device is used in the sewing industry.