Today I pressed publish on the first edition of The Last Stitch Dispatch, a monthly newsletter that I have started. If you have subscribed to get updates from me, you will hopefully already have gotten the newsletter. If not, you can subscribe below.
I've gotten quite a few requests on publishing some kind of newsletter, preferably including a little blog digest + updates. I've been putting it off as it means even more work, especially since I want to add some newsletter-specific content too. But I think I have a concept now of a monthly newsletter that could be sustainable, including some fun mini-interviews with sewing profiles.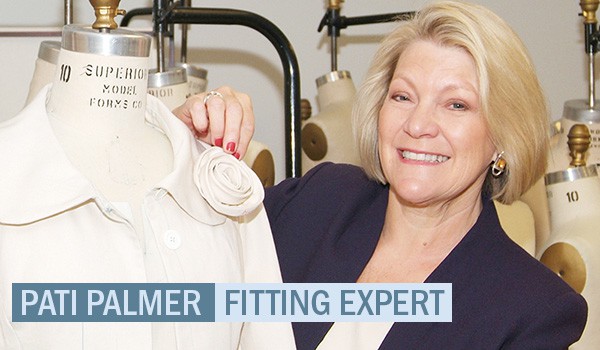 This month I'm interviewing Pati Palmer, fitting expert and sewing book extraordinaire. She and Marta Alto has just come out with a new book about fitting, The Palmer Pletsch Complete Guide to Fitting. As I probably have mentioned a million times on this blog already, I love their original fit books Pants for Real People and Fit for Real People (Amazon Affiliate links) as they have totally changed my understanding of fit, and how important it is for the end result.
I plan to feature both veterans and fresher sewing profiles in the newsletter. I love making interviews and connecting with fellow sewists, so this part is what made me decide to go ahead with the newsletter. So much sewing media has moved to snippet sites such as Facebook and Instagram, and those doesn't lend itself to interviews. And while podcast interviews are great, they are also kinda long, so I think there is room for more short-form interviews.
I have already amassed a list of more people I want to interview, and I'm totally open to further suggestions, I want to offer a diverse range so I would love to get your ideas. And if you have other suggestions on what you want from a newsletter from yours truly, please tell me, as I'm still tweaking the concept.