So I have been slowly working on two pairs of jeans for several weeks now. I'm still far from finished, but I thought it would be fun to share some progress pics and talk a bit about some of the techniques I'm using.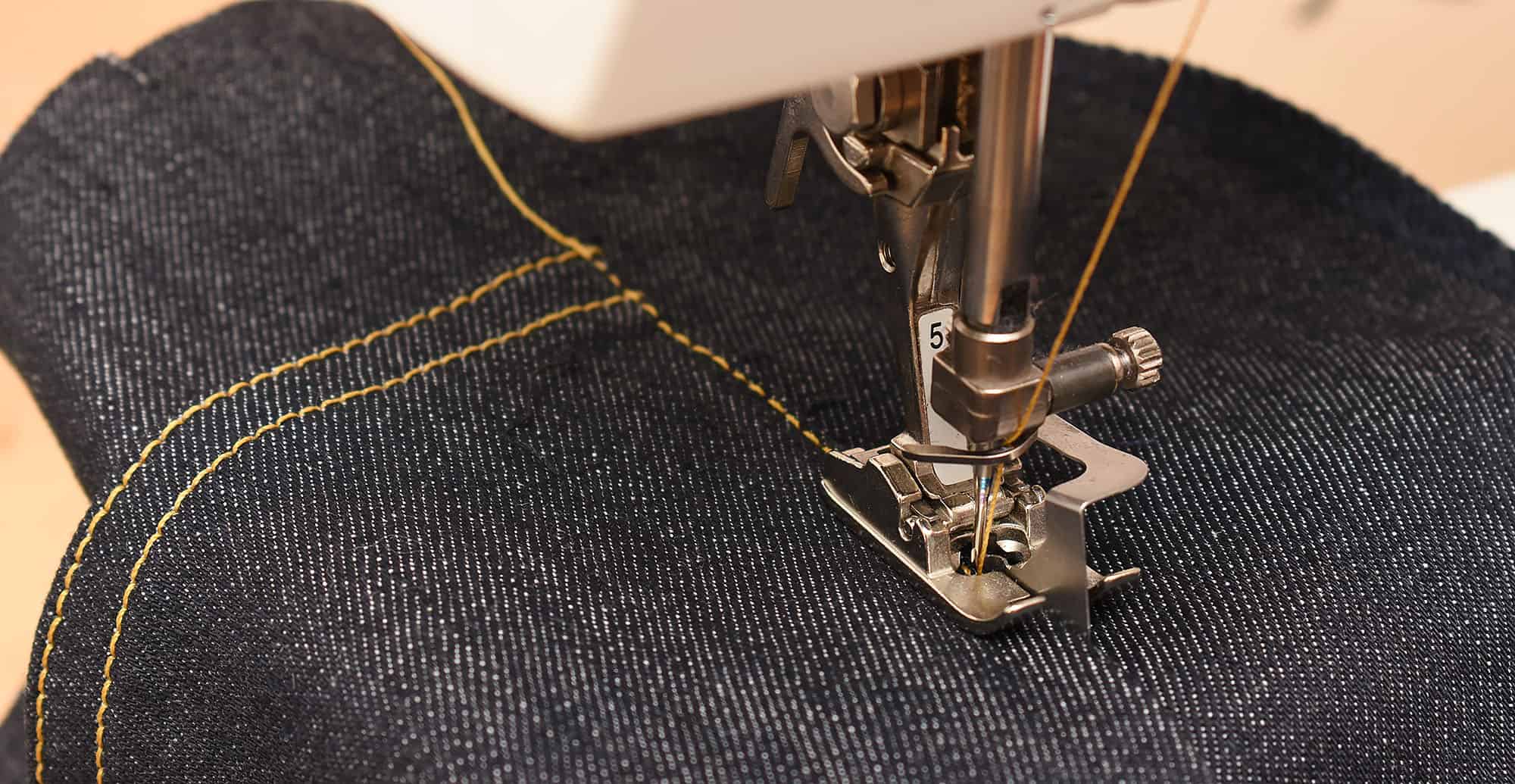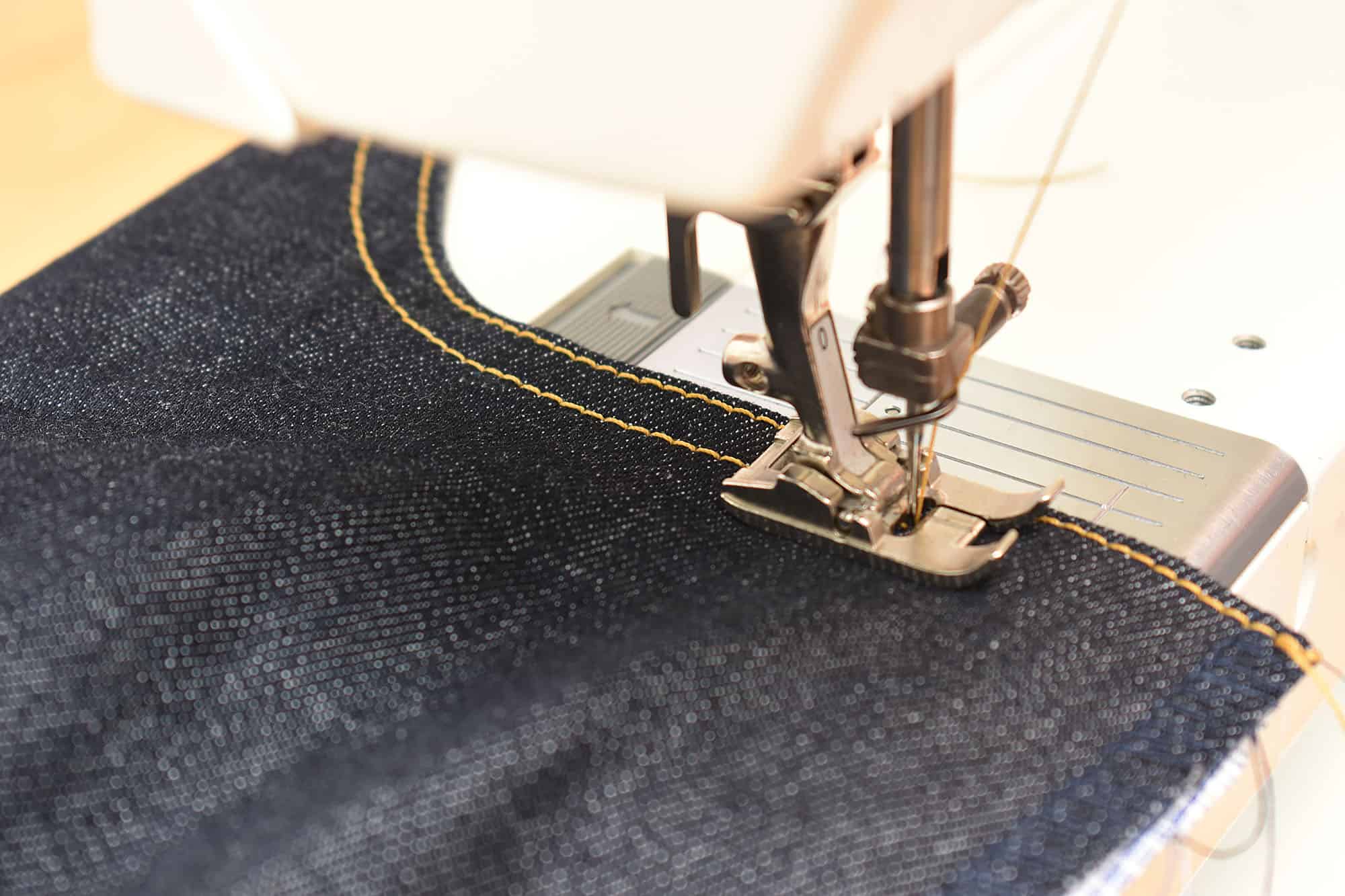 Topstitching. I have heavy thread in the spool and regular sewing thread in the bobbin, this prevents jammed thread and gives a better-looking stitch. The thread I'm using is Guterman Extra Strong, colour 986, it has a beautiful colour and the quality is fantastic. The needles I'm using are Schmetz Jeans/Denim size 100 (Amazon affiliate link) which I highly recommend. Another option are the Schmetz Topstitching needles, they have an even bigger eye and are great for thick layers too.
My tip for achieving even stitching is to sew the outer row using an edge/stitch in the ditch presser foot. Then I use a regular presser foot for the inner row, using the right outer edge of the presser foot as my guide. Stitch length is around 3.5.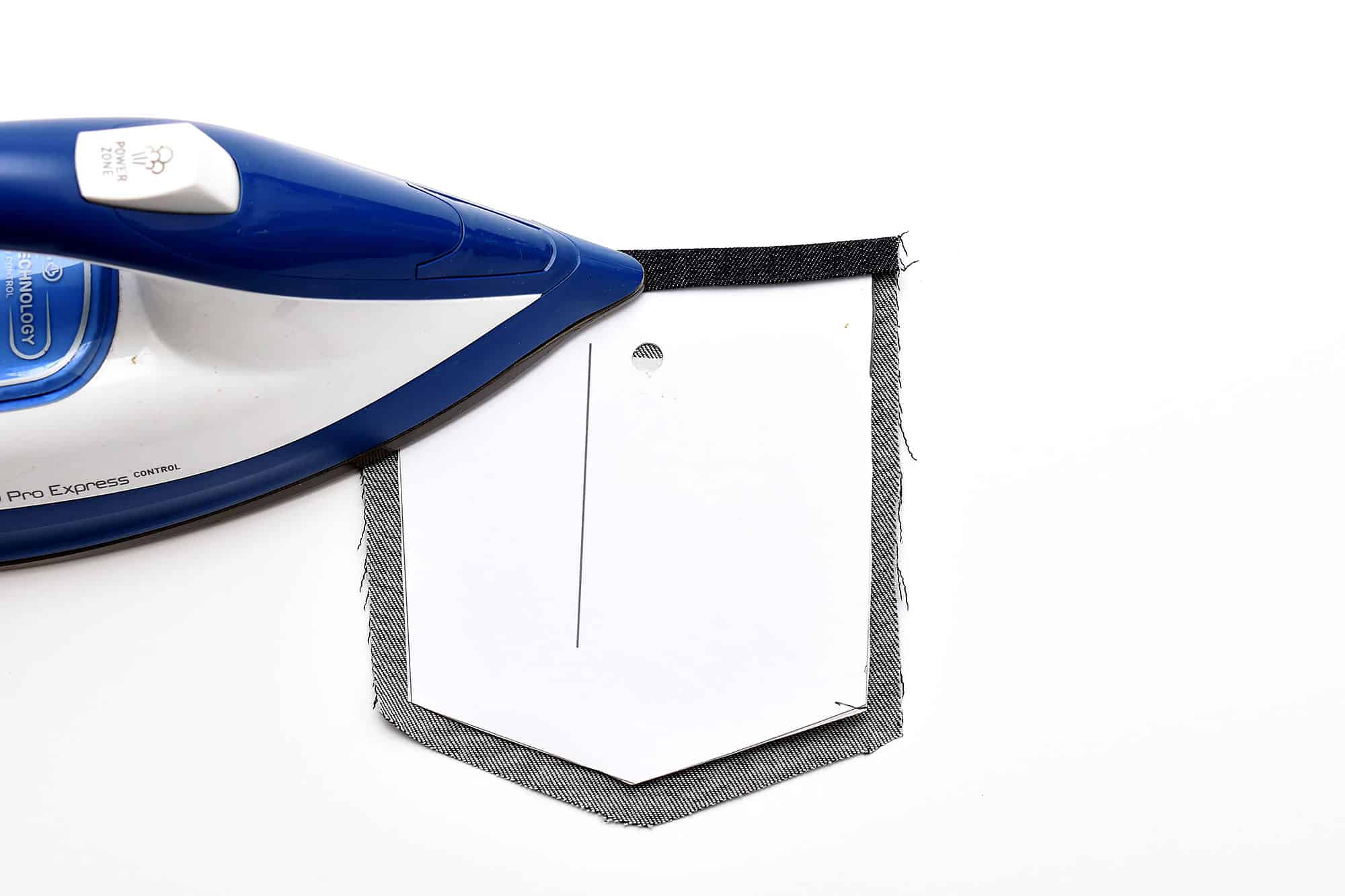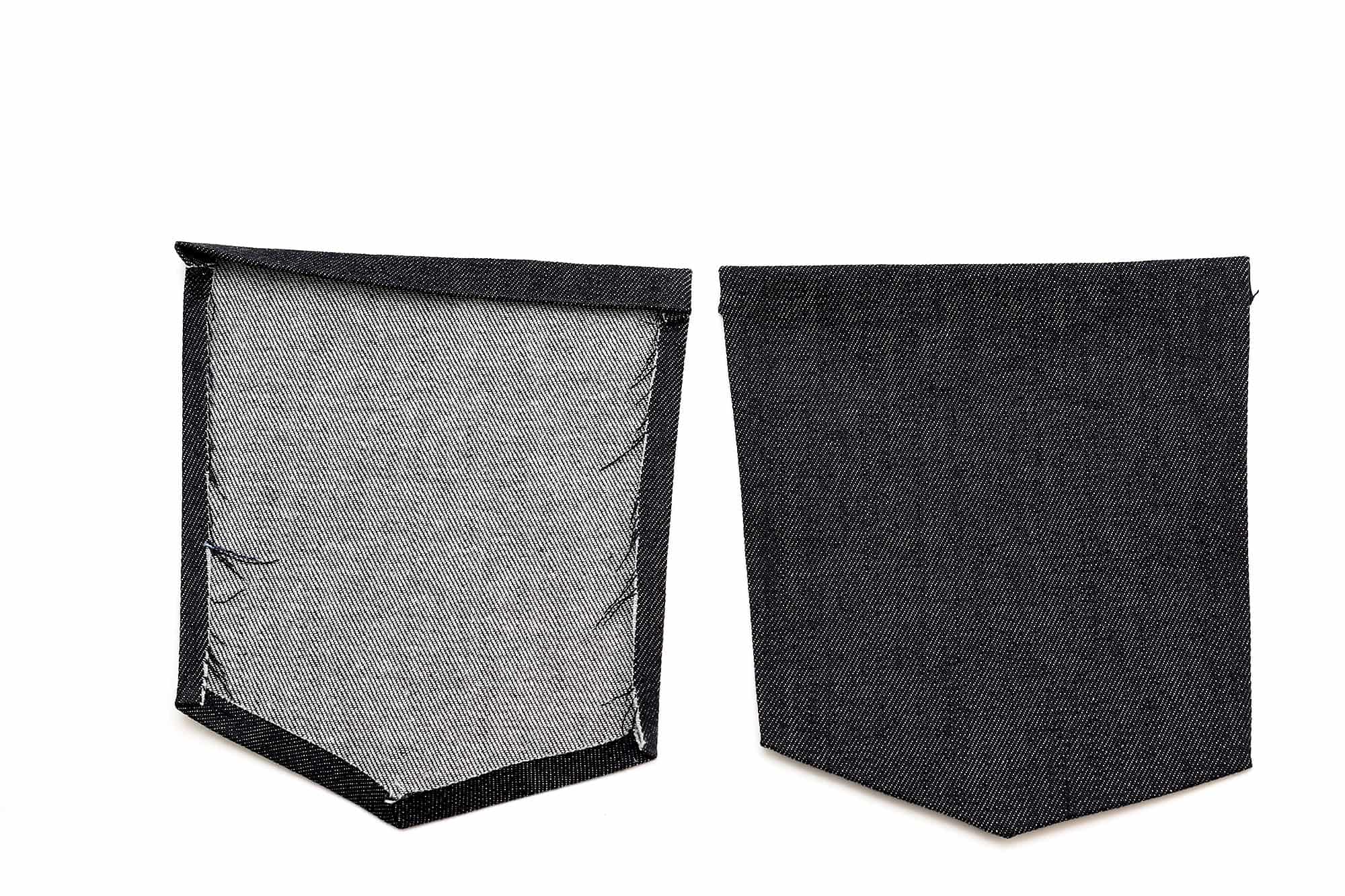 Crisp back pockets. The trick is to use a press template made of stiff paper, the back of a notepad is great for this!  As you can see, the edges are razor-sharp and even. I've done lots of tutorials on this method, such as How to sew jeans back pockets like a pro and How to sew razor sharp patch pockets.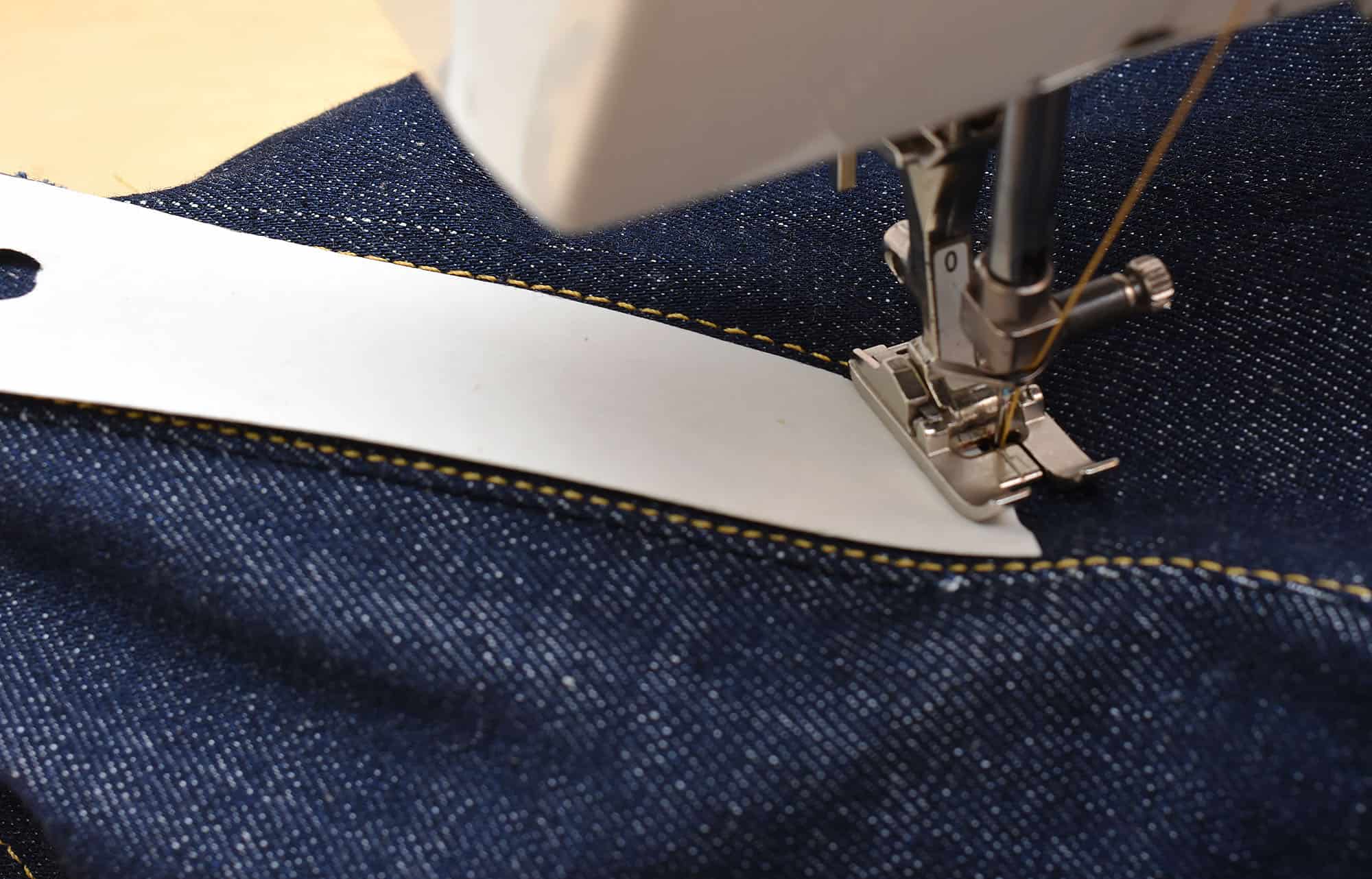 Zipper template. Basically you don't mark the zipper stitching, instead, you sew around a paper template (I used double-sided tape to keep the template in place). This method is described in one of my favourite sewing books Sewing Secrets from the Fashion Industry: Proven Methods To Help You Sew Like the Pros (Amazon affiliate link). I have had this book for over 10 years, but it was the first time I tried this method. It worked very well, and it was nice not having to remove the tracing marks.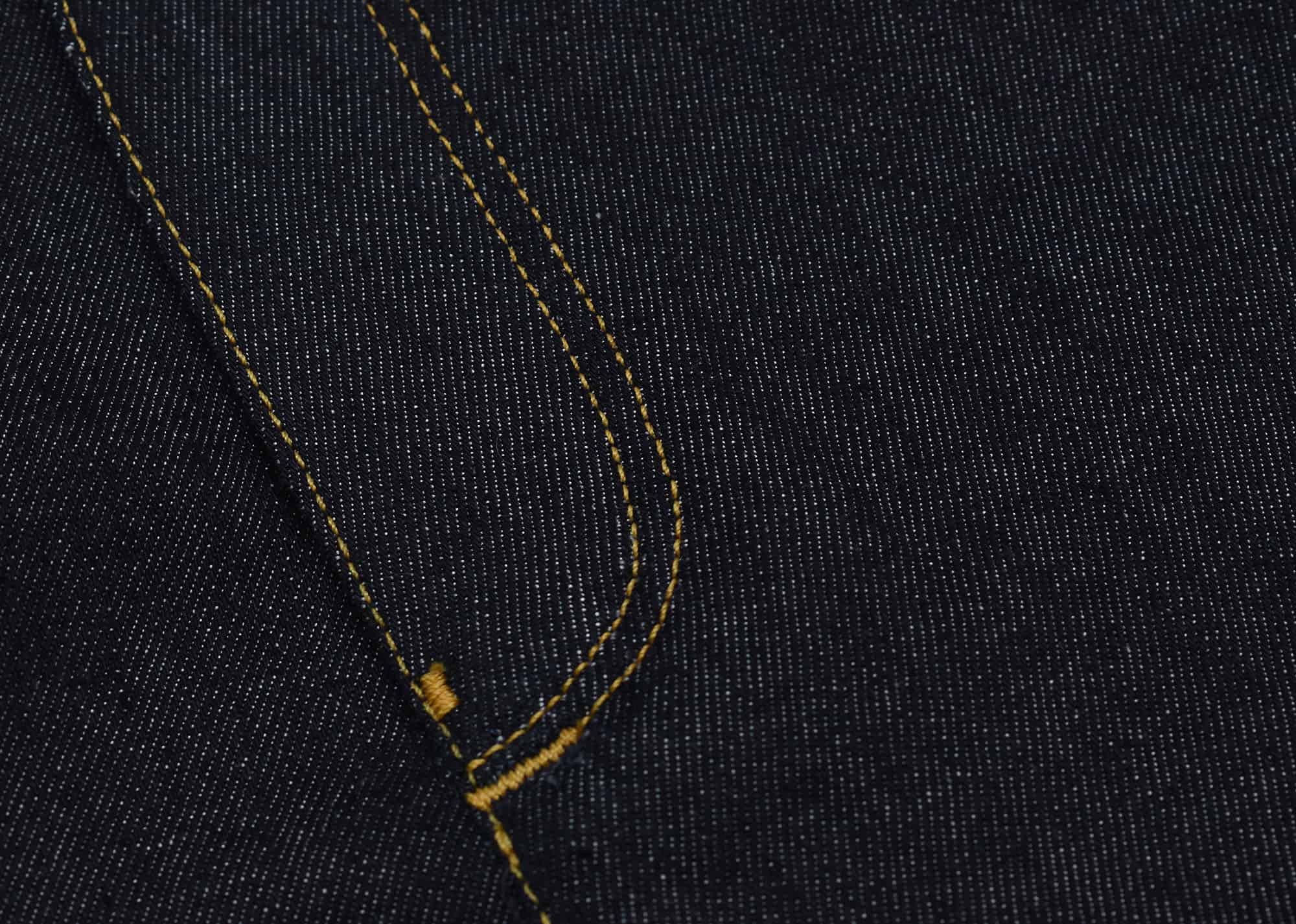 The finished zipper. The bar tacks ended up being a huge pain in the butt, and I sewed and ripped them 8 (!) times before I was happy. I cried for help on Instagram and got some great ideas, that I will try when attaching the belt loops.  Also if you are a Patreon supporter, I have a jeans vlog on how to install jeans zippers in the works, so stay tuned for that!
I'm currently sewing the side seams, which are easy enough. Then it's the waistband, and that can take a fair amount of time. Waistbands are probably one of the trickiest bits to sew on jeans in my humble opinion. But I have some nifty tricks up my sleeve that I will utilise and hopefully, I will be happy with the result.