Sweden has had the warmest summer in like a decade (or more?) so I have pretty much lived in shorts. I usually wear lounge pants or leggings at home, since I cannot wear day clothes in the house, I need to be comfortable and relaxed in my home!
So this summer I've been wearing the Flower print yoga shorts  and the cotton rib shorts I made several years ago, as these are the only ones I have that are made of cotton. But they are both literally falling apart, one because my old serger/coverstitch broke when I made them, resulting in some faulty seaming and the other pair is just the fabric getting worn out. So I needed to make more knit shorts, but I put it off, because sometimes sewing simple basics can feel kinda boring.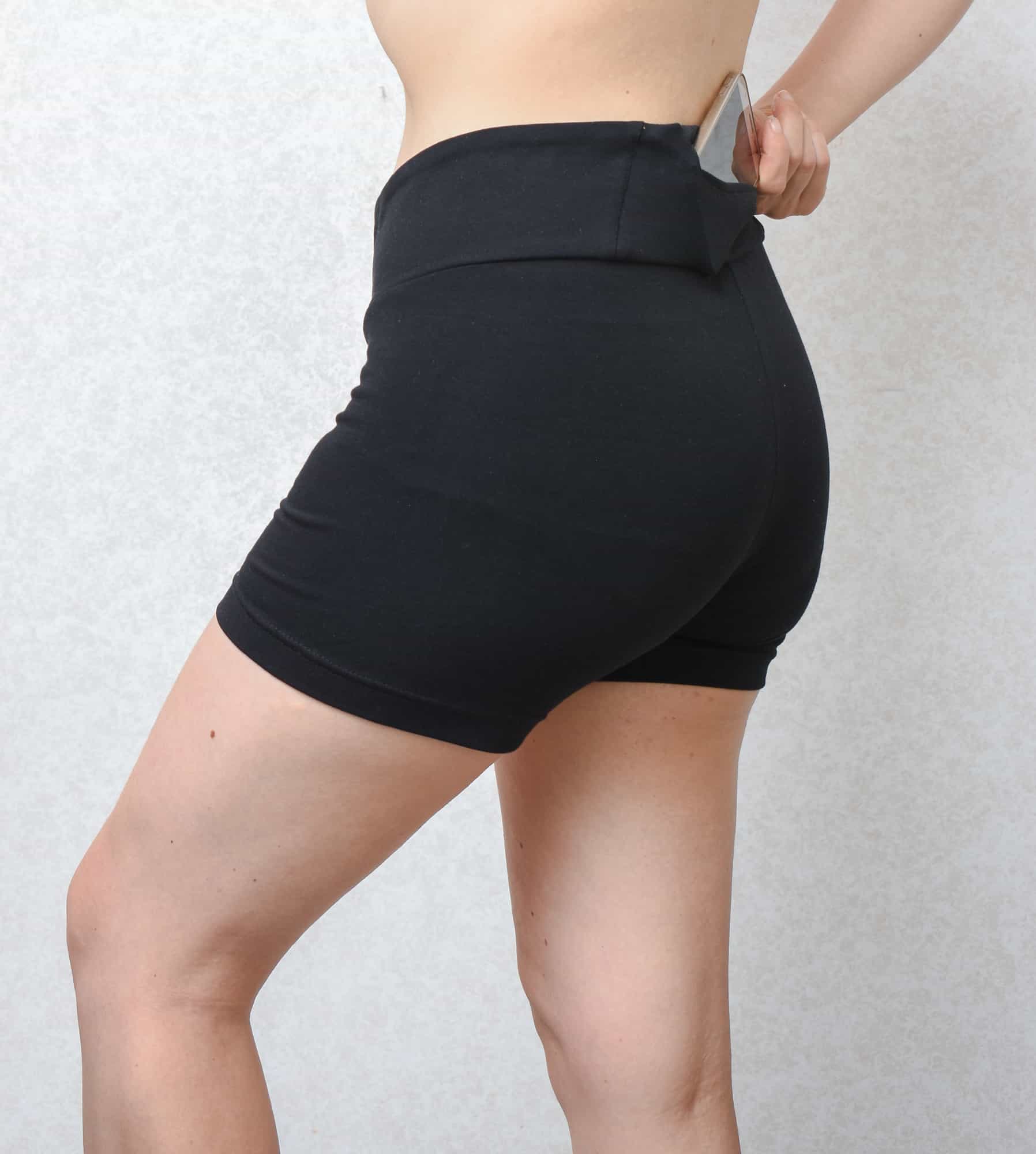 But on Monday evening I just decided to get on with it, and cut out all the pieces of this self drafted pattern, and just a few hours later, I had a pair of nice fitting comfortable shorts made of organic cotton/lycra jersey. Typical me, procrastinating stuff that turns out be be really fast once I get going!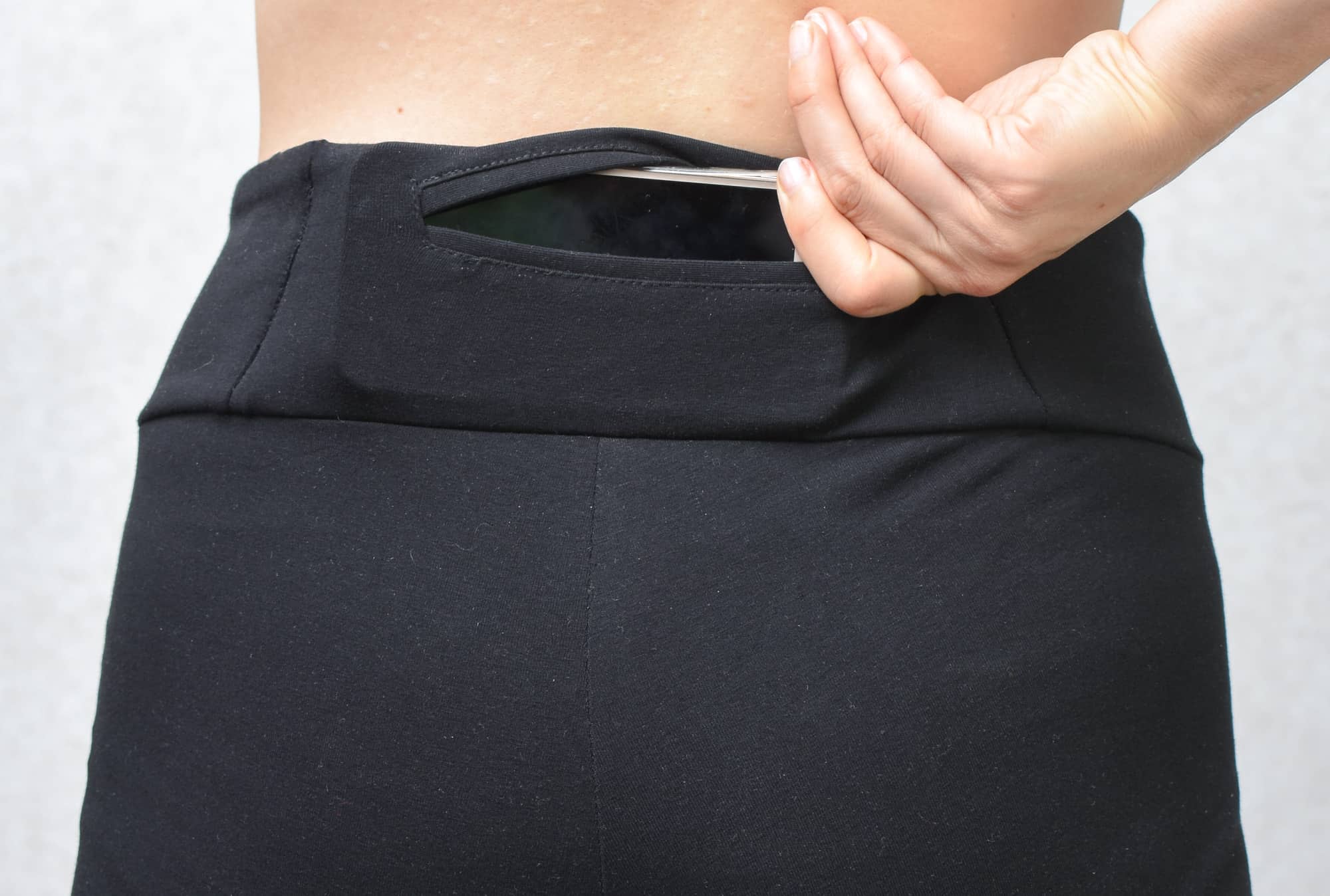 Waistband pocket. Even though I'm wearing these around the house, I wanted somewhere to put my cell phone since I like to listen to podcasts when I work around the house.  The pocket is based on a simple welt pocket construction, and yes I have done a tutorial on how to make a welt waistband pocket.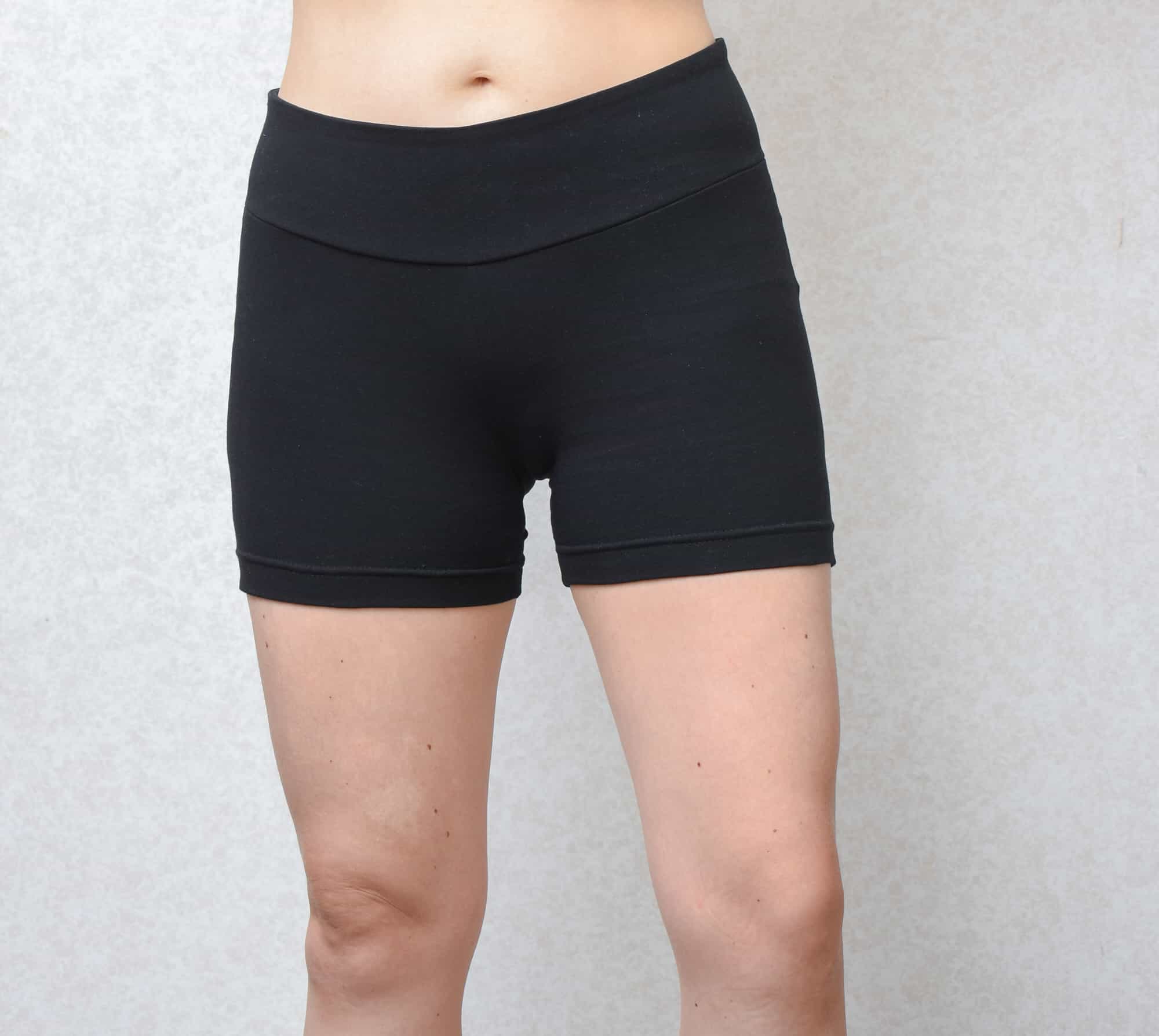 And speaking of waistbands, since the fabric is very soft, I used my power net lining method to make the waistband more stable and sit better on the tummy.  I'm always struggling getting the waistband to have the perfect amount of (negative) ease, this time I made it a bit too loose fitting, but on the other hand it is nice to have some wiggle room.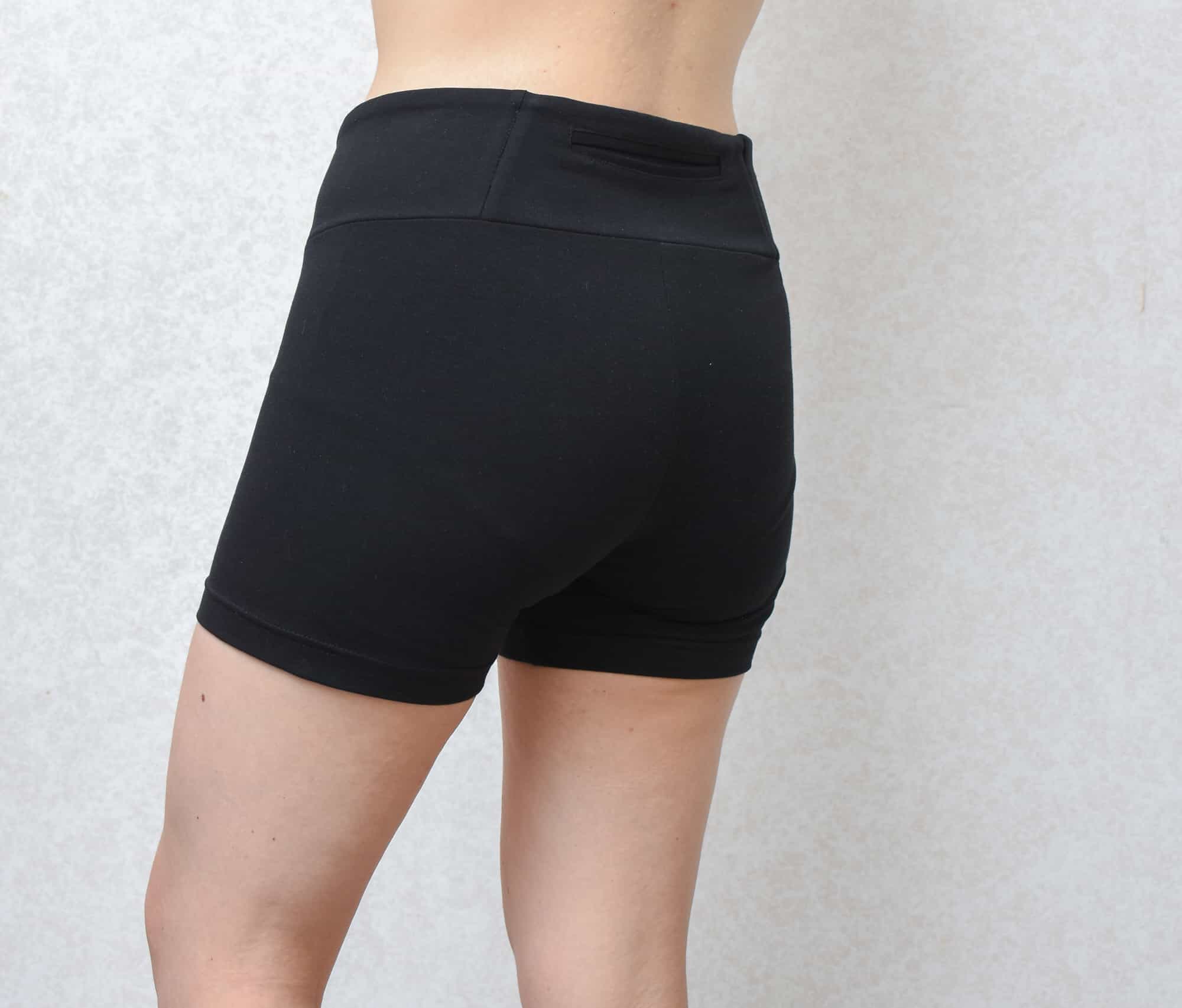 The best part about making my own knit shorts, is that I can tweak all the tiny fit issues I have and make sure the length is perfect. These are so comfortable. like a second skin.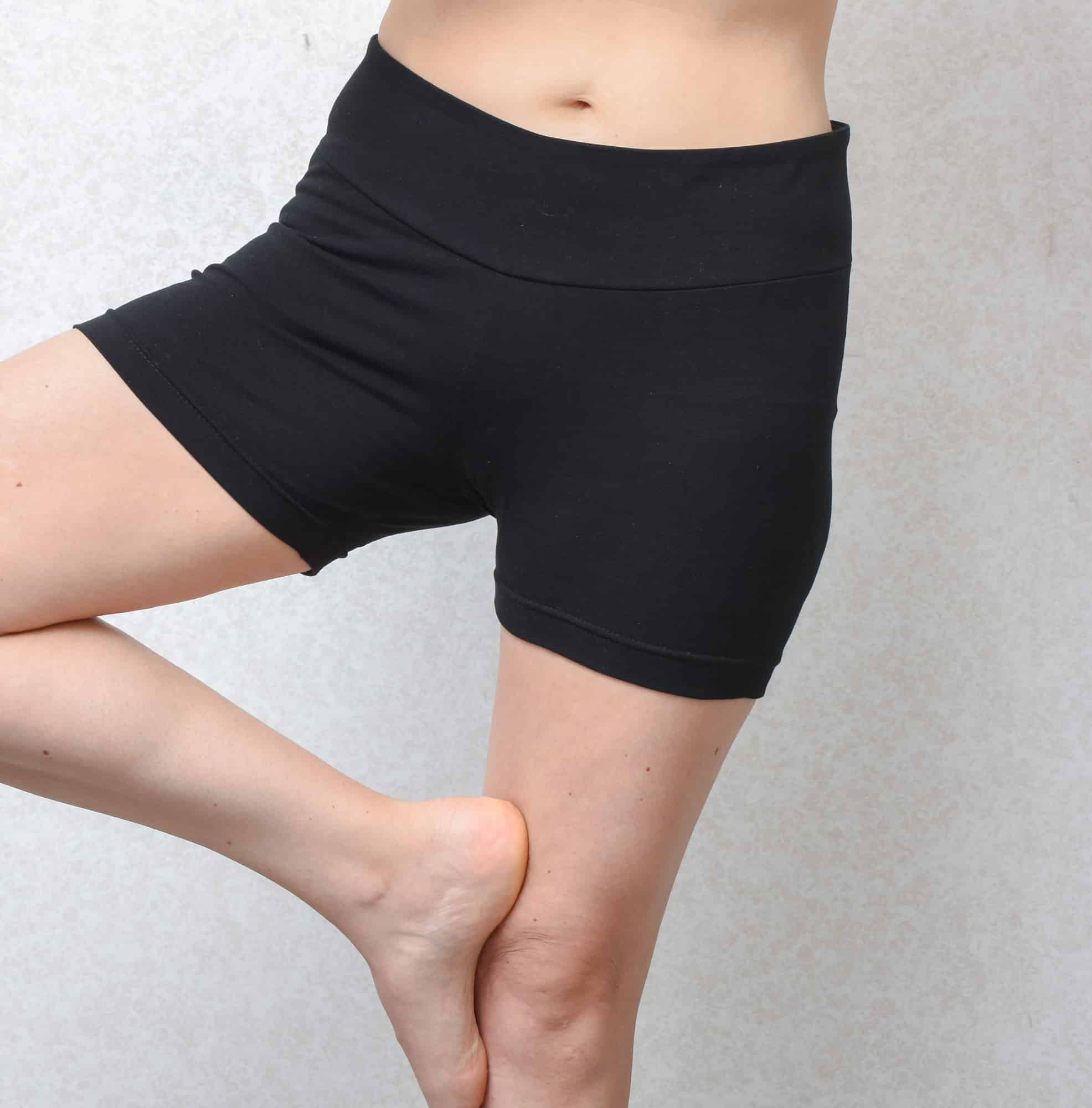 So a nice and quick make, that I know I will wear until they fall apart. I should probably have made two at once, but now I want to focus on my 90's inspired basics wardrobe and it is soon autumn anyways!