I've had a long love affair with a classic 60's menswear staple – the suede cardigan. That said, the combo of fake suede and acrylic doesn't excite me much. And the real deal requires regular visits to the dry cleaner. So I wanted a version that was less of a retro novelty and more something that I'd want to wear today. So instead of faux suede I have used a soft midwale corduroy and thick high quality cotton/lycra rib. Also I made the cardigan more fitted. And named it Leslie in the process. I love gender neutral names, we hardly have any of those in the Swedish language. Almost all girl names end with an -a and most boy names end with a consonant.
The basis of the pattern is my semi fitted knit block. I only had to make a few minor adjustments to make it work with the corduroy front (like adding some ease in the front and taking away some from the back).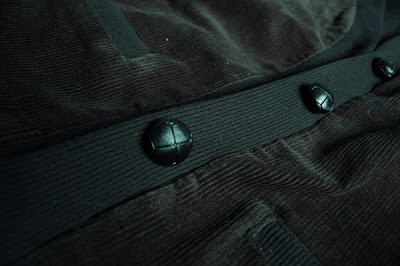 The buttons are the classic football style, but I used plastic ones instead of leather, since they last much longer.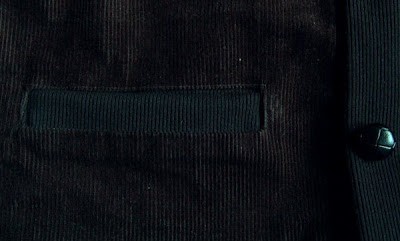 The welt pockets were made using the quick self fabric method from Reader's digest sewing book. While I don't find welt pockets all that difficult to do, they are still a bit intimidating since it involves cutting out a big hole in the garments. But now that I have used them on both the rain coat and on this jacket, they feel much more doable.