This year marks the 10 year anniversary of my blog (hooray!) so I figured I should do a little blog related post with some throwback pics. Having a blog does make you aware of how time passes and life changes.
Why I started blogging
I was an early adopter of the sewing interwebs (I began in 2003) and around 2005 it seemed like everyone was starting a sewing blog. But I held it off initially since I was spending my entire workday writing and taking photos (I was a newspaper journalist at the time) and I wasn't sure I could muster doing even more of the same in my spare time. Instead, I was pretty active on sites like Pattern Review, Flickr and Artisan Square. But then in the fall of 2008, I got this massive itch to start blogging and that led to the birth of my blog.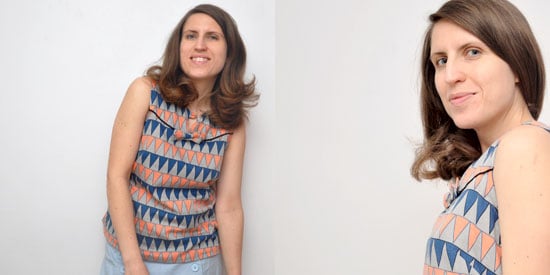 The best part about blogging
There are so many!
First: For me, it's a creative outlet where I can create content without any boundaries, in my day job I'm always giving voice to someone else's messages so this is a space where I can be me. Also, I've always created content since I was a little child, like DIY magazines, "radio shows", photo art, local tv-programs, short stories, etc. So having a blog is just another expression of that desire to always create tangible work and tell stories.
Second: It gives me a huge sense of accomplishment. Both to document all the hard sewing work I do and secondly that I can share my knowledge with others and not let it stay inside my head.
Third: The community! I've made wonderful connections through the blog and I treat my blog as an ongoing conversation with my readers, I want it to feel like I'm chatting with you!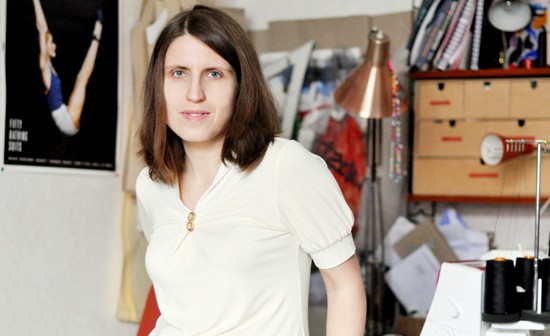 The worst
So.Much.Work. Which is also why I took a long and unplanned blog break when I broke my wrist in 2012. So when I returned to blogging I had a much more structured content plan and I also enlisted my daughter to take the outfit photos. Both things have helped a lot to make the blogging process smoother. But it's still a lot of work and I sometimes think about if I will end up taking another blog break in the future.
My most read blog post
My Ultimate guide to coverstitching. I'm super proud of that blog post since it encompasses a lot of how I want my content to be like. It's structured very different from most tutorials (that just tell you what to do). Instead, my blog post is like a journey of discovery, born out of my own frustrations with coverstitching. And I try to get to the bottom of what causes all these issues, especially when the machine is less than great. Also, I interviewed an expert in the post, since I don't believe in trying to be the sole voice of wisdom (which is also why I let a bunch of other makers also share their knowledge in my book Sewing Activewear: How to sew professional-looking athletic wear).
How many blog posts a week?
Three! This I'm also very proud of, especially in these times where there are so many other social channels to keep us busy. To be honest, these days not many sewing bloggers maintain such a regular publishing schedule, because it's just too big of a time commitment. I credit my ability to be consistent as a side effect of the 10+ years I spent as a journalist. Also, I have a pretty strict schedule and I post on Tuesday, Thursday and Sunday. Having this structure helps me to be consistent as well.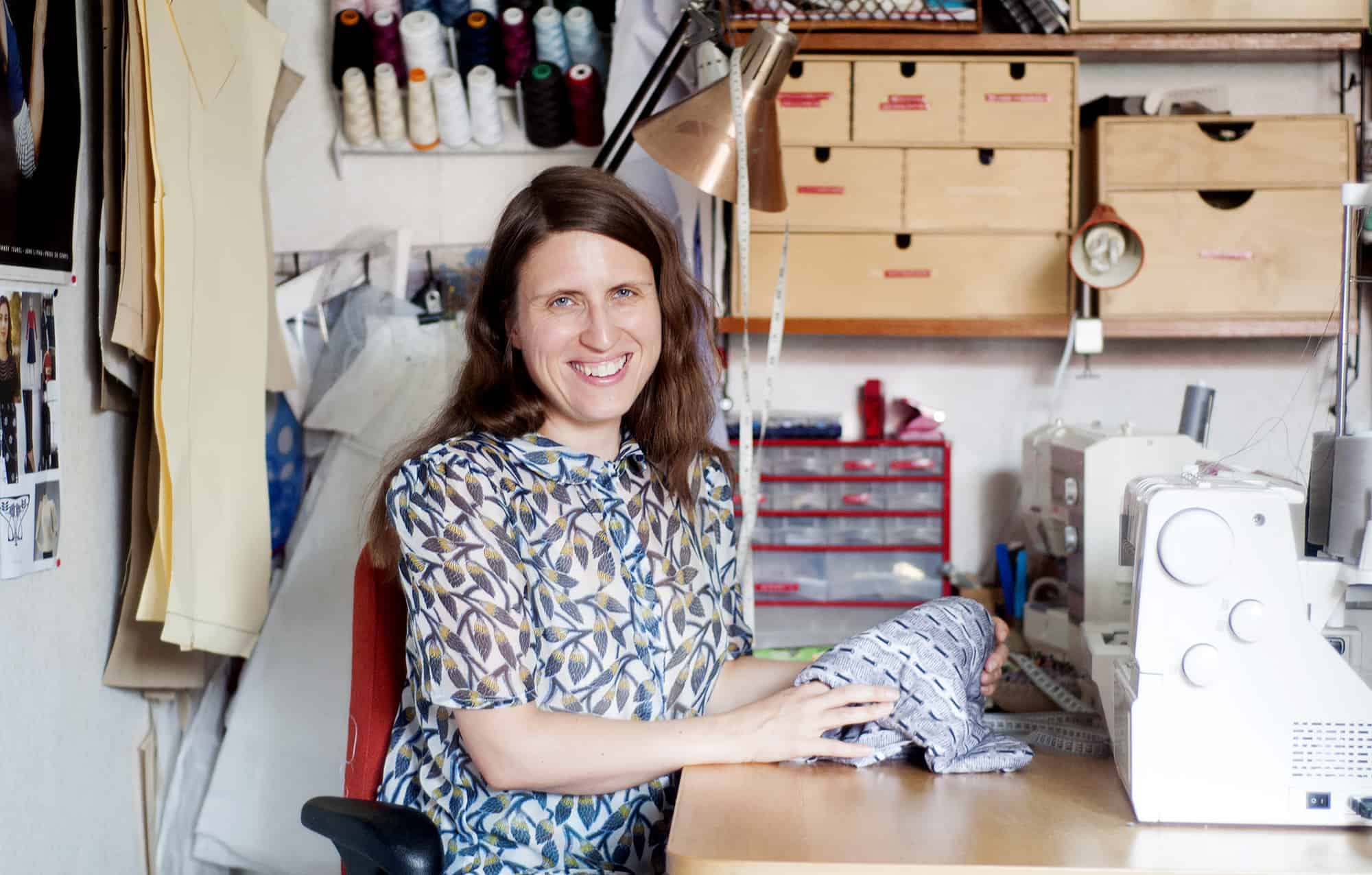 My best tips for budding sewing bloggers
Write about what you actually care about
You should focus on what you feel a burning desire to share with the world. Yes, it is important to be strategic in order to grow, but what you need is to be strategic with the content you are passionate about and not just strategic for the sake of it. Because if you just write for SEO or are trying to buck on trends that you don't really care for, you will get bored quickly and readers can tell that you are not being genuine.
Be consistent
Being consistent will give you a huge advantage and if you want to grow, aim for at least one blog post a week. Plan ahead and batch create content to help you stay on track. And if you do struggle with consistency from time to time, a tip is to not start your posts apologising for your long absence and promise that you will be more frequent from now on (when in reality you might not be able to keep that promise). Unless someone is paying you to blog, you make your own rules so there is no need to apologise!
Keep the ideas coming!
I've done an entire video on how to never run out of ideas when creating sewing content that I think is pretty good 🙂
Repurpose your content
There are many ways to give new life and spins to old content. So if you have a popular post on a topic, there is nothing wrong with taking bits from that post and add some new info and create a brand new blog post. Most (well, probably all) of our readers will not have read every single post that we have written, so there is always a new audience for similar content!
The future of the sewing blog
I think the sewing blog heydays are over, but there is still a demand for the written word and having helpful sewing content that is easy to find (compared to Facebook and Instagram). Also having a blog makes me less dependent on algorithms and all that jazz (but I am still dependent on Google for sure). In fact, my blog readership is at an all-time high right now, even better than the heydays around 2009-2011. So I have not personally felt the death of the sewing blog.
But who knows what the future holds? For me, my YouTube-sewing channel is the area where I see the most growth, so an educated guess is that video is gradually replacing the blog for more and more people.  Instagram and Facebook also have a strong pull on the sewing community, but I'm still a big believer in also creating evergreen, and easy to find, content that can help and inspire people for many years to come.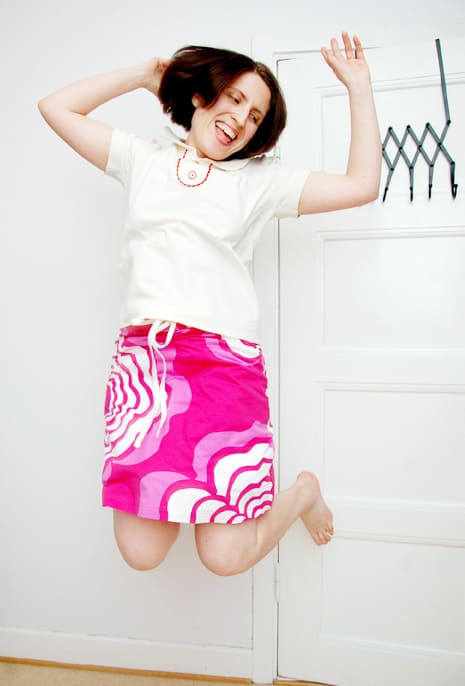 Jumping for joy, since I'm so grateful for having you reading and commenting on my blog!
So what are your thoughts on sewing blogs? Do you still think they have a place or do you believe that they are soon to be replaced by other forms of sewing media?