I'm finally ready to start working on my little red dress project! I have sourced all my notions and have a very specific idea what I want to do, namely a simple a-line dress embellished with an opulent detachable collar in black silk decorated with guipure lace and black pearls. The Versace wool fabric that I sourced from the local seller Italienska modetyger (the seller specializes in overstock from Italian designers) is a fantastic quality, soft yet has some body and still drapes nicely. I will line it with some regular acetate lining and make the straight sleeve version of the pattern (the black one to the left).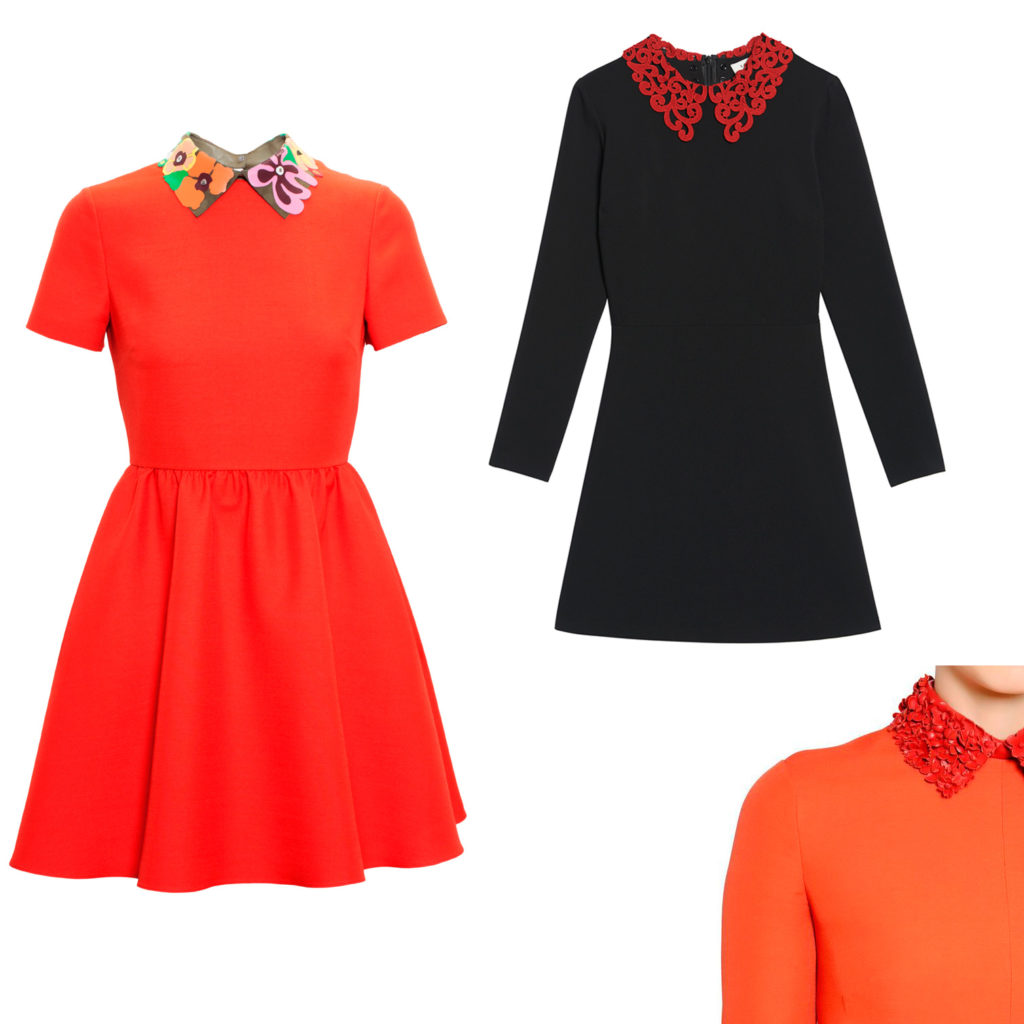 My inspiration board for the dress and collar design.
The project is initiated by Renata from Runningnstyle and the date of reveal of our makes is December 21, so the time frame is tight for me. I'm also travelling this weekend and need to have finished machine sewing the collar stand so I can do the hand sewing of pearls and lace on the train. So collar making is what I'm doing tonight! And then when I get back I need to make a muslin and fingers crossed I won't have to do tons of alterations.
To be honest, this will most likely be another "can I sew a … in one day?" project. Last time I went into that black hole I even filmed the spectacle on my cellphone and a made video about the madness . I might do that again, we'll see!