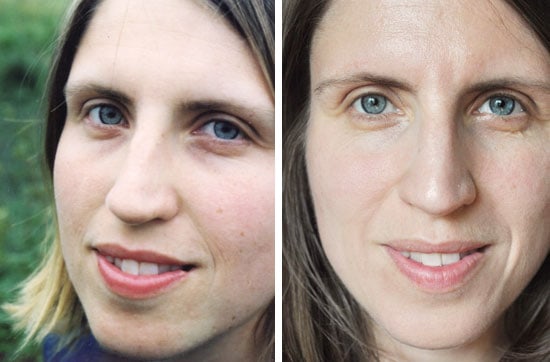 Today I turn 40. Yes I survived the 30's reasonably intact! The photo to the left was taken the month I turned 30. The right one is a few weeks old. I am kinda struck by how young and innocent I look in the left photo, no anti-age procedure can replicate that sort of youthful glimmer. And if I said it feels just like yesterday that I turned 30 I would be lying. Apart from the fact that I'm back in the same apartment again and still has two kids, pretty much everything else has changed. And when the first photo was taken I was a parent to a three year old and a newborn. Now I have a teenager and a 10-year old that sometimes acts more like a teenager than the actual teenager.
Even though I like to make lists, I never made any "40 thing to do before I'm 40"-lists. But even though I never had any age related goals and predictions, I am still surprised on how much has changed in the last decade. I've gone through a divorce and subsequently remarried and am in a much better place today romantically and emotionally. I feel so much more invested, open and satisfied in this relationship and this has been a very new experience for me. Another thing I am pleased with is that the career I was just embarking on when the first picture was taken still pays my bills, in fact I'm damn proud that I've been making my living as a journalist for over 10 years straight now. Something that seemed nearly impossible when I first switched careers.
So what else has improved? I think I'm even more confident now and assured of my abilities, I seldom think that something is impossible and if I really want something I can usually make that happen in some way. Though maybe my dreams are just more grounded these days, perhaps I have simply adjusted them to reality, thus making them easier to realise? But I can still feel things like if we wanted to move to, say New York, I could totally make that happen.
But you'll never hear me say that everything gets better with age and one thing that has bothered me lately is that I have gotten more vain. Which in turn is due to that my body is really starting to show the signs of aging. There are more and more grey strands in the hair, the nails has gotten some age related ridges, the cuticles keep cracking, the facial hair is getting darker and longer (hello beard and mustache!) plus I also have some pretty visible wrinkles in the face. And I can feel the wear and tear on my body more, especially when I exercise.
My hope right now is that this iffy, vain feeling soon will pass, I don't like to spend time thinking about how I look (apart from my clothes, will never give up that!). And since the changes will just become more and more drastic I just need to get over it in order to keep my sanity,
The plan for today is to visit the yearly huge music festival here in Göteborg. The line-up consists of bands like Florence and the Machine, Blur and Kraftwerk (can't believe I just wrote that last word!) and I'm pretty sure it will be awesome. That is another thing I'm surprised about, that I'm going to more concerts now than ever before. So again you can't really tell how life will be, so the only thing I can say is that I hope it will continue to feel good.