So let's take a look what went on during the second part of 2016. In July I had my summer vacation and I spent A LOT of time in front of my sewing machines during the summer. One of those projects was the romper my youngest kid Anja wanted and she came up with a very specific idea. I ended up mixing four (or was it five?) different patterns to make her vision came through. After a false start, where I had to scrap the first version, the second romper attempt went much better and she was very pleased.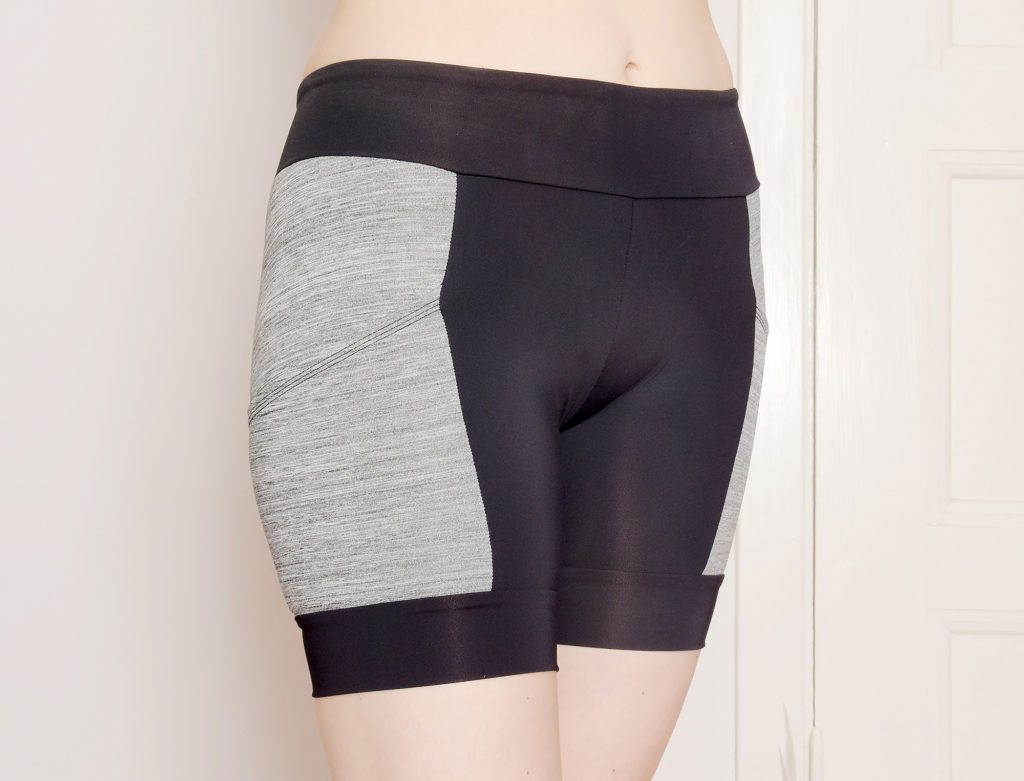 My second make this month was a pair of running shorts. I spent a good amount of 2016 experimenting with different leggings draft and these shorts were part of that process. I liked everything with them except the crotch, and some bum issues.
Sewing tutorial related to these projects
An easy way to make casing on a romper
The ultimate guide to coverstitching
Technically I sewed my Sicily wardrobe in July, but I blogged about my wardrobe in August, so I will keep this timeline! The sheer silk/cotton blouse is a Burdastyle pattern from issue 06/2016 model number
118B and I struggled quite a bit sewing this slippery chiffon fabric, it was by far the hardest project of 2016!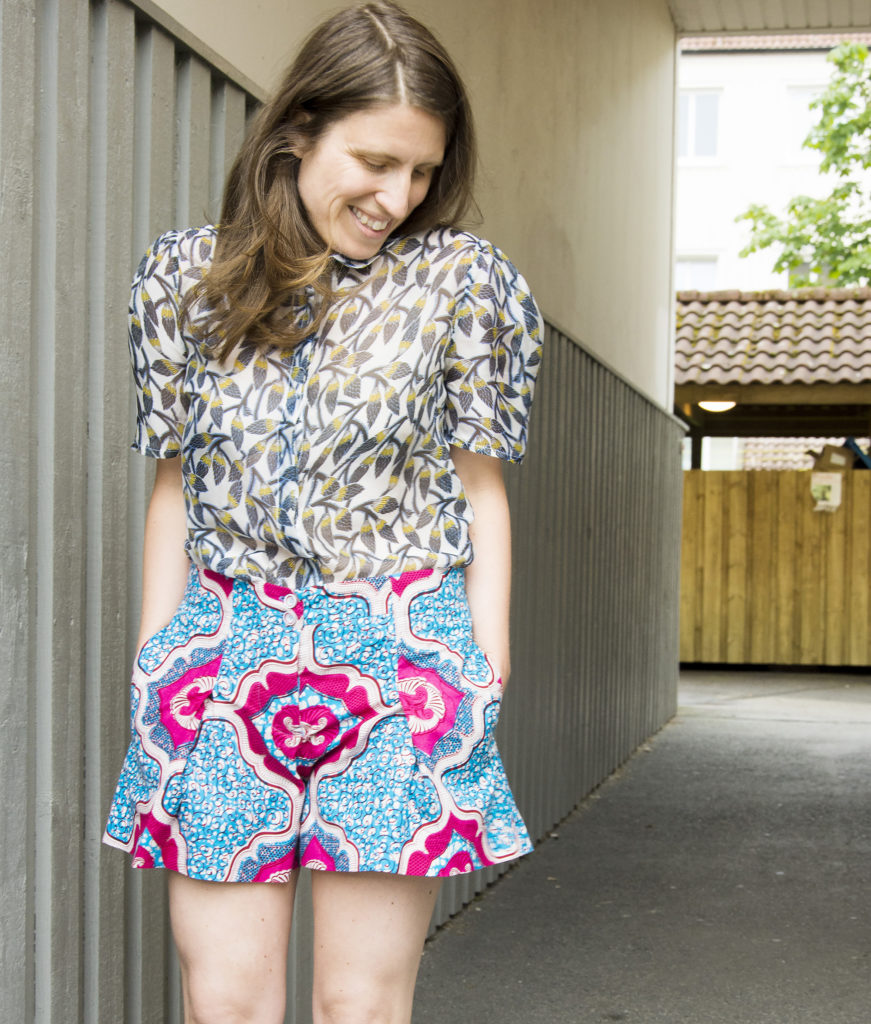 From the same Burdastyle issue 06/2016 I also made a pair of swing shorts made of African wax print fabric.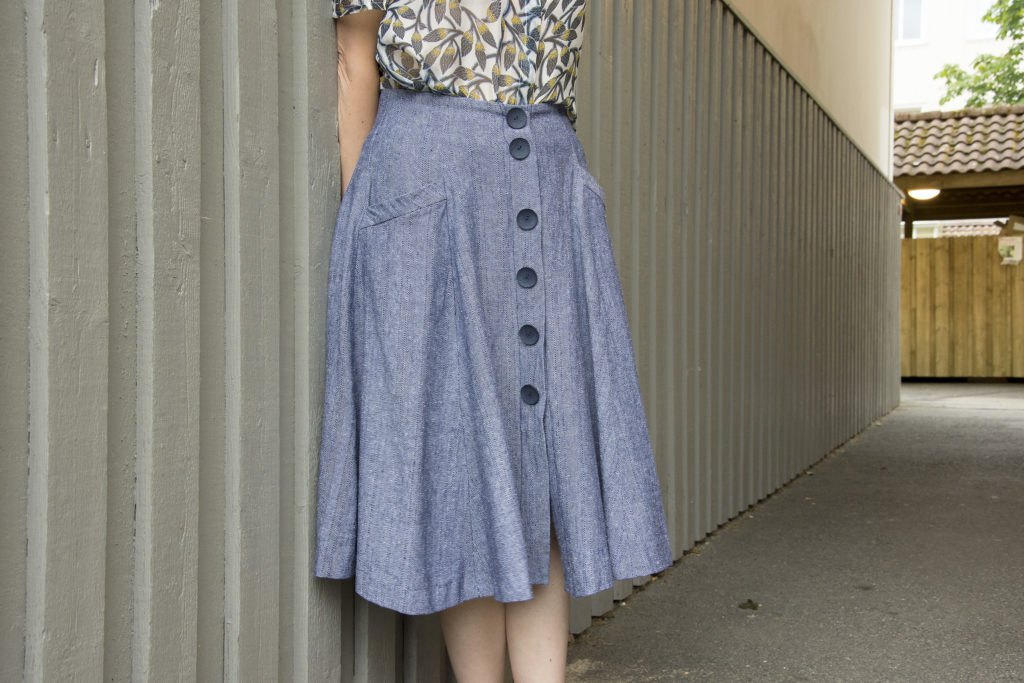 My final wardrobe piece for Sicily was the flared skirt from Burdastyle issue 05/2012 model number 106B. This was one of my favorite makes of 2016, I simply adore this pattern and how the skirt turned out,
Sewing tutorials related to these projects
How to sew bobbin thread darts in sheer fabrics
Hemming a flared skirt using ease stitching
After a very intense sewing summer I suffered a sewing burnout and it felt like I didn't make anything for a long time. But when I went to back to my blog for this post it turned out that I actually made some stuff after the summer too. Like this varsity sweater using a Built By Wendy pattern.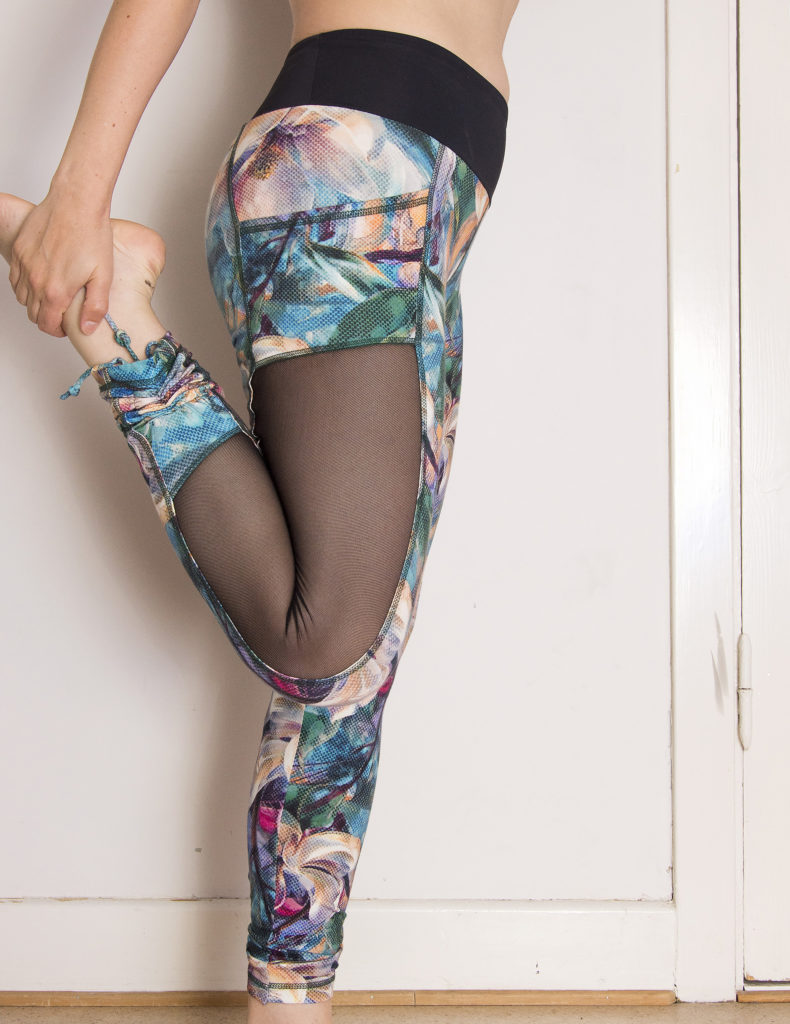 A make I blogged about in September but made in July was these flower print yoga leggings with mesh inserts. This was when I felt I was getting close to draft a really well fitting leggings pattern.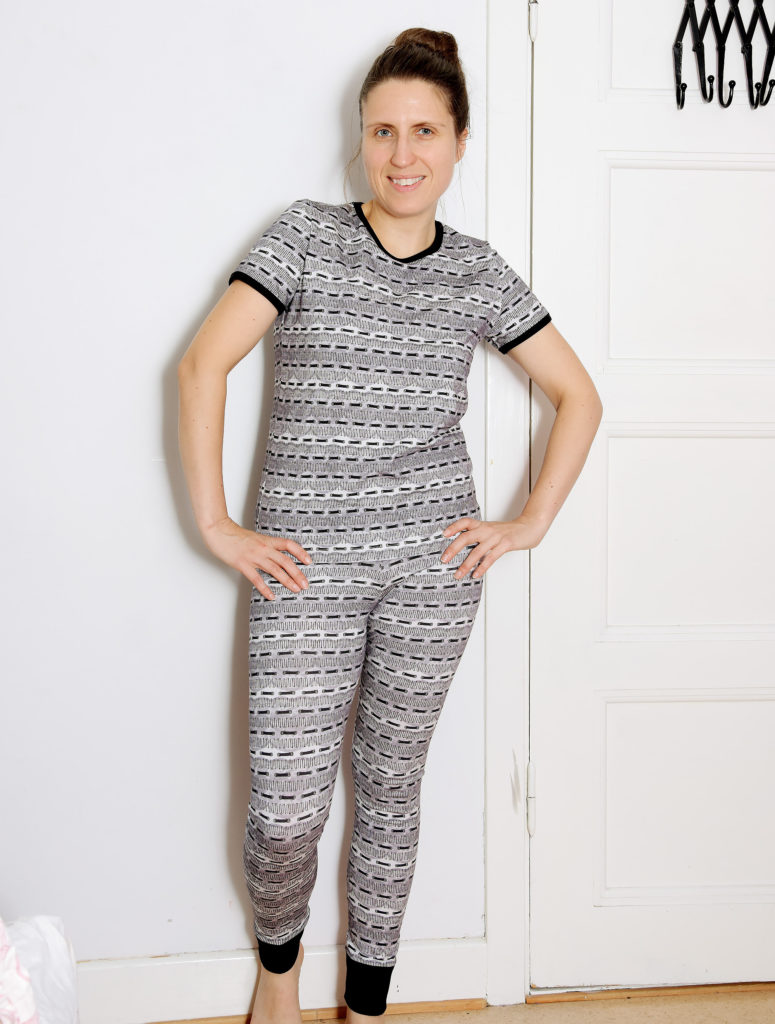 In September I also made this sewing themed lounge set. I drafted both the top and leggings pattern myself
Sewing tutorials related to these project
How to make a varsity letter applique
How to sew a waistband with body shaping power mesh
So that was my makes during from July to September. A very productive quarter, where I made eight pieces in total, and some of them was quite labor intensive too. But I learned a lot in the process as well!