Thank you so much for the comments about the dress! I just wanted to add some more info about the pattern and some of the construction details of the dress that might be useful.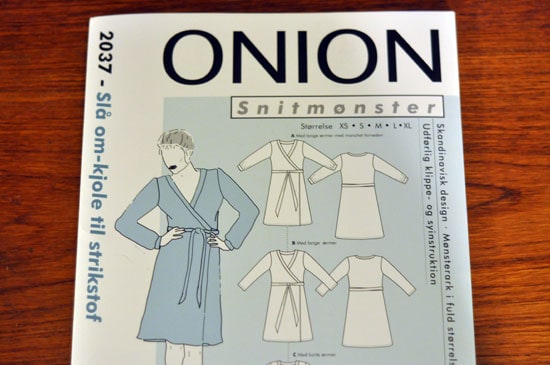 The pattern is Danish but there is also an English version available, so you don't have to understand Danish to follow the instructions. No seam allowances included as per usual when it comes to European patterns. The pattern is printed on very sturdy paper which I appreciate very much. You can also read my review for more specifics about the pattern.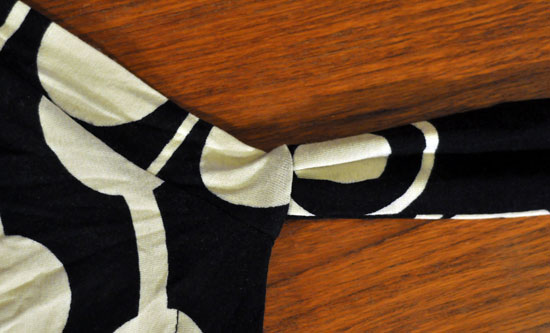 One really clever thing with this pattern is that you attach the waist tie in the neckline binding before the binding is sewn to the neckline. I did my tie wider and thus had to ruche the belt into the binding.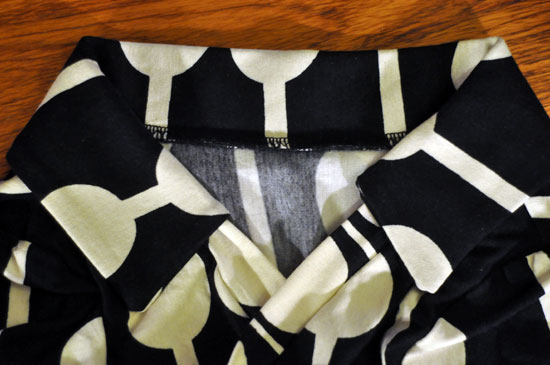 I attached the collar last, after the binding was in place.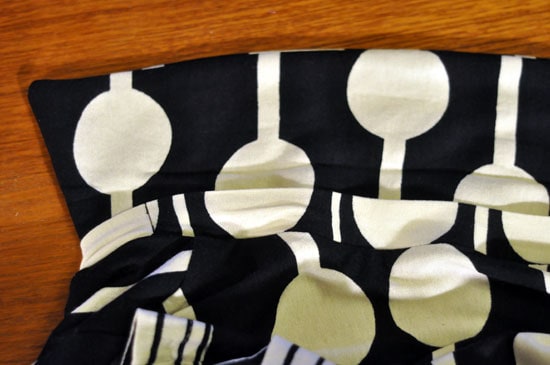 I did some tacking stitches on the binding to keep the collar in place and make the binding more like a collar stand.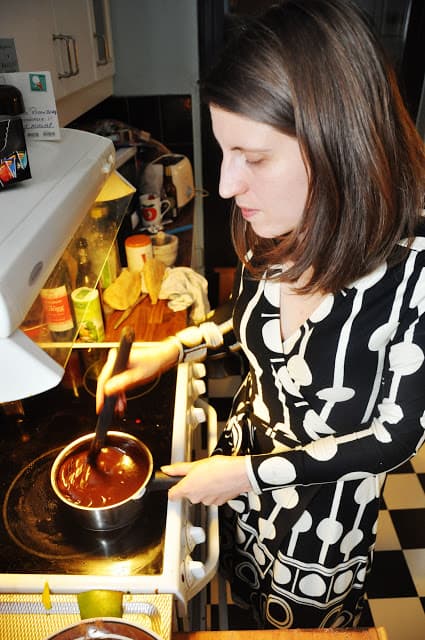 And here you can see me in the dress on New Years Eve, melting some chocolate for the dessert fondue. I managed to stain my dress a bit, but that is one of the hazards of a party!