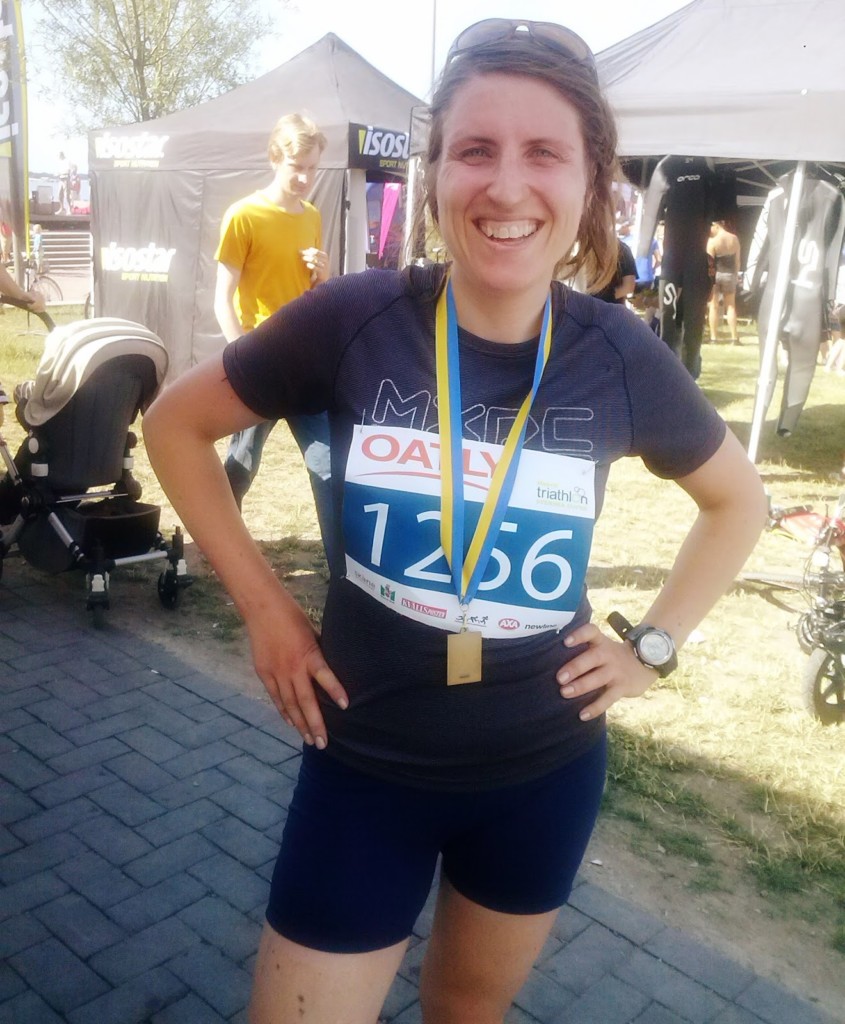 As told in my previous post, after roller derby I decided to focus on triathlons. Not Ironman or anything extreme, but rather sprint triathlons which seemed pretty doable; 400 meters of swimming, a 20K bike ride and lastly a 5K run. Distances that I do quite easily on their own and that wouldn't require crazy amounts of training.
My plan was to do three races during the summer of 2013, one shorter training sprint triathlon, a full sprint triathlon and then finish off with a second short sprint triathlon. The first race was in June and the final one in late August.
The training plan was pretty simple and loosely based on Joe Friel's Your first triathlon. I trained each sport twice a week, though my running training was confined to the pool during the beginning of the season due to an injury. Also some of the biking was done in spinning classes, which is a safer way to work on speed than hitting the streets!
The biggest challenge (apart from the swimming) was running with bike legs. The first few minutes felt like running in thick mud, not a fun feeling when you have ways to go. But after a while the legs eased up and the running got better. But even though the distance of my first triathlon was really short (even shorter than sprint), I was still totally fried when I reached the finish line. All in all it took me about an 1 hour, but it did feel longer due to the exhaustion.
Next race was a full sprint triathlon with an ocean swim. It felt better but I still faded a bit on the run and even had to walk just to get my legs back on track. The third and final one was however a breeze compared to the first two. I was way faster and much less exhausted during the run. But still, these short triathlons turned out to be much more challenging than I had anticipated. Doing the each distance on its own is clearly not the same as doing them in a row with no rest in between. At least not for me.
So that was my triathlon summer of 2013. I had planned to do more triathlons the next summer, but instead I ended up doing a half-marathon and 120K bike ride in 2014. Adventures that I will talk more about in future posts.