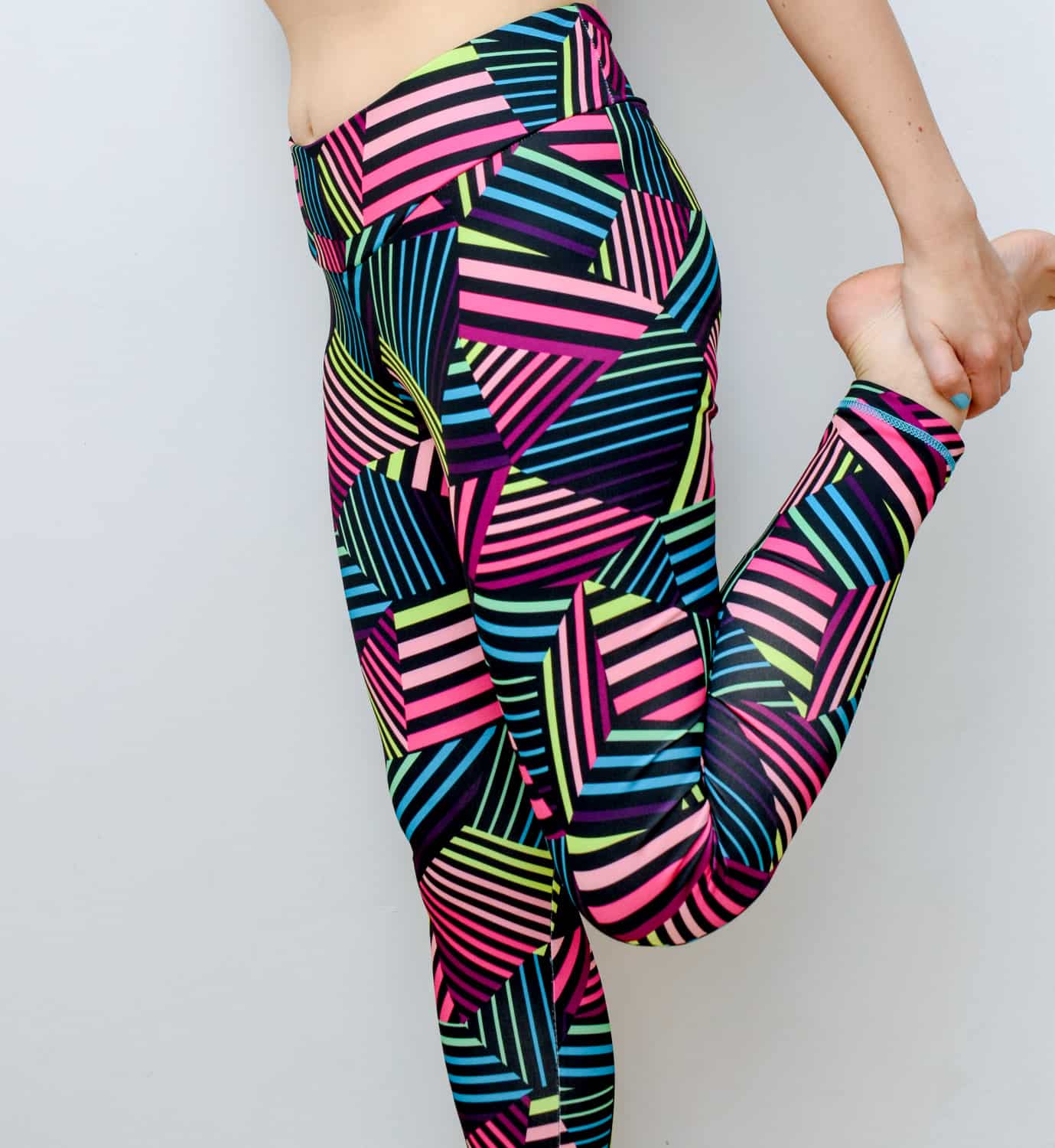 Here are the leggings that I made as part of my spring workout wardrobe. When it comes to colours and print, this is probably one of the braver choices I've made, since I normally tend to venture towards more muted colours such as blue, black and grey (but still with prints and patterns though).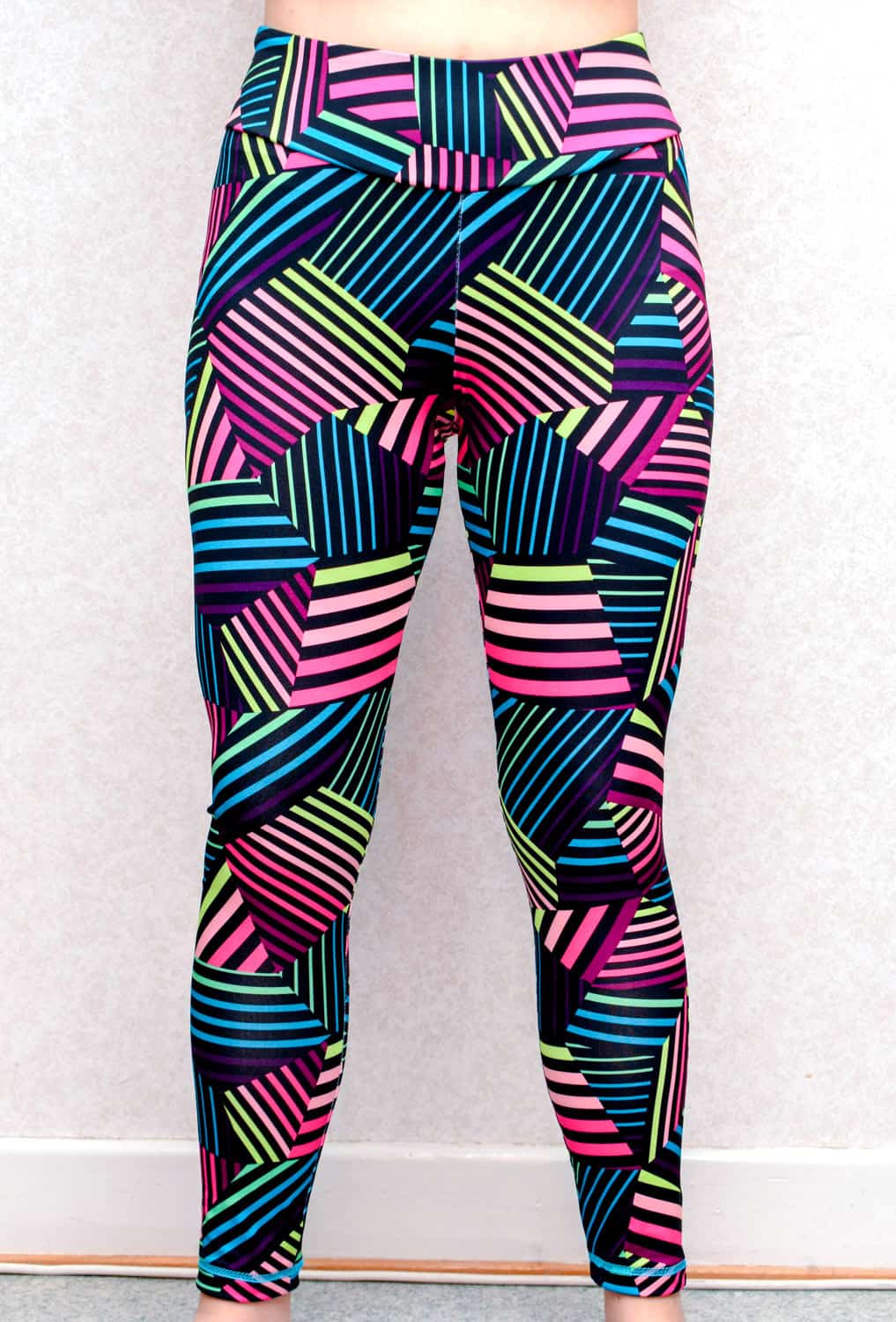 I saw the fabric online at a Swedish fabric wholesaler store, and since finding activewear fabrics in Sweden is still hard, I decided to go outside my normal palette and give it a go. It also goes really well with the other garments in this collection, which made the decision easier. That said I did have my doubts while sewing them up since I was worried it would just be a bit too much.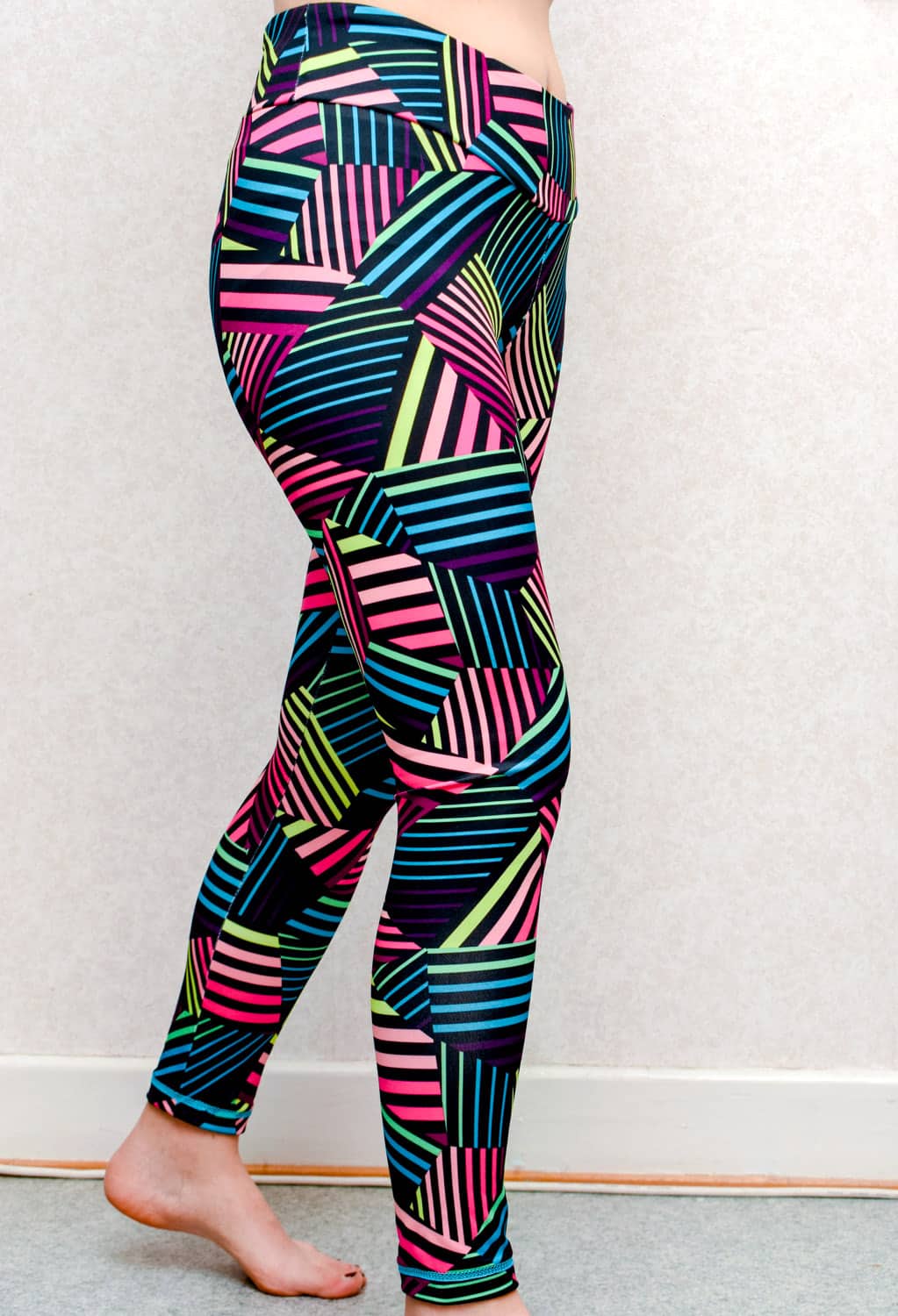 But now I love the end result! These leggings are a total mood booster and while most people don't wear such bright outfits in Swedish gyms, I don't mind standing out. The pattern is my own draft since I just find that my own pattern works on my body. It's very simple, only an inseam and a triangle gusset in the crotch. I think Helen's Closet's Avery leggings are close if you are looking for a pattern similar to the one I make.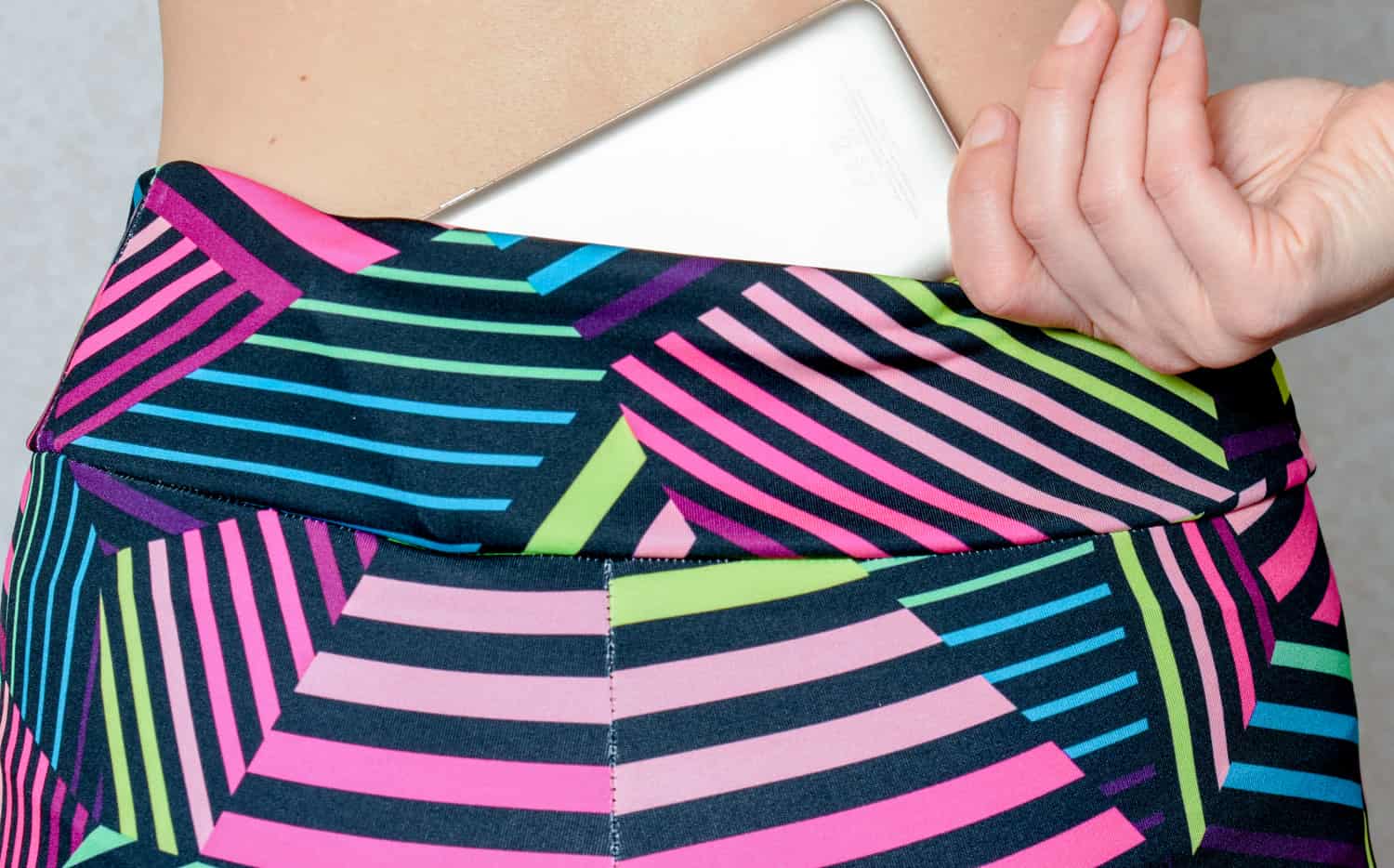 Waistband pocket. I  always add at least one pocket on all my leggings, it's a necessity if you ask me! This pocket is done using the method I describe in my book Sewing Activewear, which is very similar to how these pockets are constructed in the garment industry. You can also check out my Aila Leggings Pattern,  my first garment sewing pattern. It's a versatile pattern designed for optimal fit and flexibility, and suitable for any type of activity.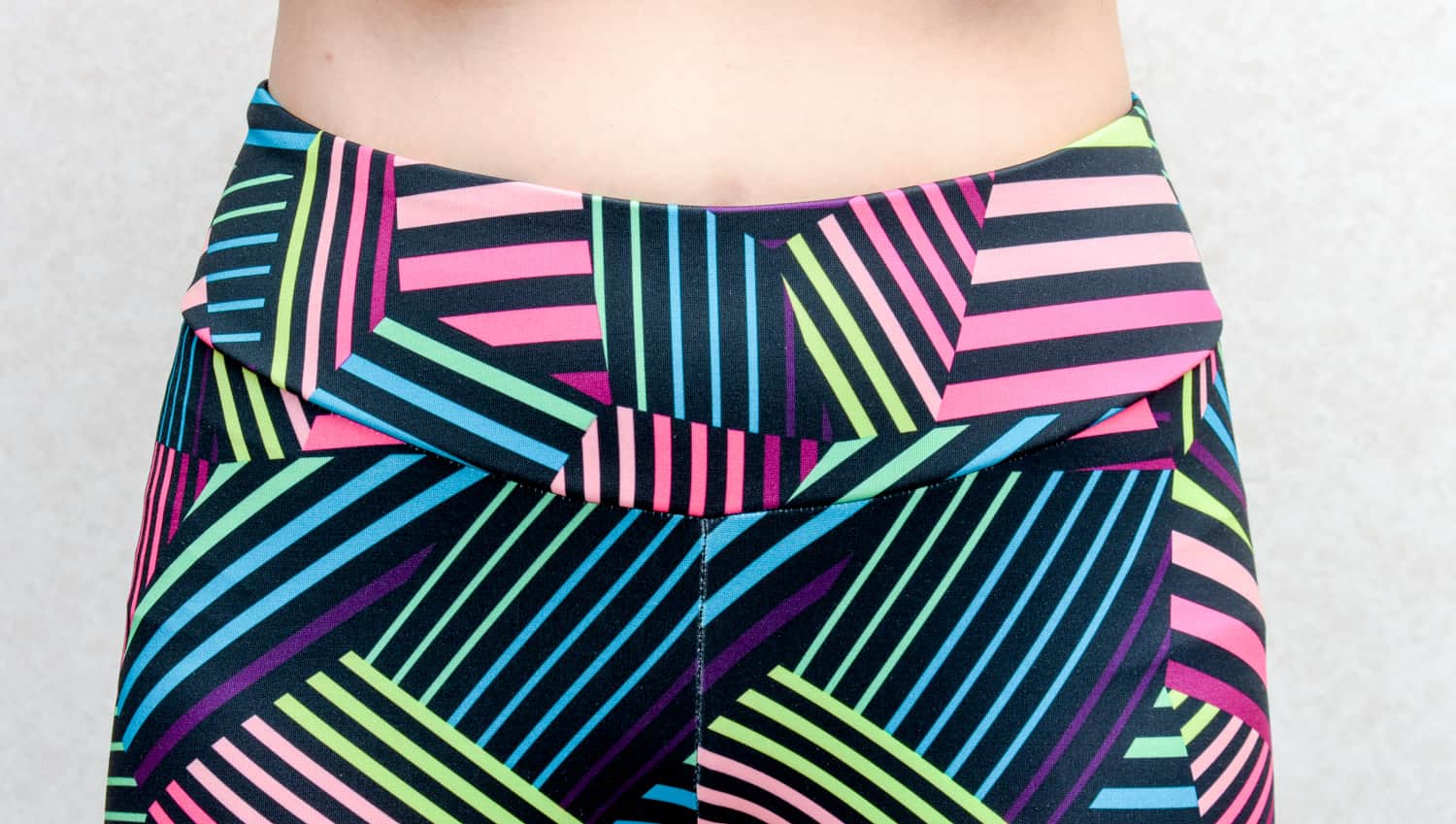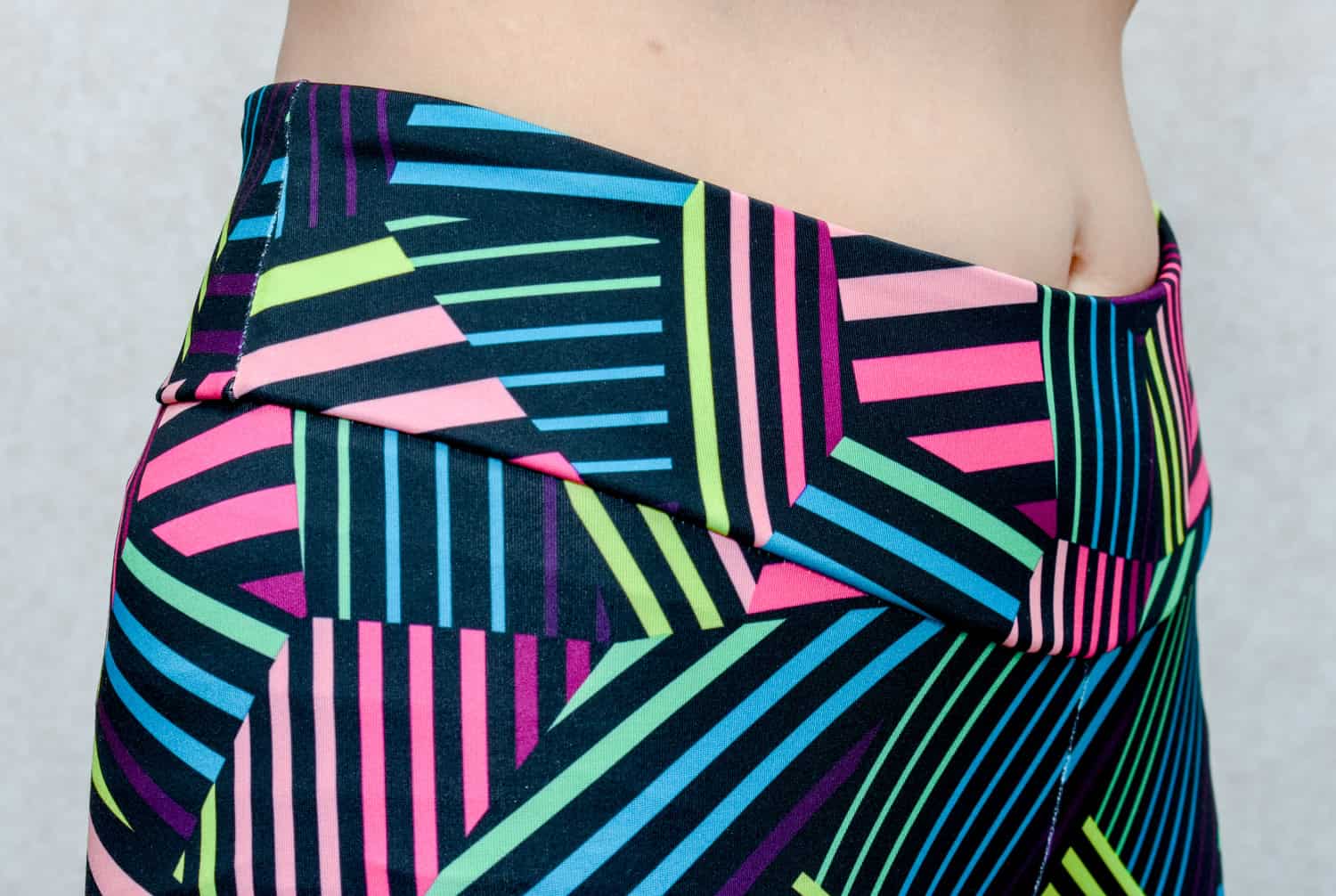 I like my waistband wide and to give the waistband more stability I use underlining in the form of power net (check out my tutorial to see how it's done). I also have stitch narrow elastic in the waist seam for that extra hold.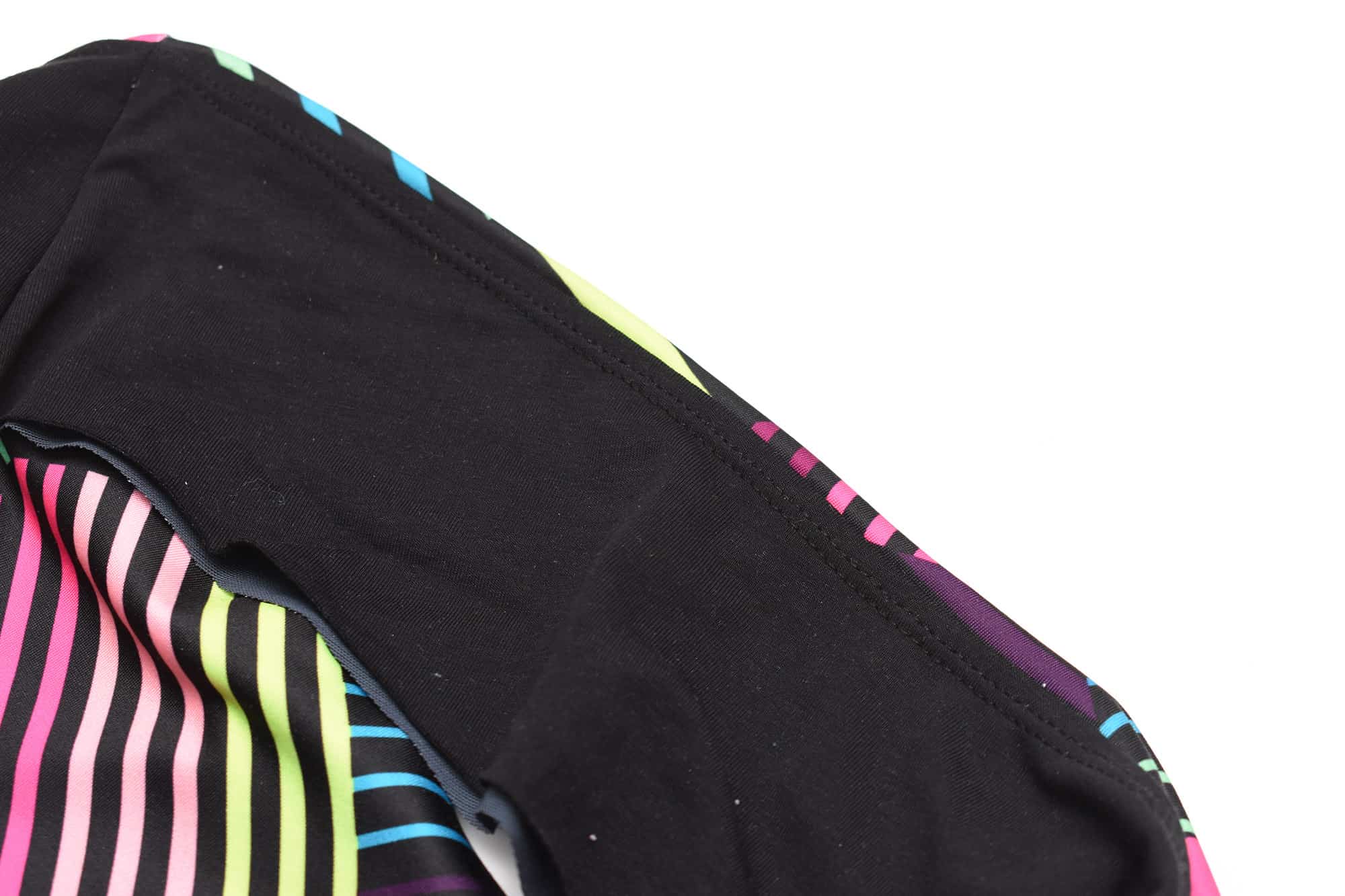 Here you can see the grey layer of power net peeking through before I attach the waistband to the leggings. I use Supplex to line the inside of the waistband, and the seam is stitched down using a narrow coverstitch.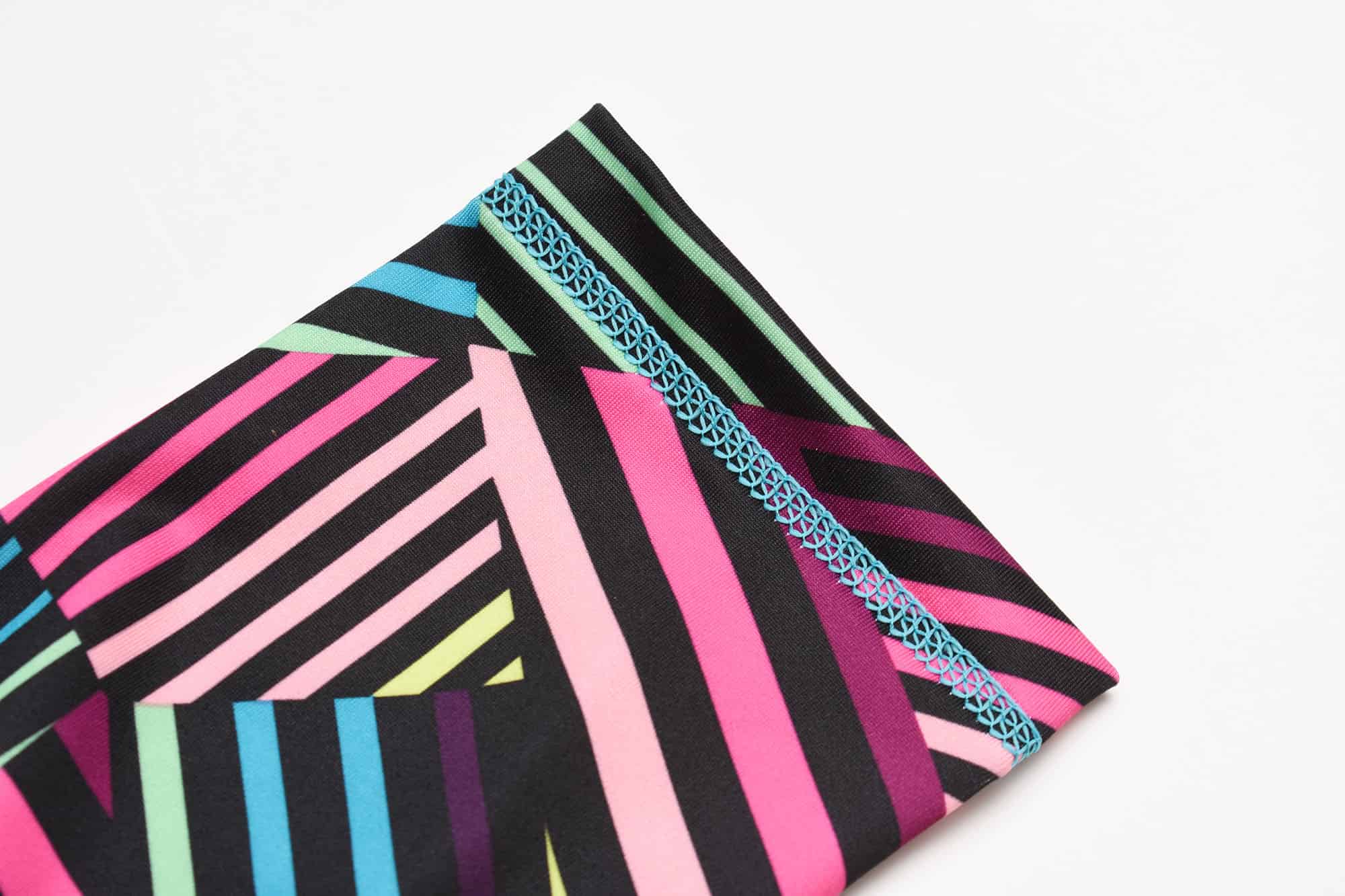 Reverse coverstitching. The hem is done using reverse 3-needle coverstitching, with woolly thread (I'm using Madeira Aeroflock here).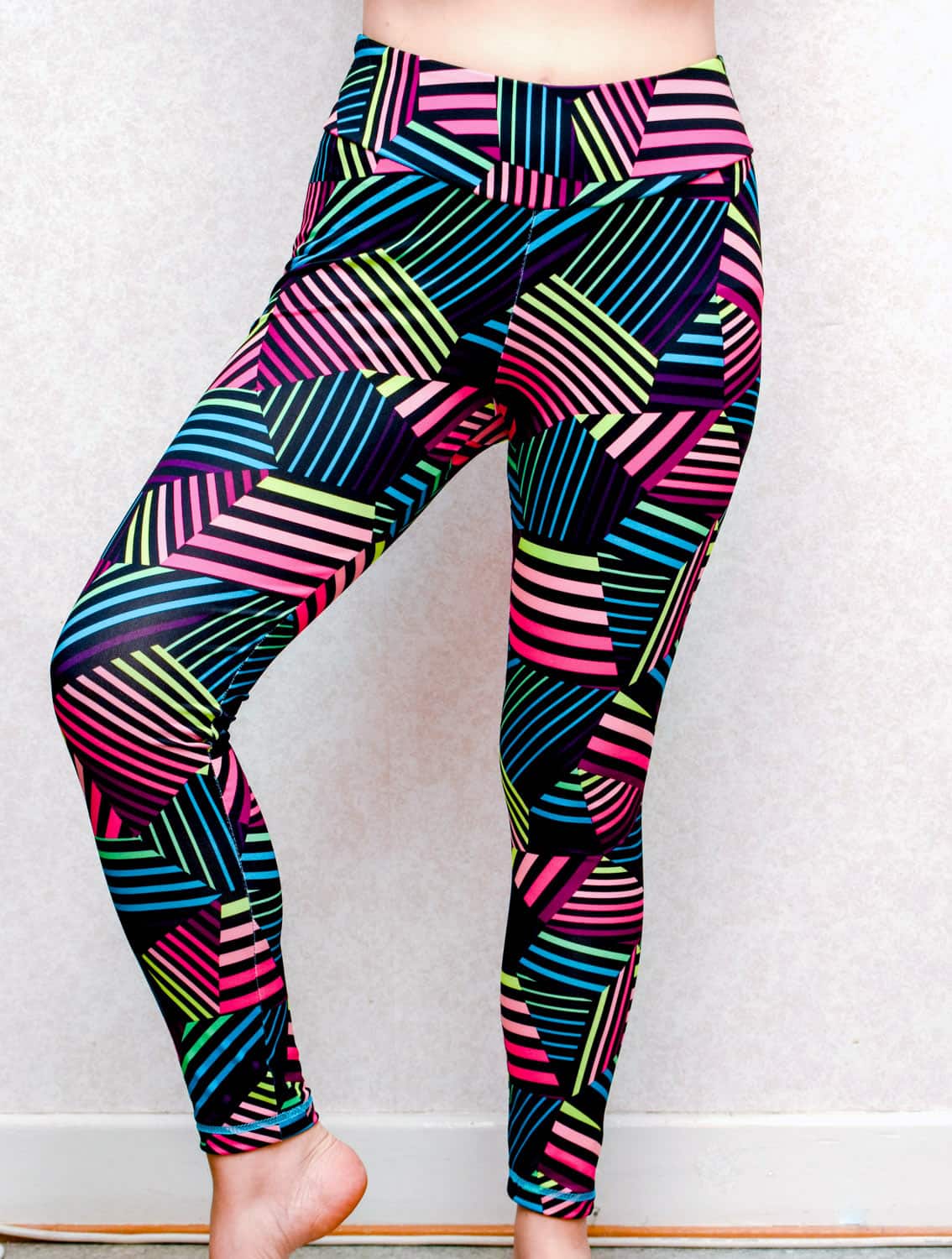 Overall I'm super happy with how the leggings turned out. Both in terms of fabric choice and how they fit. Leggings are really a great way to start if you want to start sewing your own activewear. They are quick to make and if you like, you can let the fabric do the talking instead of adding lots of complicated details.