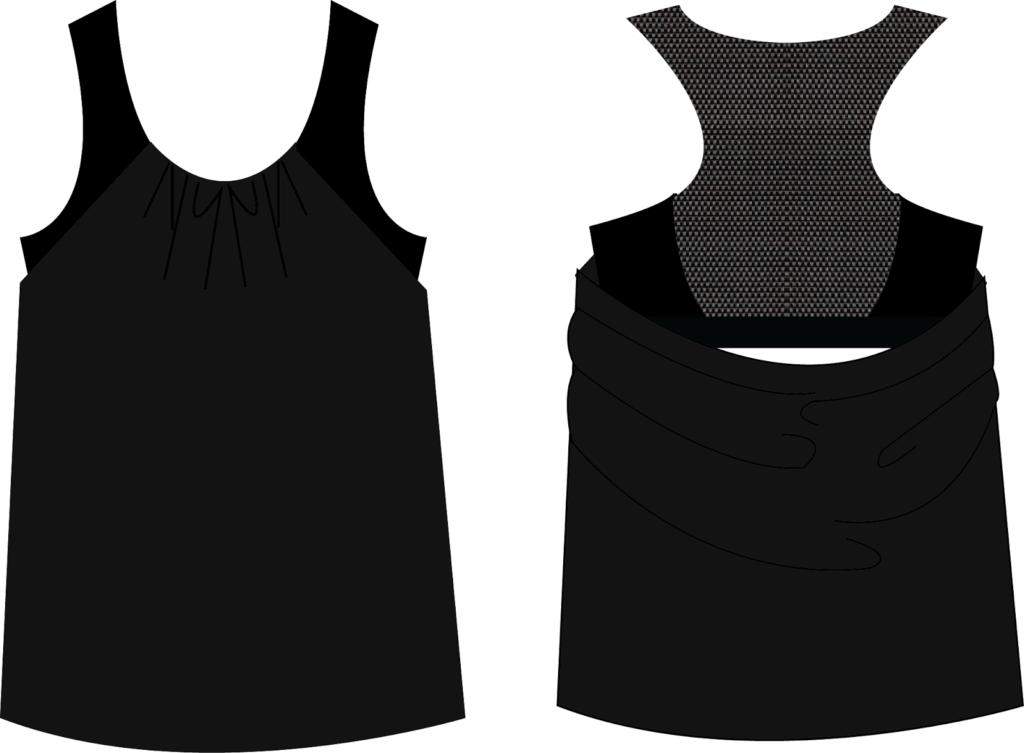 I've haven't made a new yoga top in a few years now, and the ones I got are starting to show some wear and tear. So it's high time to get a new one. And since I'm still on a fabric stash reduction quest, hitting the stores and buying a top is not on the radar currently. Plus the options available here in Sweden are so boring for the most part.
I've been mulling this design for quite a while, and the result is an amalgamation of many different inspirations. Plus it is limited by the fabrics I have in my stash, The bra will be made of black supplex with a power mesh back insert. I will probably add a wide waist band or make some kind of draw string solution to keep the top from riding up. As for the bodice I will use a eco-friendly modal fabric that I think will be perfect for a yoga top.
I had originally planned to enter this in the Pattern Review activewear contest, but I'm not sure I will be able to make the February 15 deadline since I haven't even figured out all the kinks in the pattern yet, much less begun sewing the top. I've done my first sample and ended up having to redraft pretty much each pattern piece. I am about to make a second sample now and hopefully this one will be good enough. Stay tuned!