The Dress
In June, my 19 year old daughter Stella is graduating from the Swedish equivalent of high school and she asked me to sew her graduation dress. Traditionally, the Swedish graduations dresses are white, but it is certainly not mandatory (mine was salmon coloured for instance). But she actually wanted white and we managed to find a beautiful off-white pique from Chanel (!). Yes, we are blessed to have a store in town that sources fabric from European designs houses.
The Inspiration
She showed me these inspiration pics which made me chose the Simplicity 4070 pattern, which I have created two times before, I used it both for my own wedding dress and a custom wedding dress order. It's a great template for making pretty much any type special occasions dress and the princess seams make it easy to alter the fit.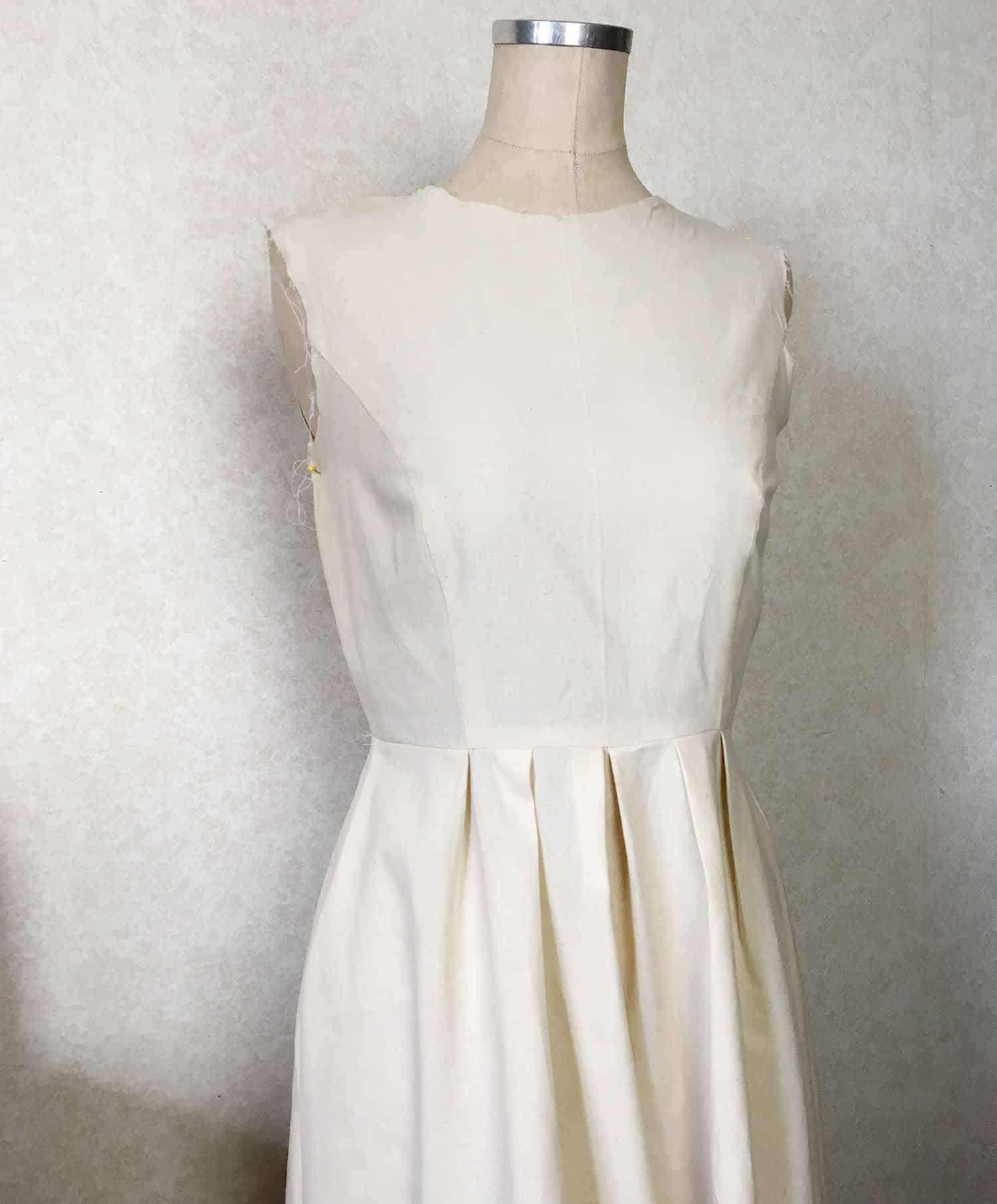 The muslin
We have done the first fitting and the dress needs some alterations. I have never sewn anything fitted for Stella before and was pretty surprised to discover that we have very similar body types and thus have pretty much the same exact alteration needs. Just like me, she cannot find fitted garments in stores that are wearable, mostly due to us being way shorter and curvier around the waist and tummy than the Swedish average.
We also have the same swayback plus a rounded and narrow upper back which results in lots of gaping fabric in the back. So it feels really good to have the skills and understanding of how to adjust for these things, since going to stores and feel defeated is not a fun experience, wheater you are a teenager or a woman in her mid-forties!
So this is a project I will work off and on now during spring when she is available for fittings. She is actually going to South Africa for almost a month now, as part of her school program, working as a tour guide at a nature reserve. And after that, she is going to Austria for a bit. Yes, I have a very independent, adventurous and grown-up daughter!