My Spring Stash Busting project is tagging along and I'm about to make garment number two (the silk/cotton blouse is now finished). I sometimes lament on the blog that I always gravitate to elaborate garments, especially when it comes to knits. But for once I think I have picked an easy project. An open cardigan pattern from Knip Mode/Fashion Style issue 7 2016. I don't think a pattern can be much easier really, just a shawl type of collar. Though I will add some pockets that runs from the side seams to the collar seam. Let's just hope it won't fair as bad as the last time I did a similar cardigan with pockets…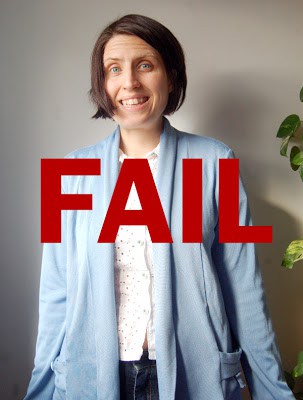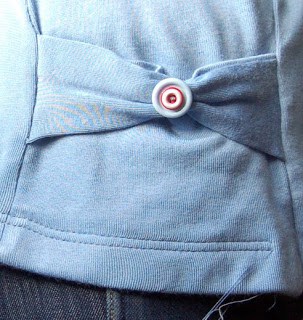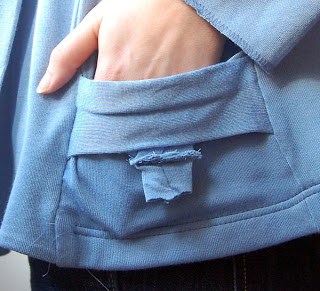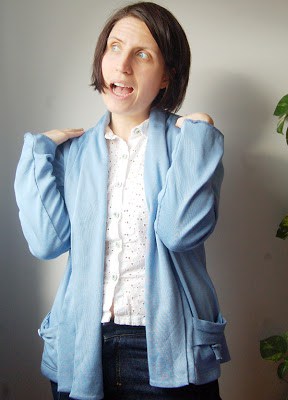 I blame the fabric and some really bad design decisions on that atrocity.
Anyways, with this beautiful (and stable sweater knit) from an unknown Danish fashion house I think I will do better this time!
Also I'm doing Me-Made-May this year too (for details, check out So, Z0's blog post) Since I'm already wearing me-made garments every day already (I buy around 5 garments a year, with the exception of underwear which I don't sew at this point) my pledge is to make May a month where sewing is a priority. Lately it has been less so, for my standards at least. So my goal is to finish the rest of my spring wardrobe, which is a bit of stretch goal, since A: it involves trousers and B. I'm travelling two weekends in May. But at least having a goal will most likely help me get more things done. Also I'm posting daily outfit pics on my Instagram account in May if you want to see my makes in a real life setting :-).