This is the final installment of my Back to Basic wardrobe staples project. A tight fitting mock turtle neck sweater in an organic rib knit wool/cotton mix. Again this fabric is from Stoff & Stil's organic collection and is a pretty nice fabric if I may say so. No itch and has a retro 60's vibe that I'm very fond of.
And for once, I've picked a simple quick project without any elaborate details and other stuff that I usually tend to add to my makes. When I picked garments for my basic wardrobe I looked into what RTW garments that I use and love. And one was an old rayon/lycra turtle neck sweater that I wear a lot during the colder months. So I knew I needed to make something similar, but more classy looking  compared to the rayon sweater that is washed out and shapeless.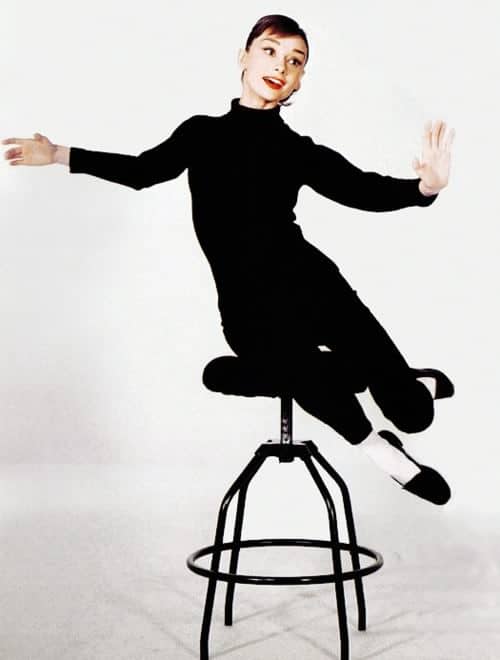 I also wanted a vintage vibe, inspired by the turtleneck sweaters that Audrey Hepburn wore in the promo shots for Funny Face. After this I might do some more out there stuff again, but I will say that working with basics has been a pretty rewarding experience, because I know that I will get so much wear out of these garments. Plus I'm very happy to have been able to use only organic fabrics, which is a nice bonus!