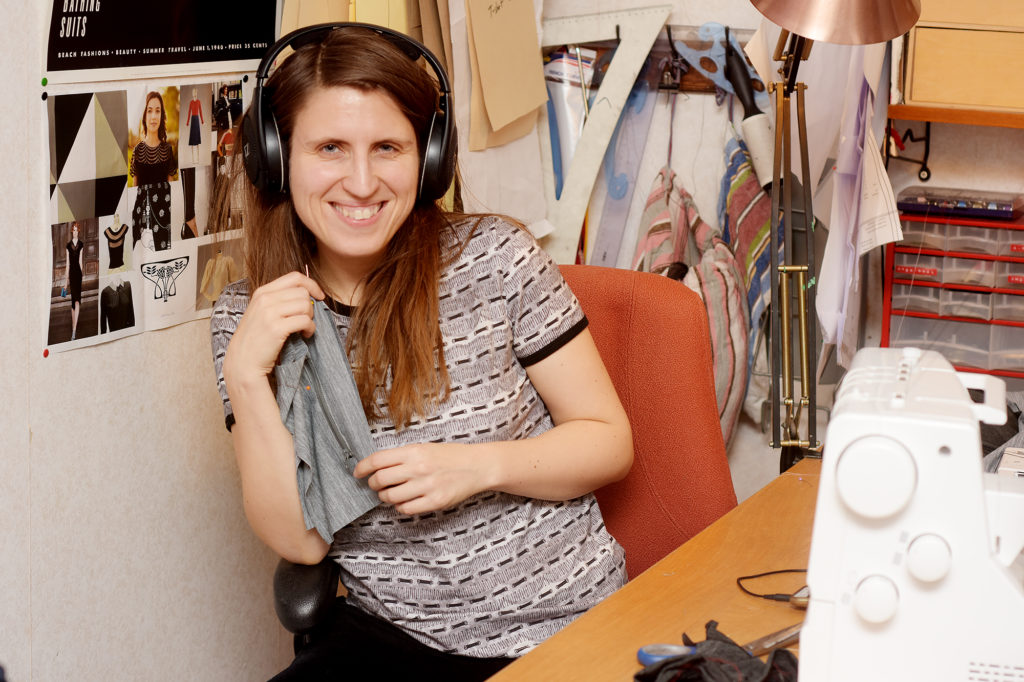 Sorry if the title is a little pretentions, I blame it on my limited English vocabulary! Anyways in this post I take you along an afternoon and evening dedicated to sewing. As I talked about in my latest video I've moved a lot of my sewing to the weekends, because that's when I can fully concentrate and am less prone to making mistakes.
So lets take a look at what happened on a Saturday dedicated to sewing!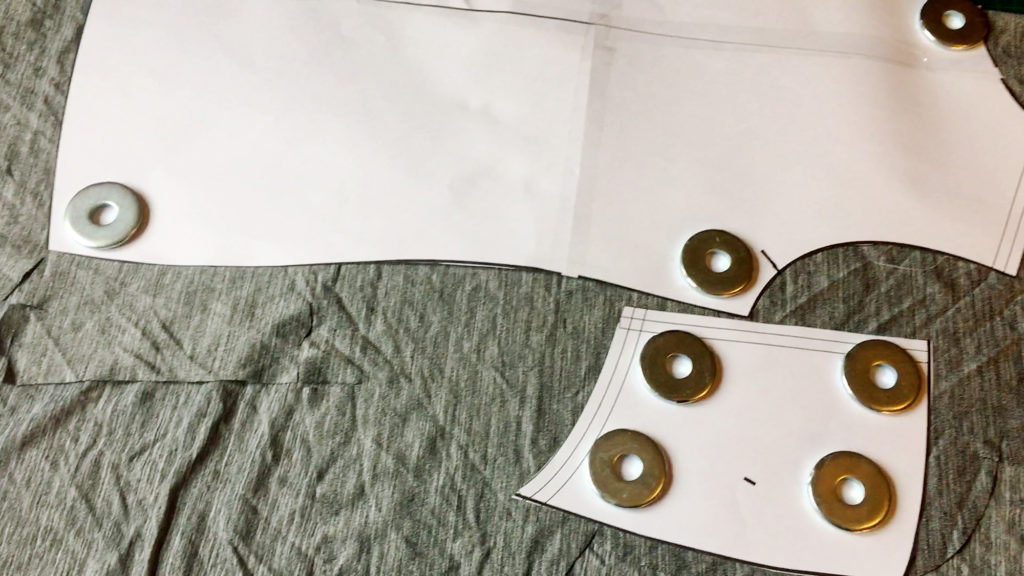 14:00 Cutting fabric for my running t-shirt
I had originally planned to use a darker fabric for the t-shirt, but had an epiphany when I was about to fall asleep one night and decided to go for this grey fabric because it's softer and drapes nicely. This was the first time I used my new pattern weights, which are just big heavy metal washers. Love them!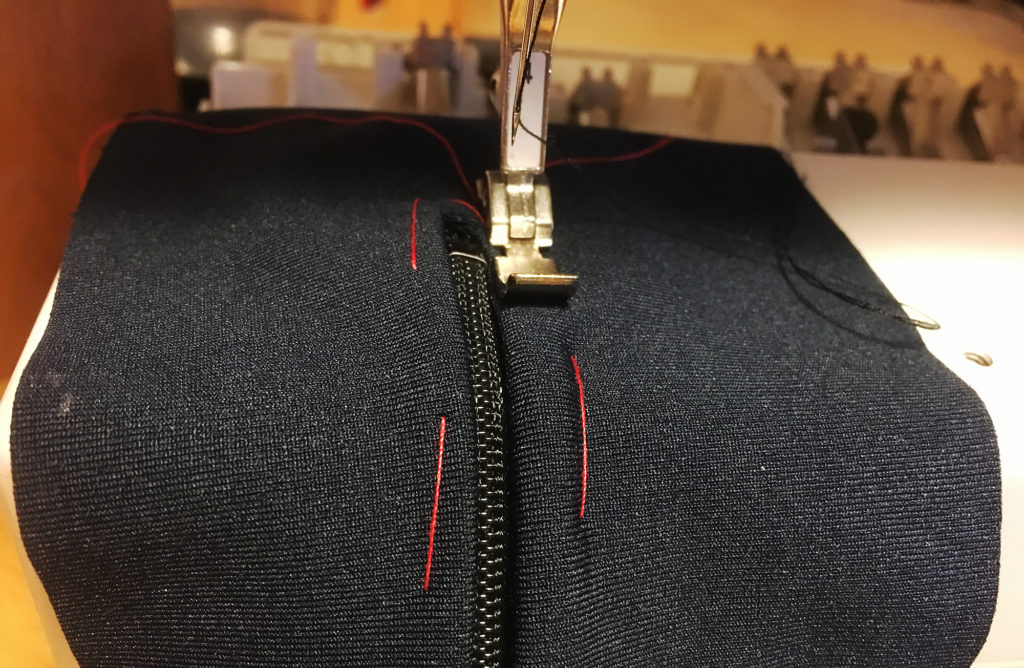 15:00 Testing zipper applications
The t-shirt will have a zipper pocket so I decided to test two ways to insert a zipper in knit fabrics. This is the traditional method using a stay, and is the method you'll find in most sewing books. It provides great result but is fairly bulky and involves a lot of steps.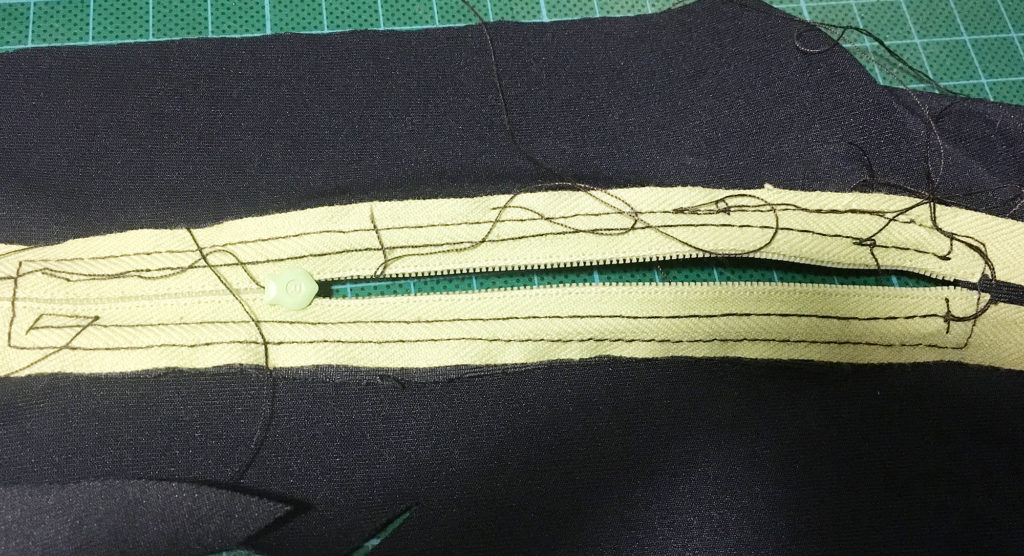 16:00 Testing a RTW zipper application
This method doesn't use a stay and is less bulky. But it's also quite cumbersome to understand. I basically had to do some reverse engineering on a pair of old workout leggings to understand how it's done.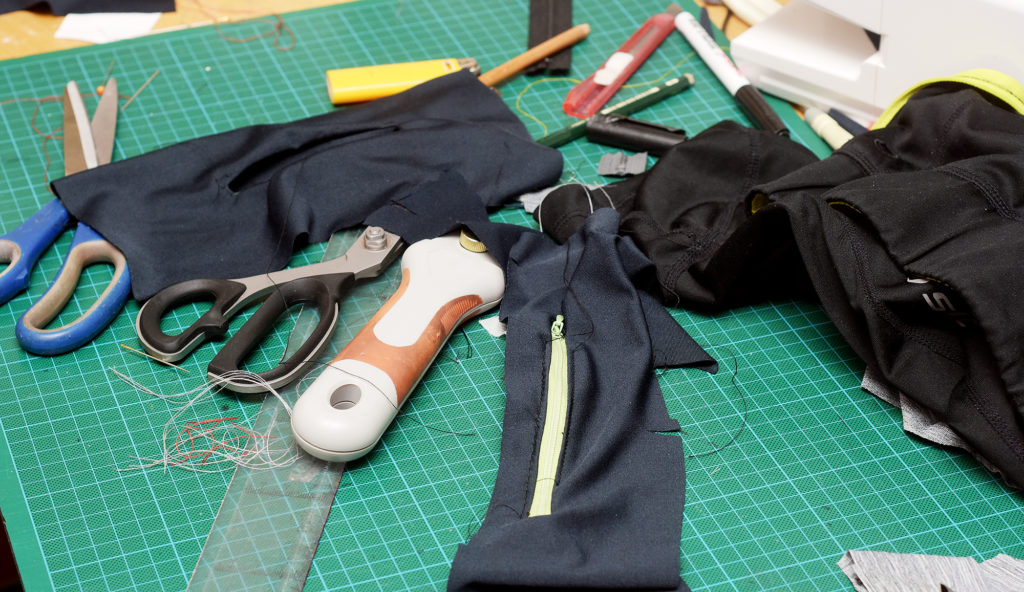 17:00 Testing is done and my sewing table is subsequently a mess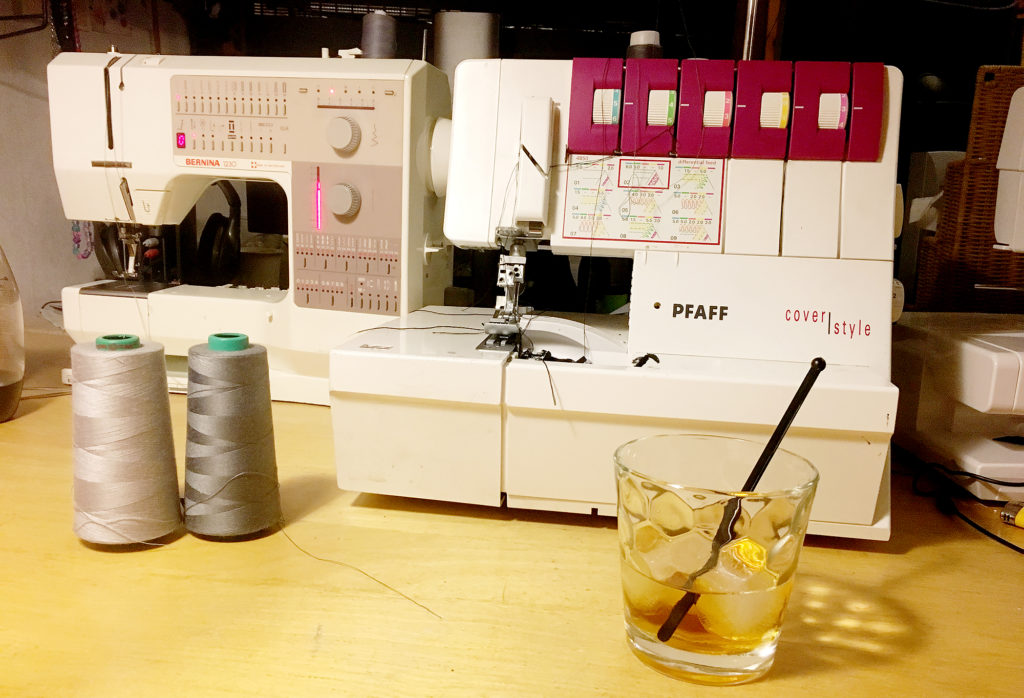 19:00 A clean sewing table and a drink
Before I start on the real project I find that cleaning my table really helps getting me in the right mindset. And yes there is also a drink on my sewing table – my husband has become a very dedicated mixologist lately and each weekend he makes drinks that I blindtest and review. He then puts the review and the recipe up on Facebook.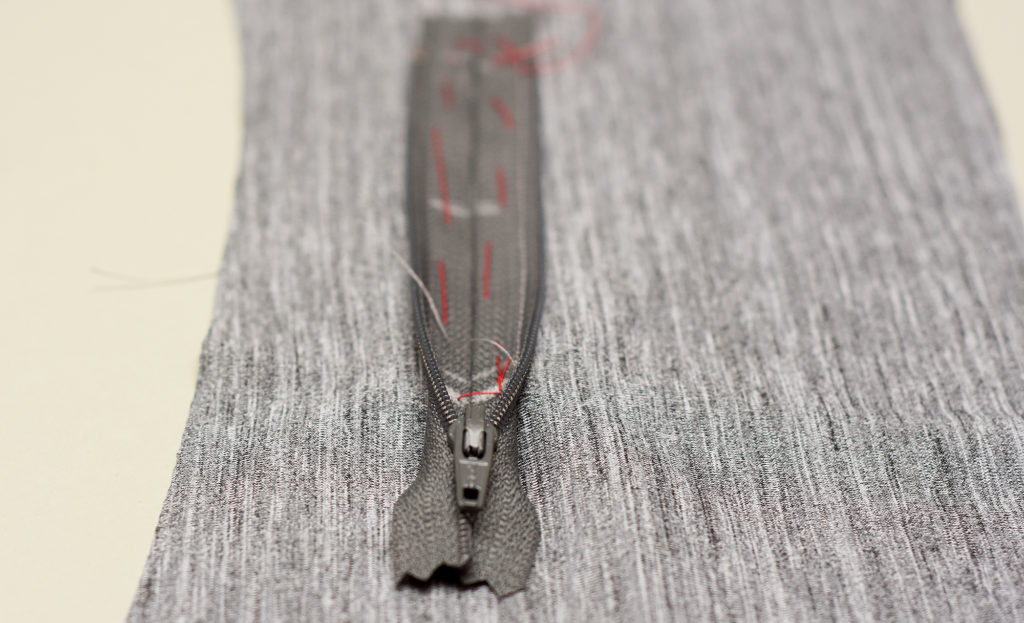 19:30 Time to start sewing the real deal
I've decided to use the industrial method for my pocket and this is how it looks in the beginning stages. As you can see I love basting, it's the best way to attach things, I prefer it over needles!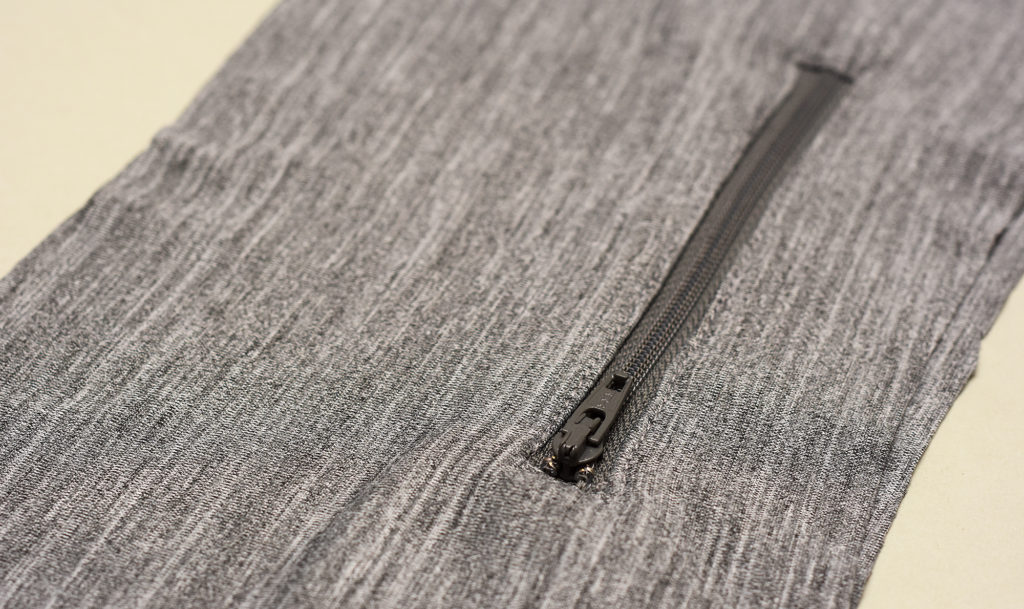 20:30 The finished pocket
Yes it took me all night to attach one zipper, but as I've talked about before it's part of my new approach to sewing where I try to be more deliberate and meticulous with my craft.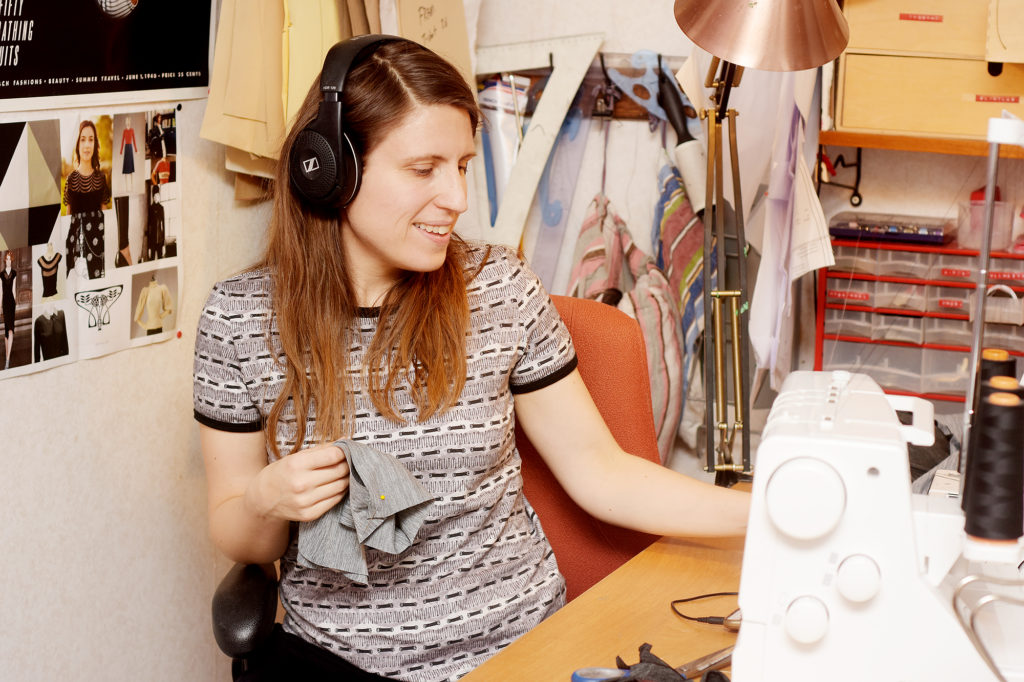 21:00 Starting to work on the actual top
Finally I can make this top happen! I always do the tricky bits like welt pockets and other details before I sew the side seams. It's easier to work on the flat plus less heartbreaking if it doesn't work out.
So that was roughly my sewing Saturday!