Spring is in the air in Sweden and I finally feel that coveted burst of energy that comes with the sun and (sometimes) warmer weather. Lots of things are going on currently, and here comes a little round-up of the current state here at Last Stitch.
I've done a gallery page where you can see all my makes in an easy manner. This was a suggestion from a co-worker and luckily it was a pretty easy thing to make in my WordPress theme. You'll find it in the header menu under Categories/My Makes where I also have other often searched categories. 
I've also added a new podcast to my Big list of sewing podcasts: It's Crafty Planner which features interview with people from various creative pursuits, including garment sewing. The theme for May is actually clothes sewing, so if you haven't now is definitely the time to check that podcast out.
I'm participating in Me-Made-May and am posting (near) daily outfit photos on my Instagram account. If you want to see my looks in another setting than my trademark white wall (heh!), then check that out.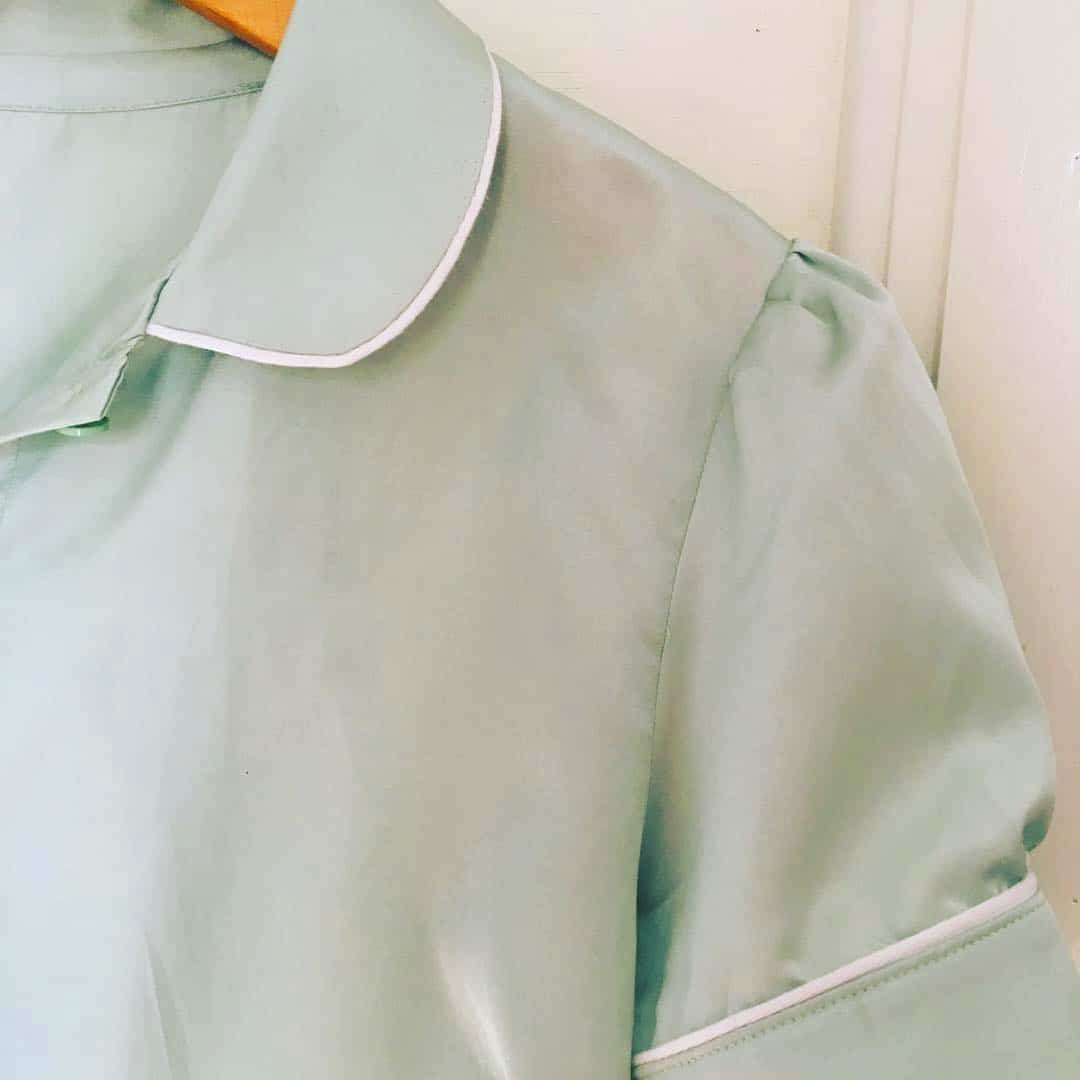 And finally, a little sneak peak of my progress on my stash busting spring wardrobe. I finished my Burdastyle silk/cotton blouse and am currently working on the Knip Mode cardigan. I went really slow with the blouse, because the fabric is a little tricky to sew and I wanted to add a lot of detailing as usual. I think my quest to improve my sewing skills with deliberate practice  is finally paying off. Especially the finishing has seen a lot of improvement. Still ways to go, but I love the feeling of seeing my skill set growing.