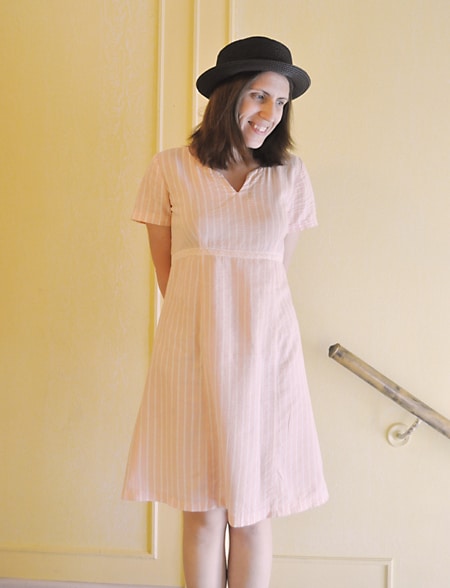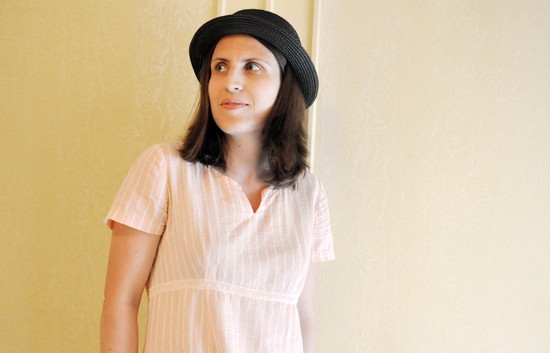 Today the summer heat came back which means that I can:
A. Wear one of the zillion summer dresses that I have made over the years
B. Finally use the black straw hat that I bought in Stockholm a few weeks ago
The dress, which is made of vintage pink and white seersucker, I wore the whole day. The hat only for an evening trip to the store. But tomorrow I will wear the hat to work too. I have worn sun hats since I was 16 – that was when I decided that I wanted my skin to look pale rather than tanned. While I still prefer pale skin over tanned, I am much less rigid about that nowadays. But I still don't go out in strong sun without sunglasses and a hat – and I hate frying in the sun, you'll always find me in the shadow. Even though, admittedly, I sometimes feel a bit like Greta Garbo looked when she began shunning the limelight. Luckily I don't feel too self conscious about it!