Red is a great colour that I wear all too seldom. So that's why I'm participating The Little Dress Project, initiated by blogger and Youtuber Runningnstyle. The basic brief is making a red shift/sheath dress using a red fabric. I got three different vintage patterns that all fit the brief and that I really like, but I don't know which one to chose! So I would love to get some feedback on which dress that you like the most!
In the video I also talk about wanting to find a luxe fabric with a surface such as crepe or pique. What I imagine is the sort of fabric that Victoria Beckham uses for many of her signature dresses.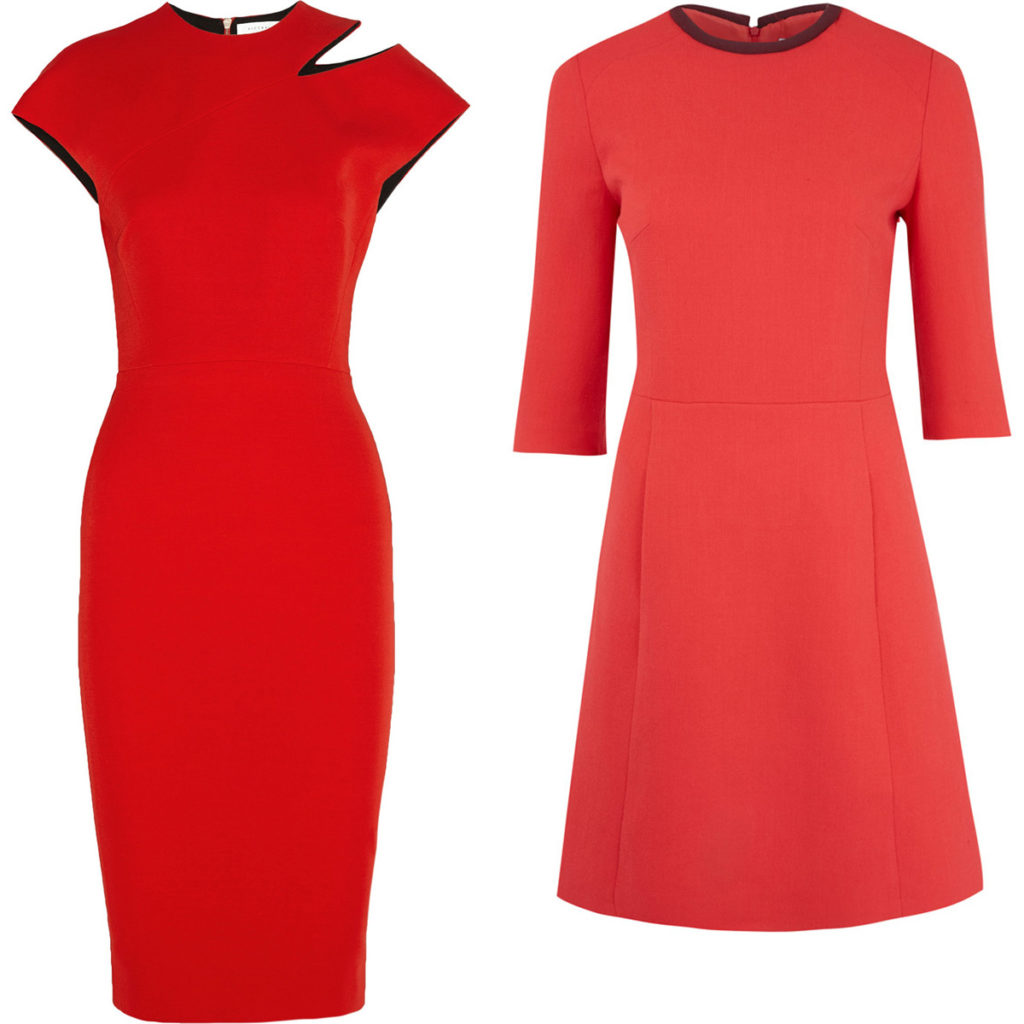 Wool and silk crepe dresses from Victoria Beckham
I don't want to make a shiny glossy dress because I figure I won't ever wear that one. Instead I'm opting for a more restrained style, but still festive when it comes to splurging on the fabric.
I also talk about fabric shopping in Copenhagen in video, and I've done a shopping guide with some of the best fabric stores there.
If you want to se more participants search for the #thelittlereddressproject tag on Instagram.
So that's the premises of my dress plans. So which dress do you think is the best one?