9 times out of 10 I either buy fabrics with a very vague plan. Or I don't really have a plan at all, I just fall in love with print or something else that makes the fabric unique. Then I let the fabric speak to me until I find the right project.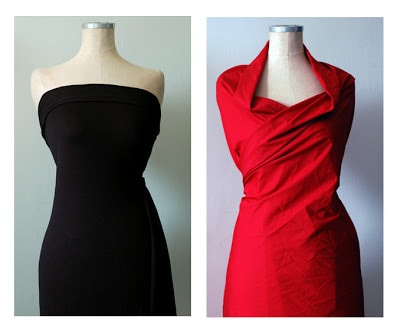 I made an Instagram post about this topic a while ago and asked if others also start with the fabric or rather begin with a specific project/pattern in mind and then buy the fabric. I got some really interesting and thoughtful answers to my question – there are many approaches when it comes to planning our sewing.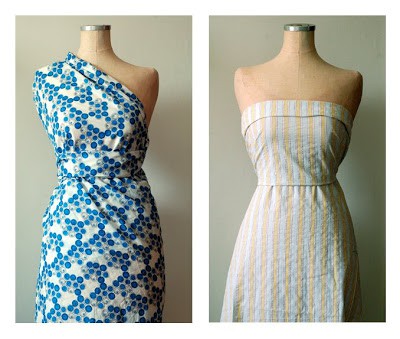 That made me think about how I often buy fabric with one kind of project in mind, but then end up making something completely different. In fact I often let a fabric whisper to me for years before I find the perfect pattern. So I went through my makes on my blog and picked out a few examples on how this works. So lets take a look how my plans sometimes can change drastically!
Silk/cotton sateen fabric (bought in 2009)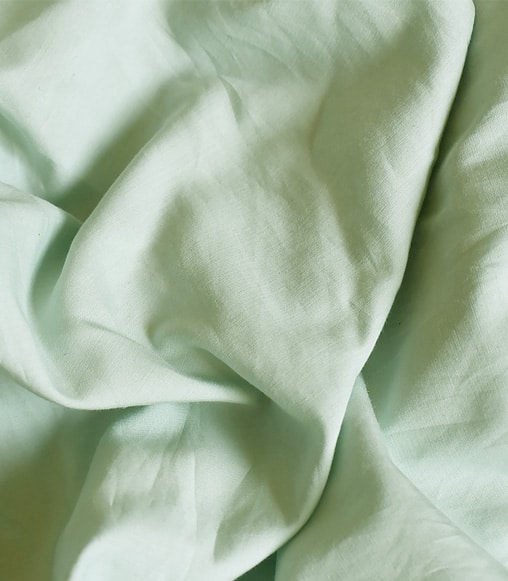 Plan
Back in 2009 I blogged about how I ordered a sage silk/cotton sateen from Robert Kaufman that I hoped would be the perfect fabric for a project I had been thinking about since I was a teenager – a copy of this zipped blouse that Hedy Lamarr wore in a photo and that was explained how to draft in the first ever pattern making book I bought.
Reality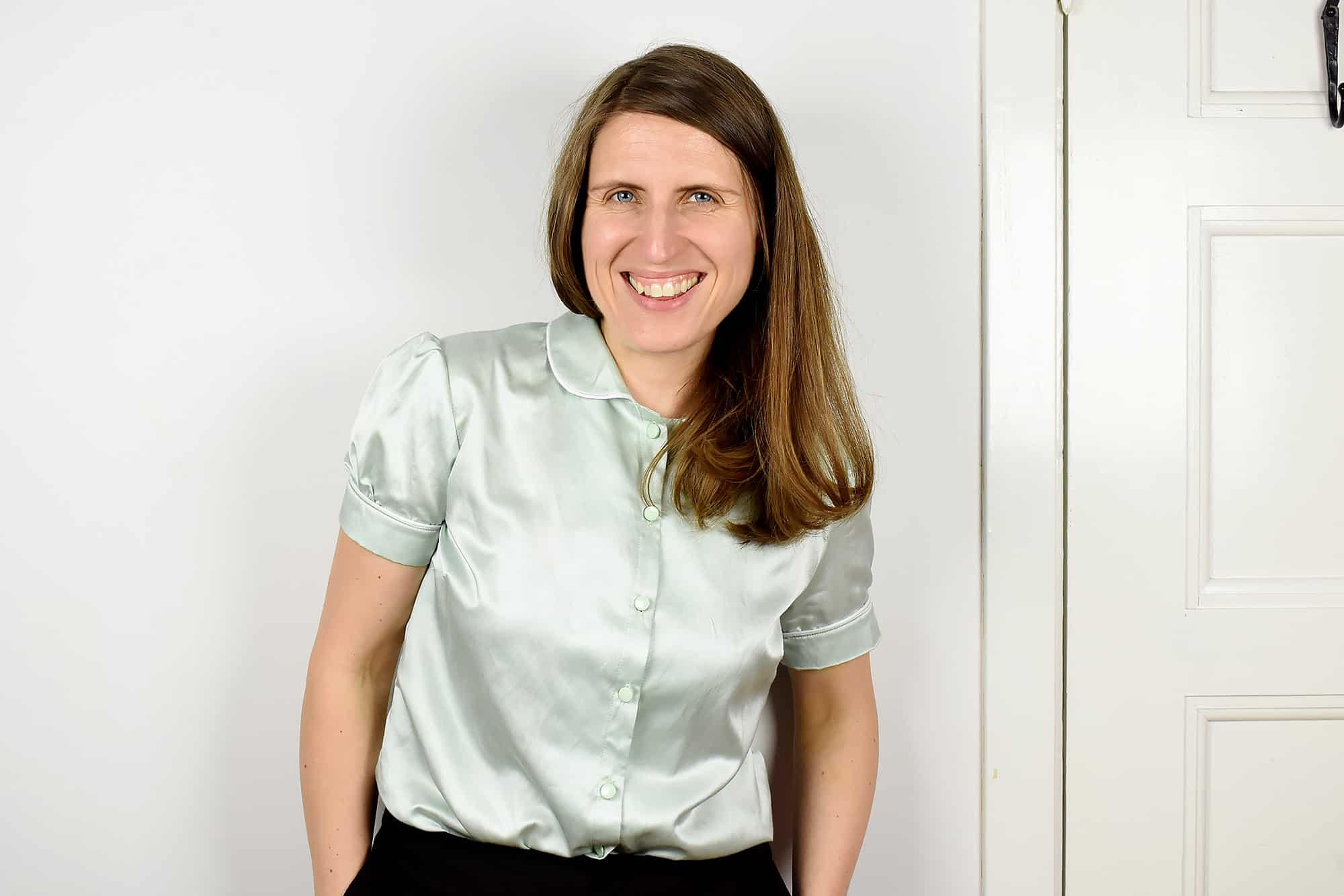 Almost 8 years later I finally used the fabric – but ended up making a puff sleeve Burdastyle blouse with piping instead. That doesn't mean that I've given up on the Hedy Lamarr top, but I realized that the fabric was wrong for the project – I need something crepe-like with a structure and softer drape, like those rayon fabrics that are found in vintage dresses from the 40's and 50's.
Cotton/poly burn-out fabric (bought in 2010)
Plan
2010 I bought a cotton/poly burn-out voile and my plan was to use it for insets on a romantic, vintage looking cotton voile blouse. But I never found the right pattern for that.
Reality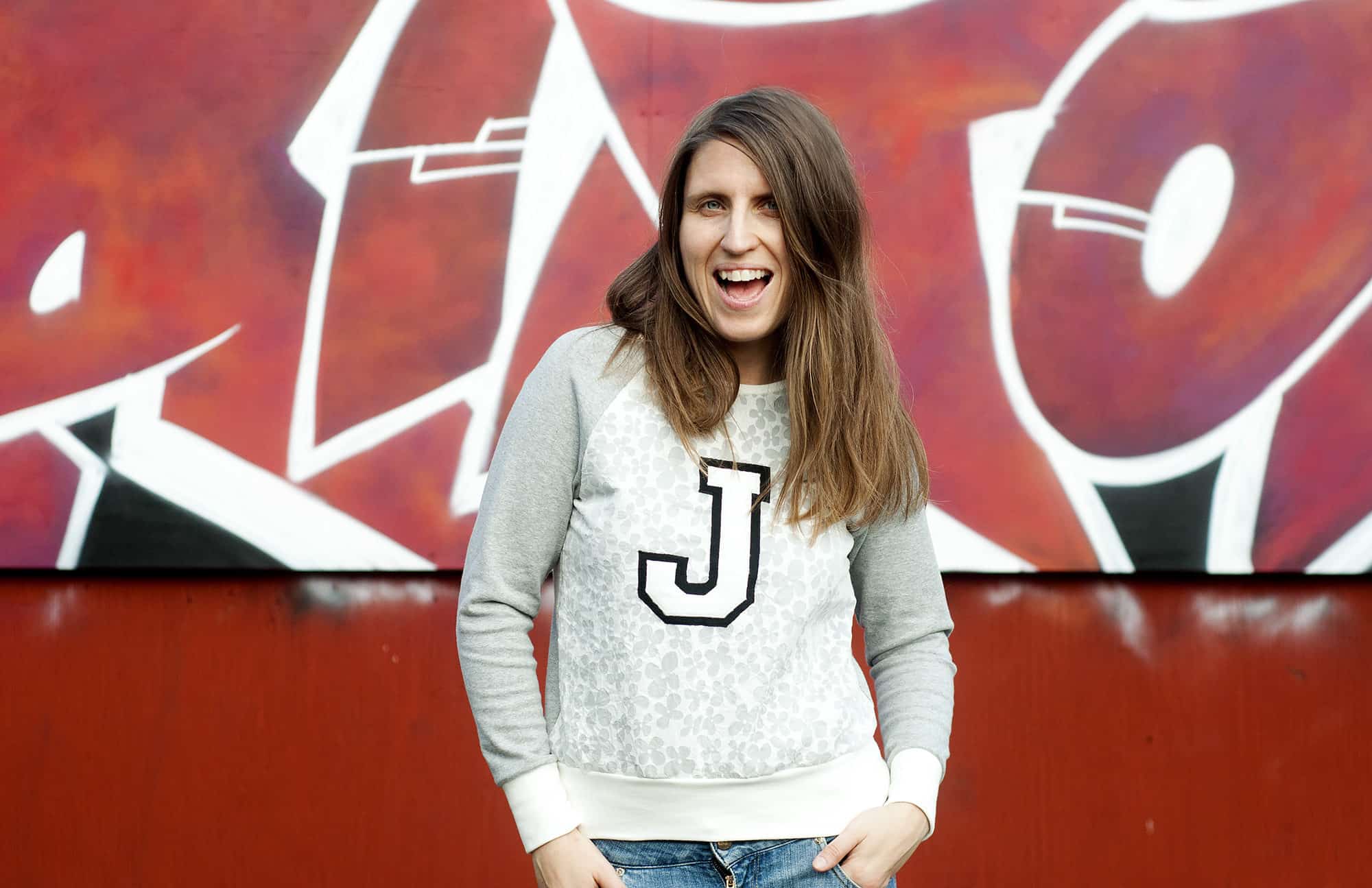 Six years later the fabric ended up on a college sweater instead! Quite a departure for sure, though I love the end result.
Sherbet colour embroidered cotton voile (bought in 2012)
Plan
Back in 2012 I bought this beautiful embroidered voile at a fabric fair.  The plan was to make a maxi skirt with a lot of gathers, so luckily I bought a lot of fabric.
Reality
Soon the idea of a maxi skirt lost its lure on me. So I spent almost four years looking for a pattern that would be the perfect match for such a special fabric.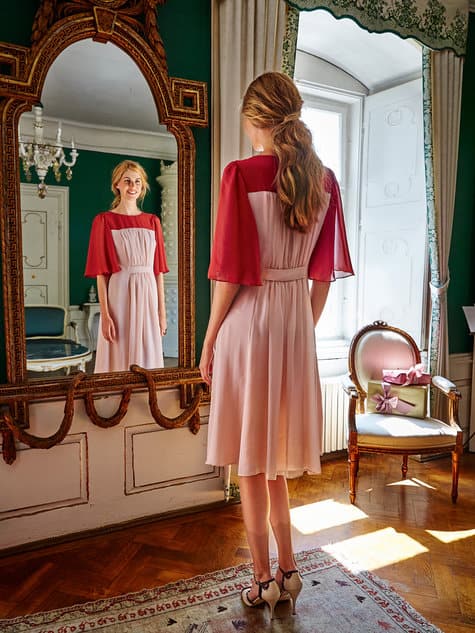 Then in 2016 I finally found it, a dress pattern from Burdastyle.
Now this is one of the most cherished dresses in my collection.
Grey wool jersey (bought in 2013)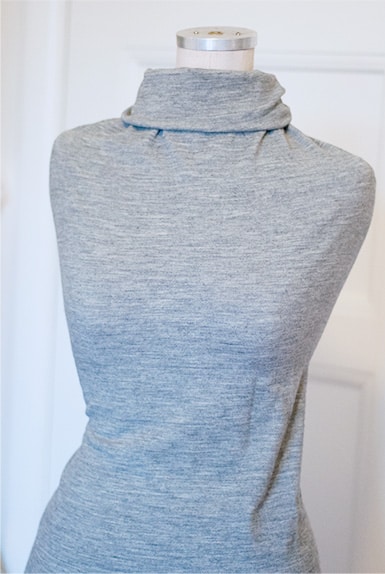 Plan
Pure wool knits are hard to come by in Sweden, so when I found this fabric I felt it would be the perfect choice for an updated version of one of my favourite me-made cardigans.
Reality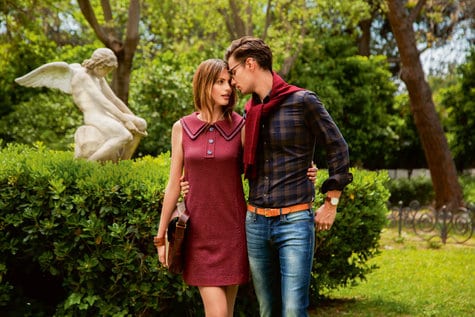 But when I saw this retro looking Burdastyle dress all my cardigan plans went out the window! I suddenly knew that my wool knit was destined for this shift dress.
Only problem was that I didn't have enough fabric, so I had to employ a lot of little tricks to make the fabric work for this dress. A favourite dress for sure. I still want to make the cardigan though, but I will have to start the fabric search all over.
Cotton seersucker shirting (bought in 2010)
Plan
Reality
I wanted to make a navy sweater jacket lined this shirting fabric. But I never got around to make the sweater jacket (still love the design though, so maybe some day?)
Instead I realized that I already had the perfect pattern for this fabric – a Burdastyle western inspired shirt with puff sleeves.
So these were just some of the examples on how things often turn out very differently from what I had planned. Now I'm curious how it is for you? Do you start with a plan, buy fabric and then stick to it? Or do you rather begin with the fabric and let that be your guide?