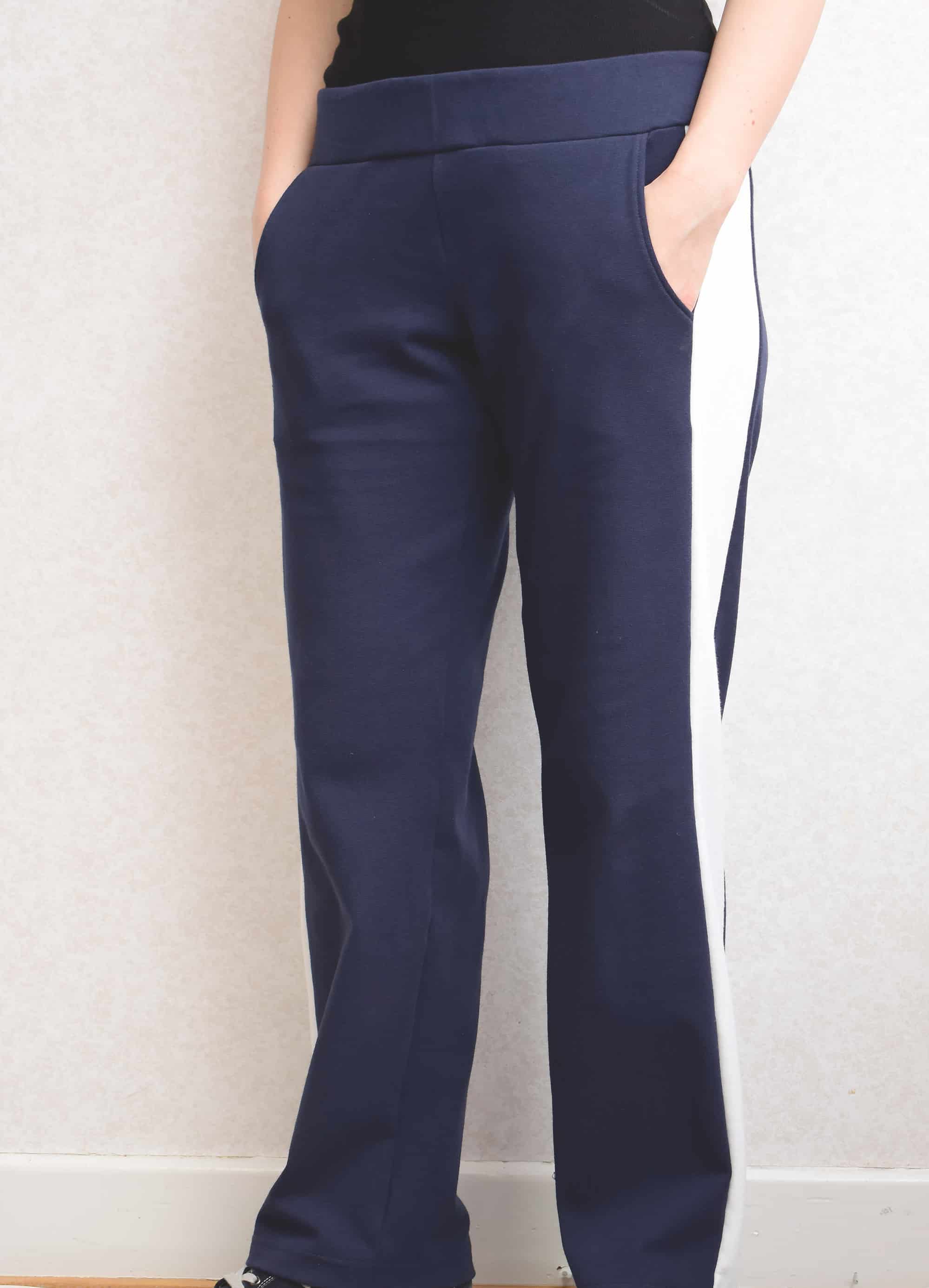 Inspired by
I often look to ready-to-wear for inspiration for my makes and sometimes I simply copy a garment that I like. This was the case with these track pants that are heavily inspired by Tory Burch Sport Colour Block Track Pants. I adore her activewear look, with a lot of colour blocking and a heavy use of blues, white and reds. The brand has a distinct retro vibe too, which I'm all about. In fact I like to think that almost all the regular clothes I make has a certain timeless, vaguely retro vibe about them and sometimes I want to have that look for my activewear too.
The inspiration for my track pants by Tory Sport.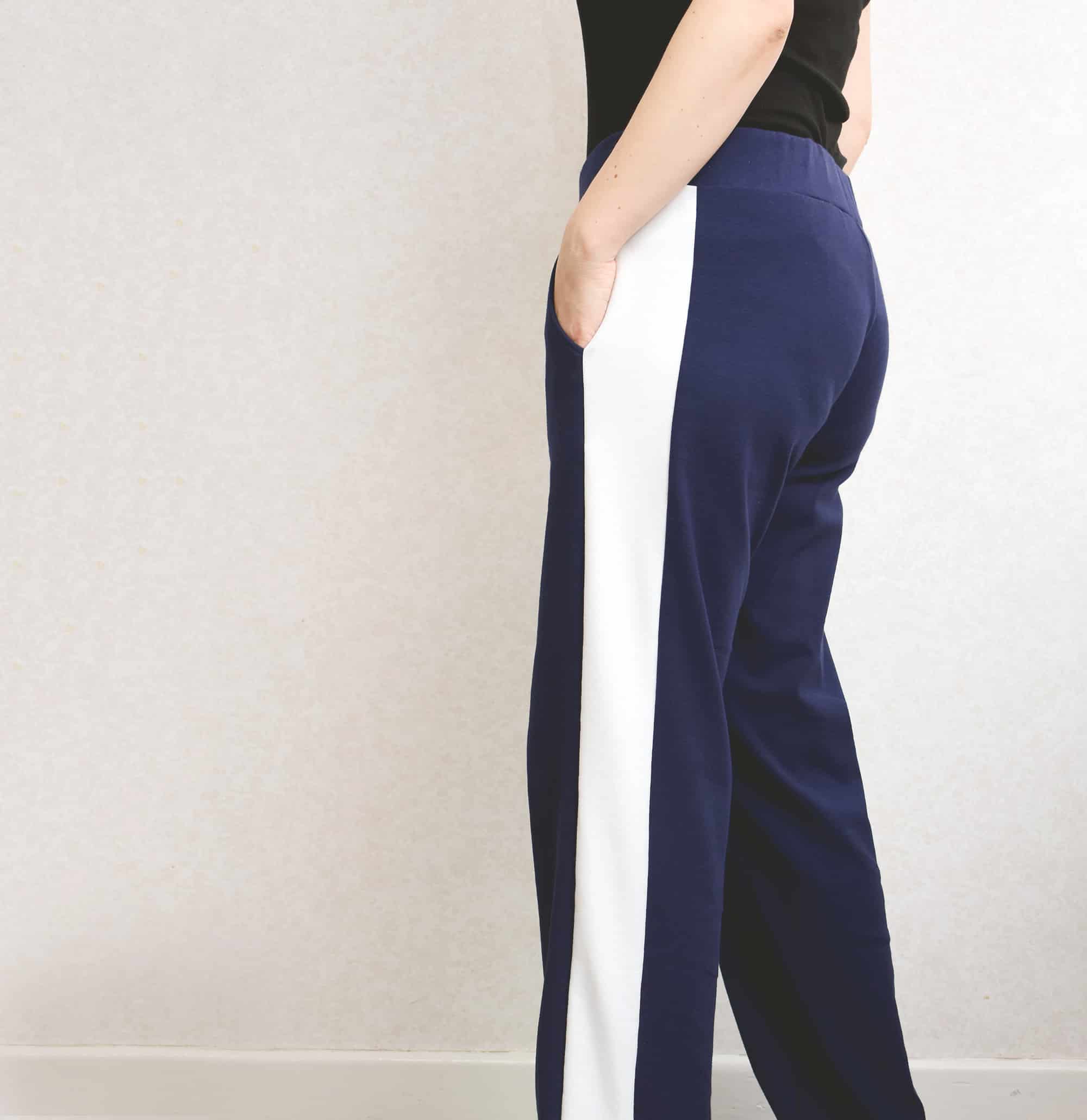 The Pattern
The pants are based on an
old pattern by now defunct German pattern company Neue Mode
 but I did do some modifications. For instance, in order to make the stripe happen I needed to remove the tapered outer seam and make it straight. But a straight outer seam also means a fairly wide hem, unless you taper the inseam. So to make the leg a bit more slim I tapered the inseam more to compensate for the added width in the sides and I'm really happy about the shape.
The fabric I used is a ponte di roma knit, a stable double knit made with a rayon/poly/lycra-mix. This fabric is the perfect choice when you want to make athleisure that looks a bit more refined than regular track-suit fabric.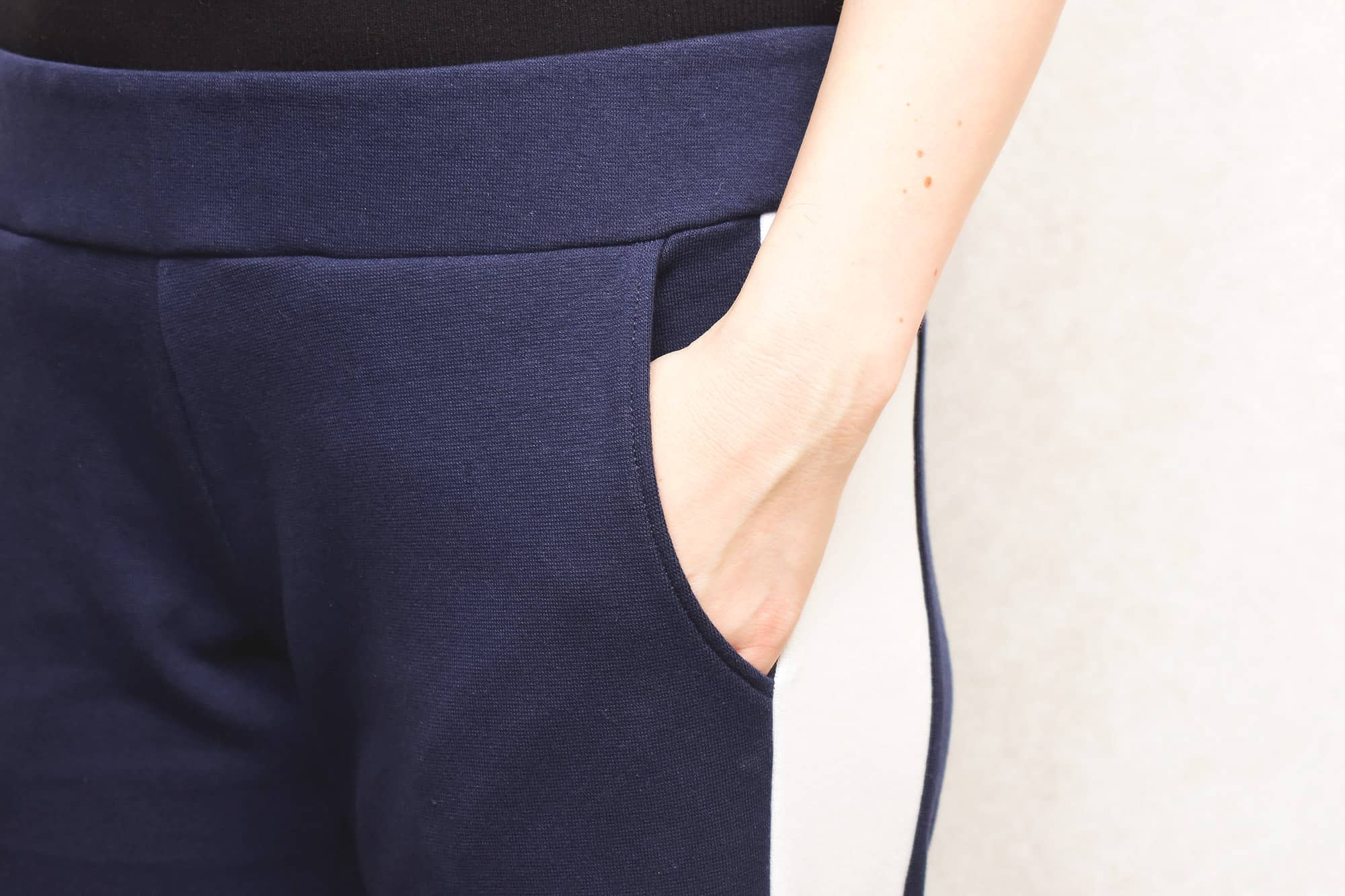 I also added pockets. This is my favorite way to do pocket on knit trousers and I used fusible interfacing to stabilise the curved pocket opening and topstitched using the 3-step straight stitch on my sewing machine as it has some stretch.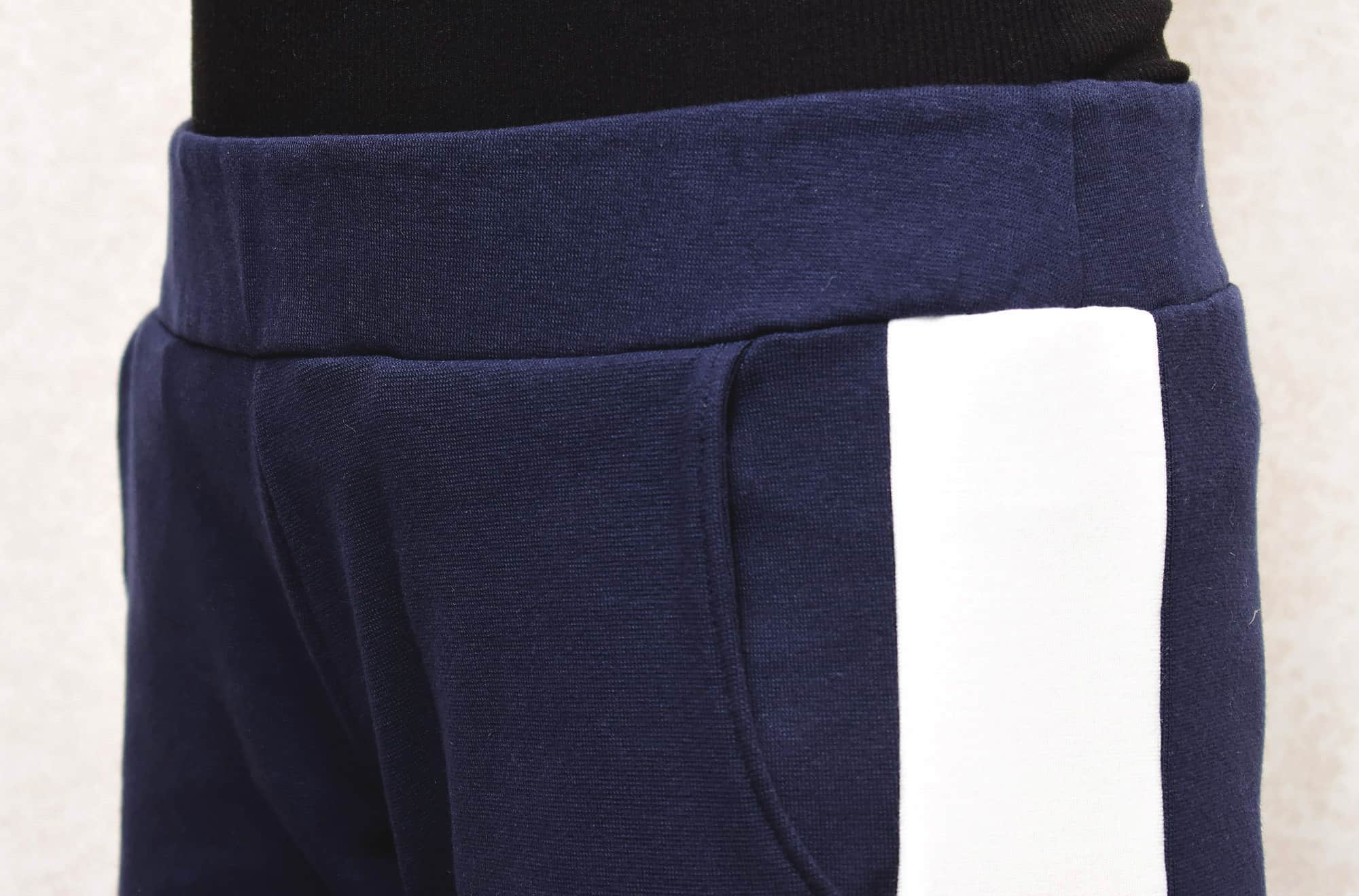 The waistband is just a straight rectangle piece. Normally I prefer a curved waistband, but I think this one sits really well. I did lower the waist, since I like my leisure pants so sit around the navel.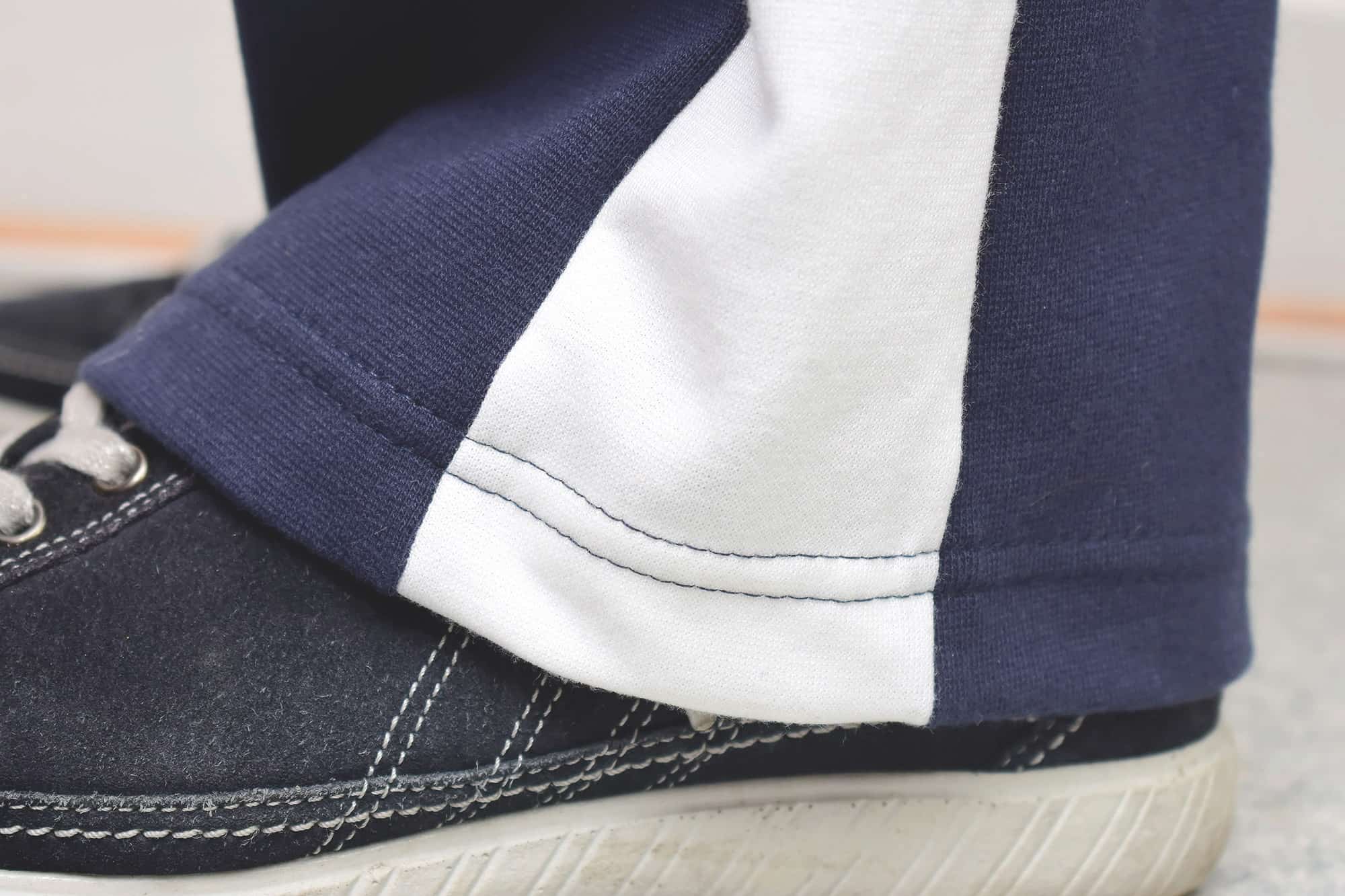 The hemming is done with my coverstitch machine. But ponte di roma is such a great and stable fabric so a regular sewing machine twin-needle stitch would work just as well.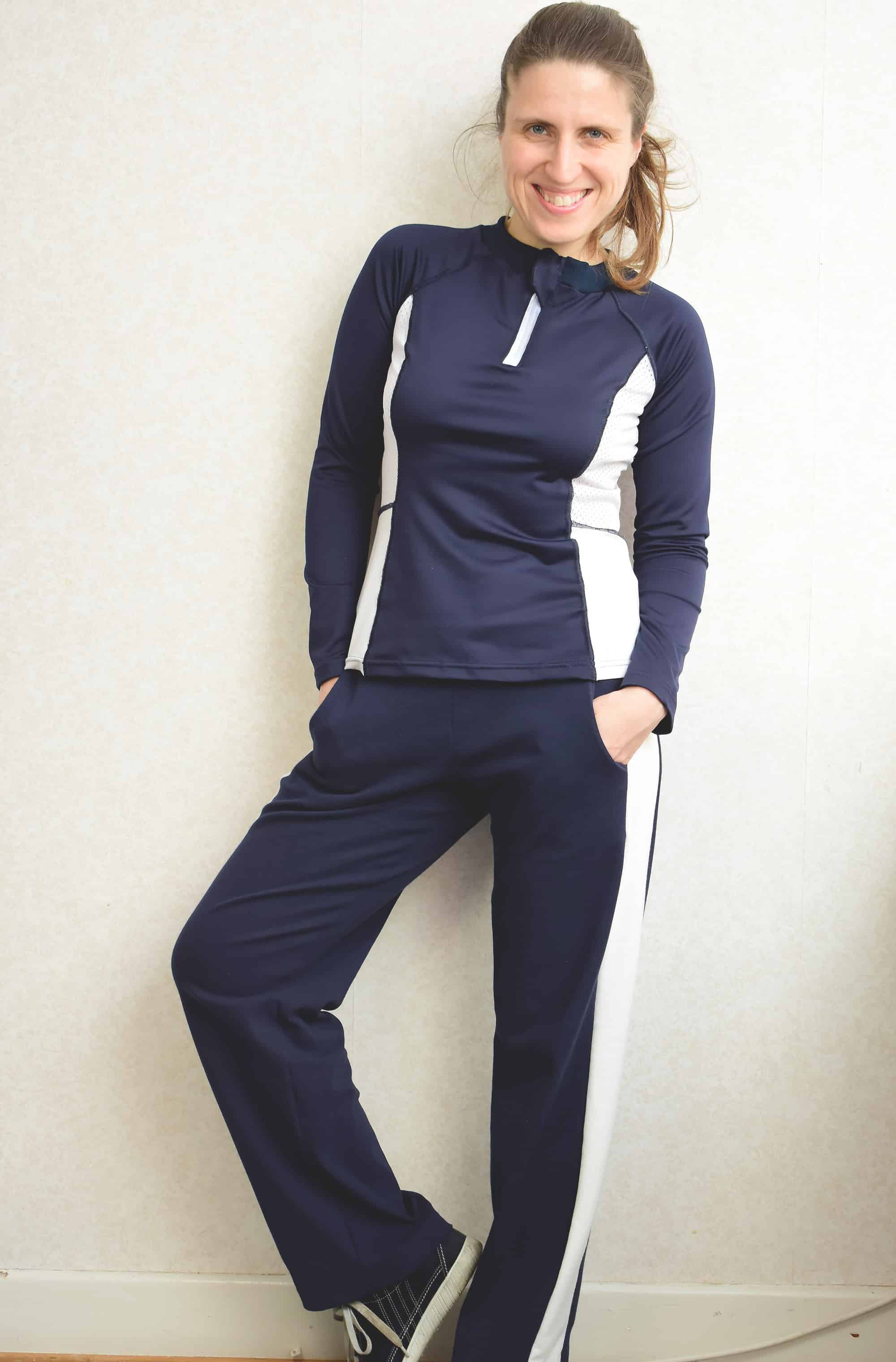 And here I'm all matchy matchy with my Fehr Trade Surf to Summit workout top!