Curious about how to sew a beret? In this sewing video tutorial, I show you how easy it is, and how you can easily draft the beret pattern yourself according to your size preferences.
You just need some felted wool or fleece fabric and you are all set to go! This beret literally takes less than an hour to make, just like my beanie tutorial. And if you want to see a similar way of sewing a beret you can check out this beret tutorial too.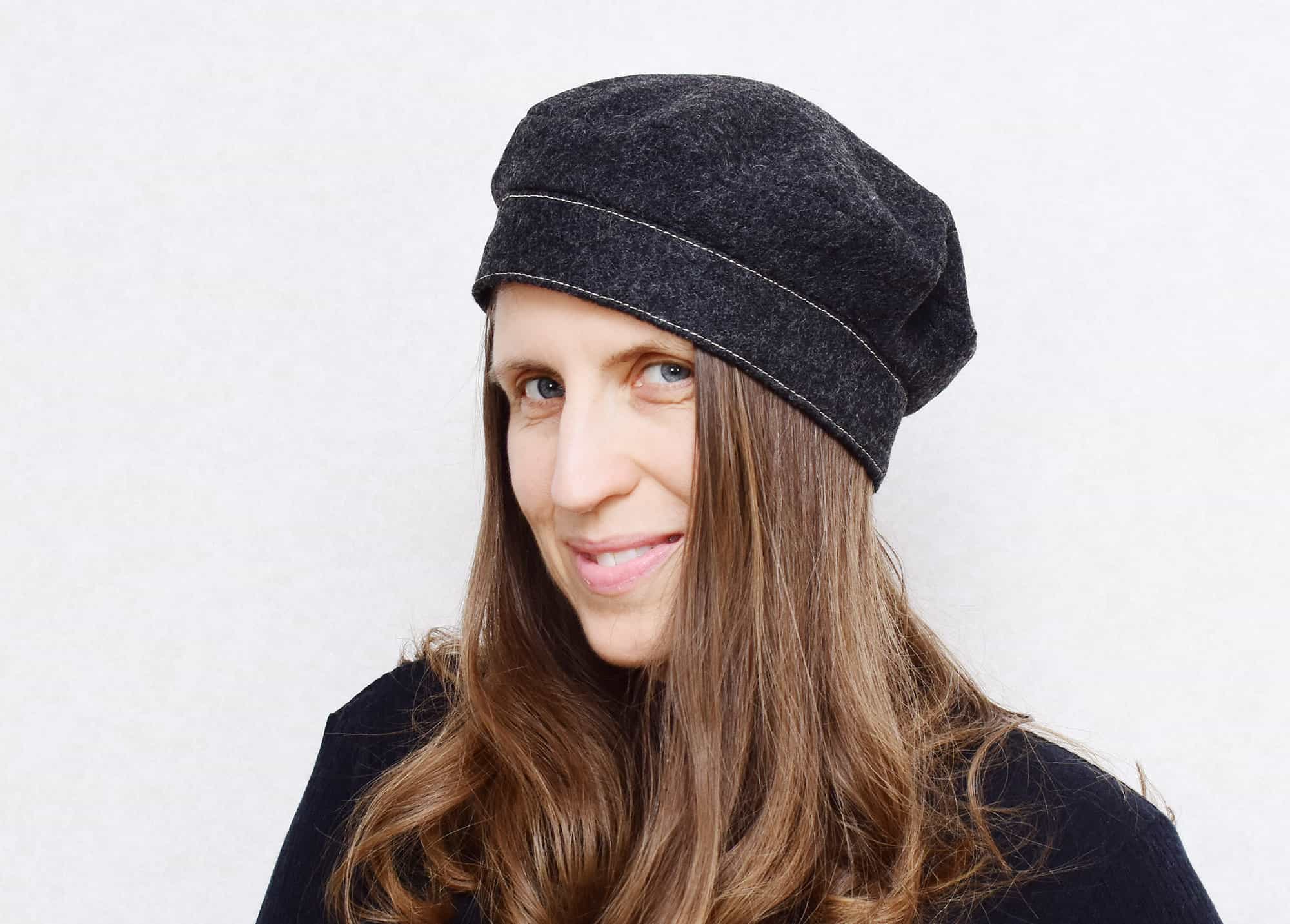 And if you are (or want to become) a Patreon supporter, I have uploaded the pattern I used in the video (with just a few tweaks) on my Last Stitch Patreon page.
Personally, I'm nuts about berets! In fact, I love them so much that I wore them despite having to endure some beret bullying as a teenager. Being young in school, well it can suck sometimes. Not that being bullied for wearing a beret was the worst part, but it just goes to show that kids really can pick on everything. I do think the awareness and prevention of issues such as bullying has gotten better since I went to school in the 80's, but clearly, it still prevails.
Anyways, I'm happy that I was brave enough to make my own sartorial choices as a teenager and I think that my children also are pretty secure in themselves when it comes to making their own clothing choices and not give in to peer pressure.