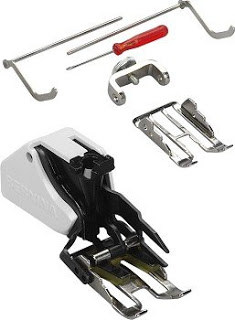 I am in dire need of a walking foot to my Bernina 1230. But the original ones are super expensive here in Sweden, and buying from, say US or another non EU-countries, is not possible due to all the custom fees. So I have been checking out other options on Ebay and would love to get some feedback on these alternatives:
A. Buying a no-name copy for less than half the price.
B. Buying a generic walking foot and a shank adapter so that it fits the Bernina (the cheapest option).
Has anyone tried those cheaper options? And if so are they good enough, or just a waste of money?