Last week was a pretty intense week when it came to sewing related stuff, and I even didn't do much actual sewing! Anyways, let's take a look at what went on behind the scenes last week.
Monday
I worked on my sewing activewear book, editing photos and formatting some tutorials. I made the math and realised I need to work at least one hour on my book each weekday this entire fall plus do six more photo sessions on the weekends. Gasp! It's gonna be a labor intensive fall and it probably means less sewing for a while, as something gotta give. At the end of the day, putting in the work is what will yield progress. That is true whether we are talking sewing or book making. Luckily I love writing and editing, especially when I can do it after my own head, and I'm learning so much with this project. And I already have two more sewing book ideas! All in good time, lol.
Tuesday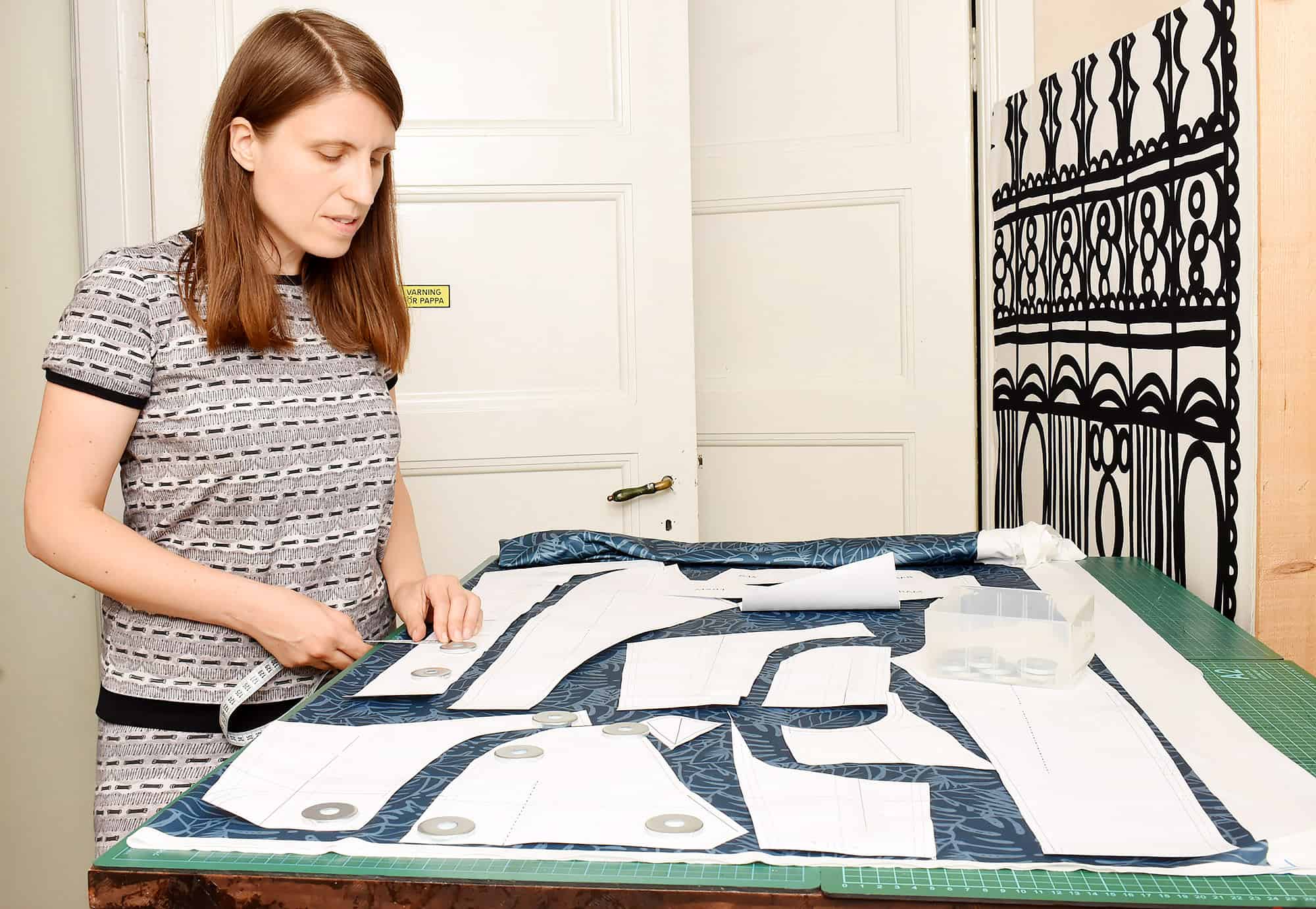 I finally got started cutting out my new activewear project. I spent last week redrafting my leggings pattern to tweak some crotch issues. After three samples I arrived at a point I deem good enough for now. But I'm sure that I will find new things to improve in the future! This was my last project in my fairly new cutting corner, as we are doing another home make-over! My husband is moving his desk from the living room to our walk-in-closet (it's not fancy, just an old tiny storage space). He has begun streaming his gaming and my sewing machines makes it hard for people to hear his commentary! This move will free more space in the living room (where I sew) so I can move the table there instead, which means I get a pretty big sewing space in one place.
Wednesday
I got a pattern present from fellow sewist Joelle. In my post about sewing gift wishes for my birthday I mentioned the Minrou jacket from Sewaholic and Joelle had it in her stash and was so incredibly kind enough to pass it along. I love the sewing internet!
That was pretty much the only sewing related thing that happened this day. I came home later then usual since I dyed my eyebrows and eyelashes after work. This is my favourite beauty treat, it frames the face and is great for someone like me who doesn't enjoy make-up. Plus the apartment was in chaos due to said re-modelling and my workspace was even more crammed than usual, so I wasn't feeling the sewing bug.
Thursday
Evening video time. I shot videos for my YouTube channel with the help of my resident videographer Anja, i.e my 15-year old kid. My dream would be to one day have a permanent studio, but that is not realistic in the current living situation.
So in reality I have to move around some furniture, shuffle away any junk, set up the lightning, camera, mic etc. Often the prep takes me longer than the actual filming, hence why I usually try to film several videos back to back. So today I filmed one complete video plus intros and outros for two planned sewing tutorial videos.
Friday
I looked at this pile of stuff related to the re-modeling and decided that I will  not tackle this mess today! I also postponed the related attic clean-out that has been hanging over me the entire week. Instead I edited my latest sewing vlog.
Saturday
I fixed my new sewing space. I began the day cleaning out the attic to make room for more stuff and then moved my big clunky cutting table to the living room. Thank gawd I put it on wheels! Though I did have to remove the cutting board in order to get it through the door openings. Moved around some furniture and this is the end result. I love it!
Sunday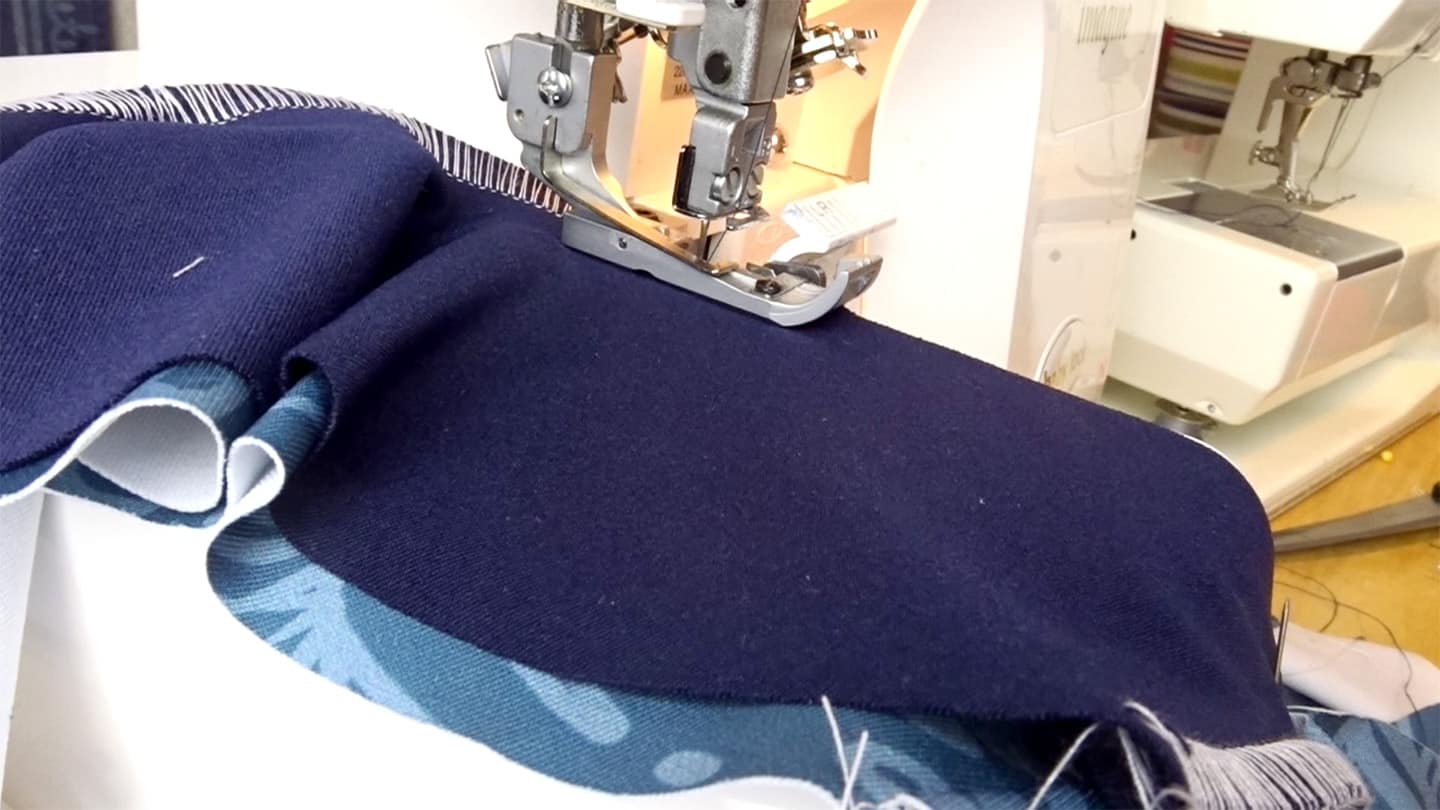 I sewed the waistband pocket for my new workout shorts using my Spoonflower custom print sports lycra. I'm using an industrial method that I figured out by ripping apart an old pair of RTW leggings and I'm happy with the result. And even though I didn't get much sewing done it was a busy day. I first biked to the gym, did a heavy leg day and then biked to the climbing center to do some indoor climbing with a friend and then biked home. Every little part of my body was spent after that marathon session, but in a good way!