Last week was my second week of my summer vacation and the first one that felt like a proper summer holiday, since we had a lot of fun social things going on and people visiting us, plus the weather was really nice. And of course I wore summer clothes each day, so let's take a look at what my hand made outfits looked like last week!
Monday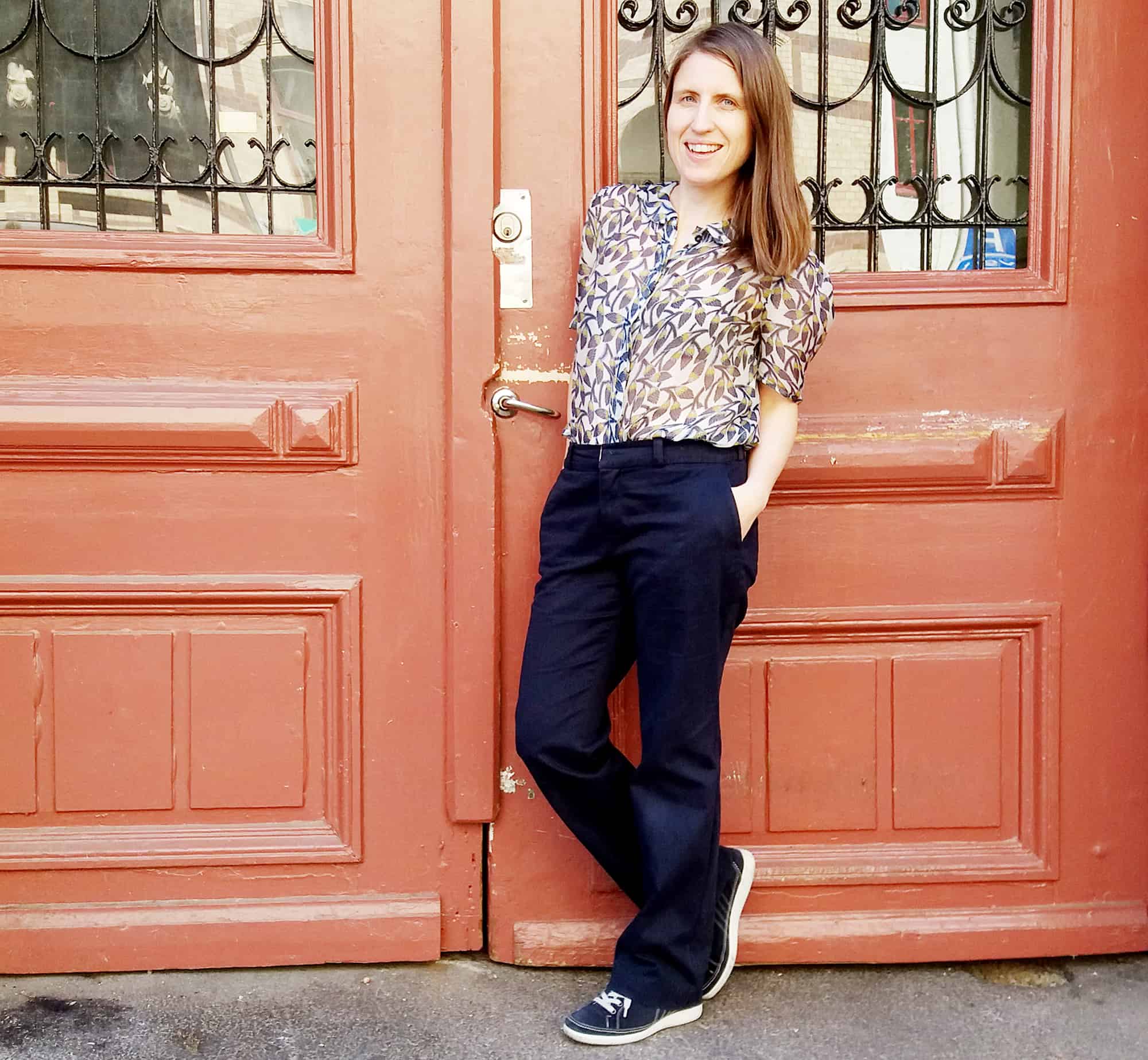 Burdastyle silk blouse and straight leg trousers.
Had lunch with my oldest daughter at one of these vegan healthy food places that has been popping up lately. I had a thempeh ceaser salad and for desert we ate a raw food tiramisu. Both things were really yummy! Back in the 90's I was actually vegan for several years, but now I eat mostly a vegetarian diet but with some fish and sea food here and there. After lunch my daughter took this outfit photo before we went to Lush for some shopping. A very eco-friendly day I guess, plus the trouser fabric is made of organic cotton twill. I try to buy eco friendler fabrics whenever I can find them,
Tuesday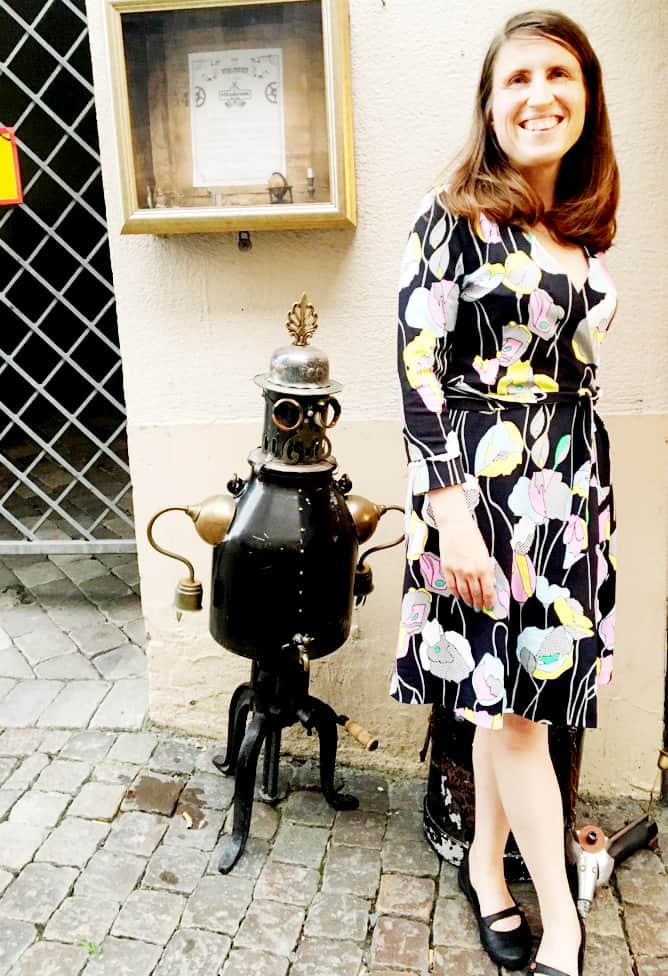 My new wrap dress!
My husband took this photo after we had dinner with his siblings and their families. This dress is so comfortable you forget you are wearing a dress, plus so nice to be able to eat a big diner without feeling like you can't breath because the waist is so tight. I'm very happy with my new DVF inspired wrap dress.
Wednesday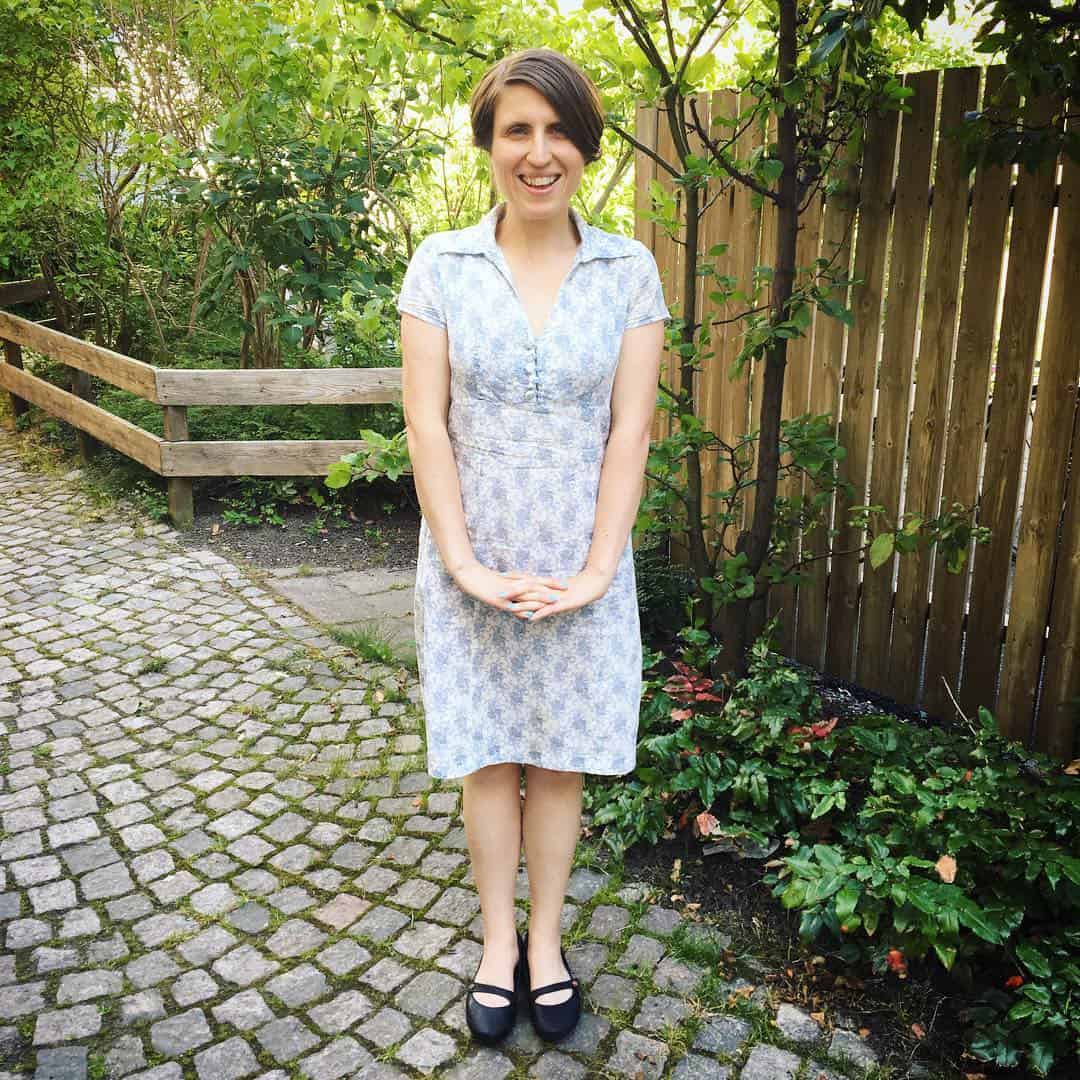 This dress is over 10 years old and is a copy of an H&M dress. My friend had bought this really stylish dress from H&M, so I went and tried it on too, but it fitted so badly on me that I couldn't convince myself to buy it. Instead I studied my friend's dress and made a copy using Liberty fabric that I had bought in New York. So yes I copy both Diane Von Furstenberg and H&M, hehe!
Thursday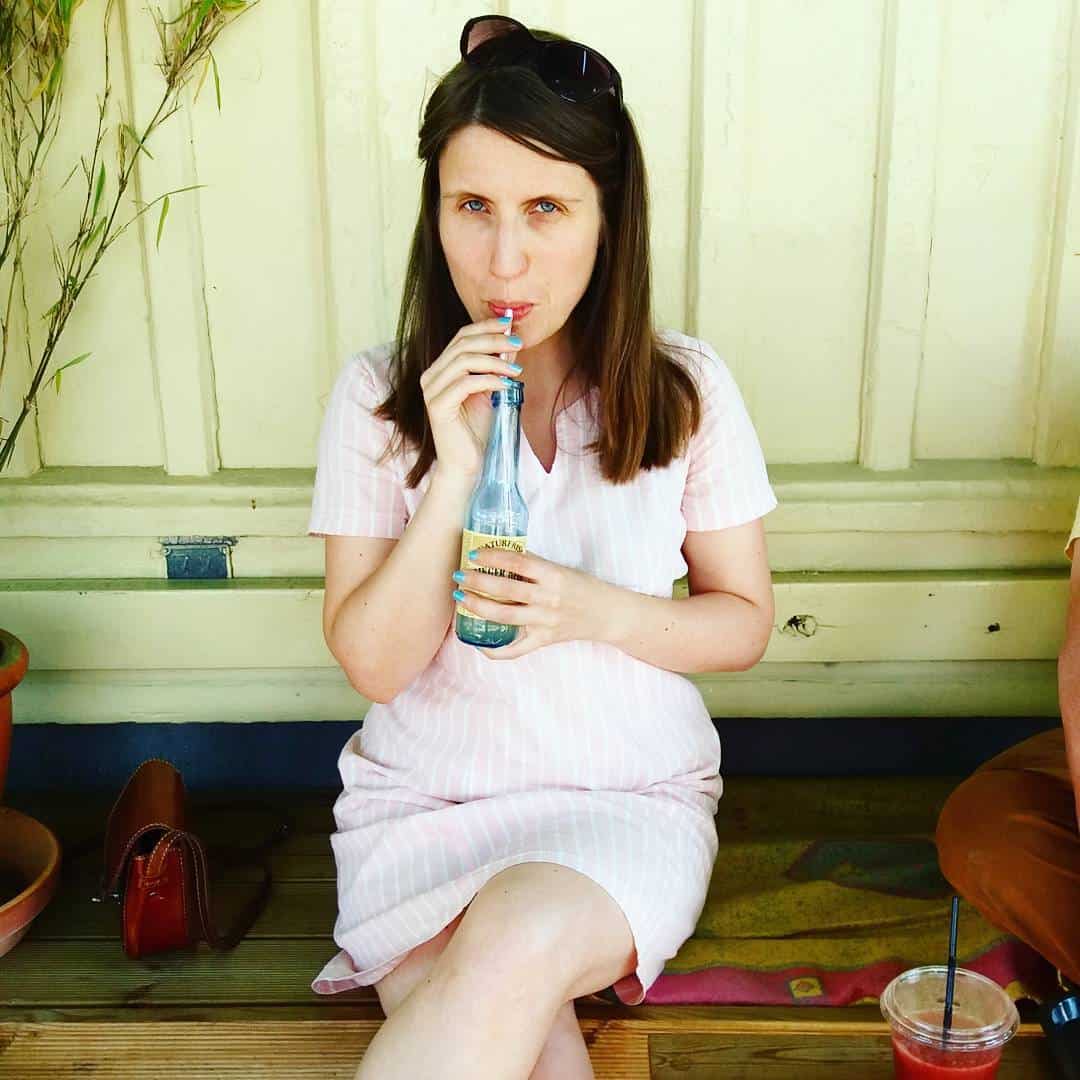 Again this dress is over 10 years old and a pattern I drafted myself using vintage seersucker fabric. This dress is perfect for warm summer days. On Thursday my dad stopped by during a road trip, so we went to a neighbourhood café for a fika. I drank ginger beer and and ate a coconut pastry. Normally I'm all for coffee, but I've found that three cups are maximum what I can tolerate during one day, and I had already filled that quota!
Friday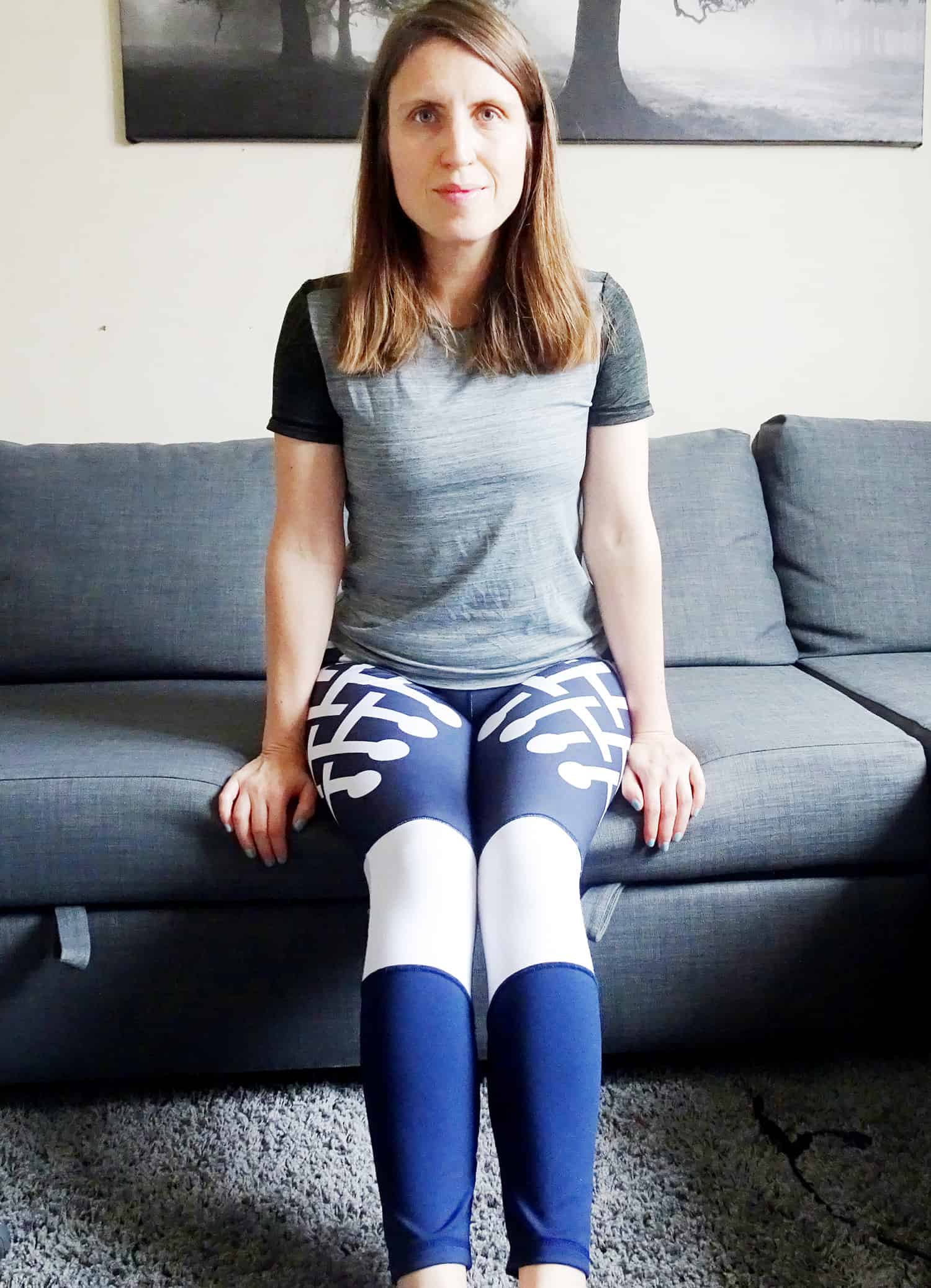 Workout t-shirt and Sloan leggings made with Spoonflower fabric
Woke up and felt kinda meh, tired and not really on the go. Plus it rained outside. But I did get dressed up for an upper body strength workout at the gym. I do try to get some kind of movement in my life daily even on days when I don't really feel like it, because if I don't I feel even more sluggish.
So these were five hand made outfits from last week. I'm currently on a little vacation, living with the family in a tiny cottage in the country. I'm horrible at taking breaks when I'm home and everything is similar to regular days, so getting away is the best way for me to decompress and it has been very relaxing so far!