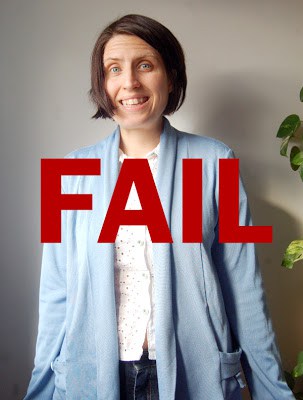 Okay so I have made a total wadder. Sigh. I was super excited about this new cardigan design, I had it all planned out and even did a dummy in a different fabric that looked good enough. But the end result is just yuck. Everything streched out and is just a baggy mess, like an
Anthropologie cardigan
on a really bad day. Or something one wears in a hospital or possible
in jail
, as my boyfriend noted.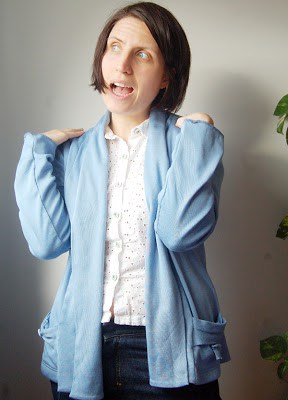 The fabric is the main problem I think, it is a slinky rayon/cotton knit that needs to be kept firm, otherwise the end result will be a slouchy mess. I tried to hem the cardigan with both coverstiching, invisible hem and the walking foot – but all three failed miserable. This one is heading straight to the bin.
But first here are some lovely detail shots from my pocket experiments:
Hated the first bow design so I tried to cut it loose.
But I had attached the bow so hard with hand stitching that I couldn't remove it.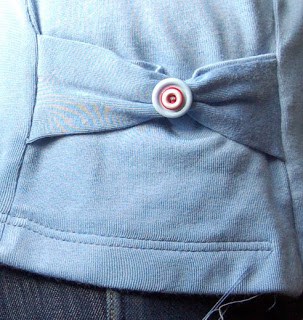 Another pocket design after the first bow failure. Incidentally, this one didn't work either.