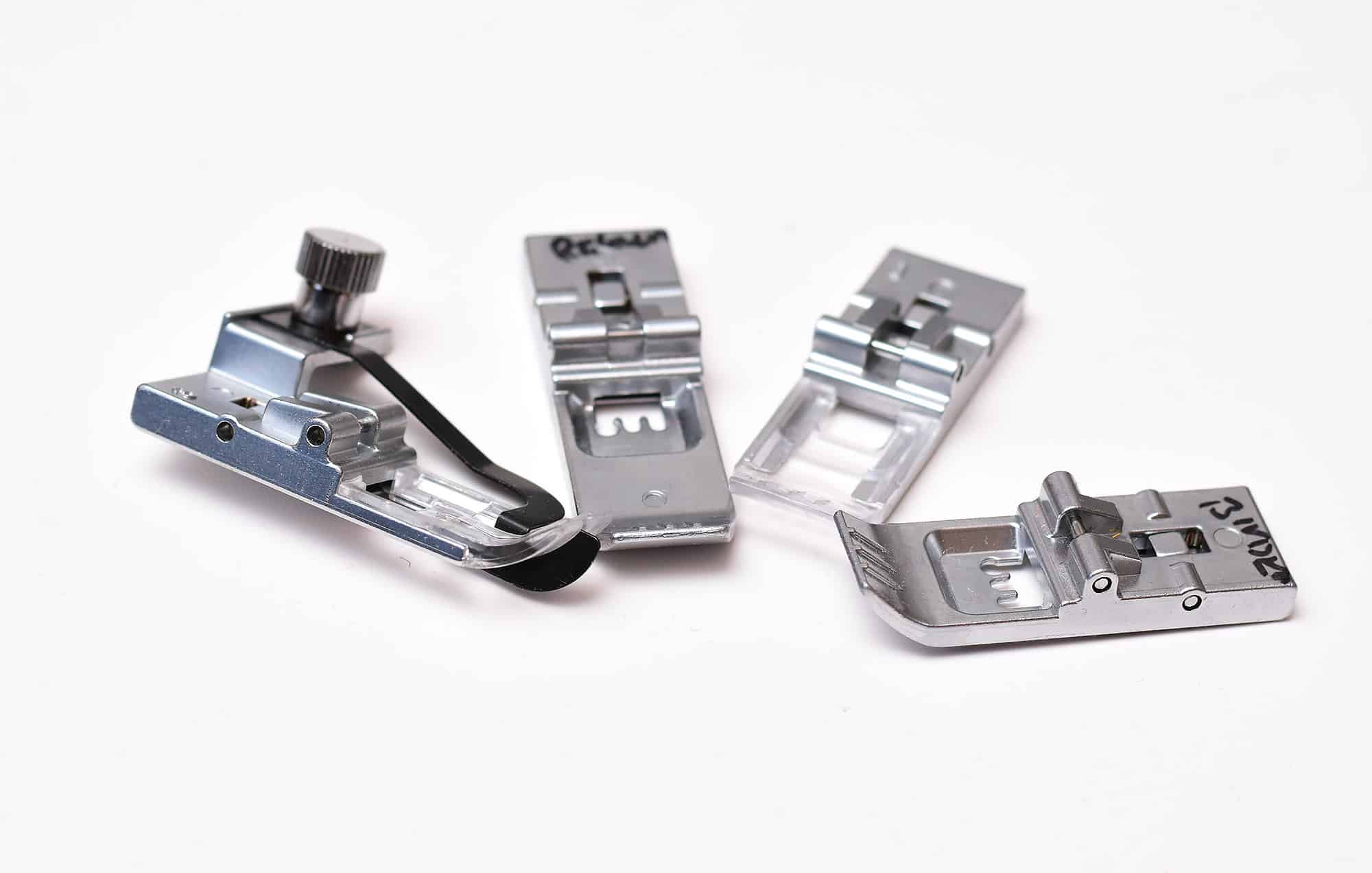 Getting a coverstitch machine can be a pretty hefty investment and the thought of then having to buy additional presser feet and accessories can both be pricey and a bit overwhelming.  And there are a lot of Janome Coverpro accessories to chose from.
I have added to my toolkit incrementally and some investments have been better than others. As a follow up to my video review of the Janome Coverpro 2000CPX here comes a review and guide to the common attachments for the Coverpro 1000CPX and 2000CPX, and I'm sure some of these accessories are available for other coverstitch machines as well, so hopefully my advice can apply to other brands too.
Note that this post contains Amazon affiliate links to the attachments mentioned.
My review of common Janome Coverpro accessories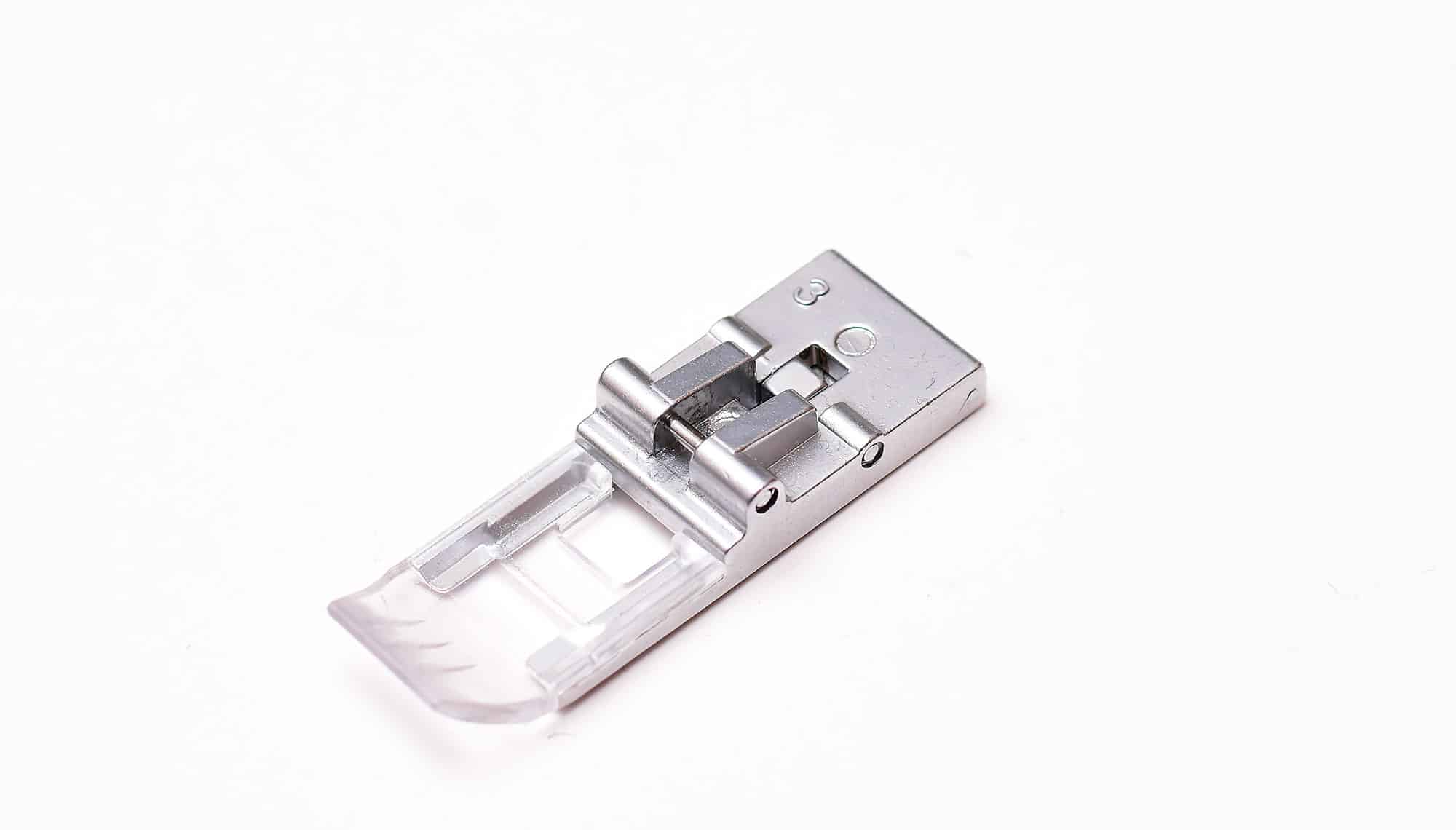 This is the first extra presser foot you should buy for your Janome coverstitch machine in my opinion. It just makes sewing straight so much easier, especially if you want to sew close to edges, such as when attaching the binding, stitching down elastic and sewing close to a seam edge. Since buying the clear elastic foot I've pretty much stopped using my regular foot as I can't see any reason for using it now that I have the clear. Even though the front part of the foot is made of plastic it feels very sturdy.
Janome CoverPro Clear View Foot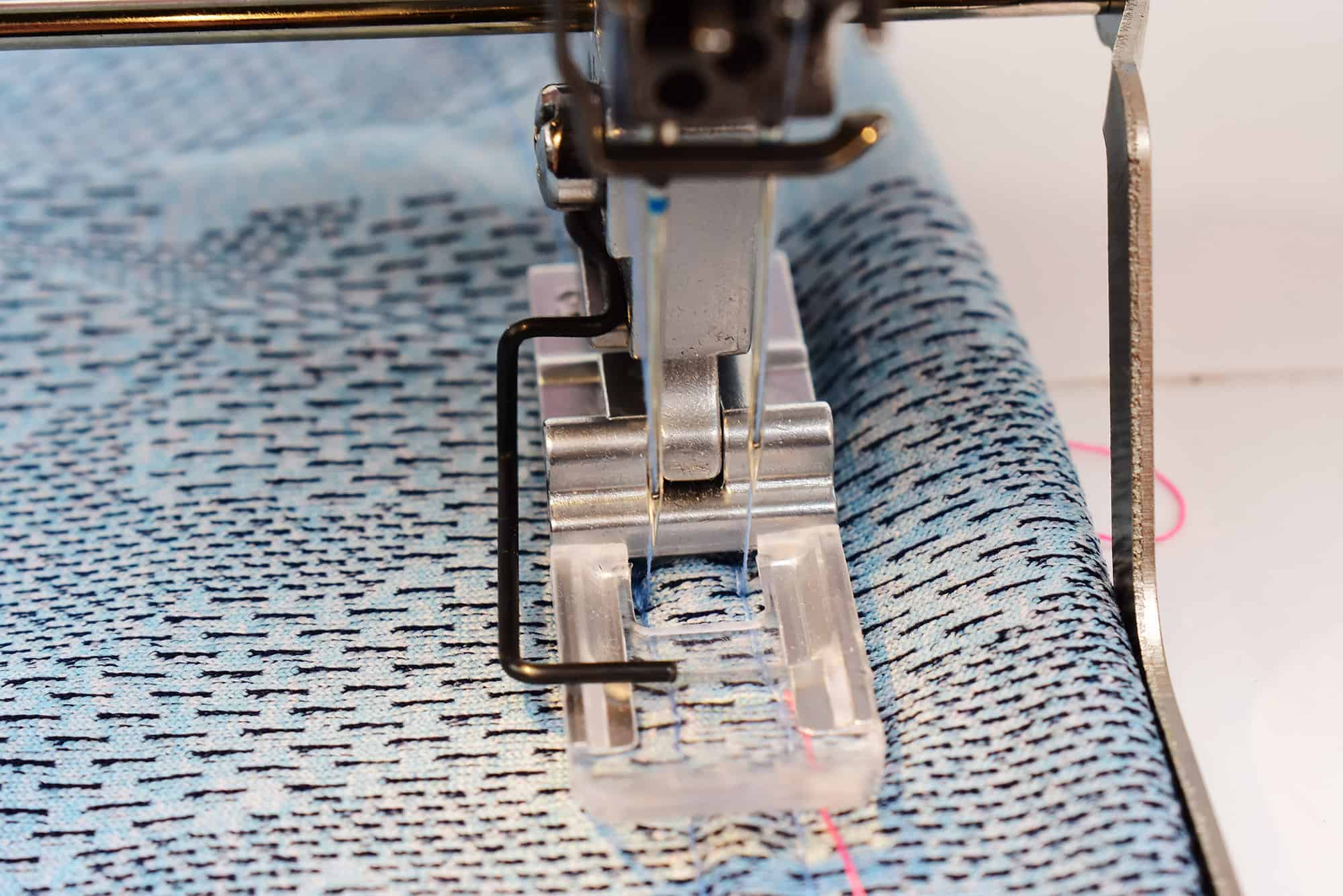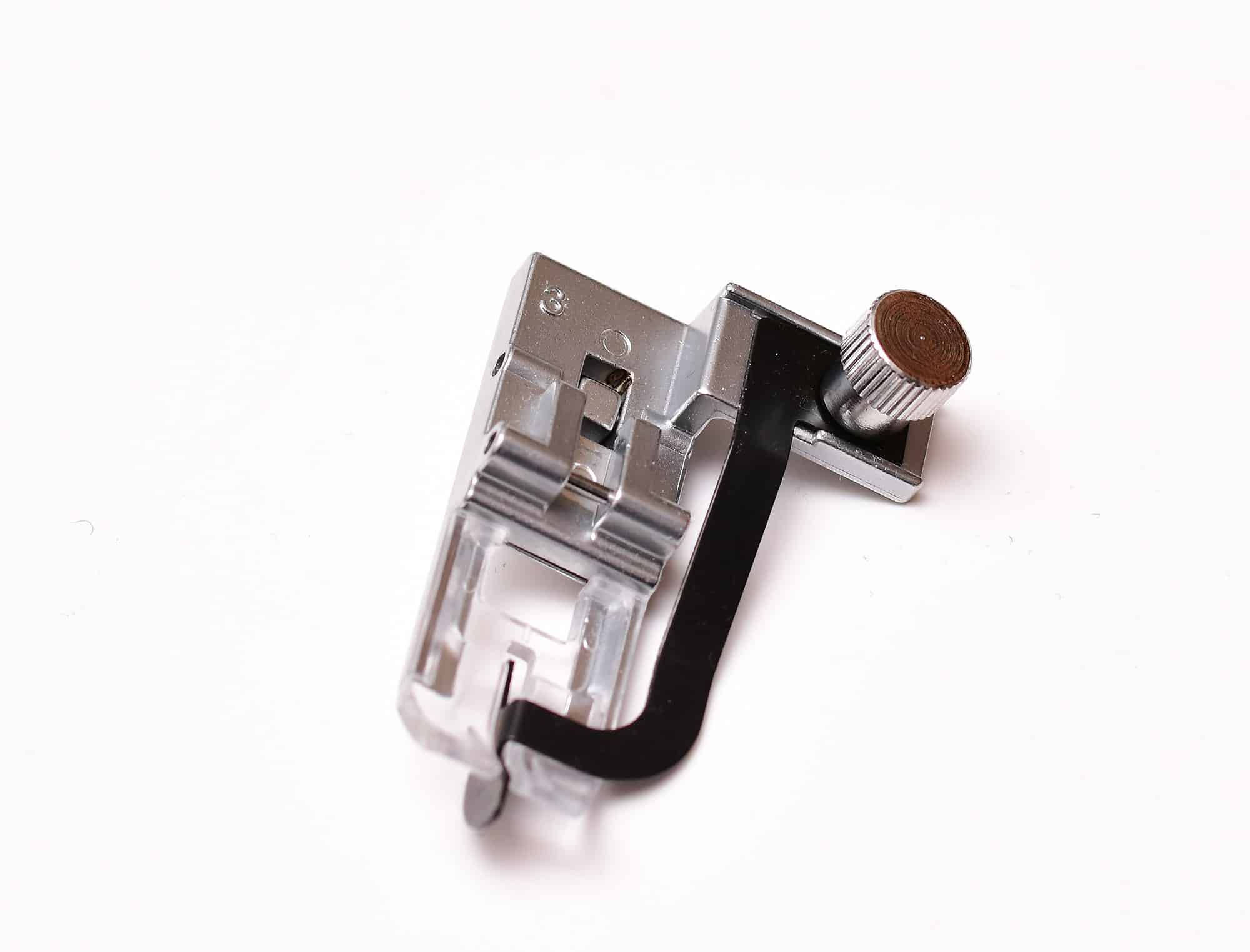 This foot is amazing! It combines two great things, a clear view and an adjustable (and removable) seam guide blade. I use it primarily to stitch down already sewn seams, and the blade makes this that process very easy. And the best part is that you can also remove the blade completely and turn it into a regular clear view foot.
The only drawback is that the slit in the middle makes it hard to use on binding, as the fabric tends to get caught in the ridge. But if you want to get a clear view presser foot and can live with the fact that you may not be able to use it for binding, then this is probably a better buy than the regular clear view foot and it only cost slightly more.
Janome CoverPro Center Guide Foot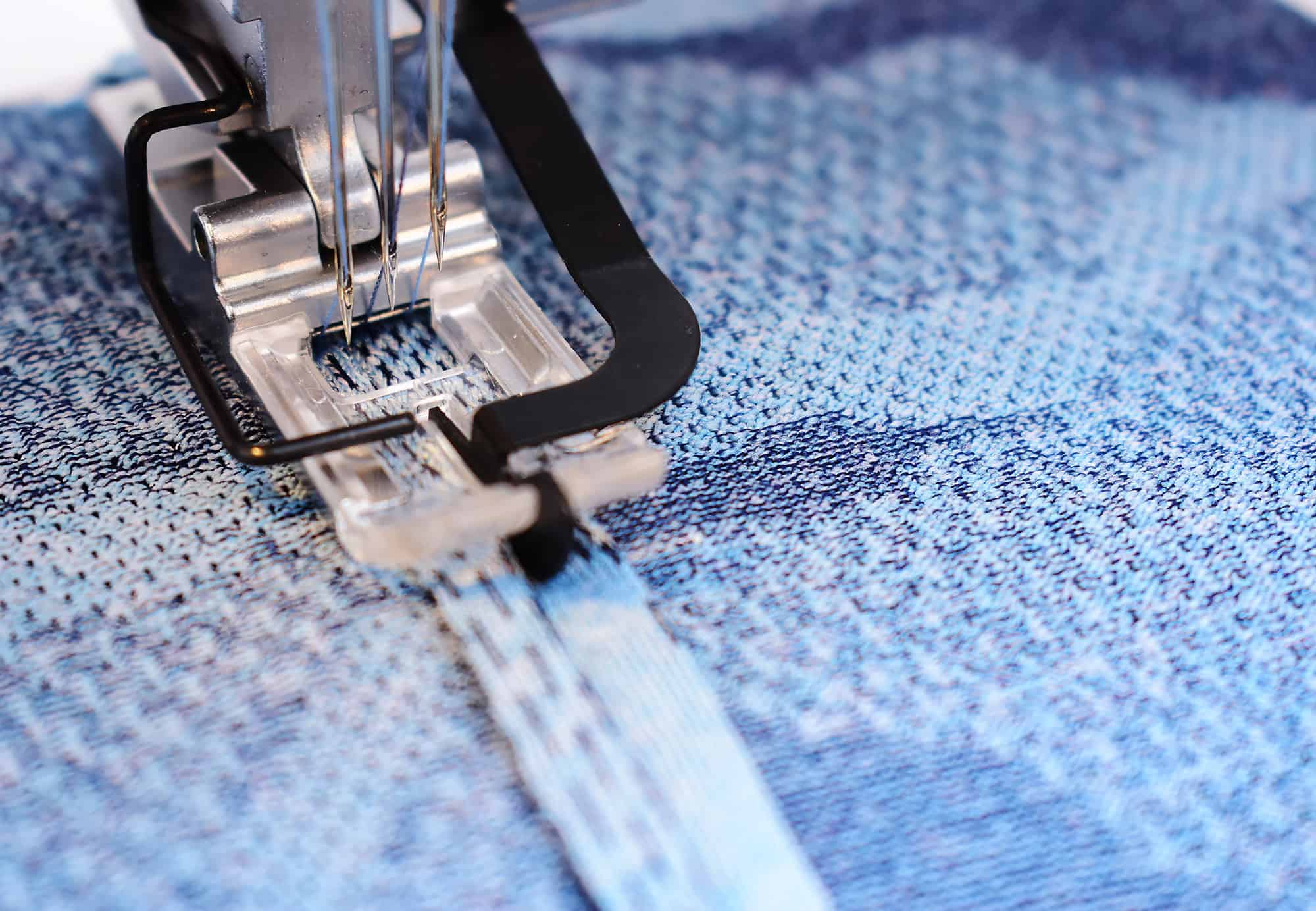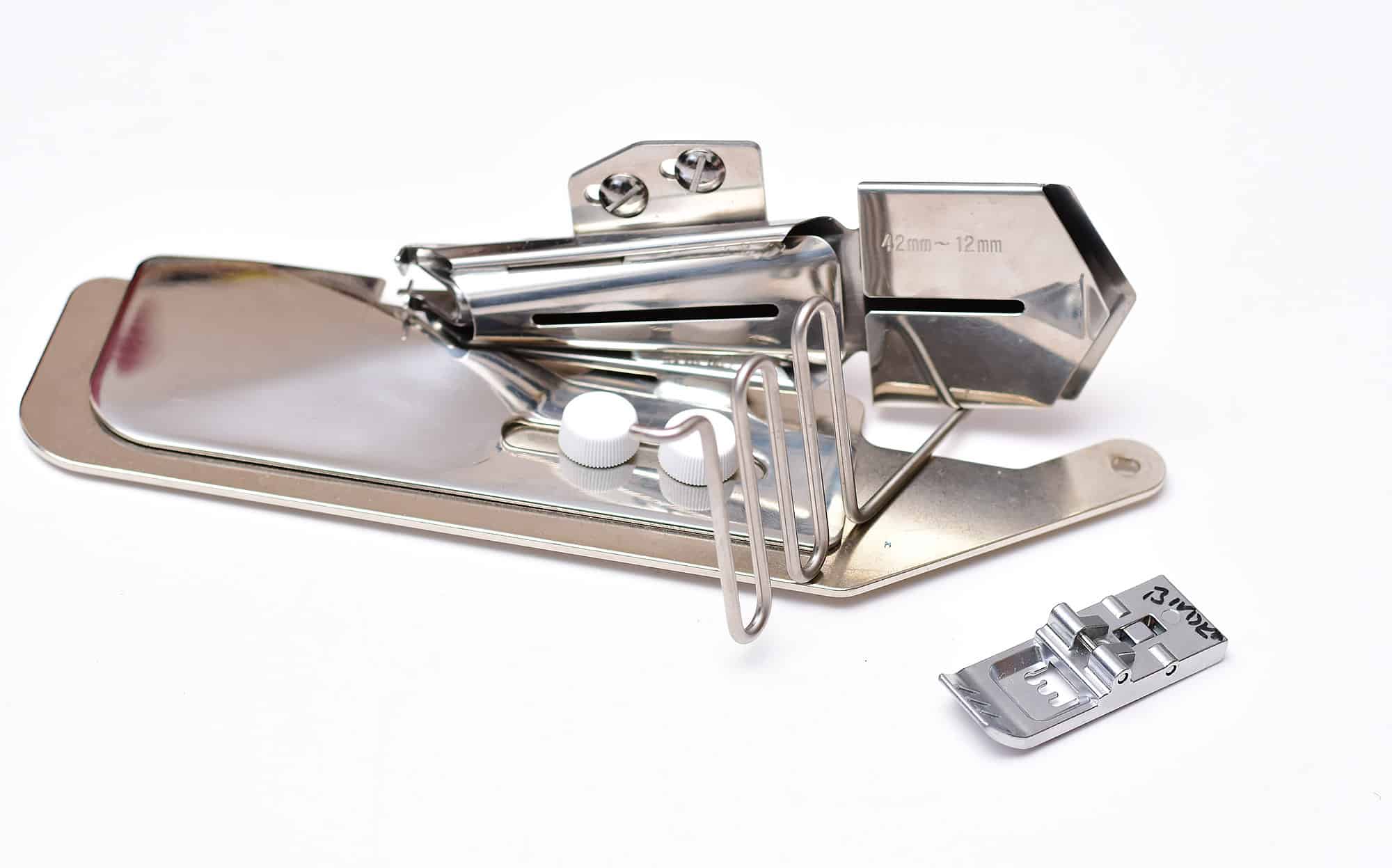 Getting a tape binder is an alluring thing, as it comes with the promise of professional-looking binding finishing, that can be hard to mimic without this tool. However, I'm sad to report that the Janome tape binder foot is overpriced, badly designed and has a steep learning curve.
That said, after taking a class at my local sewing store and spending about 8 hours practising and experimenting with the set-up, I managed to get some fantastic looking binding. But it should not be that hard! You can read my Coverstitch Binder tutorial to see if you want to go those extra miles.
Another option is to get a generic tape binder attachment from eBay or AliExpress for a fraction of the price, and I know that some of those are just as good or better than the Janome version. And you can attach them using blu-tac if there are not matching screws.
The Janome binder does come with a special presser foot, but I actually get a better result using the clear view, so that isn't a reason to buy this attachment either.
Janome CoverPro Tape Binder Foot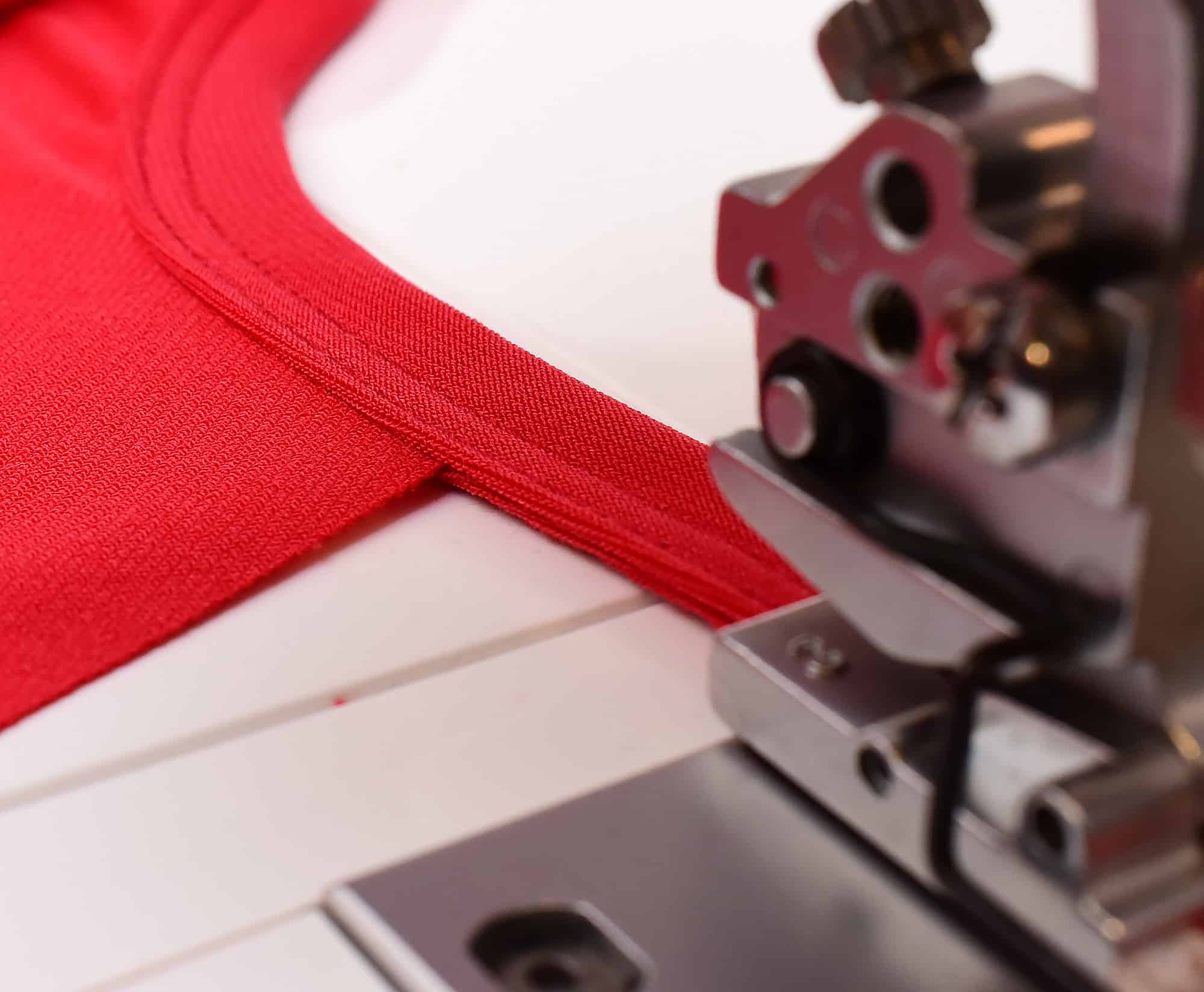 Other attachments for the Janome CoverPro
I have not tried these yet but they all look interesting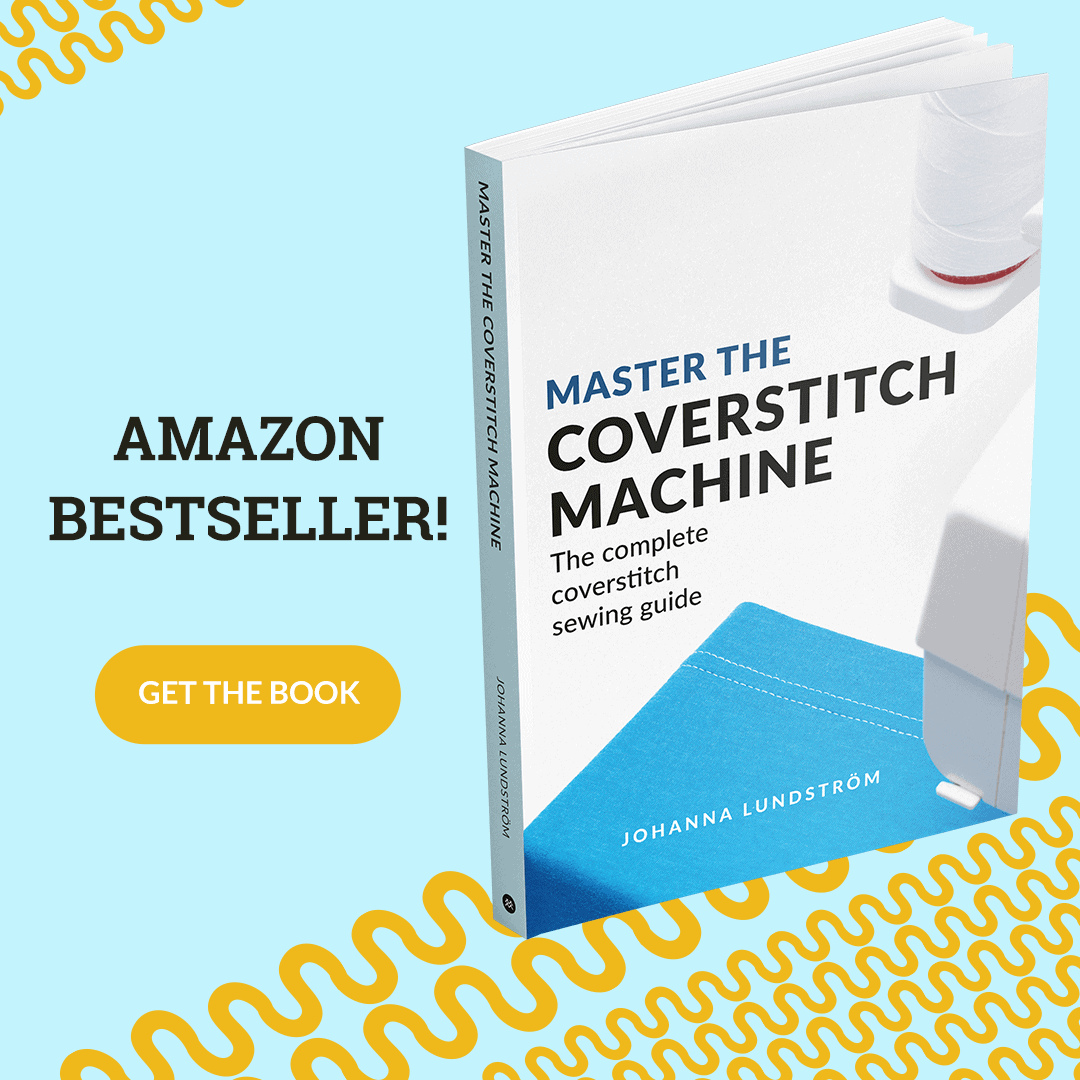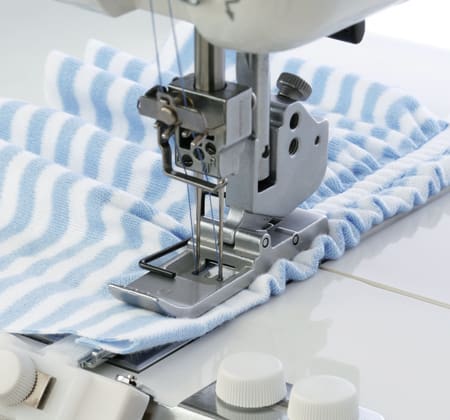 This attachment is used to gather elastic and comes with an adjustable tension system. This one seems pretty great if you sew a lot of lingerie, baby clothes and swimwear. It's available in two widths and is an attachment I might get in the future. I have a similar attachment to my Babylock serger and I've used it quite a bit since it is both easy to use and it is very easy to adjust the number of gathers. On the Babylock you can even set the gathers to zero, and it looks like you could do the same on the Janome.
Janome Elastic Gathering Attachment
Hem guides for the Janome
There are two different hem guides for the Janome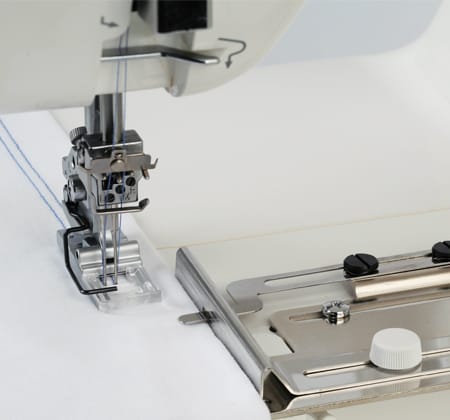 This is one that I'm tempted to buy since it also folds the fabric, which sounds like a very nifty thing. It can also be used for attaching lace and such.
Janome Hemming Guide for CoverPro Models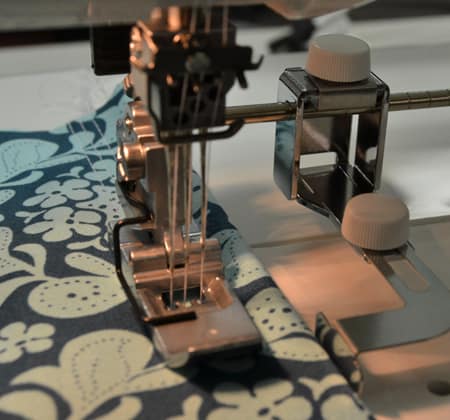 This one looks really good too and has five stars reviews on Amazon. I love seam guides as it makes sewing straight so much easier, but I find that the simple seam guide that is included with the machine also works well for me (see image above).
Janome Adjustable Seam Guide for CoverPro Models
Note that the links above contain Amazon affiliate links
Have you tried any of these presser feet and accessories and what did you think? Also if you have another coverstitch brand, I'm curious about what tools are available for them. I think that Janome has a pretty big range compared to other brands, but I could be wrong!