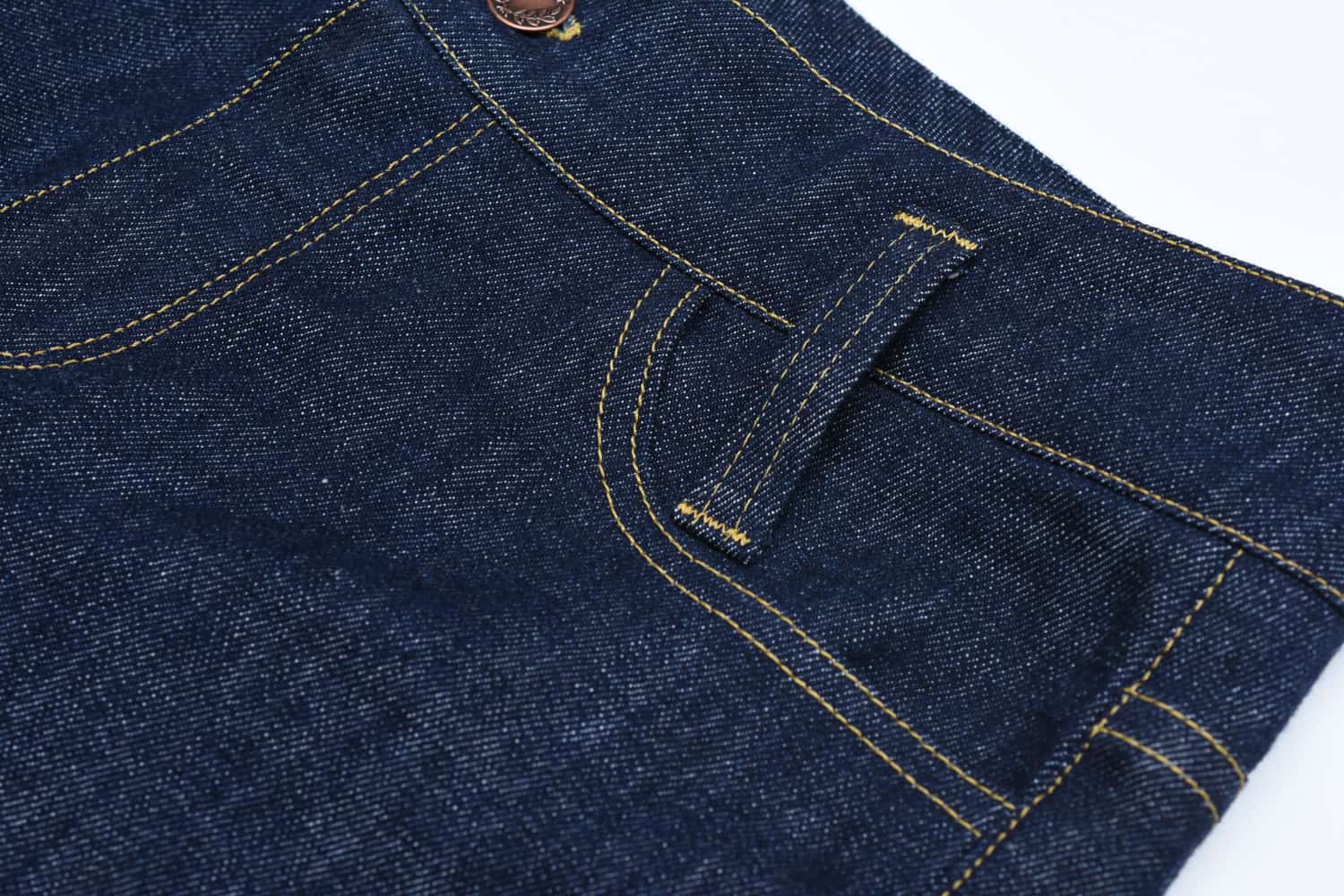 Want to make jeans front pockets that looks exactly like the ones from big brands such as Levi's and Lee? In this tutorial, I'll show you how to make professional front pockets. A lot of jeans sewing patterns have a front pocket pattern piece that looks like this:
But if you look inside your jeans, the pocket usually looks like this:
Which is the method I prefer and is what I'll  teach in this sewing tutorial
To make professional jeans front pockets you'll need
Durable but soft lining fabric, in cotton or cotton/poly blend (I'm using a recycled shirt in this tutorial)
Topstitching thread
A presser foot with an edge guide (optional)
Jeans or topstitching needles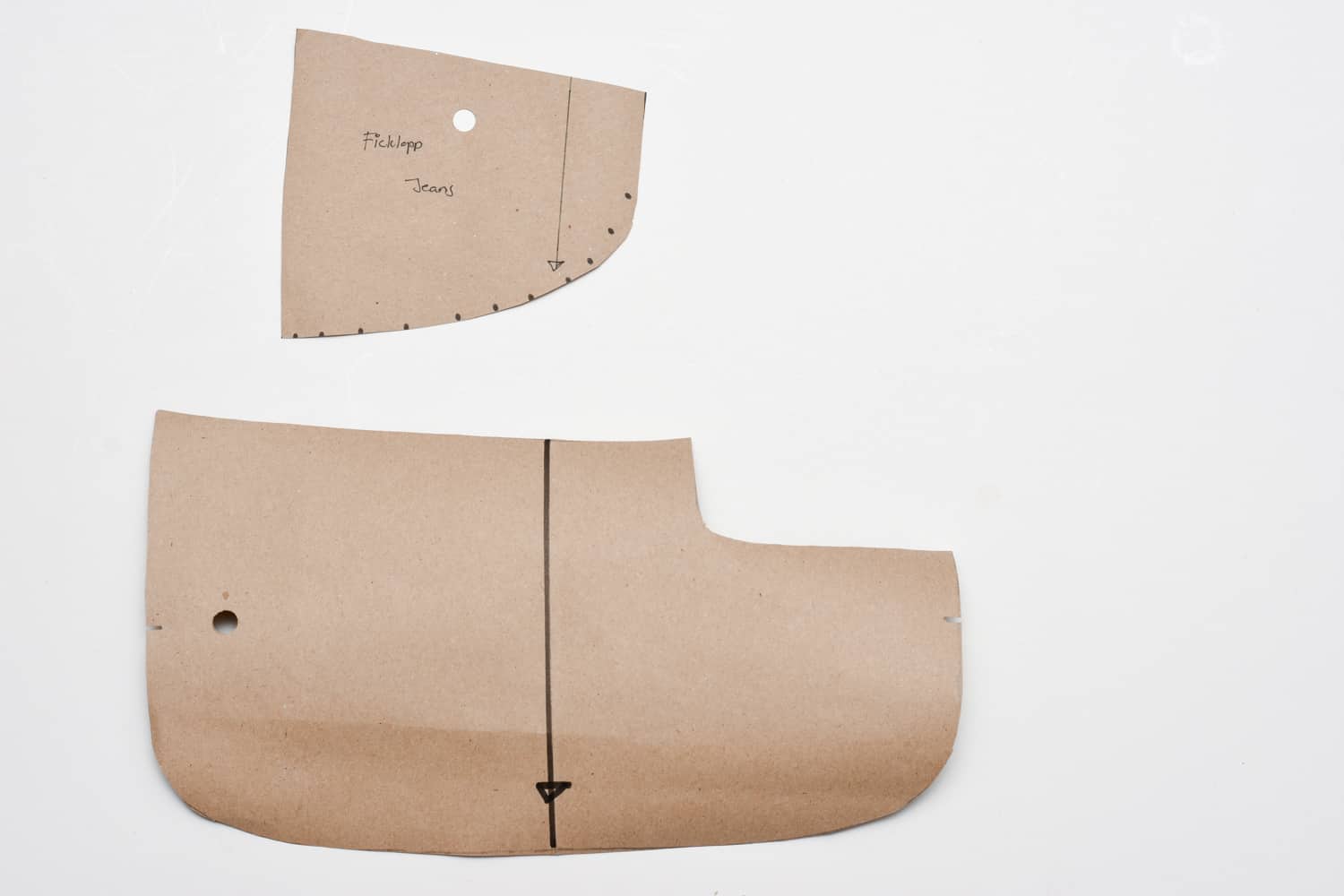 1. Create the pattern pieces
Draft the pocket pattern. Just take a pair of jeans you already have and measure the pocket. Then draft the pocket using the original pattern lining piece as a guide for the hip shaping and curve of the pocket opening. This is how the end result will look like. The lower end of the pocket can be a little curved too, as it will prevent lint from getting stuck in the corners.
Draft the lining patch: Create a rounded shape that will cover the entire pocket opening plus a bit more.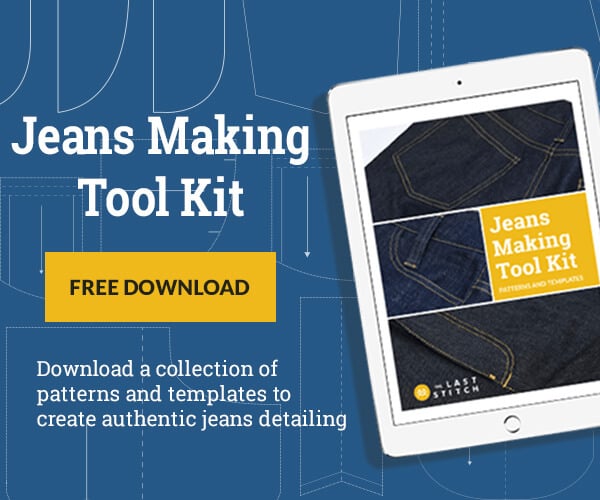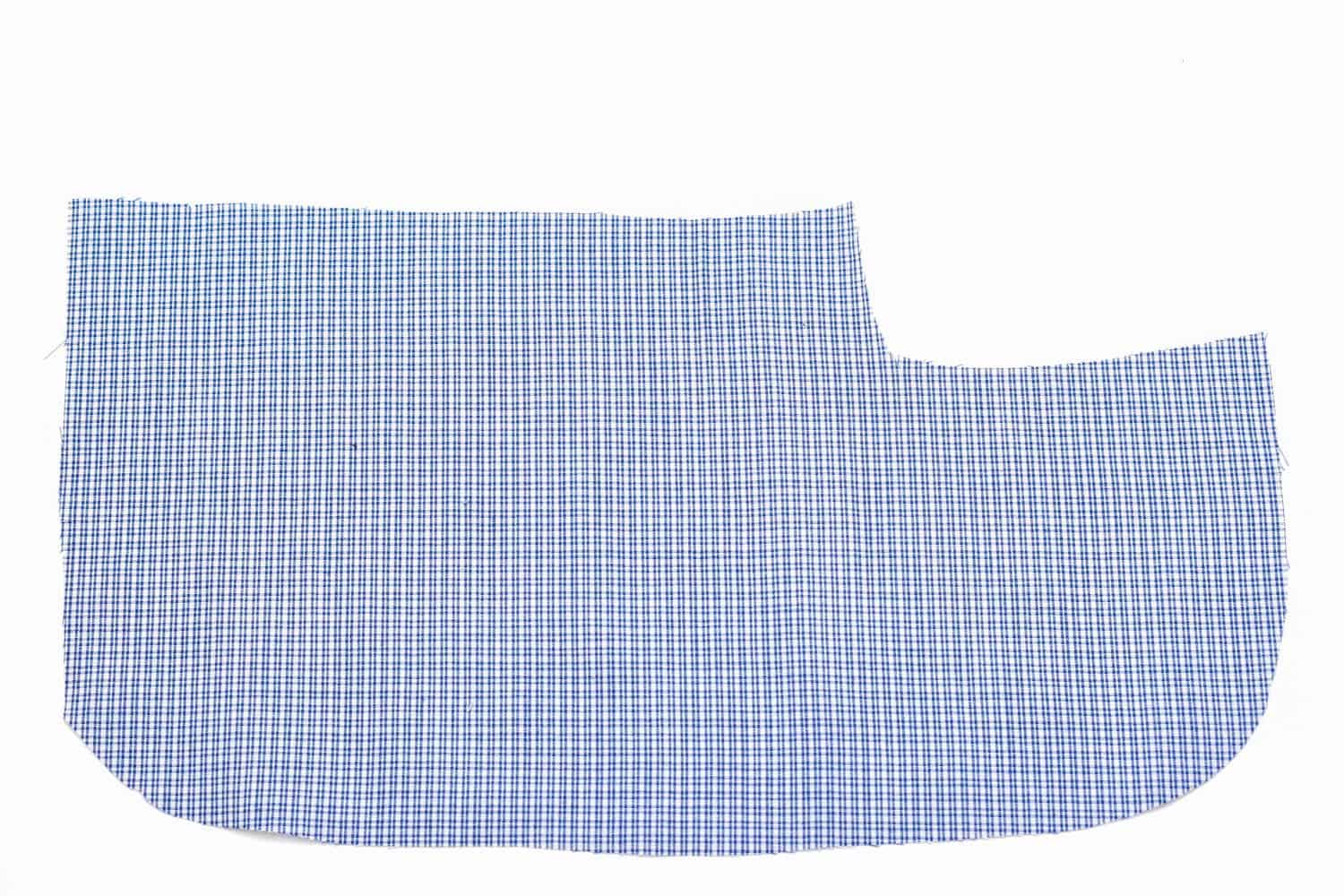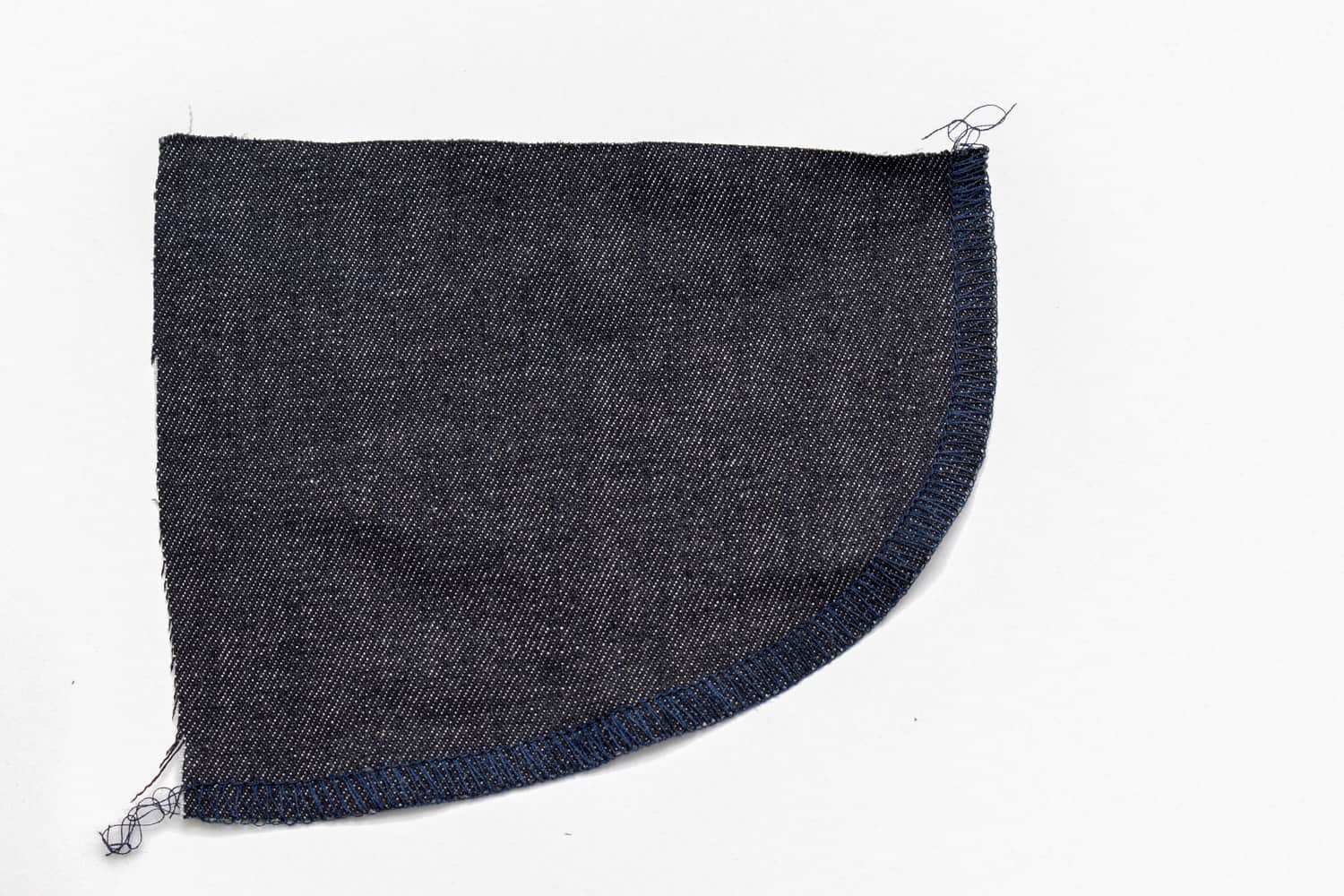 2. Cut the pattern pieces
Serge or overcast the patch. You can also overcast the lining before sewing, but I will do it at a later stage, which more closely mimics the time effective garment industry method.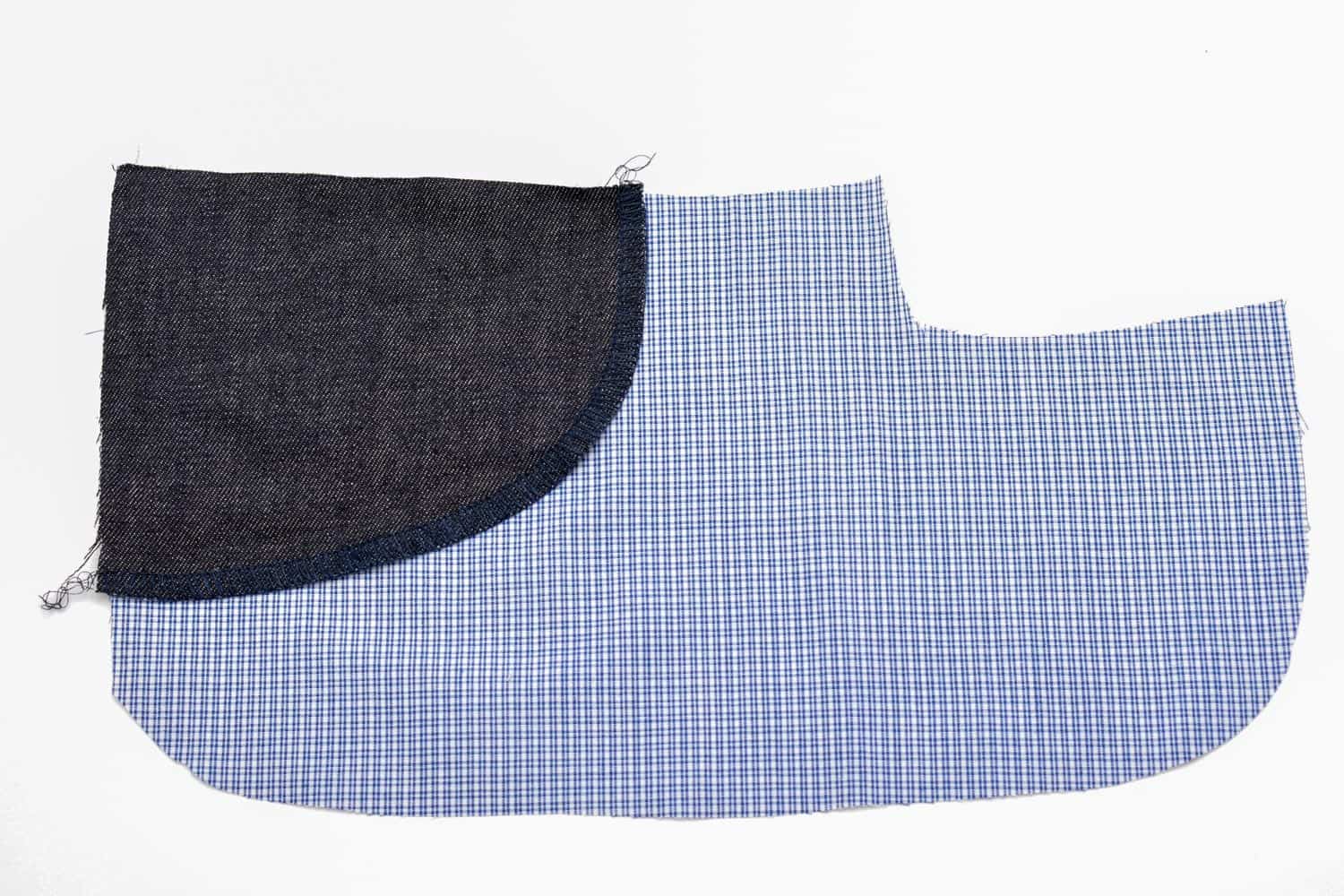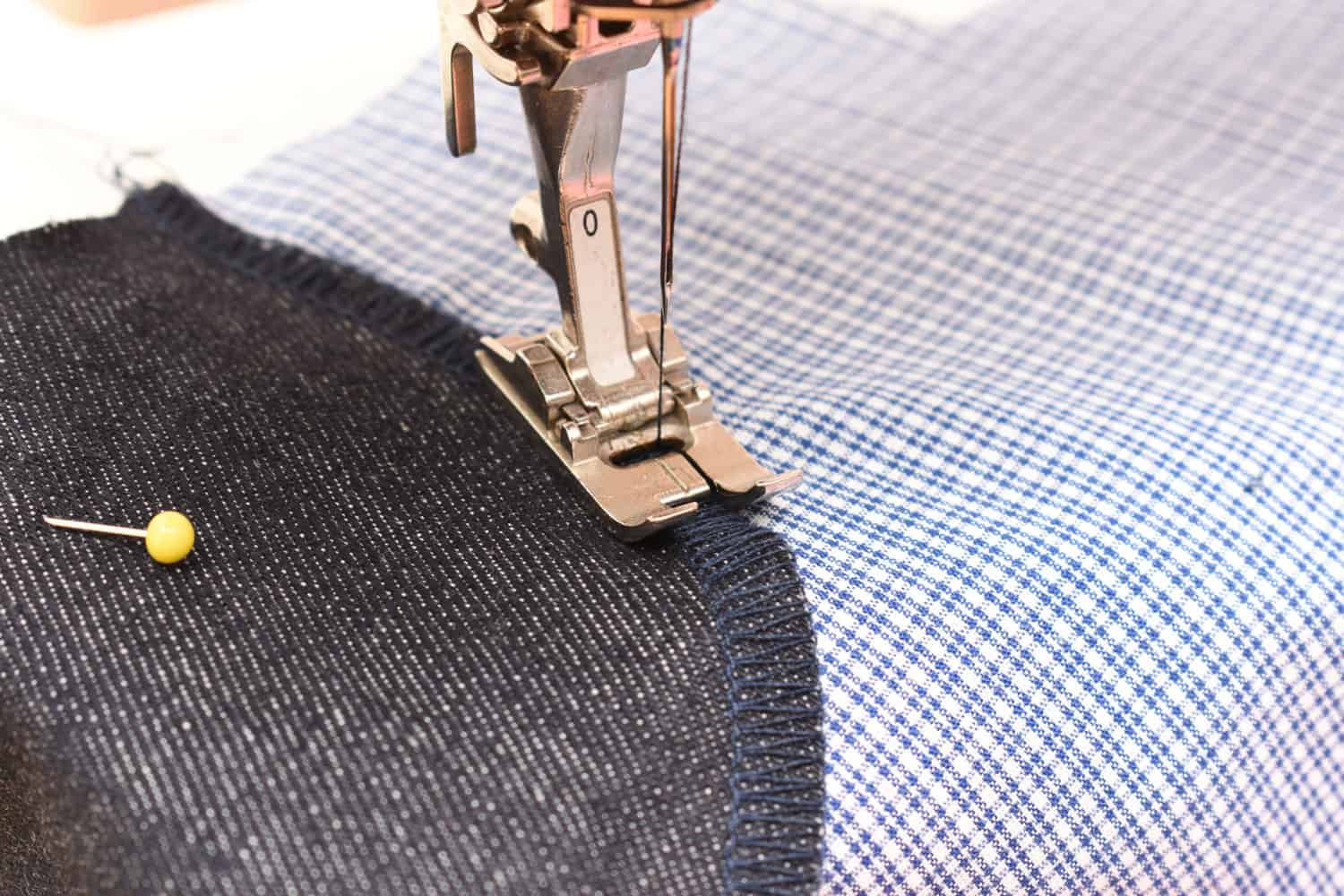 3. Stitch the patch
Place the patch on top of the lining. Attach the patch using a straight stitch over the serged edge. You can also use two rows of stitching, which is common in factory jeans making. If you are making a small coin pocket as well, attach that one now before you continue to the next step.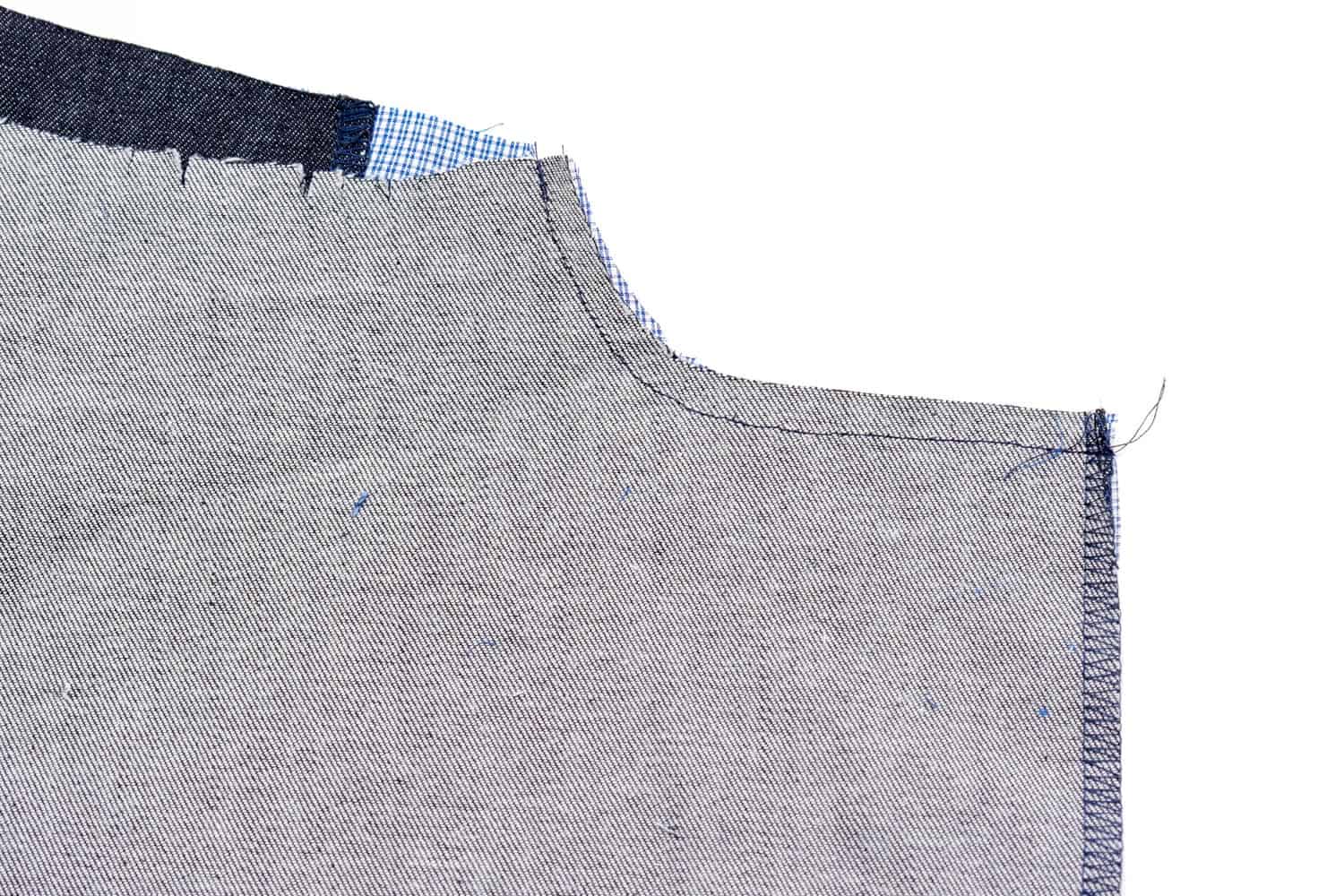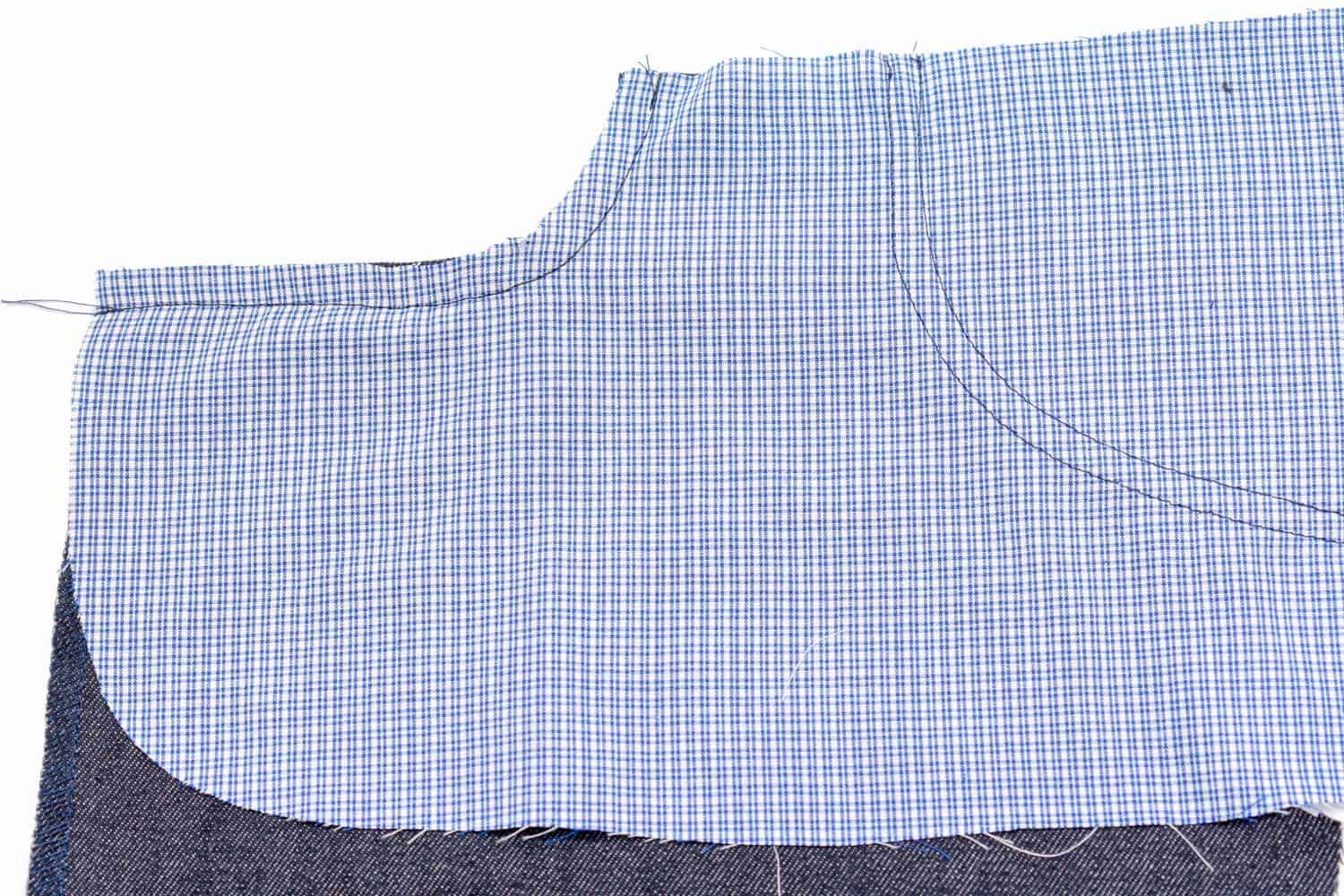 4. Attach the pocket lining to the front piece
Place the lining on the pocket opening and make sure that the pocket and the patch will end up in the right place when folded. Stitch fairly close to the edge as a narrow seam will make the pocket opening curve look better.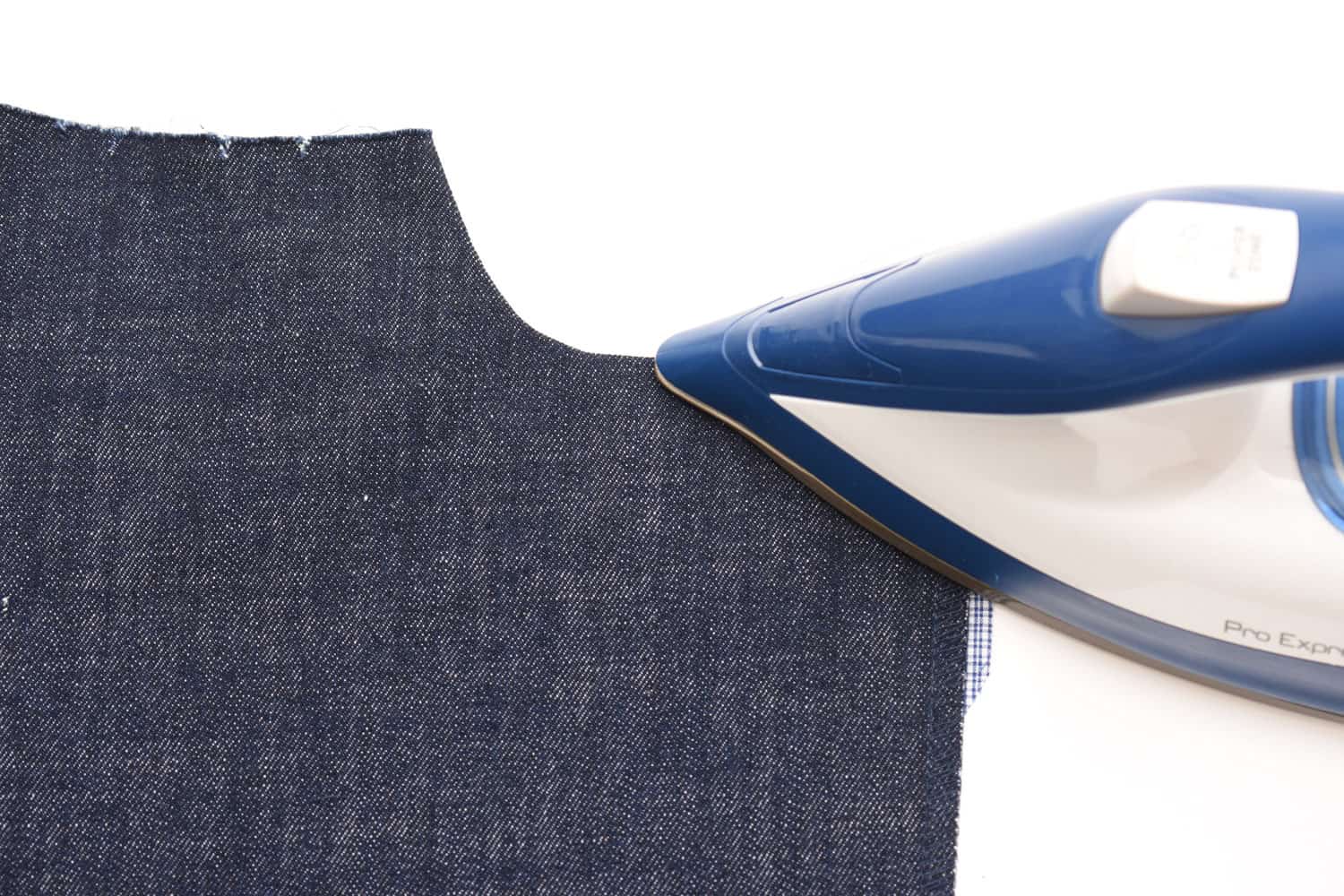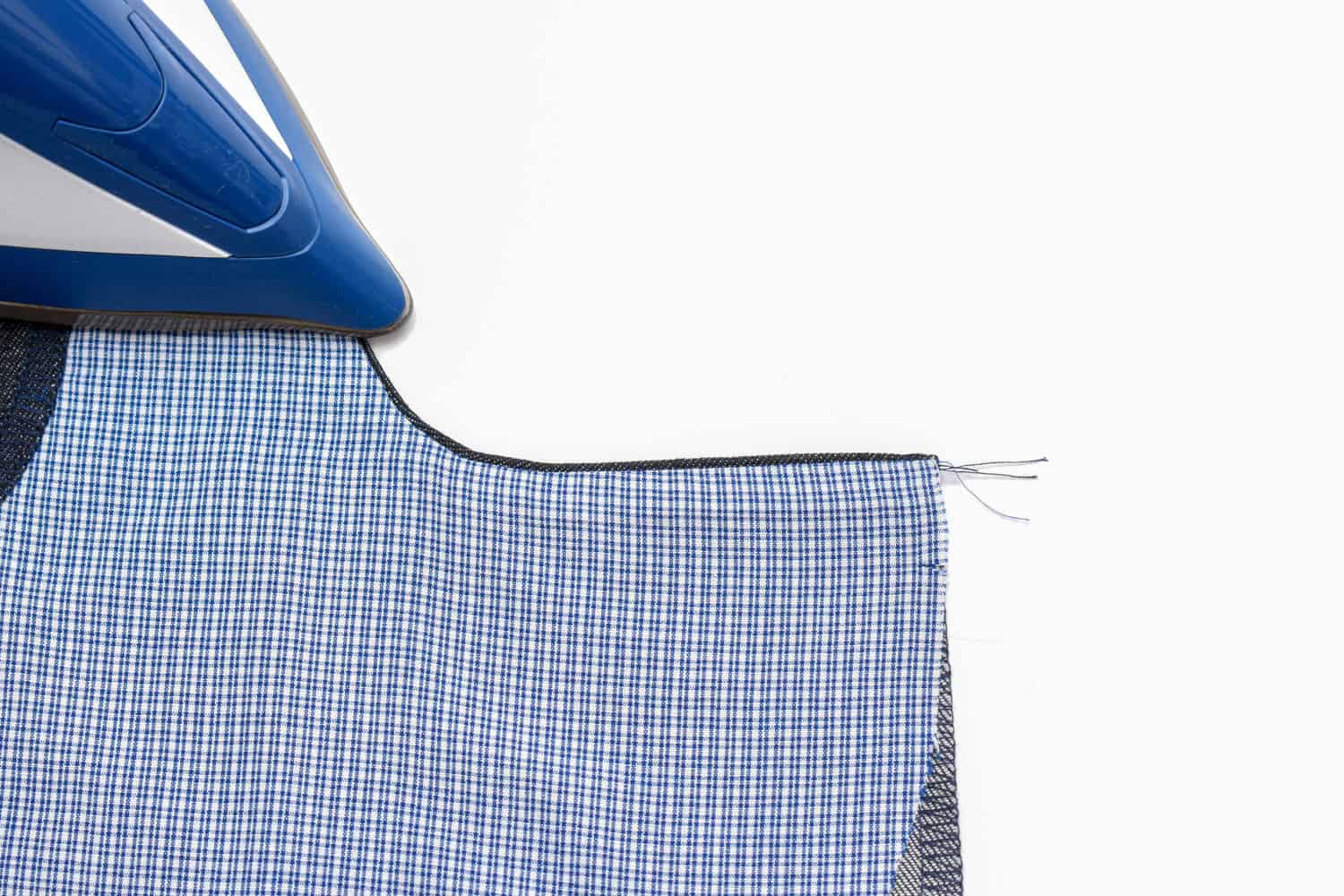 5. Fold over and press
Let the front fabric overlap slightly to the inside so that the lining won't show through.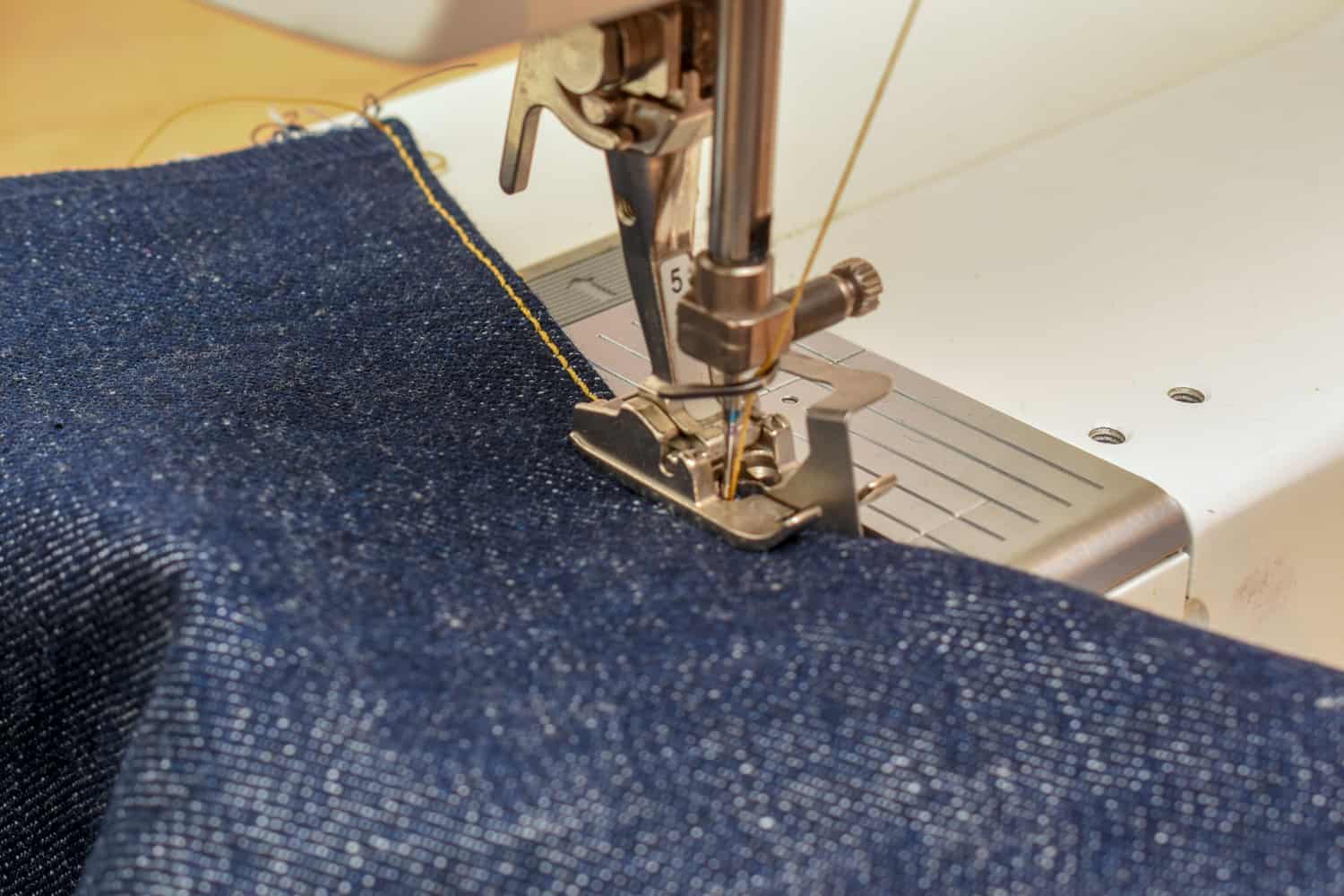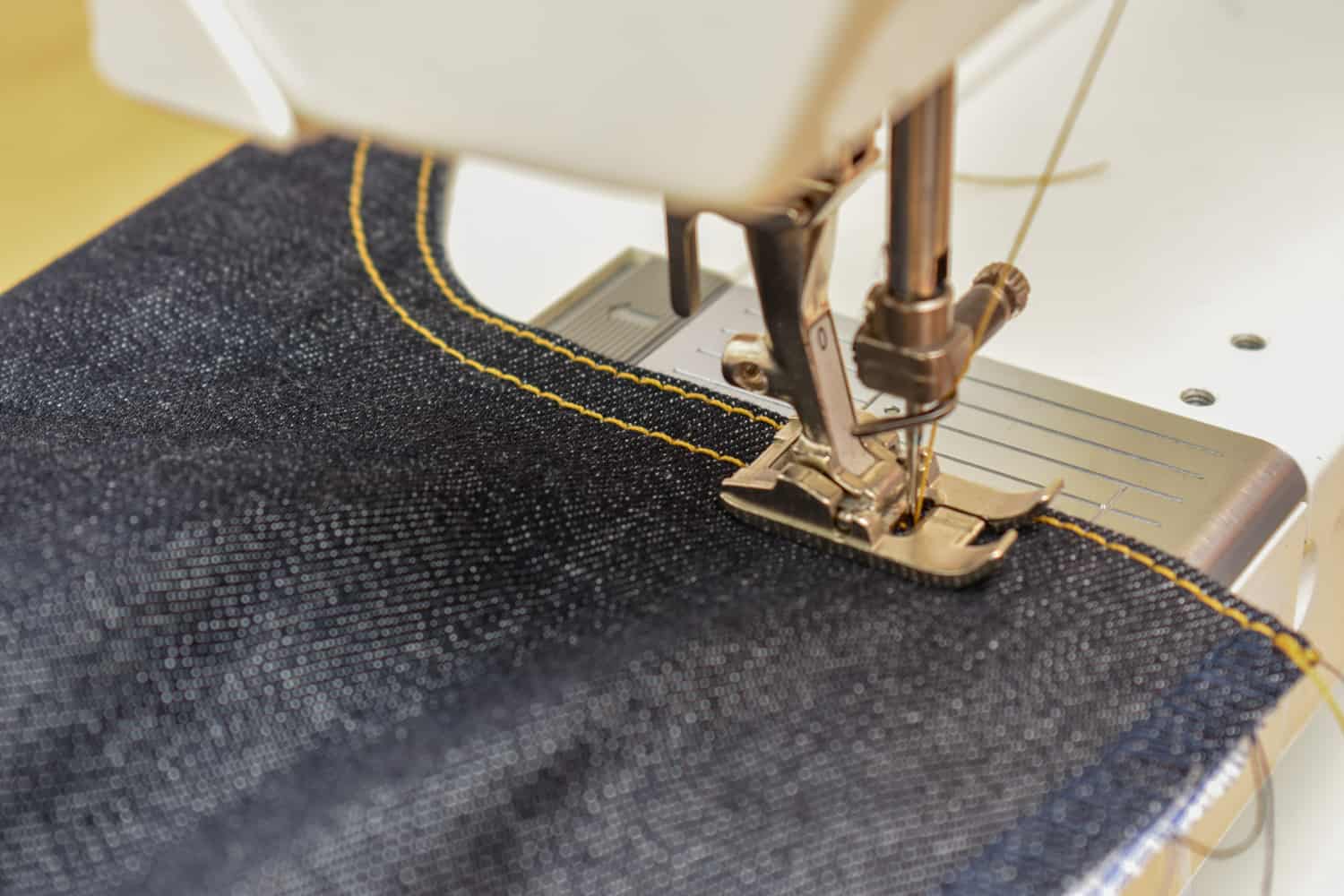 6. Topstitch the pocket
Stitch close to the edge for the first row, Using a presser foot with an edge guide will make this easier. Stitch the second row with a regular presser foot, using the edge of the presser foot as your seam guide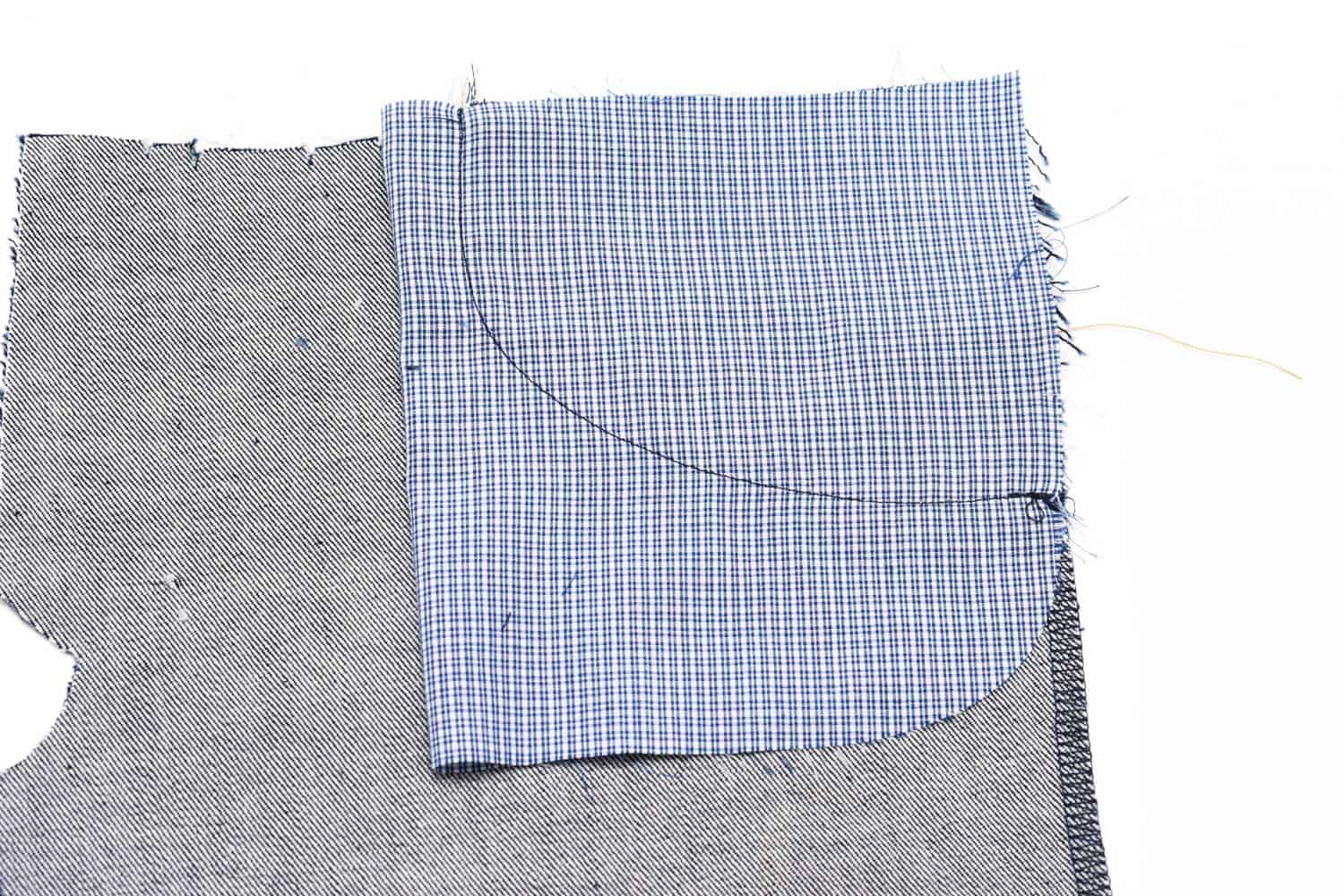 7. Stitch the bottom of the pocket
Fold the pocket lining in the middle and stitch with a straight stitch. Overcast the edges after stitching the pocket together.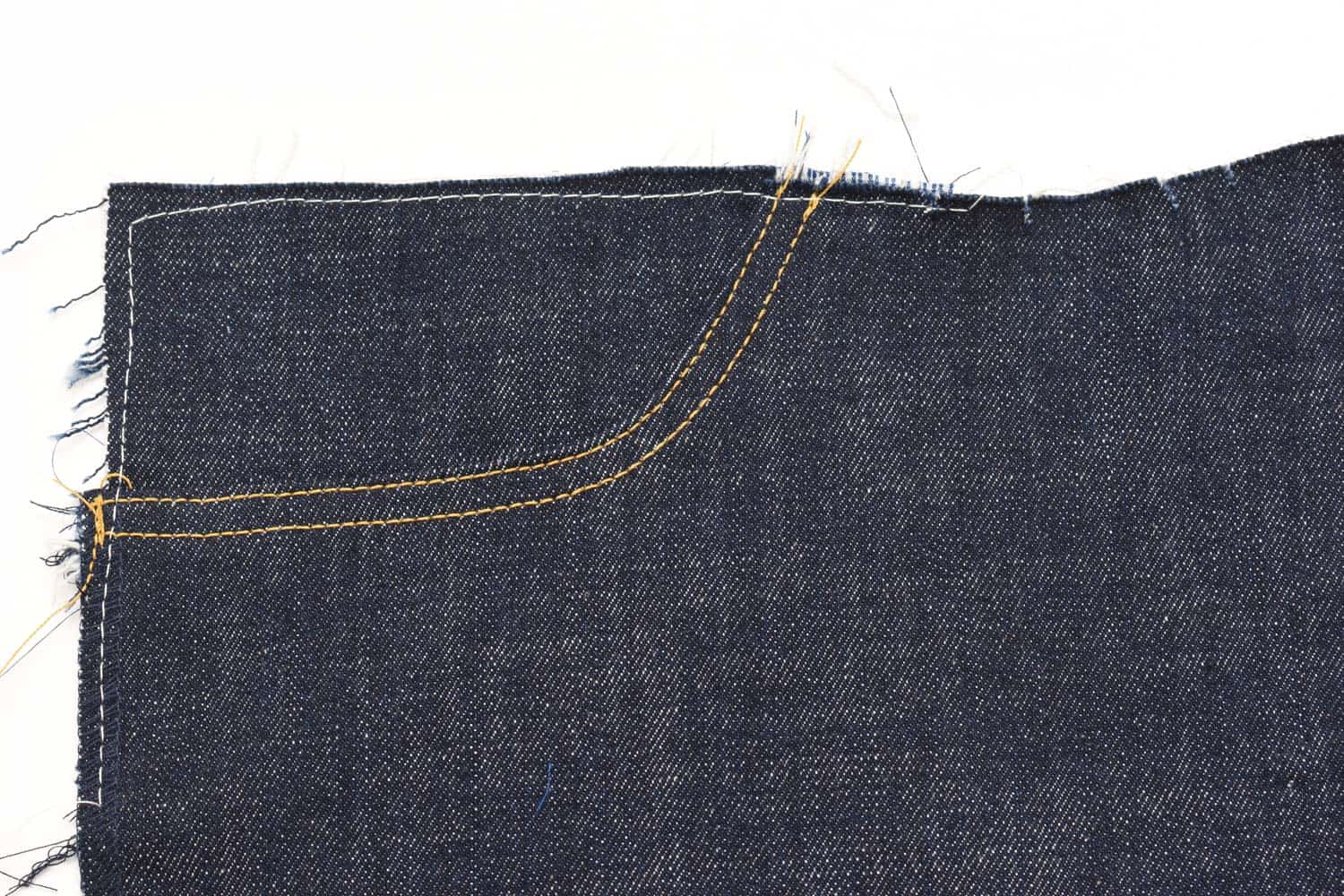 8. Baste the pocket
Machine-baste the side and top to keep the pocket lining in place when sewing the side and waist seam. This method is both quick and easy and makes your jeans look totally pro!
Other tutorials in my jeans making series
Sewing the jeans yoke and side seams
Sewing a jeans zipper with a fly shield
Sewing jeans back pockets like a pro