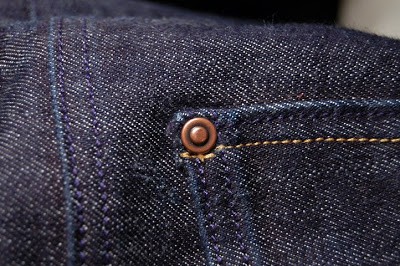 Rivets was one of those things that I was a little hesitant about using at first because it seemed so tricky. But when I finally got the courage to ask for rivets in the notion store I was pleasantly surprised by how easy the assembly was. And if you have ever fastened an eyelet or a snap button you will already be familiar with the process.

What you need: Rivets (I use Prym), a fastening tool and a hole puncher (Prym always included them in the package). You can of course use a plier instead. I also strongly recommend getting an awl since it's hard to punch through thick denim layers.
Use the hole puncher or the awl to make a hole through all layers. The hole should be small since the tip of the rivet is really narrow.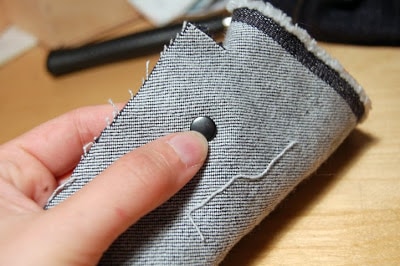 Push the lower rivet through the hole.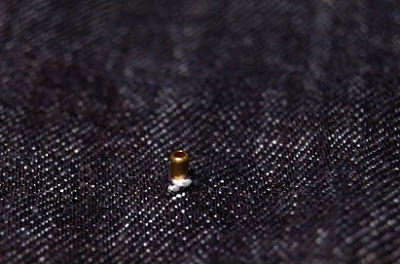 So it looks like this.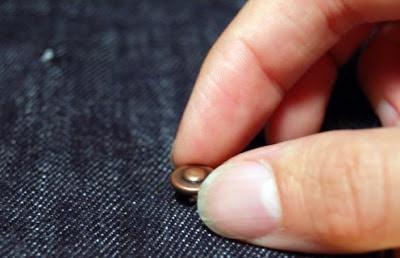 Place the top rivet on top.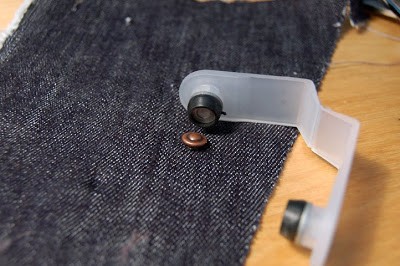 Place the fastening tool on the rivets according to the instructions that came with the rivets.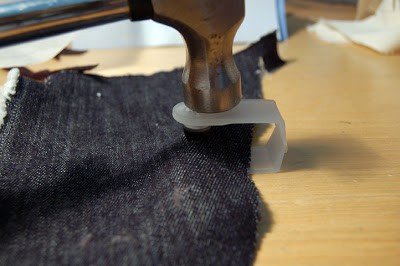 Beat the rivets with a hammer a couple of times.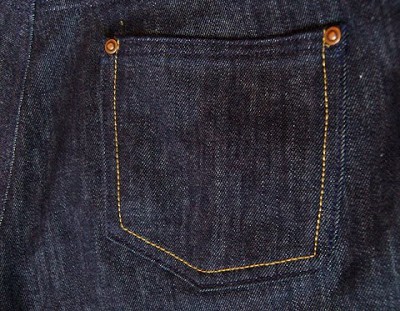 There you go.
This part of the jeans making process is totally fool proof!