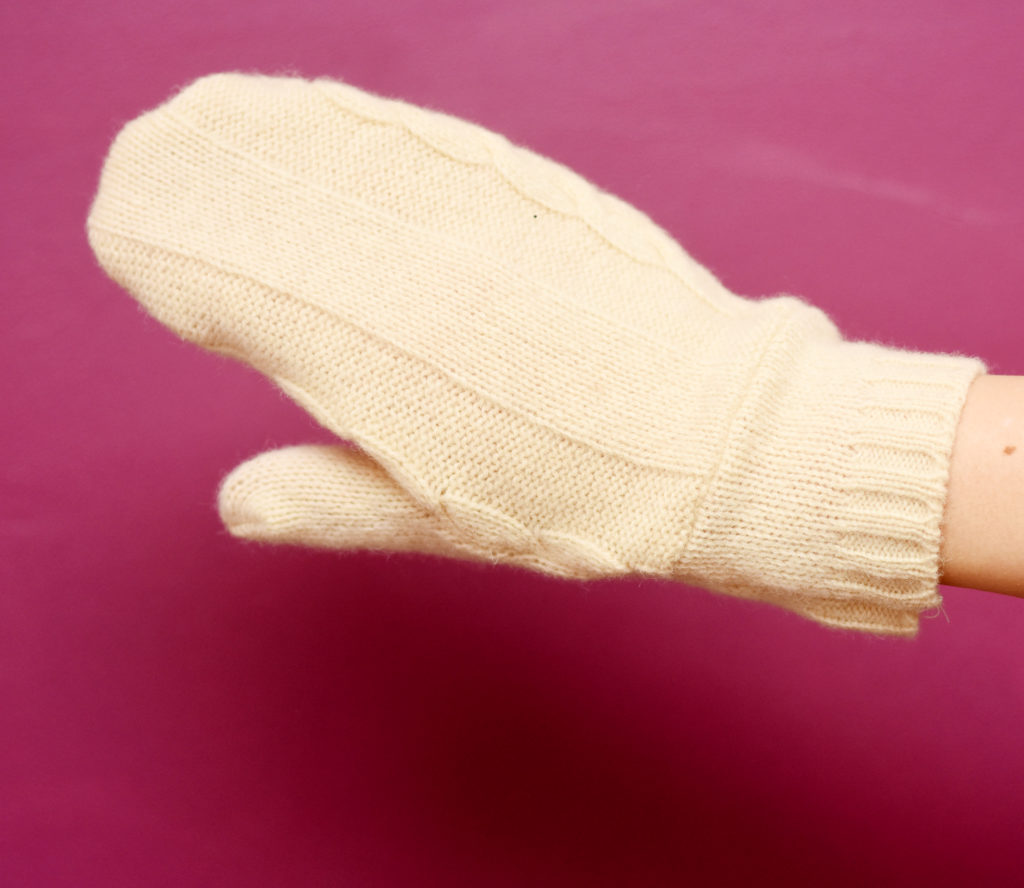 Here comes a step by step guide on how to sew mittens using a recycled wool sweater dress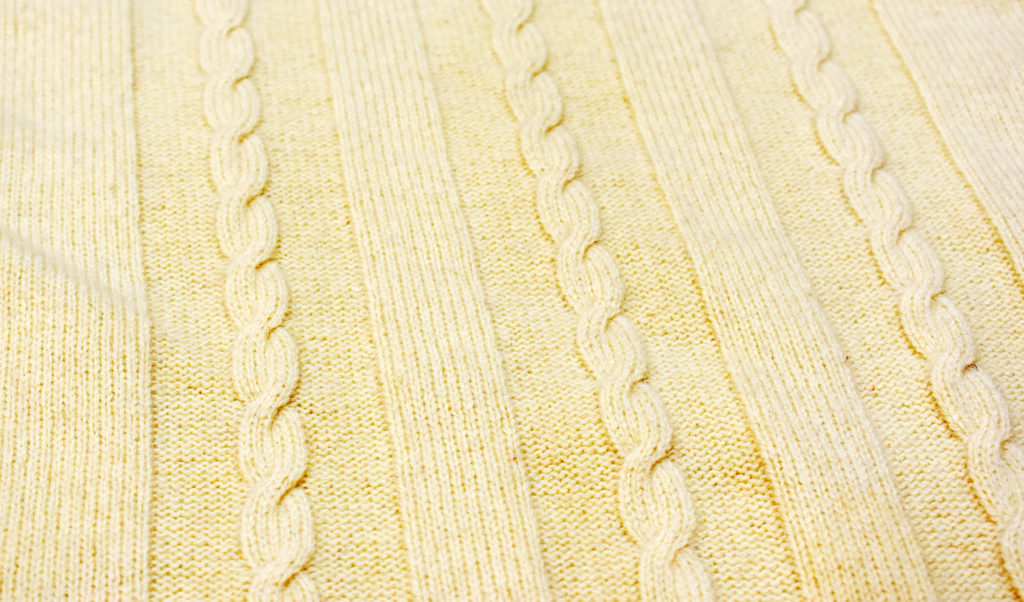 As I had a vintage cable knit wool sweater dress that I don't wear, I thought it would be the perfect fabric for this project. In hindsight I should probably have washed the sweater in warm water to make it felt a bit, because the knit was quite unstable to work with. But I have more fabric so left, so maybe next time!
A step by step tutorial on how to sew mittens using a recycled sweater
This pattern consists of four pieces
Cuffs (made of ribbing fabric)
Thumb piece
Upper mitten
Inner mitten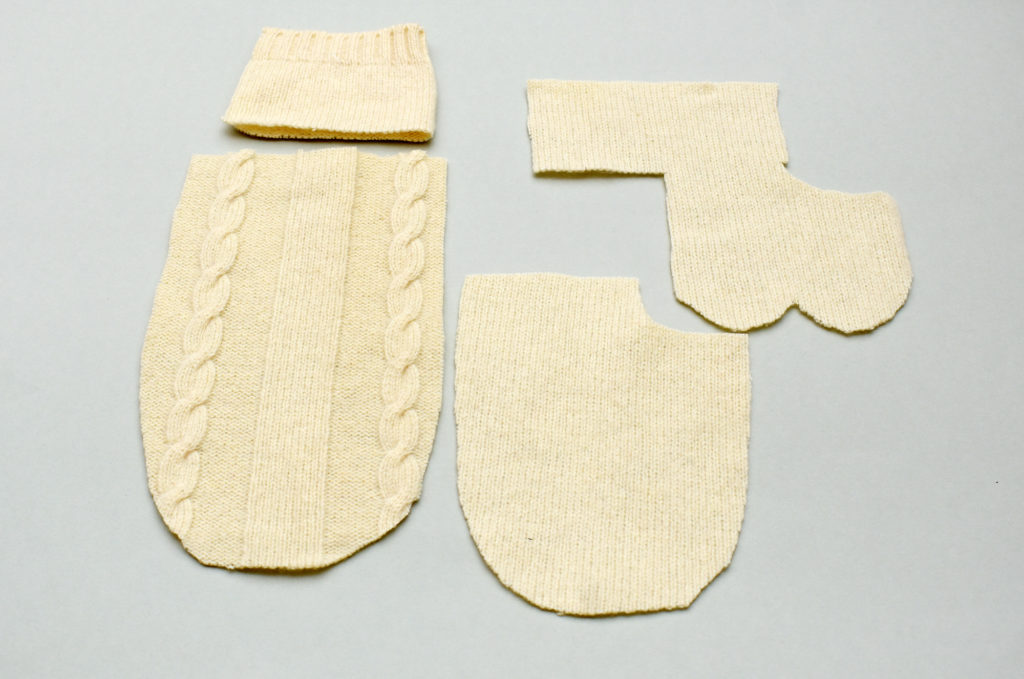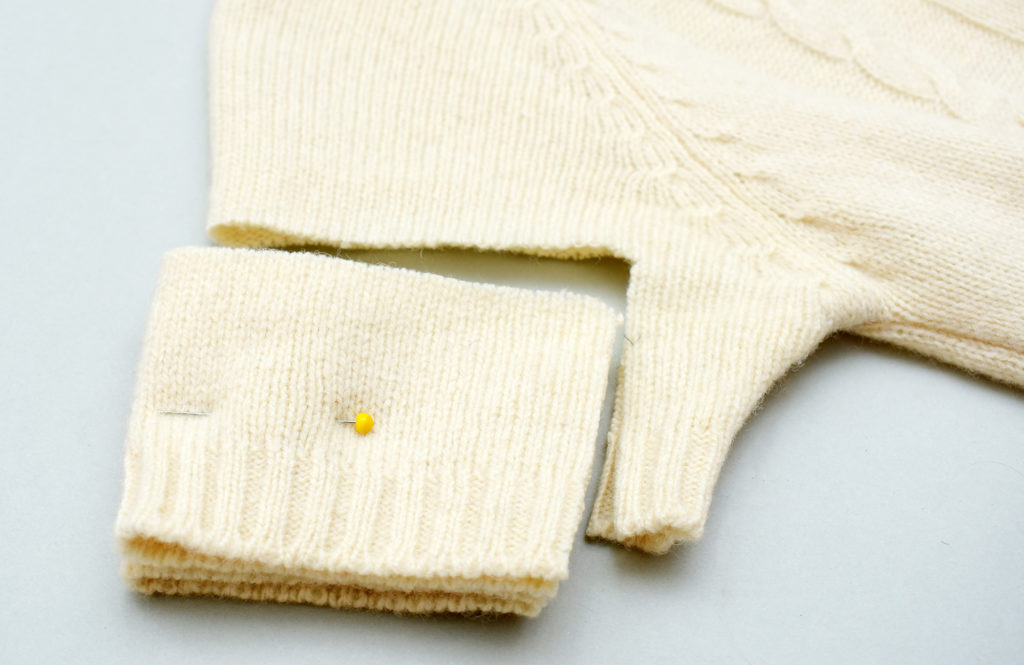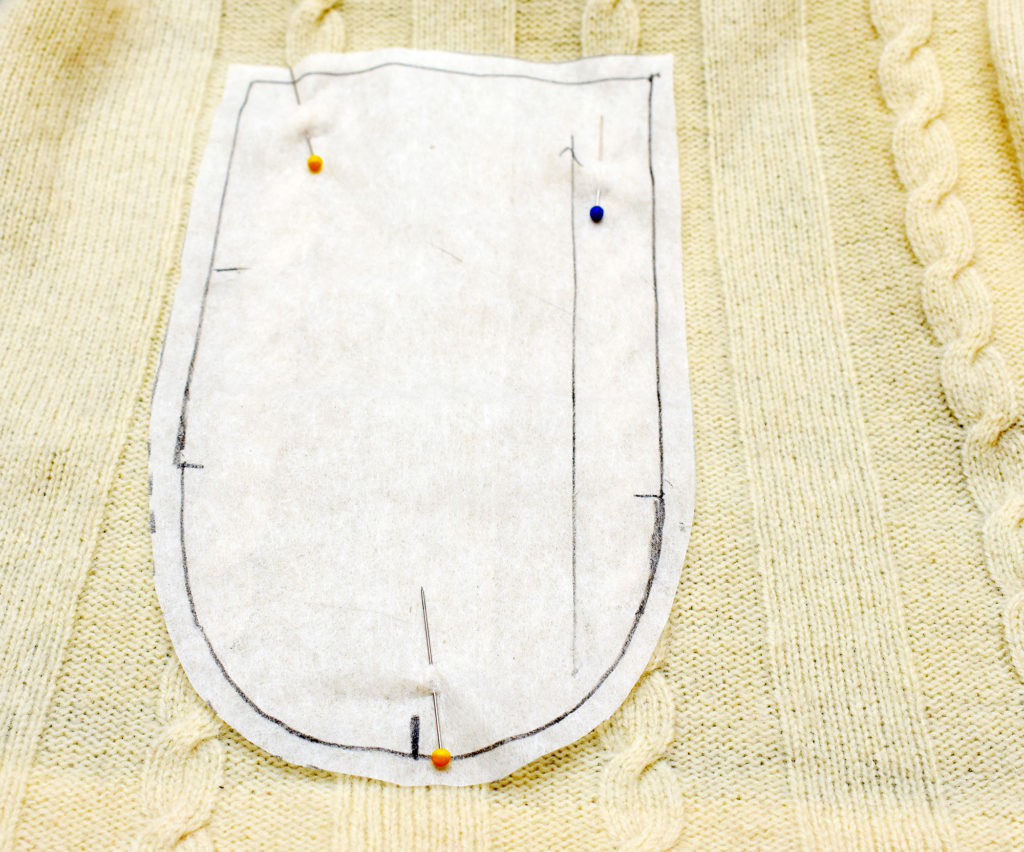 As you can see I tried to utilize the details of sweater as much as I could, using the ribbing on the sleeves as cuffs and using the cable knit for the upper mitten piece.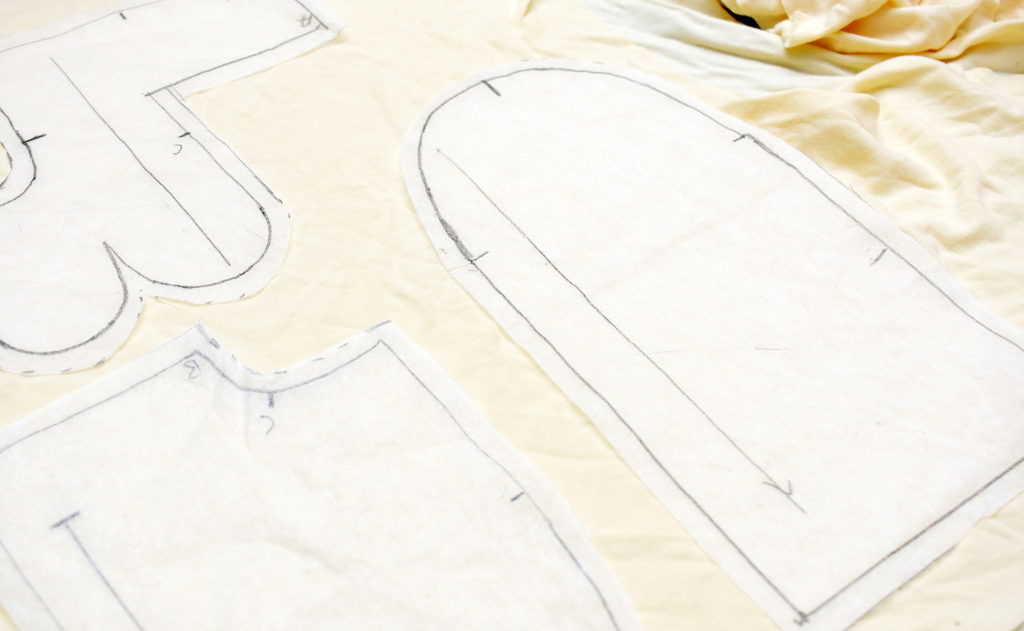 The mittens are lined, but I had to scrap the lining since I cut it in a stretchy lycra/bamboo knit that was too unstable for all the twists and turns of the pattern. I think a fleece would or a stable knit jersey knit would be a better choice for lining.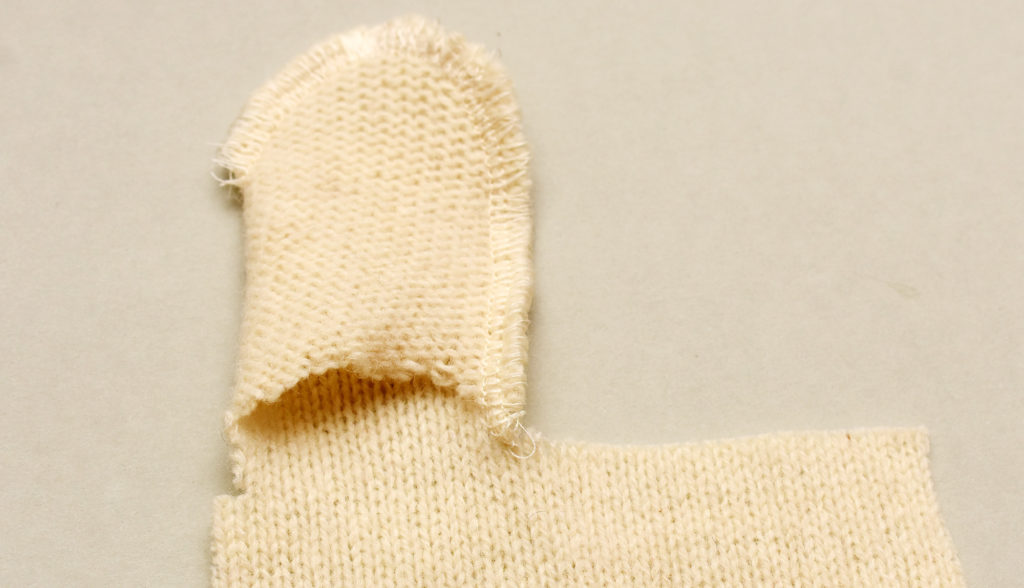 First step is to sew the thumb part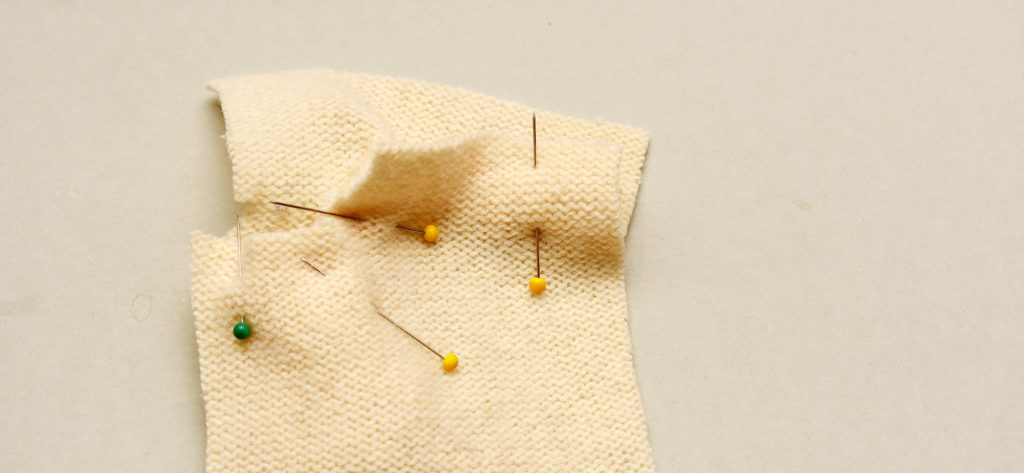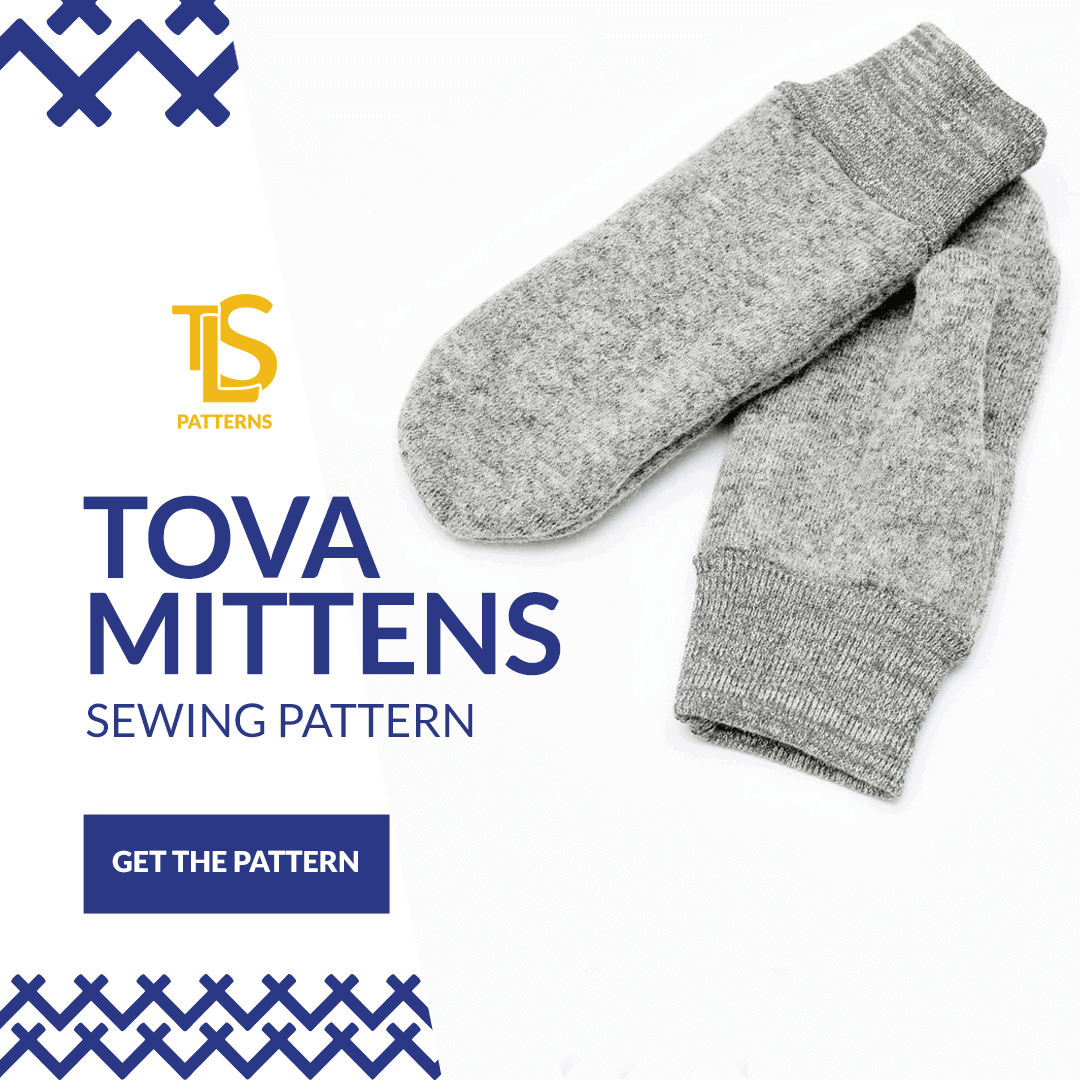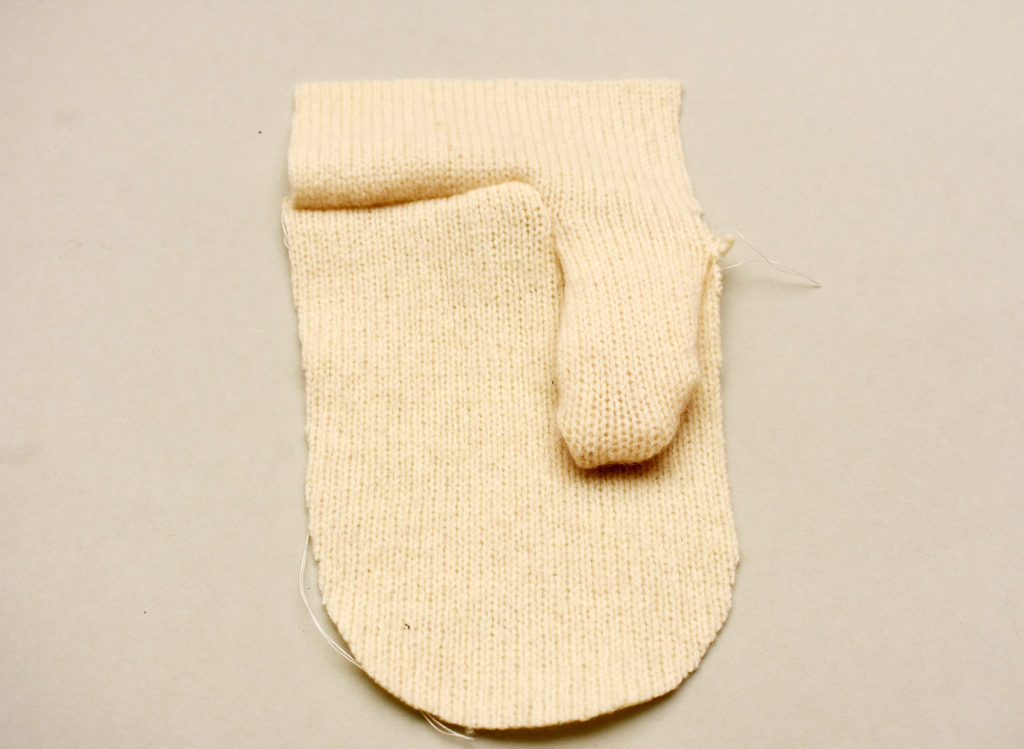 Then comes the only tricky bit with this pattern which is sewing along several corners to attach the thumb to the lower inner mitten piece. For this step I had to use regular zigzag stitches due to all the twists and turns.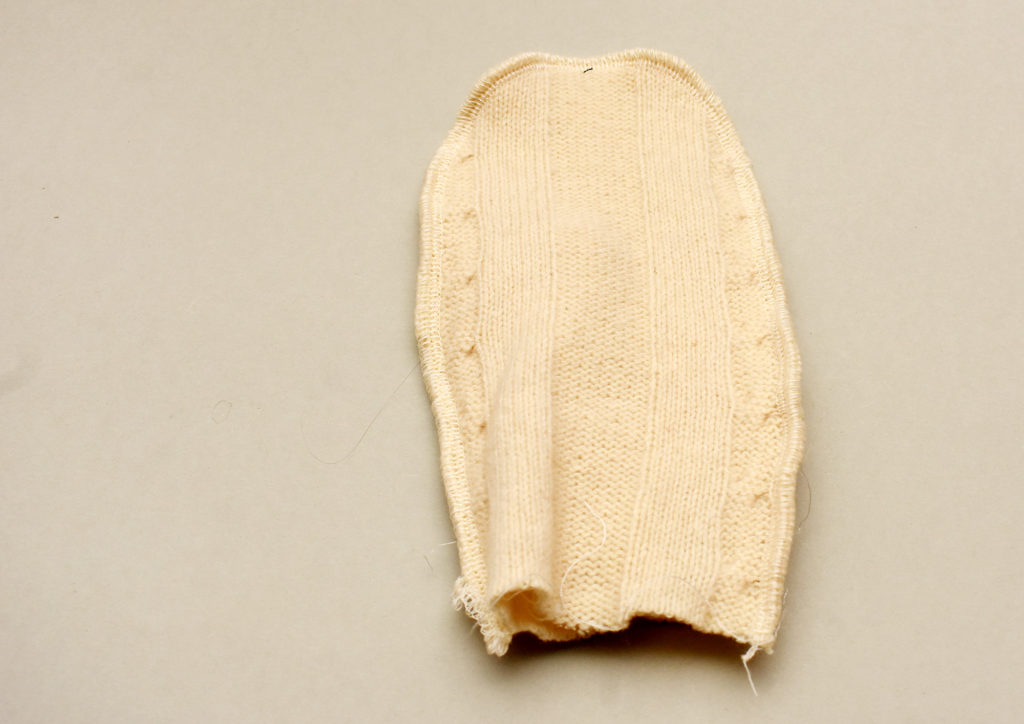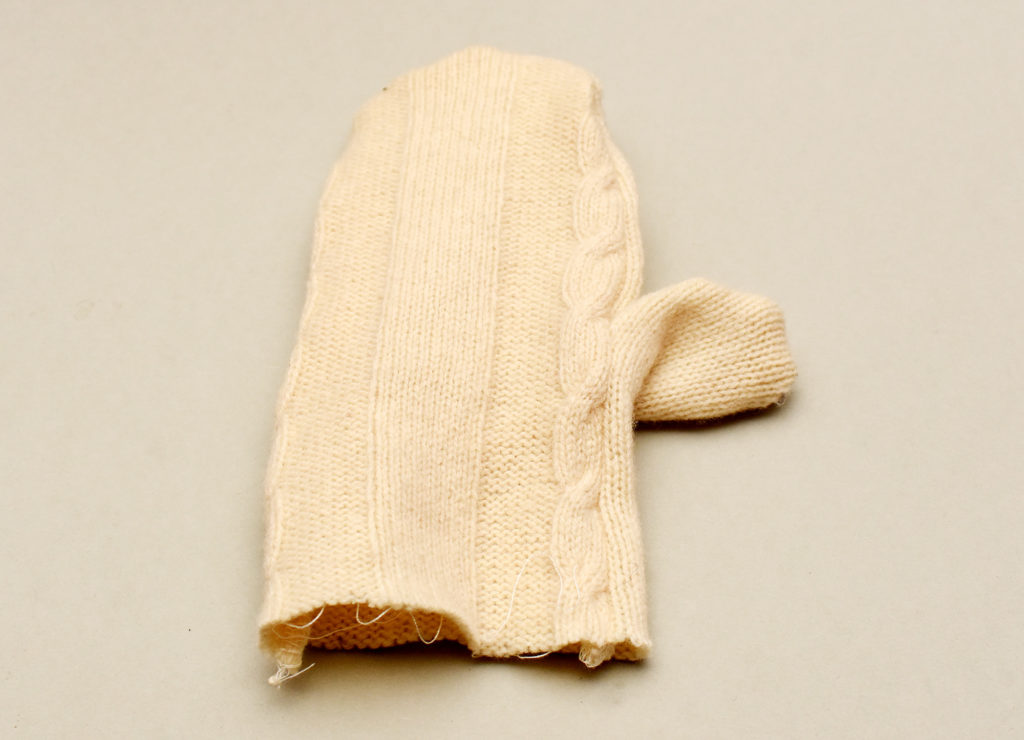 Then it 's time to attach the upper mitten piece to the lower one. For this step I used a serger.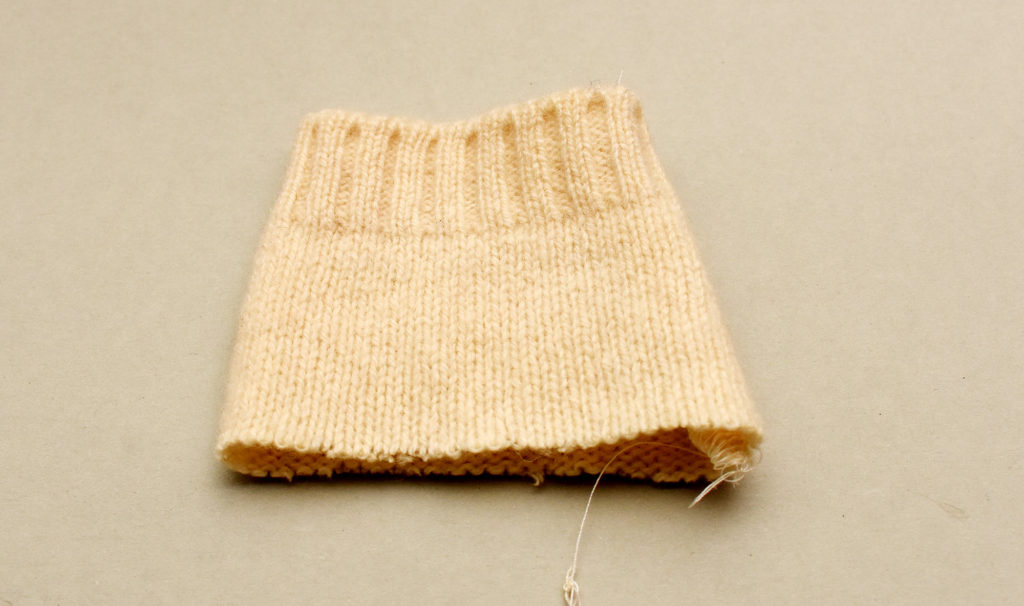 The final step is to attach the cuffs. In the original pattern this is a folded piece, but since I had ribbing on the sweater I wanted to utilize that instead and made it a single layer.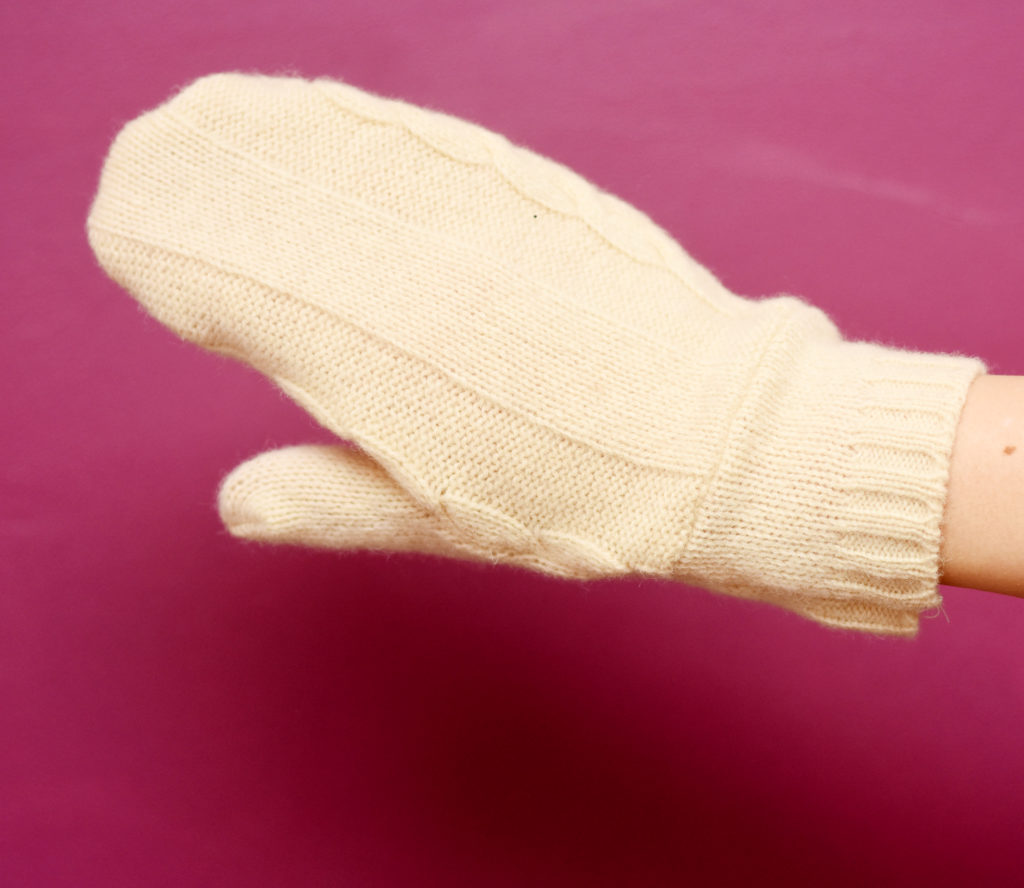 The finished mitten, I did the smallest size (S), but they still turned out too big, so I took in the side seams and also made the thumb smaller. So the mitten in the photo is the adjusted version, which is a bit smaller than the original pattern. Next time I will make the pattern even smaller!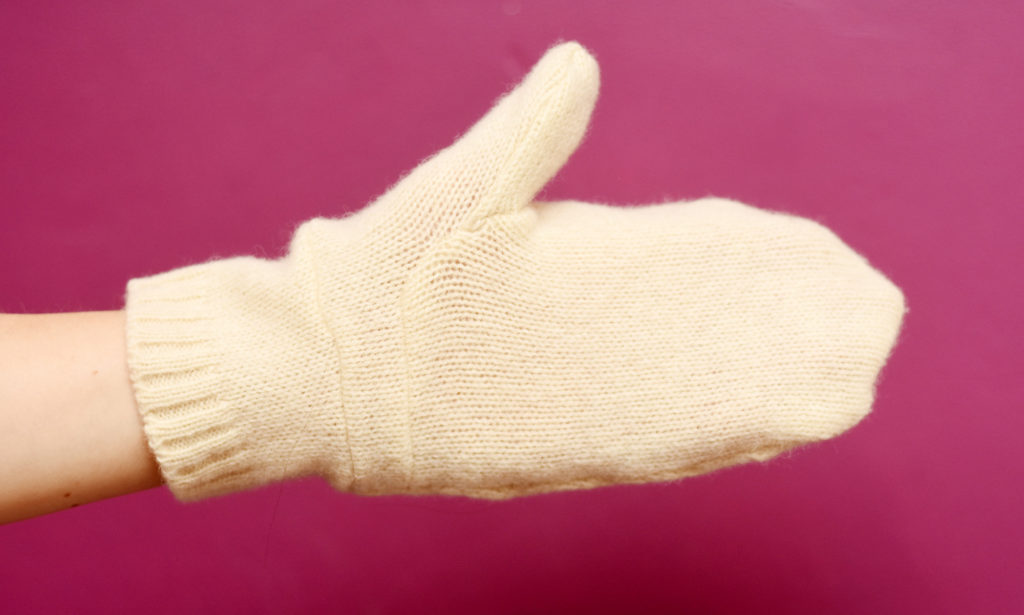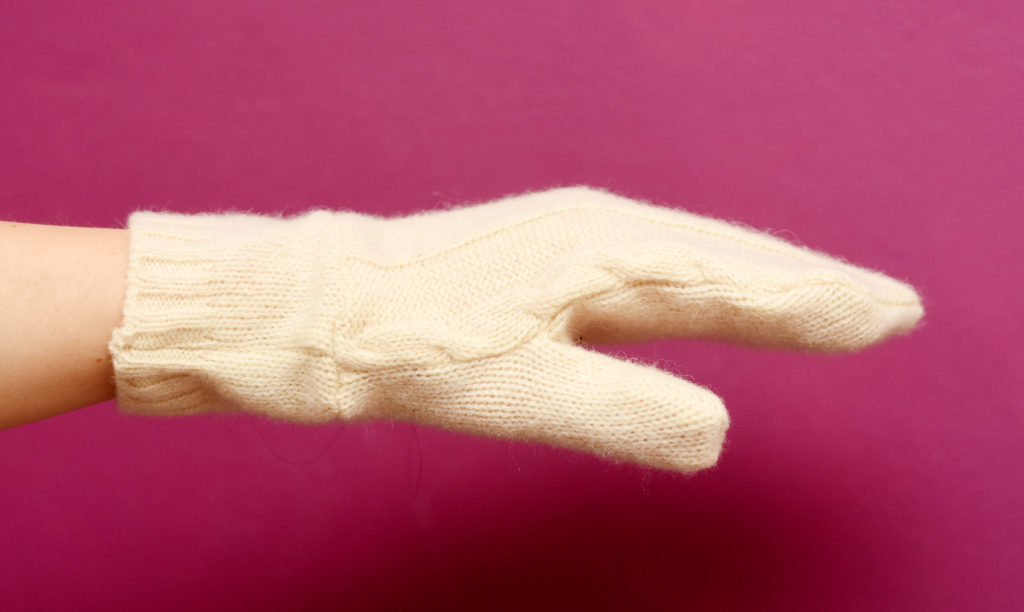 The finished mittens from all angles. The edges are a bit uneven due to using an unstable knit. But with a fleece or a felted fabric I don't think this would be a problem.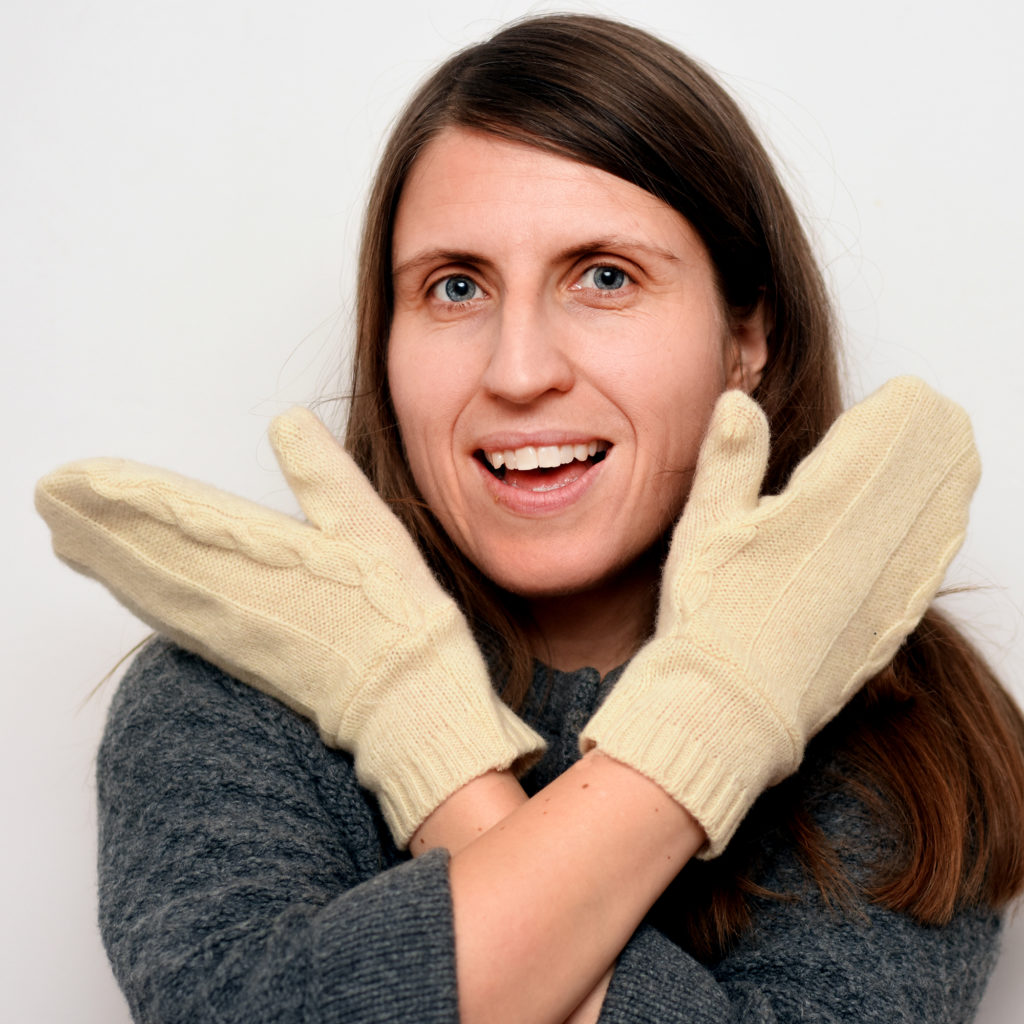 Happy in my new mittens!